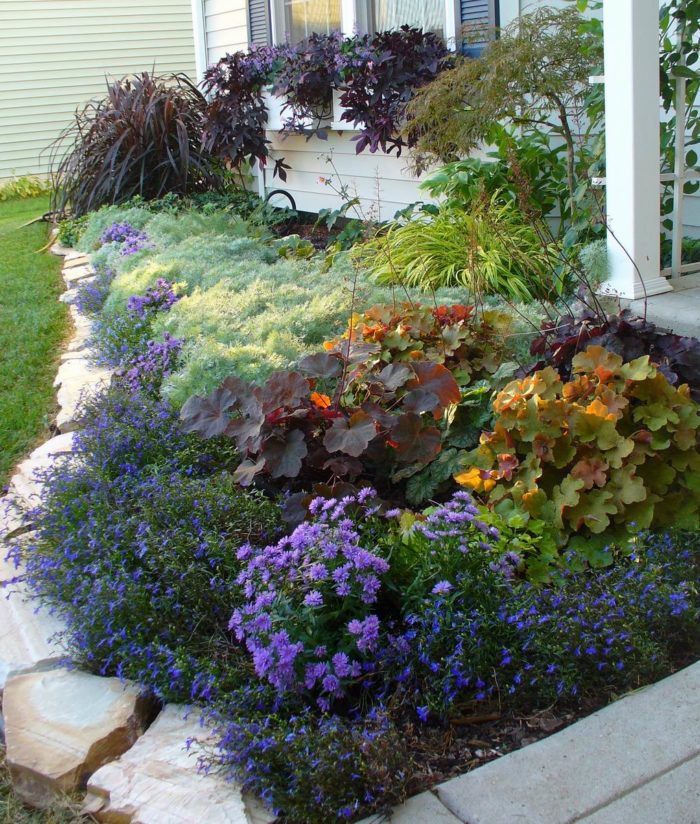 We'll spend the next two days (Well, today and Monday!) in Sarah Hall's garden in Champaign, Illinois. Today's photos are from Sarah's front yard. 
But first, an introduction to Sarah. Sarah says, "I have grown up watching my mother garden and have always enjoyed it myself. It keeps me balanced and adds a tremendous amount of joy to my life.
"A couple of years ago I became overwhelmed with stress and anxiety and decided to take a big leap and completely change my life.  I quite my job and took my savings and started a small gardening business in Champaign. I wondered if it was possible to do something you love and learn how to live off of it.  I am happy to report that I am doing it and enjoying every minute.  I am intrigued by garden design, and find experimenting with plants, plant combinations, and designs to be both challenging and invigorating. I have so much to learn but feel like I am learning all of the time."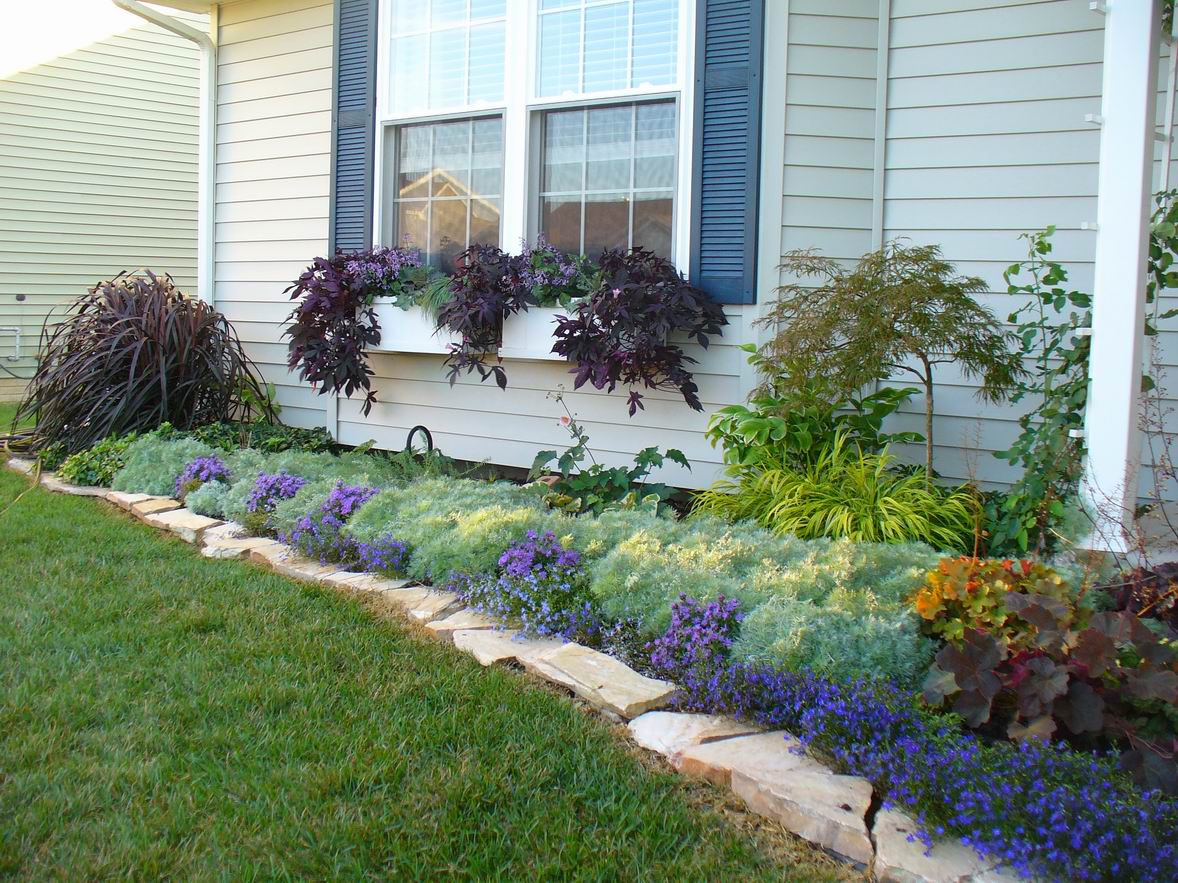 As for the photos, Sarah says, "This bed is on the north side of the house and was a bit of a challenge because it only gets a little morning sun. The bed is located right next to the front door. My goal was to create something that felt kind, inviting, and calming. I am also fascinated with beds that make you feel like you must go up and touch them once you see them. I really enjoy experimenting with texture and find blues, silvers, and purples to be very relaxing so I wanted to use that color scheme.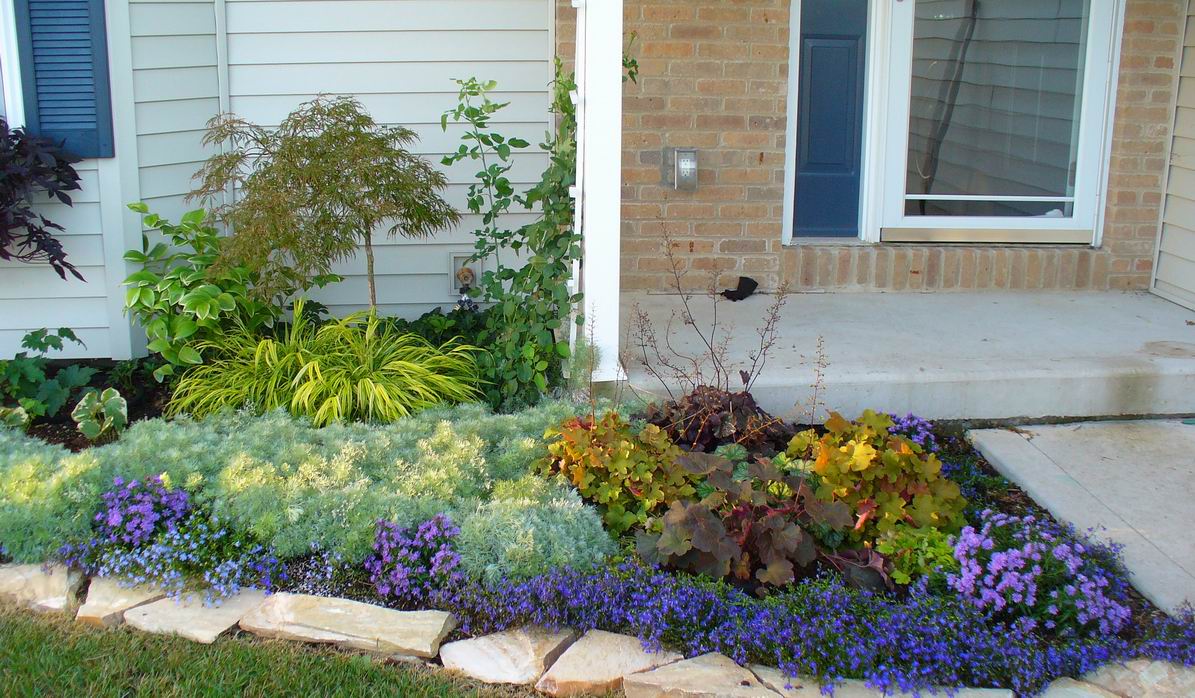 "The best way to get the border to pop was with 'Midnight' lobelia.  I combined that with the soft flowing texture of the 'Silver Mound' artemesia to create what would resemble the feeling of a stream running through the middle of the bed to tie it all together.  I added some of the more captivating kinds of heuchera to provide some variation to the colors. I that found trailing purple sweet potato vine  along with 'Mona Lavender' plectranthus in the window boxes helped tie the purples and blues into the back of the bed. I added the hakone forest grass around the base of the Japanese maple because the chartreuse base really helped highlight the Japanese maple and also added some additional texture variation." So beautiful, Sarah!
We'll see Sarah's back yard on Monday. Have a great weekend, everyone!
Want us to feature YOUR garden in the Garden Photo of the Day? CLICK HERE!
Want to see every post ever published? CLICK HERE!