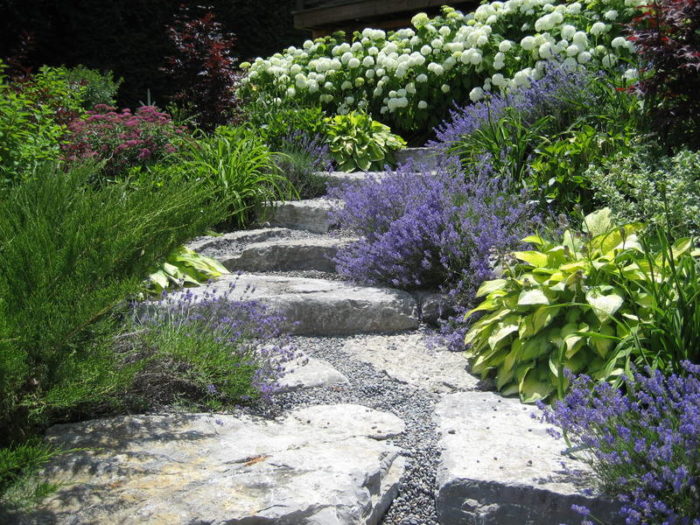 Today's photos are from Sunny Montgomery in Peterborough, Ontario. Sunny says, "My garden was a labor of love as it was quite a challenge gardening on this incline down to the lake. I started the construction 5 years ago. The back hill was just grass so we hired a contractor to install a series of decks and then the large stepping stones down to the lake.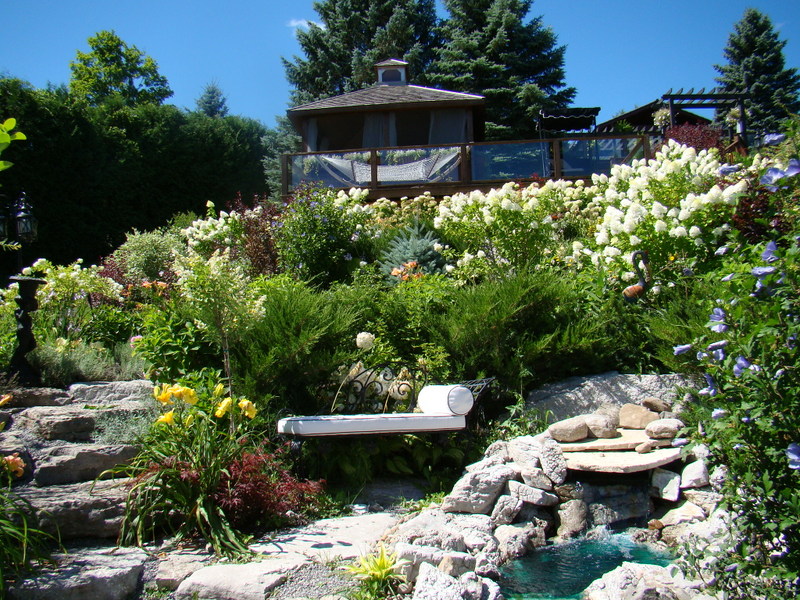 "When the stones were finished it was too late to start the garden so I decided to wait until the following year. The next spring I was horrified! The earth-moving equipment used to install the stone steps had stirred up all of the weed seeds and I ended up with weeds that were (I'm not kidding….) four to five feet tall!! It was such a difficult undertaking. I was working with huge weeds on a hill and I started to wonder "what the heck was I thinking?"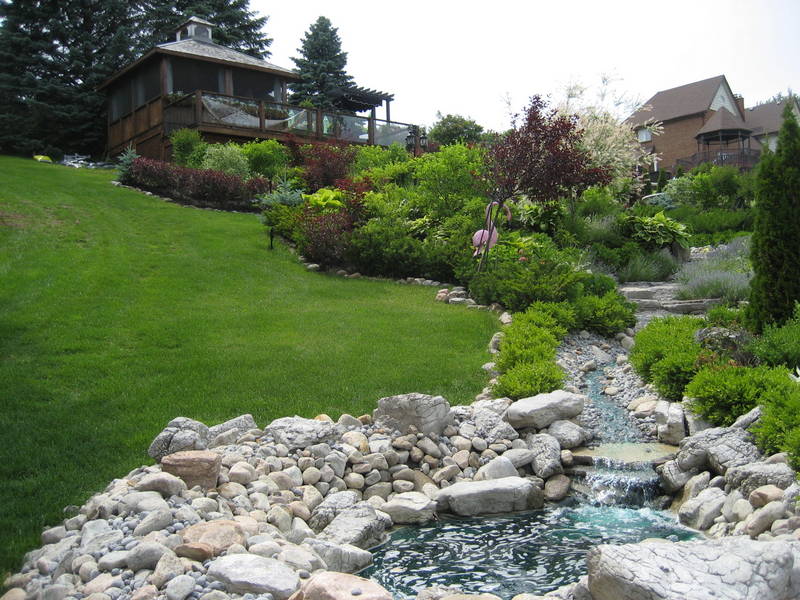 "I worked one bed at a time, removing all the weeds, planting, installing landscape fabric, and then adding about 4 inches of mulch – everywhere! The soil was loaded with rocks so I had to remove all of the rocks as well. I didn't even amend the soil – I added nothing and just prayed that the soil would support and nourish the extensive plantings. It took two seasons to get everything planted, but I am amazed now every time I look at the gardens. Everything grows beautifully and it's been growing fast!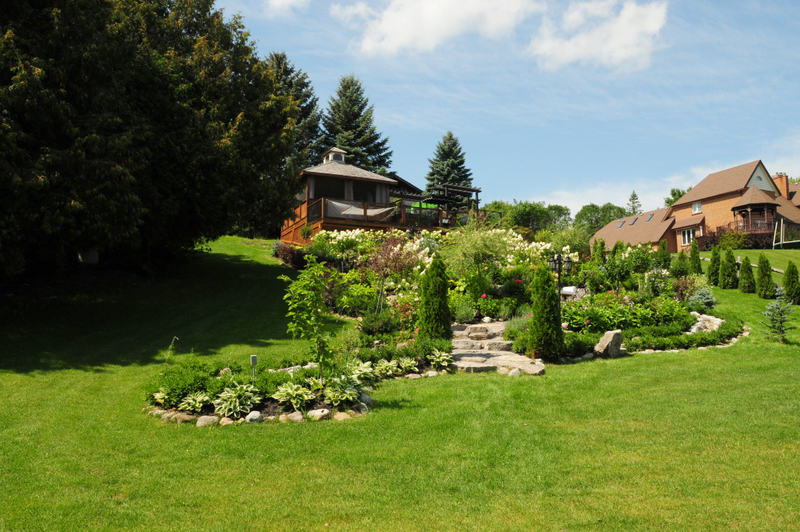 "I had the same situation in my front gardens as well but I actually removed the soil to a depth of about a foot in the front and added triple mix everywhere which was much easier to plant in. The major planting is done now and each spring I focus on my annual planters (about 50 of them!).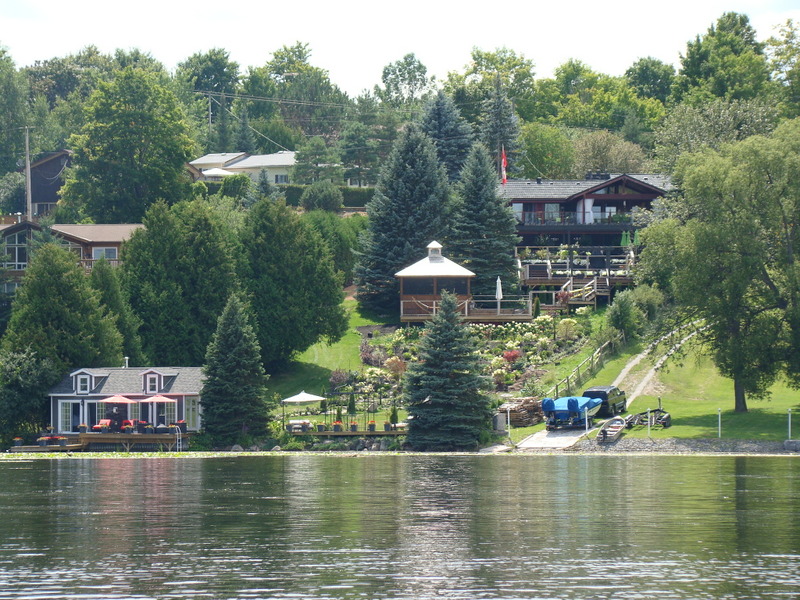 "My gardens will be featured on a local garden tour this year and I hope to be able to offer it to couples who would like have small, intimate wedding ceremonies. My bed and breakfast opens in May and I hope the gardens will be a major attraction for my guests!"
I'm sure they will be, Sunny! What a huge, successful undertaking. Thanks so much for sharing!
I hope everyone in the Northeast is all stocked up on the basic for the snowpocalypse! Stay warm, and take some time to take some pictures of the snow in your gardens…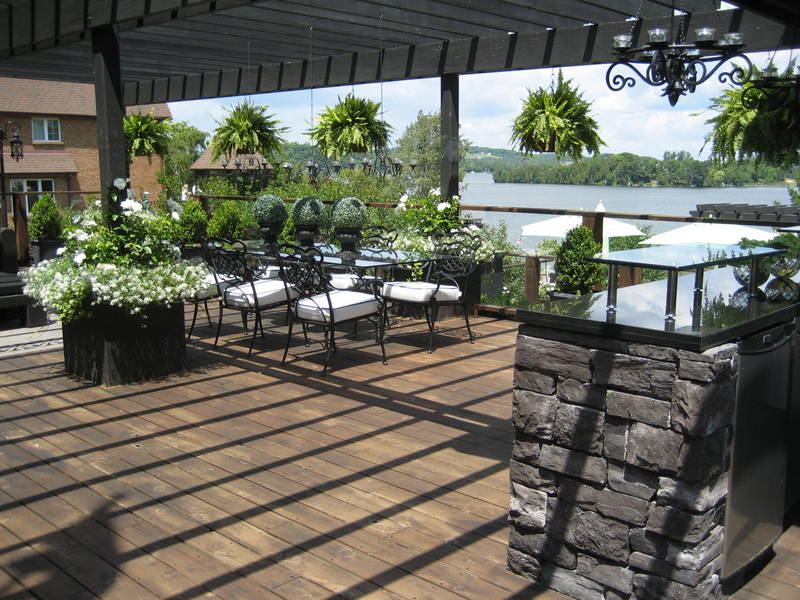 Want us to feature YOUR garden, or a garden you've recently visited, in the Garden Photo of the Day? CLICK HERE!
Want to see every post ever published? CLICK HERE!
Want to search the GPOD by STATE? CLICK HERE!
And last but not least, Check out the GPOD Pinterest page, where you can browse all the post in categories…fun! CLICK HERE!