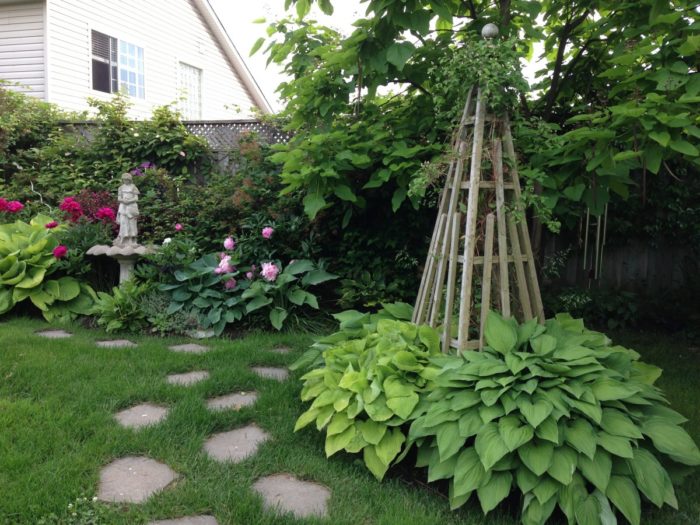 Today's photos are from Diana Bervoets in the Niagara region of Ontario. She says, "I am a self taught gardener. With the help of my husband we have built these gardens.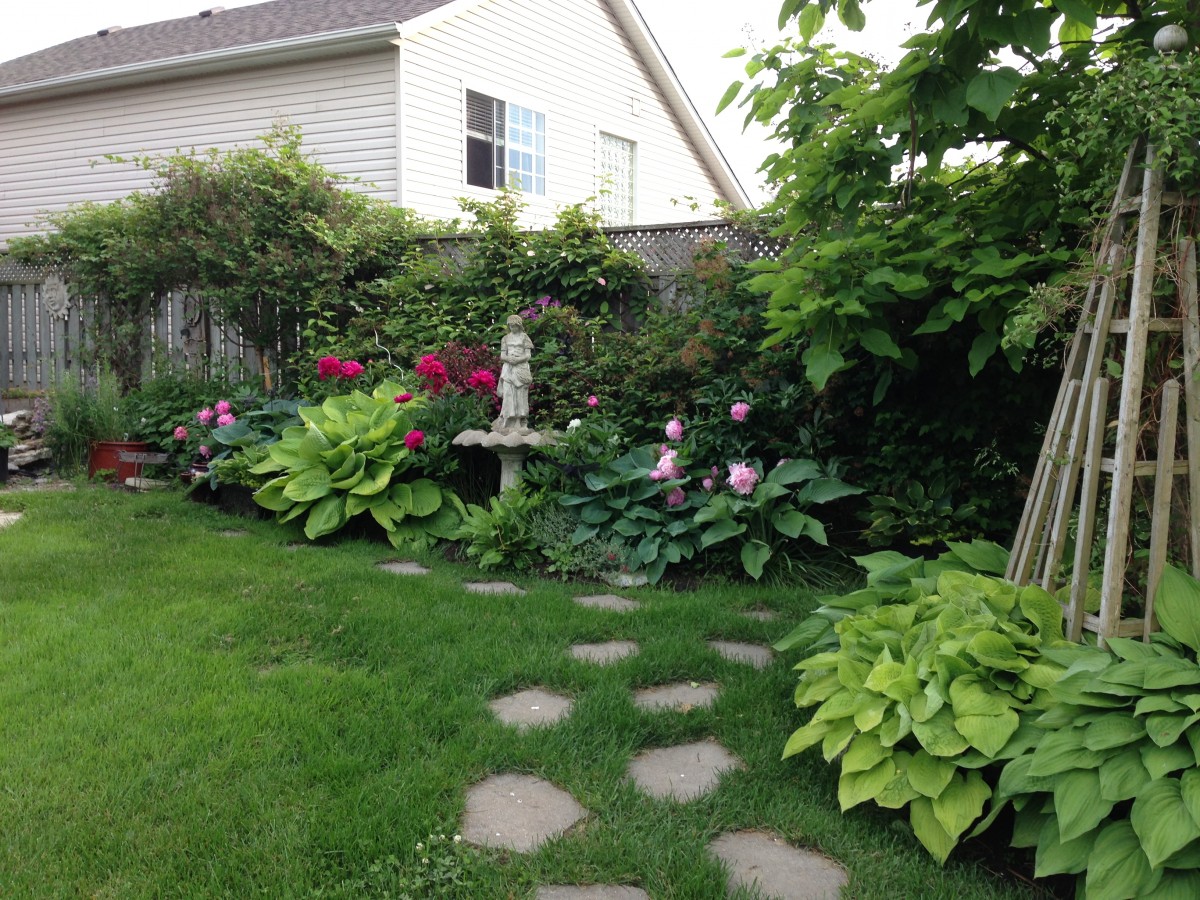 "Every garden was built on top of the sod–newspaper was laid over the sod and 14 inches of garden soil was laid on top of that. Then we watered and let the soil rest before planting. After planting we topped the soil with 5 inches of mulch. It was definitely a labour of love.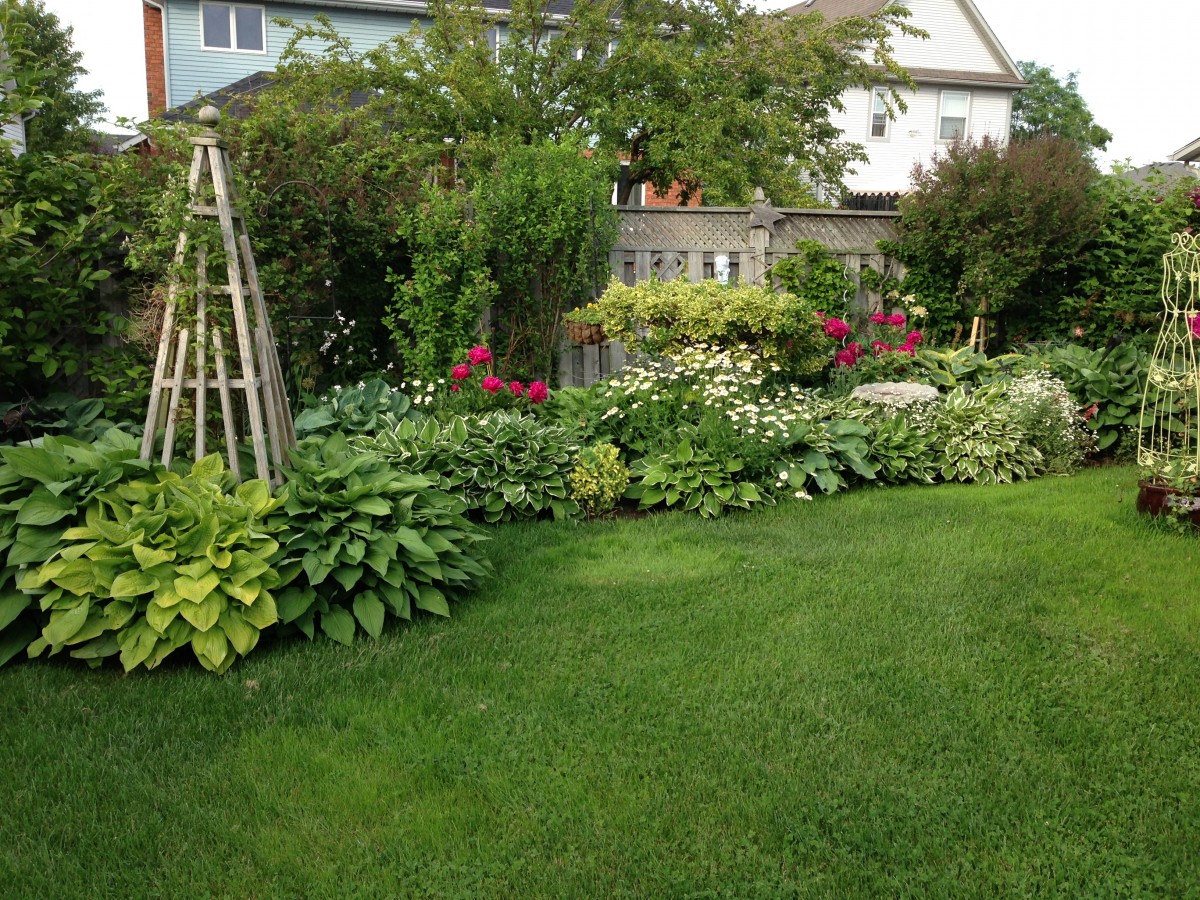 "Our garden is 98% perennials. We currently have more than 100 hostas throughout, some in pots but most in the garden beds. Tree peonies are one of my favorite blooming perennials along with the standard peonies. Flowering dogwoods flank the back of our gazebo, along with Koreanspice viburnum.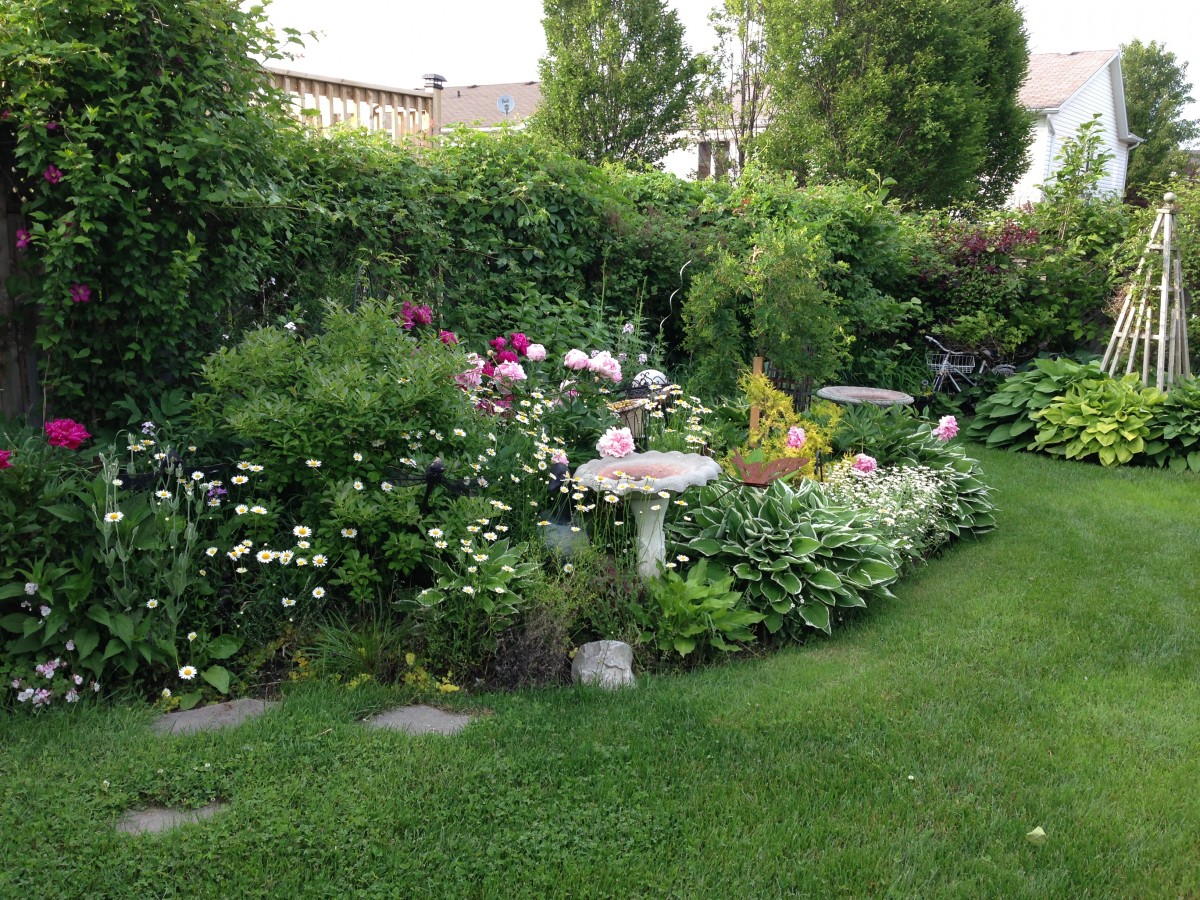 "Besides the beautiful show of flowers that these trees produce, they also offer privacy in our backyard. Beautiful trumpet vines, when in bloom, offer a great place for the hummingbirds to hang out. Several clematis bloom on trellises and obelisks in the yard as well as wisteria vines. Hanging out in the garden is one of our favorite things to do. Happy gardening this year."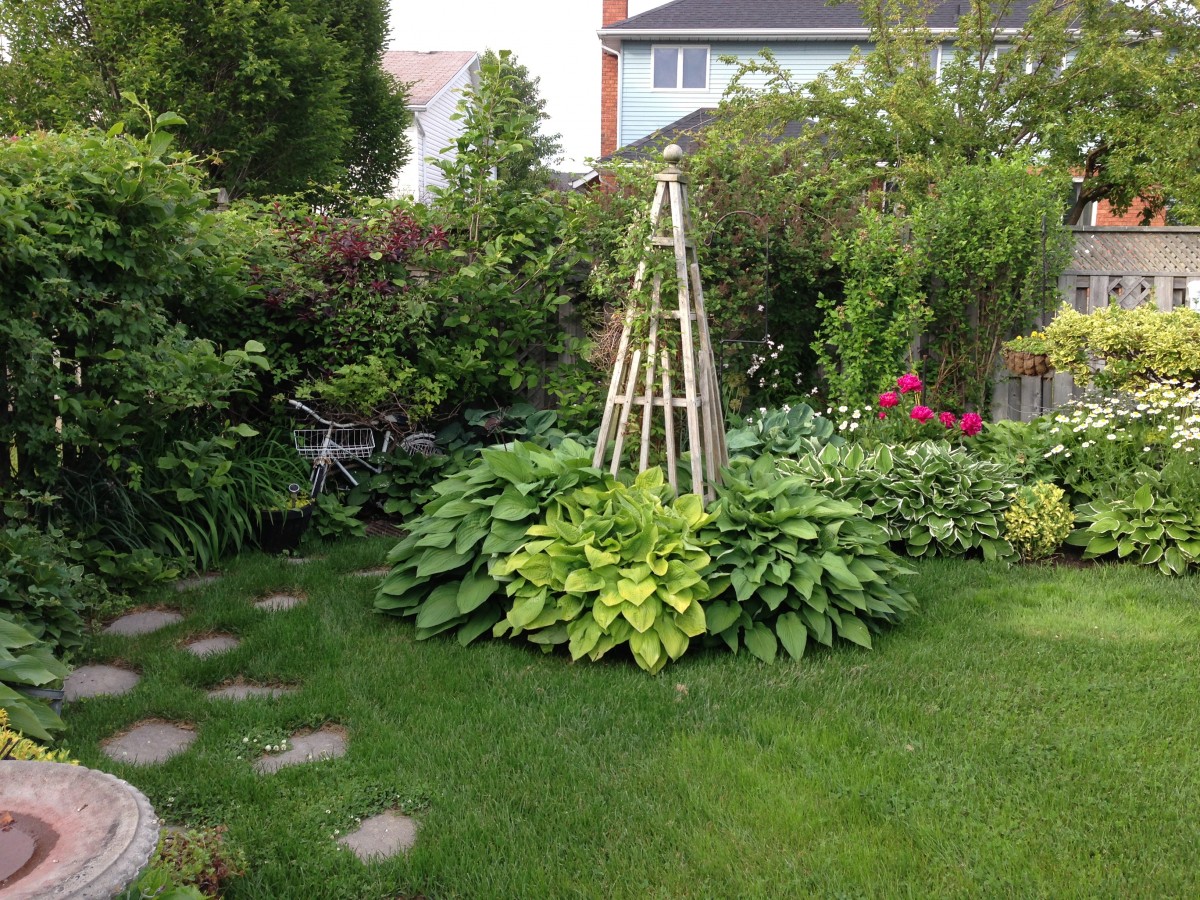 Diana, I LOVE your tasteful but big-impact ornaments! The tuteur, the dress form, and even that vintage bicycle I see hidden in the back. And I see lots of houses around you, but the garden feels so private. Wonderful!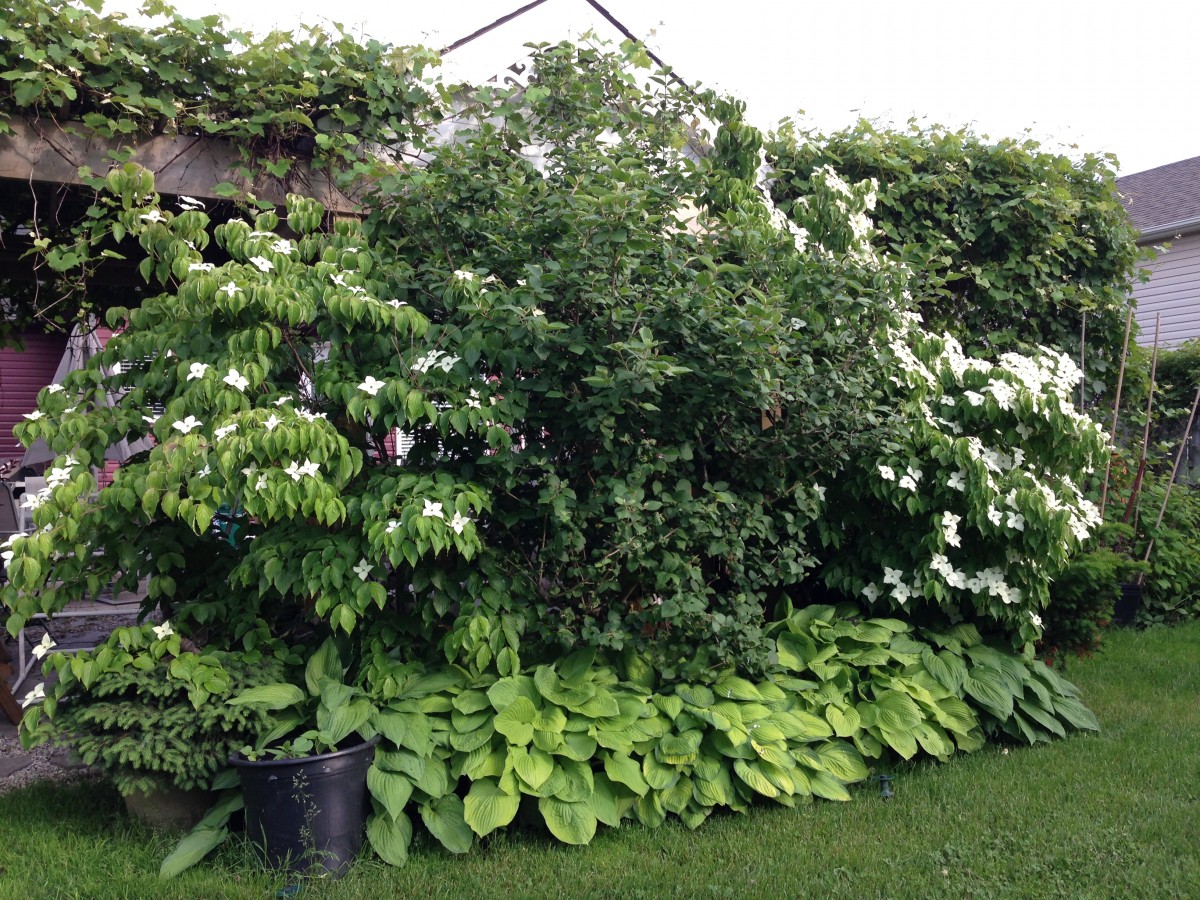 **** Share your garden story…. Email me with photos and words at [email protected]. ****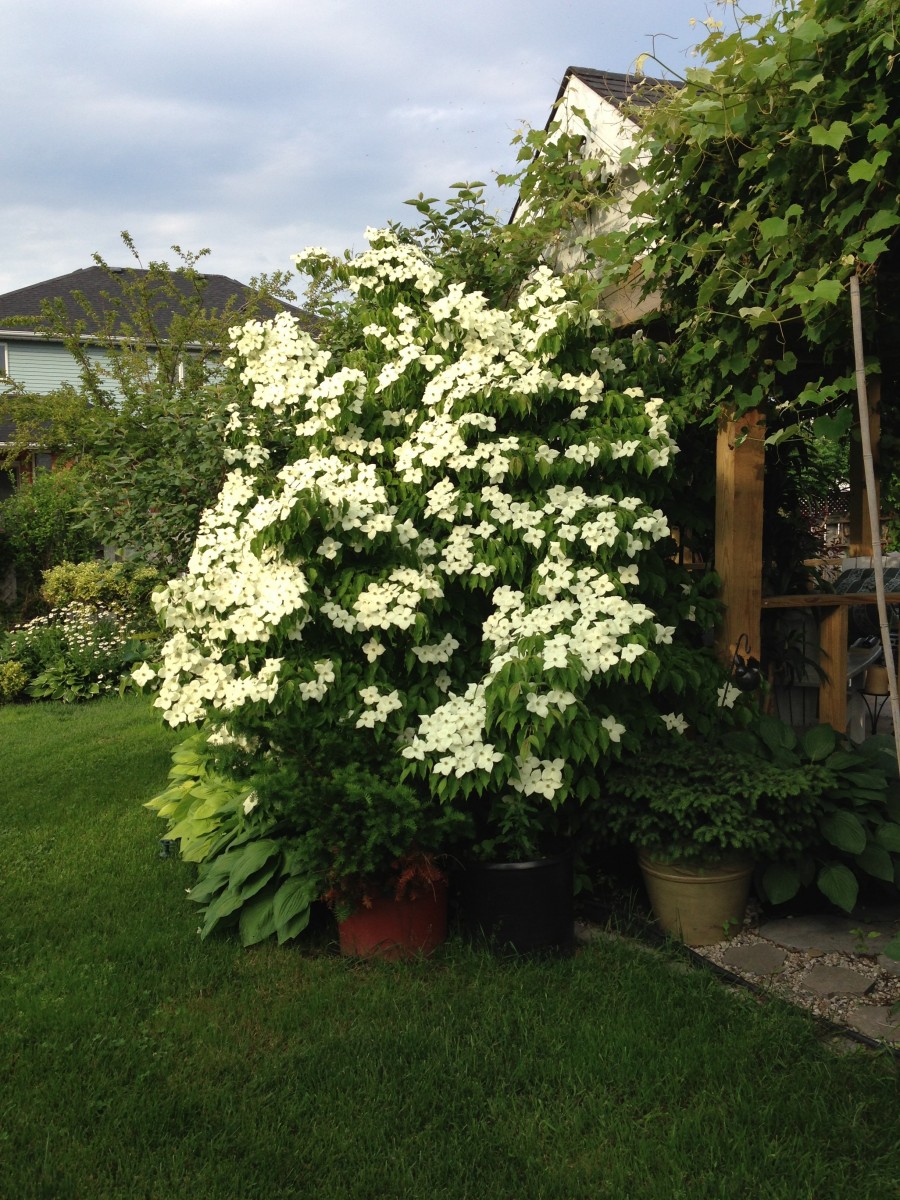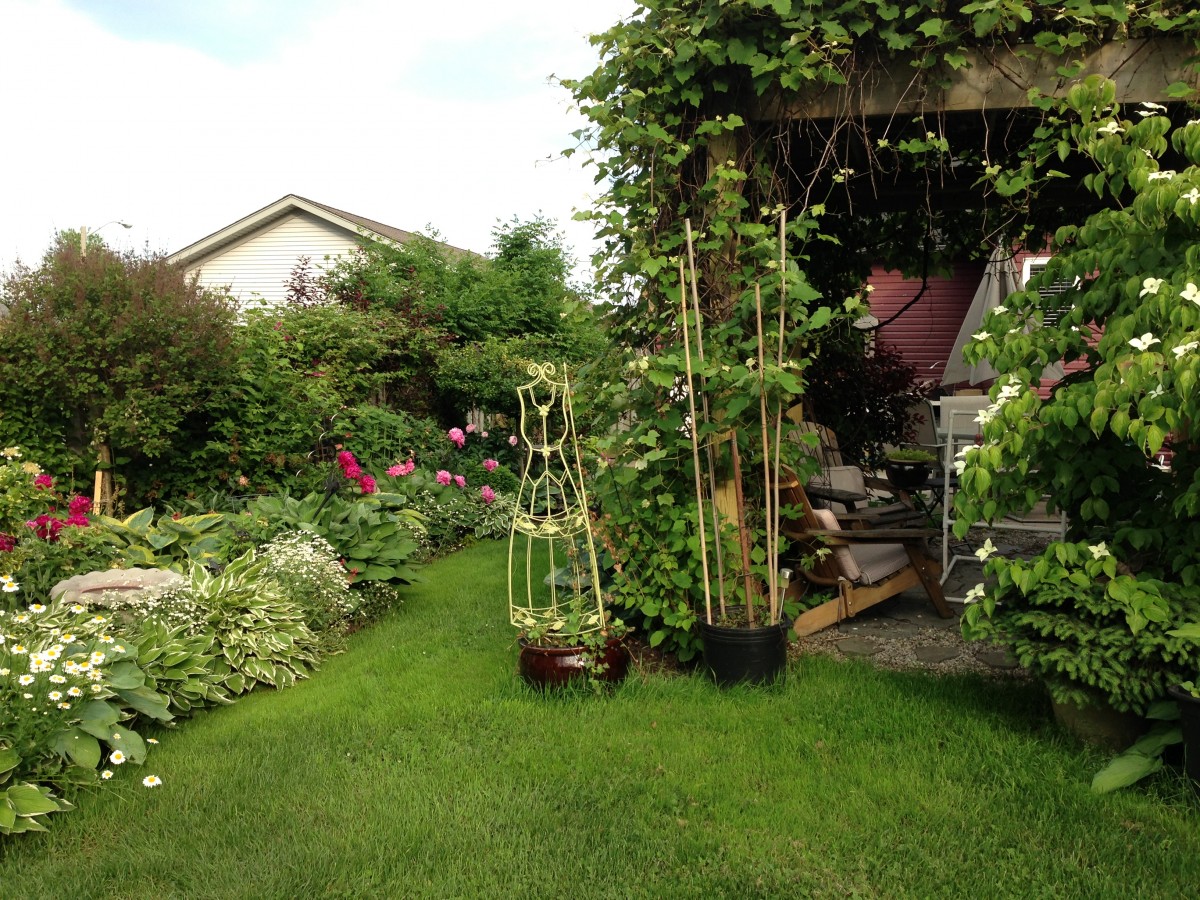 Want us to feature YOUR garden in the Garden Photo of the Day? CLICK HERE!
Want to see every post ever published? CLICK HERE!
Want to search the GPOD by STATE? CLICK HERE!
Check out the GPOD Pinterest page! CLICK HERE!