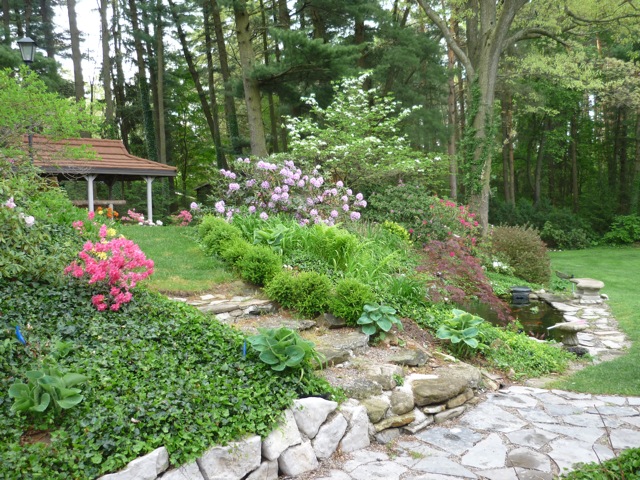 Today's photos are from Linda and Terry Walsh in Simcoe, Ontario. Linda says, "My husband and I have been working on our garden for the past 27 years. We started with 5 acres of old red pines and poison ivy! We lugged and burned all of the dead and diseased trees and replaced them with specimen trees. The soil, being almost pure sand, required constant watering. We finally got tired of lugging hoses and put in an irrigation system. This system has given us the energy to keep up with the daily tasks of pruning and edging.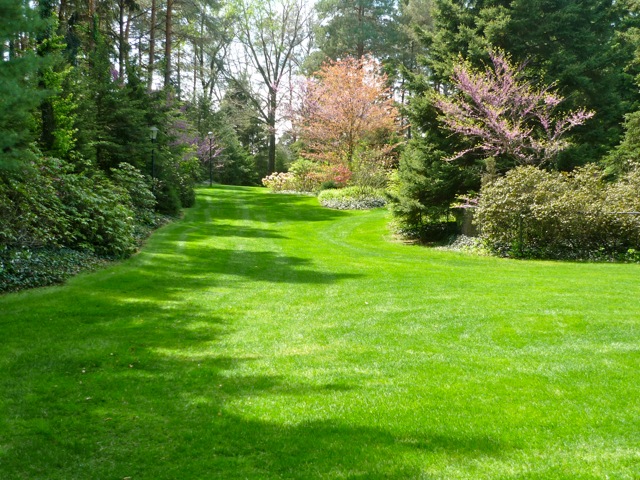 "Over the years we have have planted many rhododendrons and hydrangeas and now grow our own from cuttings. The irrigation system has helped many trees such as redbuds grow from seeds and we now have over 30 redbuds and 20 dogwoods. All three ponds have been dug by hand, the latest one just outside our kitchen window. When we're not weeding, pruning, or mowing lawn we like to spend time with our dogs, peacocks, and beautiful koi."
Wow, Linda, amazing! Thanks so much for sharing!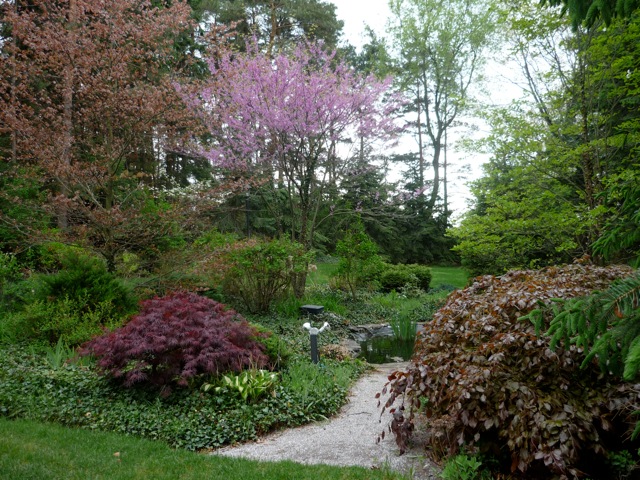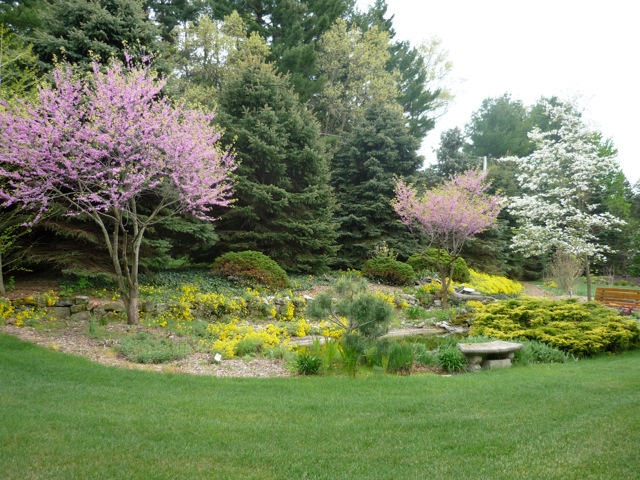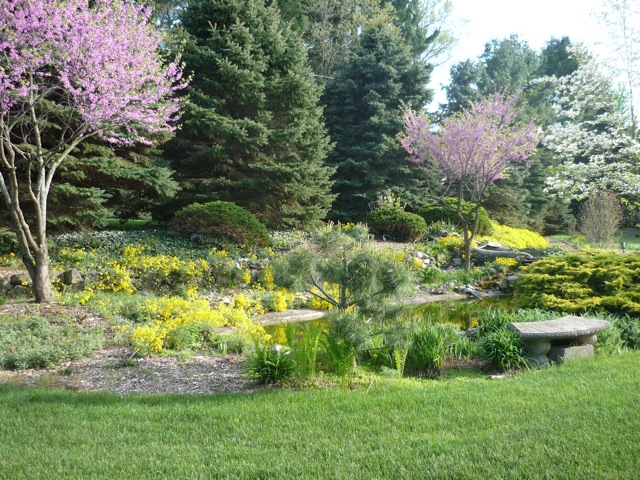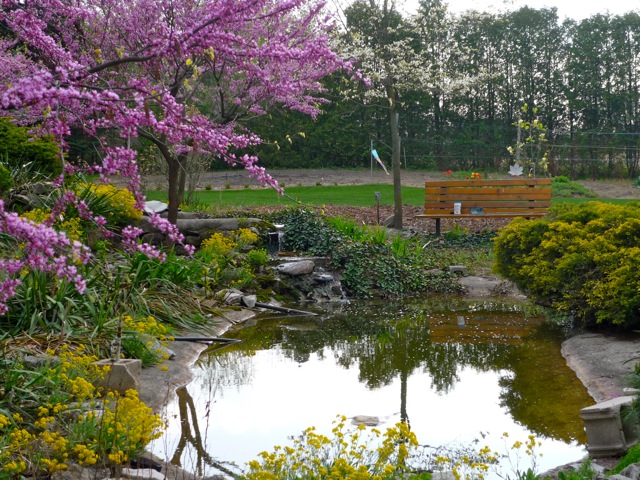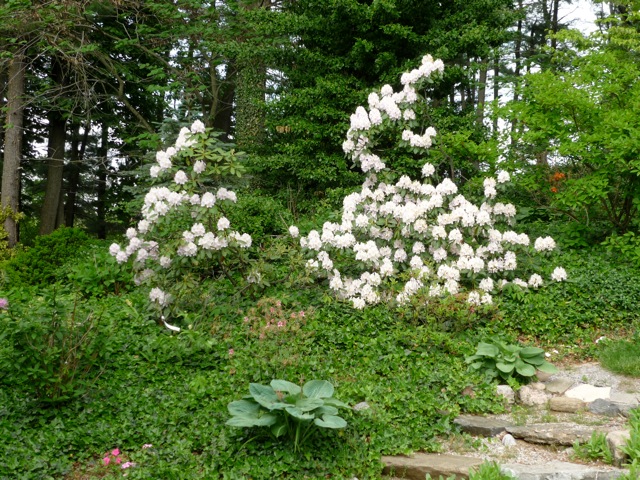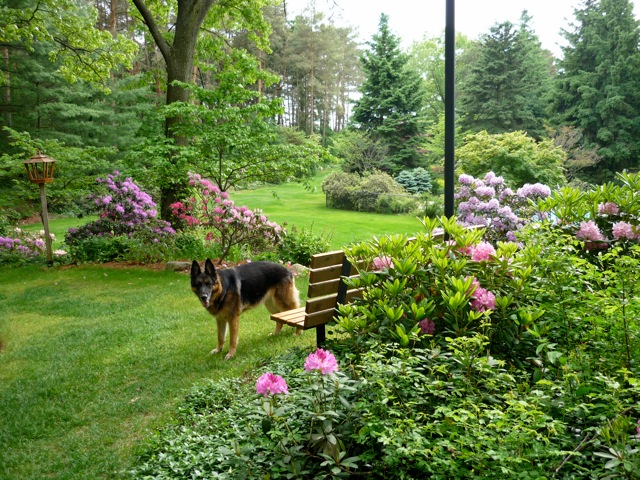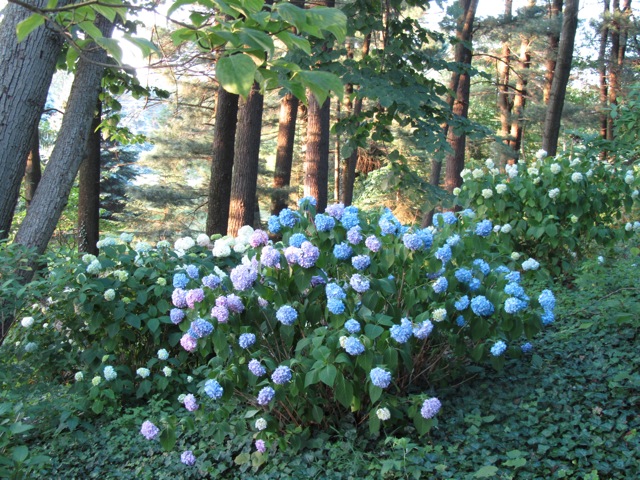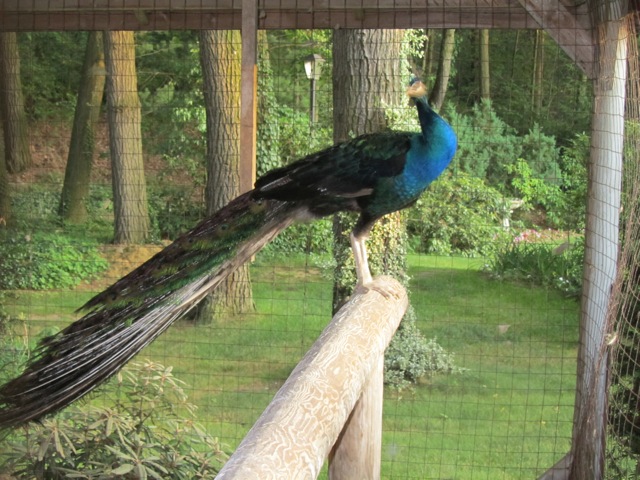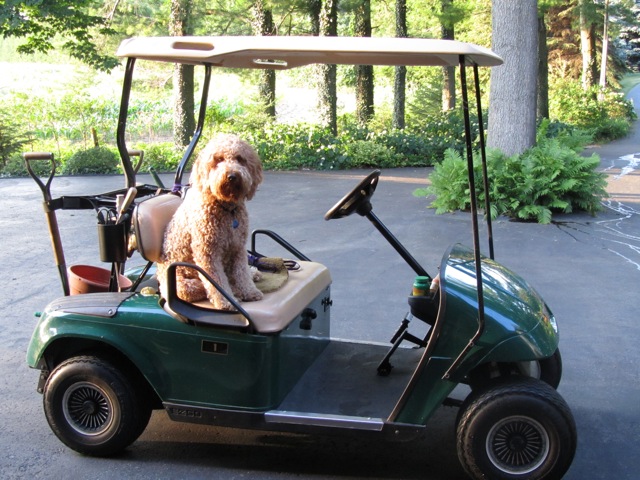 Want us to feature YOUR garden in the Garden Photo of the Day? CLICK HERE!
Want to see every post ever published? CLICK HERE!
Want to search the GPOD by STATE? CLICK HERE!
**Check out the GPOD Pinterest page, where you can browse all the post in categories…fun! CLICK HERE!**