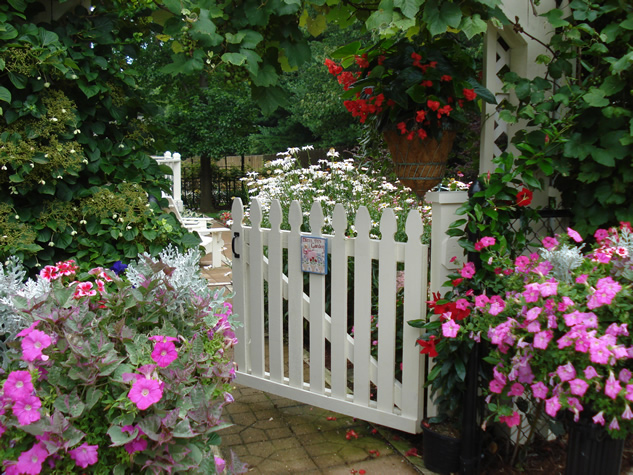 Bob and Mary Ann Hines in Elizabethtown, Kentucky kindly opened their garden to their community, and to us GPODers!
"After a cold and snowy winter, the 2015 spring and summer have been wet in our part of Kentucky, and the plants have loved it. The garden has never bloomed longer or more beautifully. We were on the Elizabethtown Garden Club tour on June 28, and had close to 200 people visit our garden. We really enjoyed sharing our garden with other fellow gardeners."
Keep sending in photos (and stories)! Whether you've never shared before or you've been featured multiple times, we want to see your garden! Email a few photos and the story behind your garden to [email protected].
Do you receive the GPOD by email yet? Sign up here!