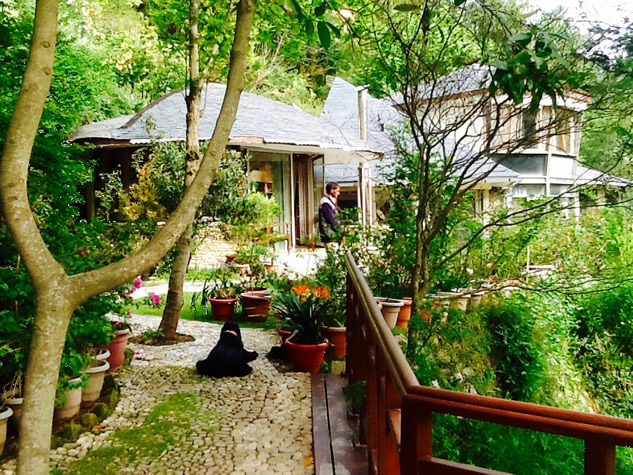 Saroj Sawhney's garden in Shyamkhet (a hill resort that is 6000 ft above sea level in North India – 300 km North of Delhi) is a "carefully careless" planned garden.is a "carefully careless" planned garden. We do hope Saroj sends more photos!
"Built in the early nineties the once rambling steep hill turned into a Carefully Careless planned garden. We now are surrounded by bee boxes. Apple trees are ready to fruit next year. Tea plants, citrus fruits, rosees, fushias, hydrangeas, oriental lilies etc."
Please keep sending in photos (and stories)! Whether you've never shared before or you've been featured multiple times, we want to see your garden! Email a few photos and the story behind your garden to [email protected].
Do you receive the GPOD by email yet? Sign up here!