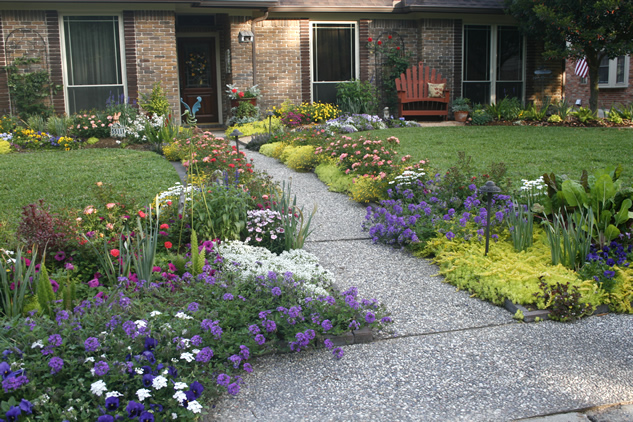 Sandra Dunphy in Kingwood, Texas has shared her front and backyard gardens with her community and with us. Beautiful!
"I'm attaching some photos of my front and back yards. My gardens were included in a home tour we had here in Kingwood last year, so I was fortunate to be able to share my little space with visitors.
It's grown up a lot since then and after the crazy heat of this summer I hope to send more pictures."
Please keep sending in photos (and stories)! Whether you've never shared before or you've been featured multiple times, we want to see your garden! Email a few photos and the story behind your garden to [email protected].
Do you receive the GPOD by email yet? Sign up here!