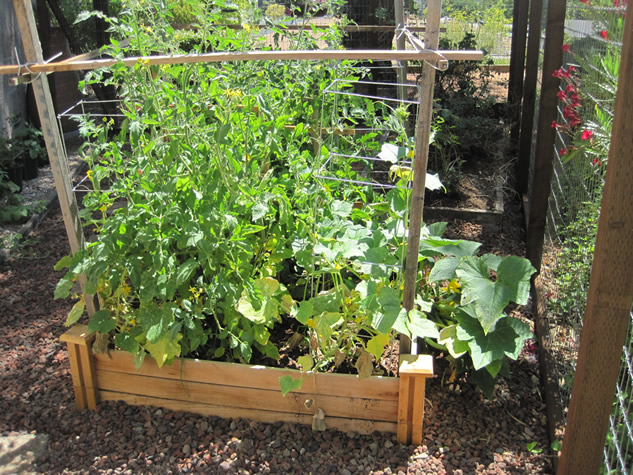 Dawn Marie Carlson added veggie containers to grow more vegetables as a little garden experiment. It worked!
"I have my vegetable and rose garden in an enclosed area on the south side of the house where the deer are unable to enter and enjoy the edibles. I have a small 4 x 4 cedar vegetable garden box packed with tomatoes, peppers, zucchini, and eggplant. Because I wanted to add more vegetables, I purchased some small, black plastic containers and lined them against the wall filled with fresh, organic soil, and organic fertilizer for cucumbers, zucchini, watermelons, and cantaloupe where they had more room to spread. This little garden experiment proved to be successful!"
Keep sending in photos (and stories)! Whether you've never shared before or you've been featured multiple times, we want to see your garden! Email a few photos and the story behind your garden to [email protected].
Do you receive the GPOD by email yet? Sign up here!