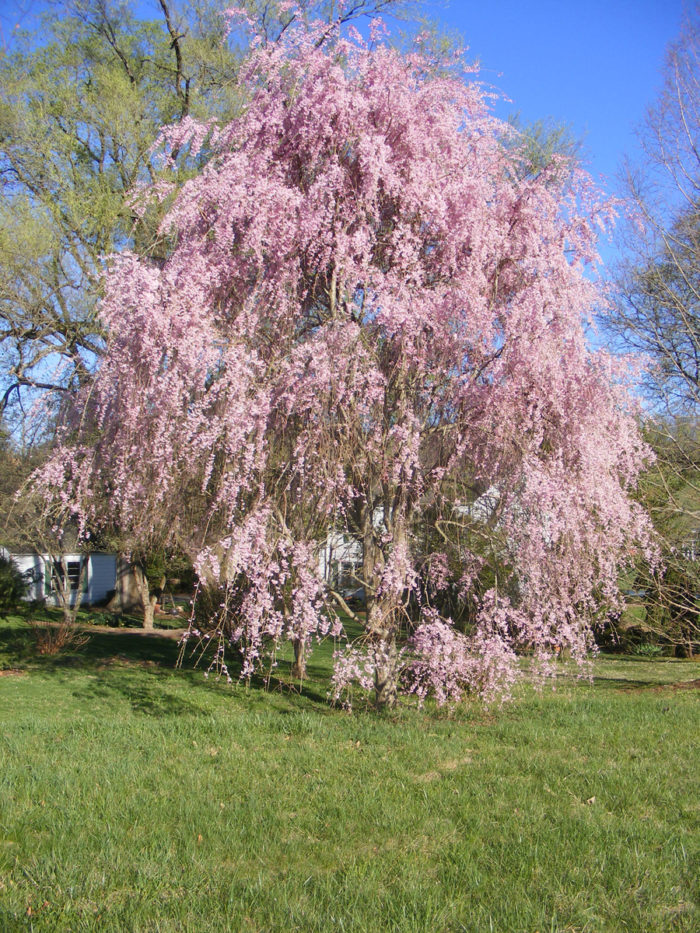 We're visiting with tntreeman, aka Jeff Calton, in his garden in Tennessee today! 
He sent me these photos last Saturday, and said, "I worked in my yard today and I was overcome with the speed of everything ready to pop. This is my favorite time of year, just as things start to come alive. The observations and anticipation excite me more than the fully grown plants. You just do not get these colors the rest of the year–fresh greens, lime greens, clear pinks, blinding whites–it's all good.
"I head to the garden early with my checklist: muck boots-check, iPod loaded with Citizen Cope-check, Felcos-check, ready to work, dance, and sing. The neighbors gave up all hope years ago, so now I am tolerated and provide GREAT entertainment.
"I think this is the most exciting time of year, as well as the most exhausting, but as Meander1 described it, "exhausting and exhiliarating at the same time." The Sempervivum in the birdcage is NOT an original idea. i stole that idea from GreenThumbBlonde– hope you don't mind but it's too late now because I love it.
"Things happen so fast in spring the beds change personality almost daily. Spring just pushes me over the edge of sanity…how do people NOT grow stuff?!?!?!?"
It's a mystery, Jeff. But thanks for sharing the stuff YOU'RE growing!
Want us to feature YOUR garden, or a garden you've recently visited, in the Garden Photo of the Day? CLICK HERE!
Want to see every post ever published? CLICK HERE!
Want to search the GPOD by STATE? CLICK HERE!
And last but not least, Check out the GPOD Pinterest page, where you can browse all the post in categories…fun! CLICK HERE!