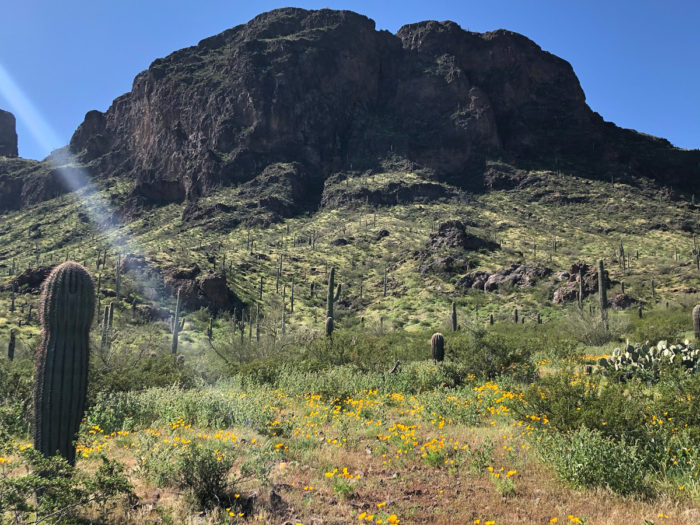 Welcome to May in the Southwest. With social distancing and so much staying at home, we're sure everyone's gardens are getting the attention they need. But in case you still have some energy to burn off, here are a few more garden chores to get to this month.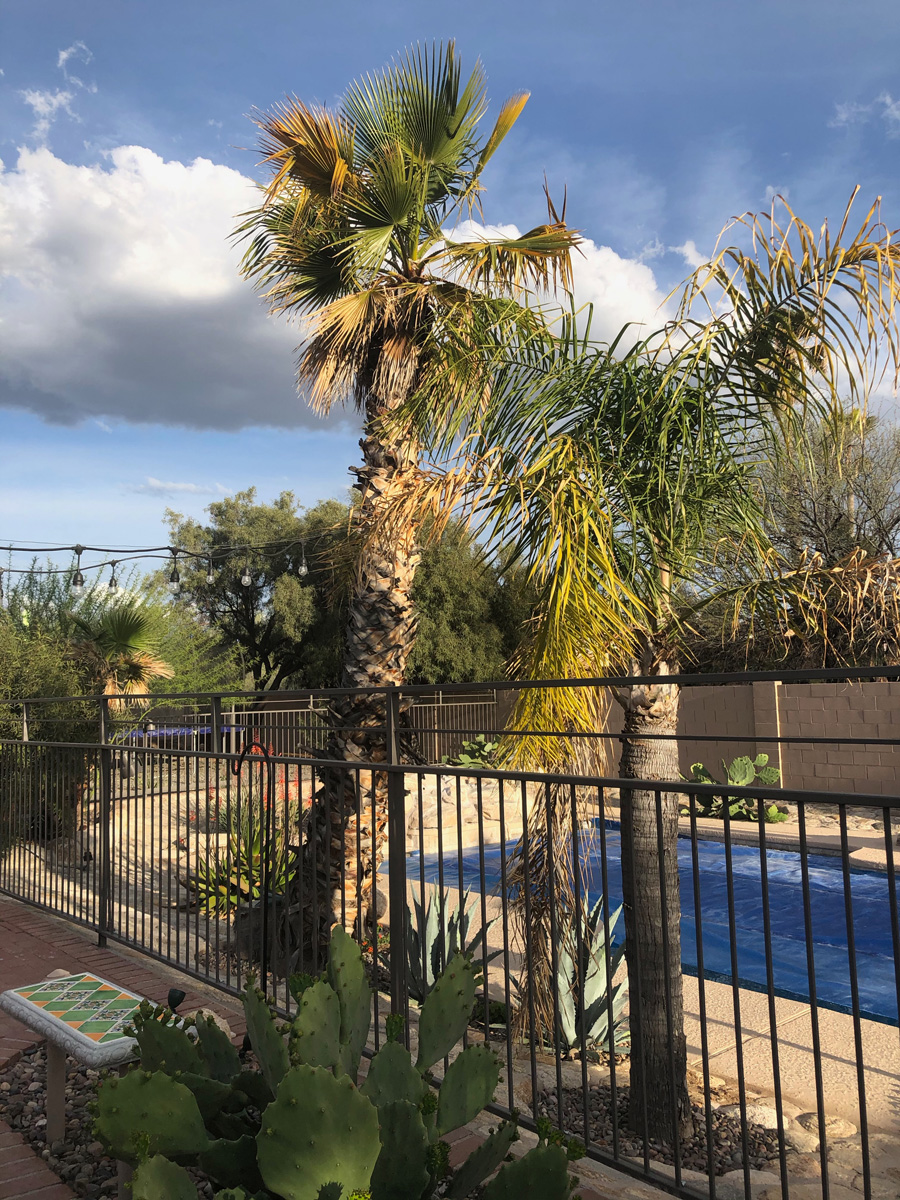 Now is a great time to trim those palm trees. In our garden we have a mix of reachable fronds and "not a chance am I climbing up on a ladder that high" fronds. Contact a local tree-trimming expert to clean up those not-so-accessible fronds for the season. Also, be sure to fertilize your palms every two to three months. We like using a slow-release palm fertilizer such as Jobe's Organic Palm Fertilizer. If you're worried about the health of your palms, look for signs of distress. This can include browning or curling leaves and slowed growth.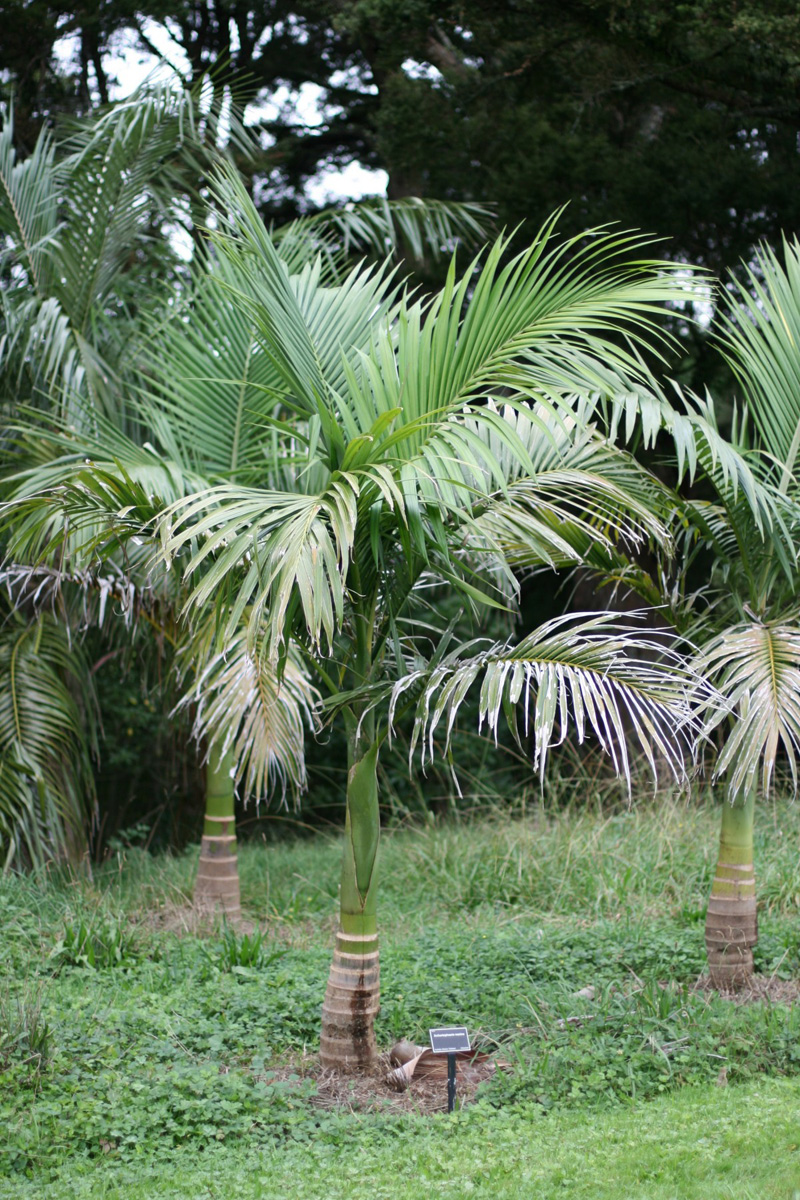 Palms need water too! A lot of people forget that palms, just like most trees, need a good amount of water, especially during our hottest months. Give them a deep watering four times a week during the early morning hours when the temperature reaches 100°F. When the temperature is less than 100°F, watering your palms every two to four weeks should keep them content. With newly established palms, water them every day for the first week and then every other day for the second week. Gradually taper off to once a week until the palm is more established.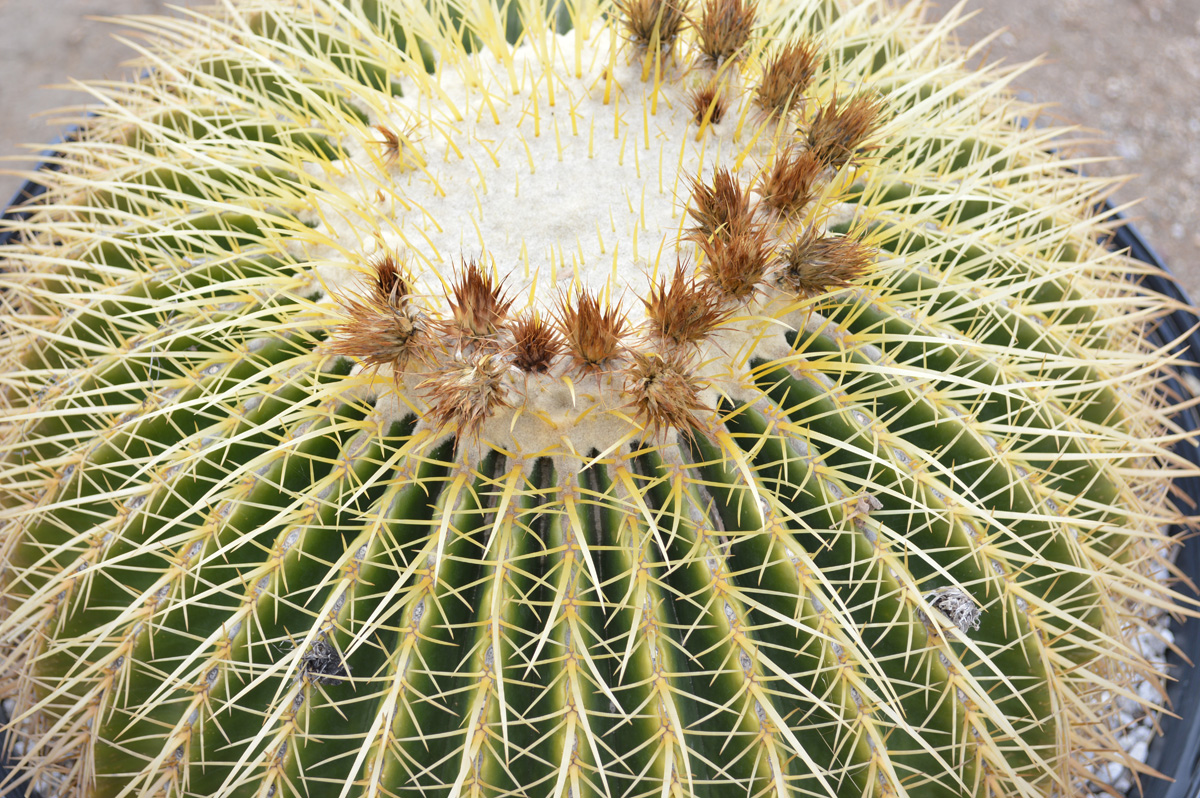 Plant golden barrel cacti. Golden barrel cacti (Echinocactus grusonii, Zones 9–12) are fantastic desert perennials. Not only are they extremely hardy (to 15°F), but they can also tolerate our intense desert sun thanks to their beautiful spines. Barrels can be planted in linear forms to give a more modern and cleaner look to your space, or you can pop them in more willy-nilly just to add that bit of depth and interest. The yellows and greens really do make a statement!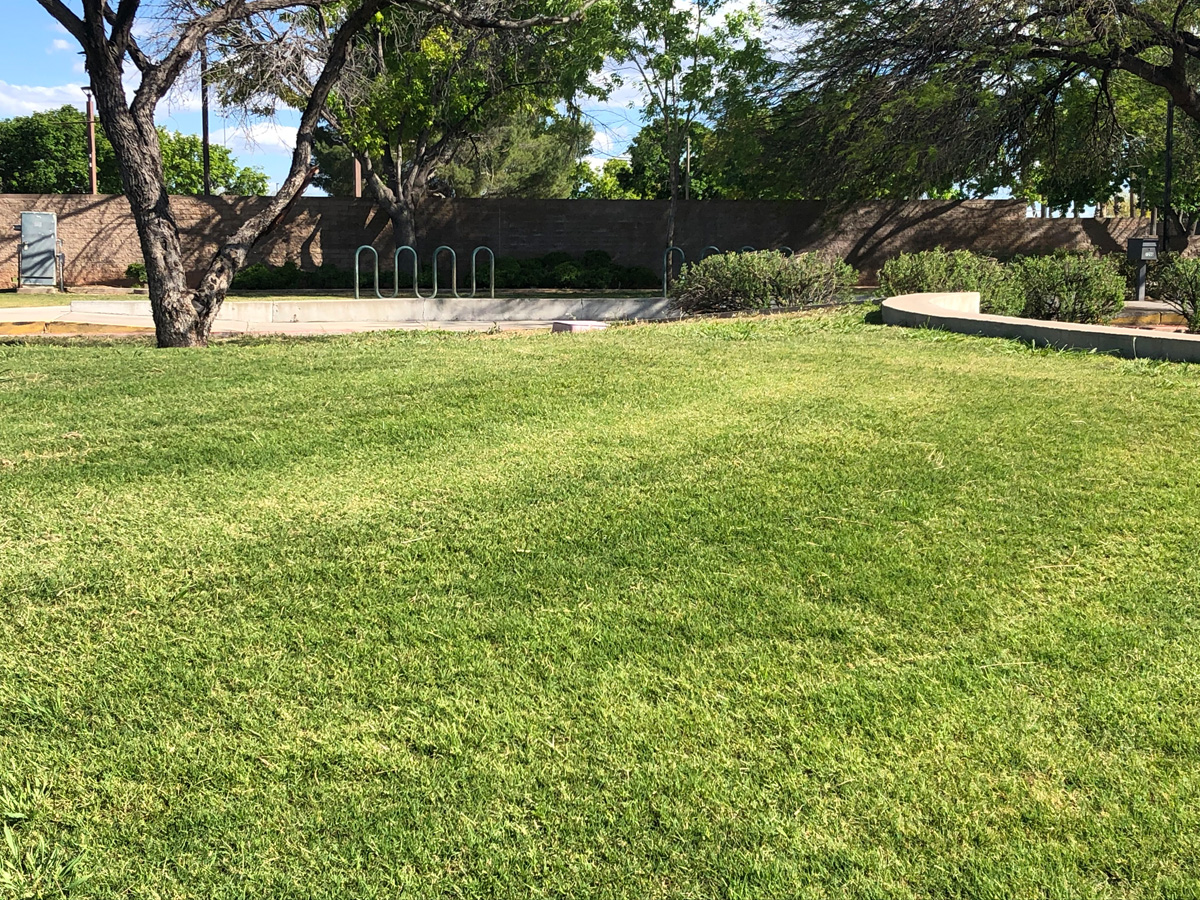 Seed and care for your lawn. Although it's not super common, there are still plenty of older neighborhoods with mature, green lawns here in the Southwest. If you find yourself in this category, be sure to plant your Bermuda lawns (Cynodon dactylon) in early May when the overnight temps reach 65°F or higher. Be sure to fertilize your lawn monthly and mow your lawn to half an inch so the winter rye grass (Lolium perenne) will die out. Watering in the early morning is also recommended in the warmer months.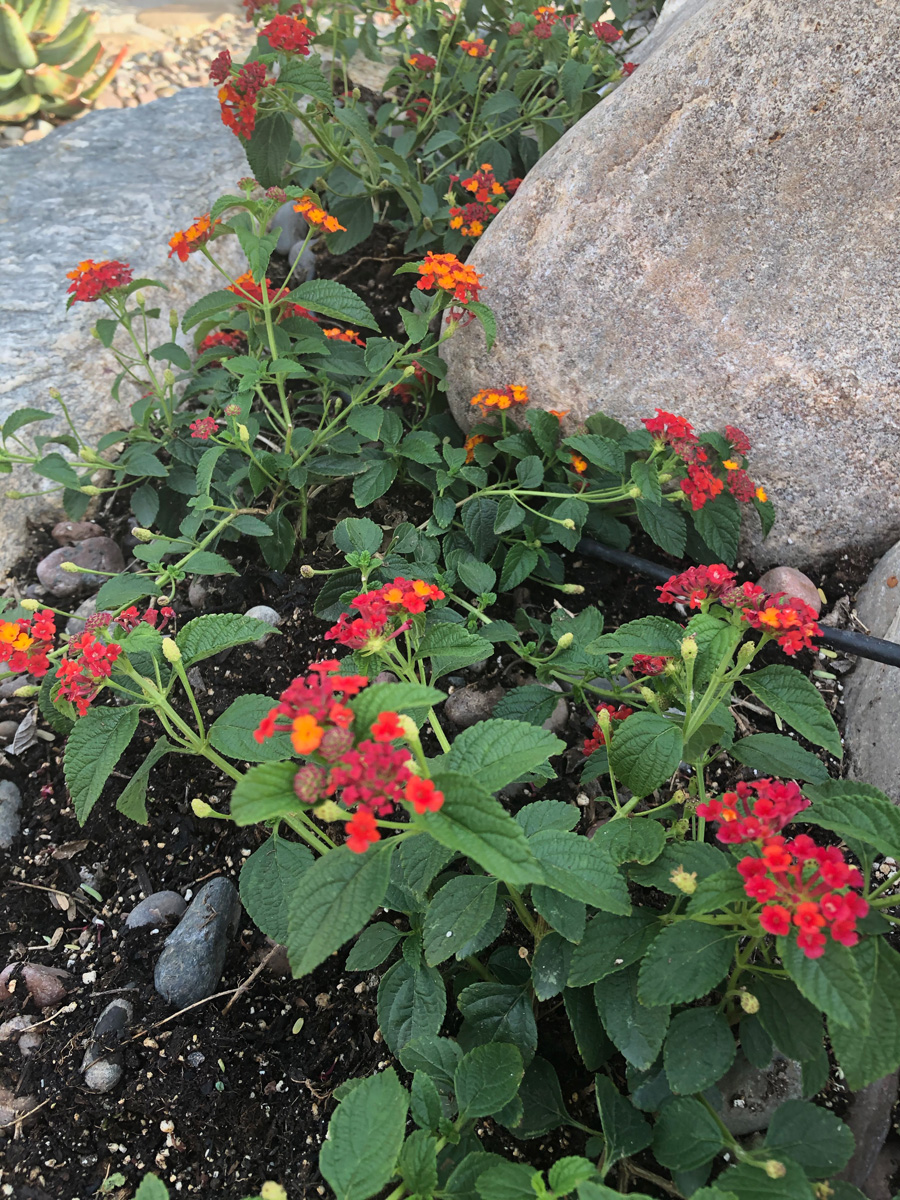 Update your containers. Now that the nurseries are packed with flowers, it's time to remove your pansies and petunias for the season and add some fresh plantings to liven up those pots and garden beds. Consider vibrant summer-blooming flowers such as these:
       

Lantana (

Lantana camara

, Zones 10–12)

       

Zinnias (

Zinnia

spp. and cvs., annual)

       

Verbena (

Verbena

cvs., Zones 9–12)

       

Sweet peas (

Lathyrus odoratus

, annual)

       

African marigolds (

Tagetes erecta

, annual)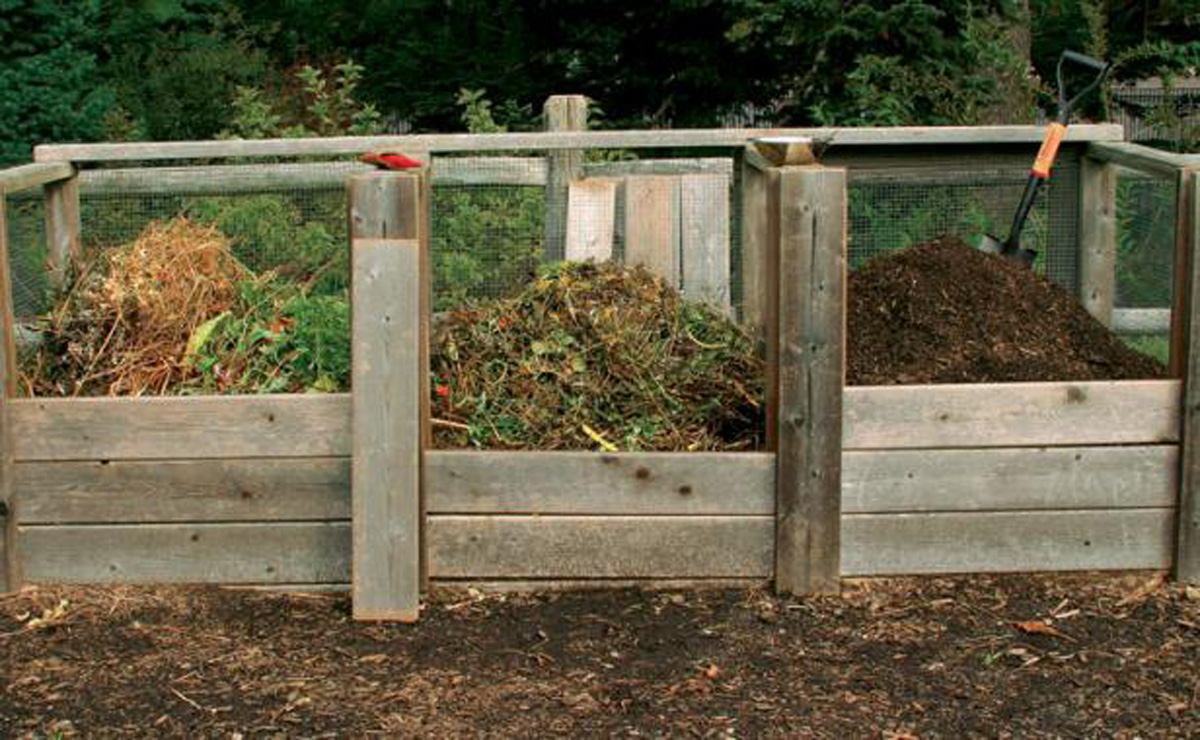 Keep up with compost. If you've been thinking about the benefits of composting like we have, spring is an excellent time to dive in. During the warmer months, the contents of the compost bin or pile are able to break down more easily. But for this to happen properly, you must keep the compost moist. You can easily build your own compost bin with some old pallets, or you can find a kit or assembled version at your local nursery or big box store. If you've never composted before, here are some good resources.
Good luck with your gardens this month! Stay healthy and make the most of your extra time at home right now to go out and work on that backyard project you've been talking about for years. 
—Sheila Schultz and Laurel Startzel are a mother-daughter duo who founded Denver Dirty Girls Container Gardening while living in Denver and have continued their business since moving to Tucson, Arizona.