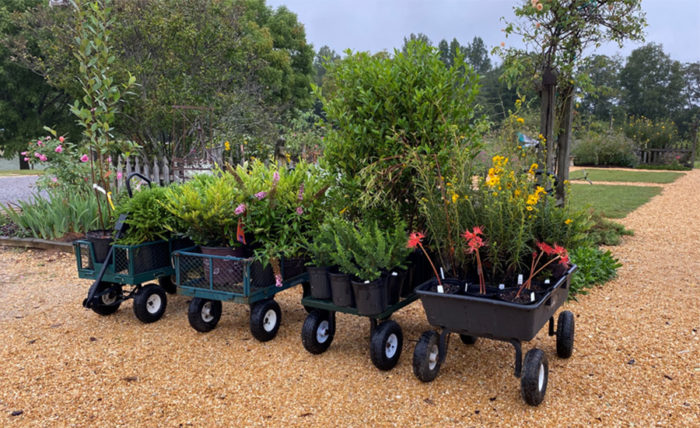 Plant everything. We are happy to live in the South, where we can plant our favorite plants now without worrying about them heaving out of the ground when winter freezes occur. This month is a great time to select roses, shrubs, trees, bulbs, perennials, cool-season annuals, fruit trees, vegetable transplants, and wildflower seeds and get them in the ground. After you have planted until your heart's content, water everything in deeply and then let Mother Nature do the watering for you through the winter. As perennial plants dip their roots into November's warm soil, they can begin to really establish themselves all while the trunks, stems, and leaves begin the process of going dormant. This allows the plants to do one thing at a time (establishment) instead of two (establishment and growth). So get out there and dig, dig, dig, and you will discover, as many of us have, that planting at this time of year is less stressful on both you and your plants.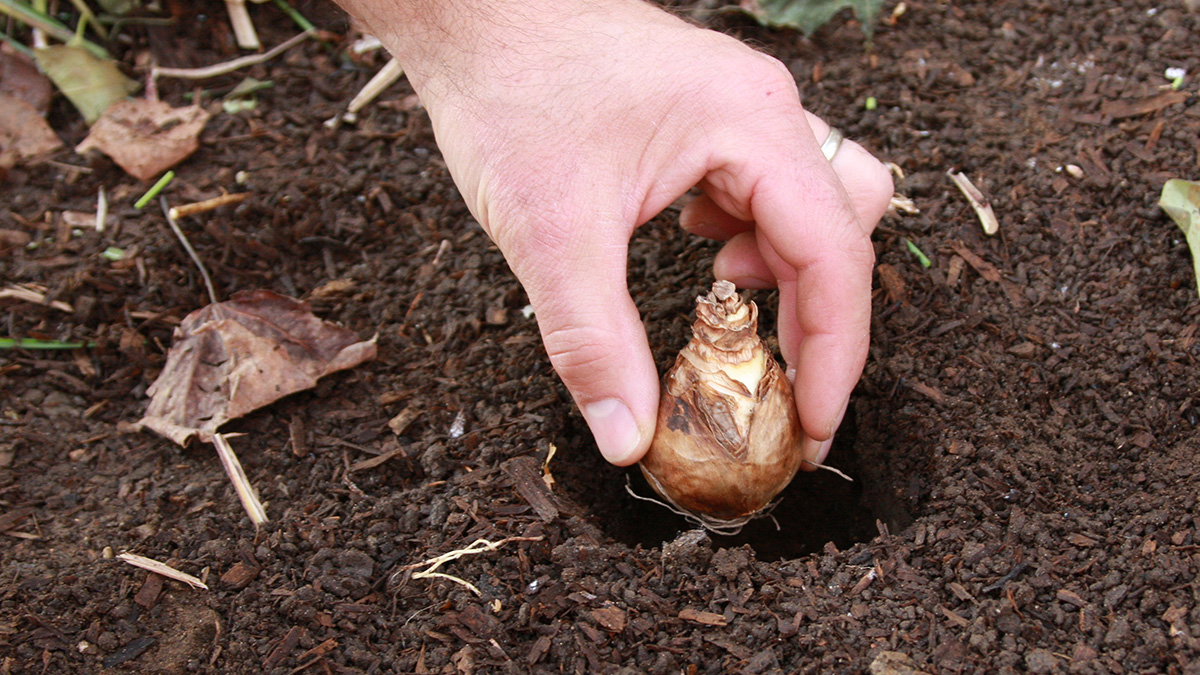 Fertilize bulbs. Bulbs need fertilizer too, whether they are being newly planted or already established. Fall is a great time to plant spring-blooming bulbs, including daffodils, tulips, jonquils (Narcissus jonquilla, Zones 4–8), grape hyacinths (Muscari spp. and cvs., Zones 4–8), and Spanish hyacinths (Hyacinthoides hispanica, Zones 3–8), among others. A good bulb fertilizer added to the soil helps them get off to a vigorous start. But don't forget about the bulbs that are already in the ground. Many jonquils send up leaves in the fall, making them easy to find. Side-dress them with fertilizer. Fall-blooming bulbs such as lycoris (Lycoris spp. and cvs., Zones 5–10) and oxblood lilies (Rhodophiala bifida, Zones 7–11) also enjoy a meal later on once the foliage appears.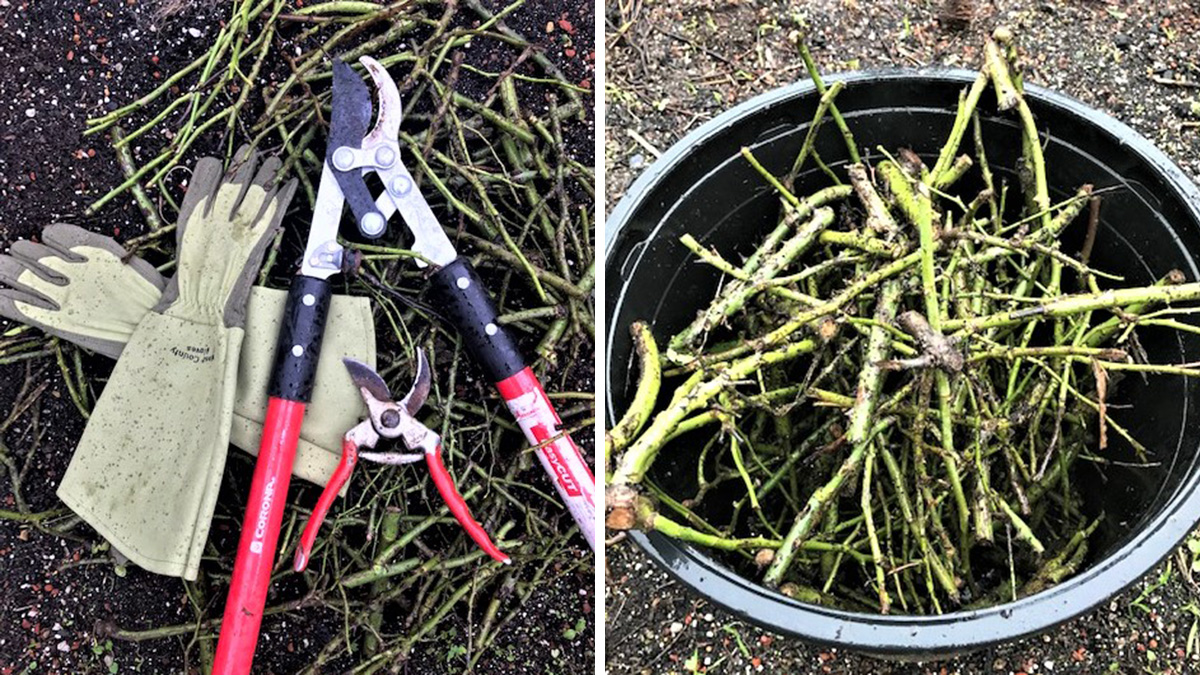 Prune and compost around roses. After planting all the roses you care to this month, take a look at your established roses. There is no need for fertilization during this time of year, but we like to add a cup or two of compost around them before freshening up the mulch. We apply a 2-inch layer of pine bark mulch. After they finish their fall flush of blooms, we like to reduce the really leggy roses by pruning them by one-third of their size. This helps reduce the "rocking" at the roots that can occur due to harsh winter winds.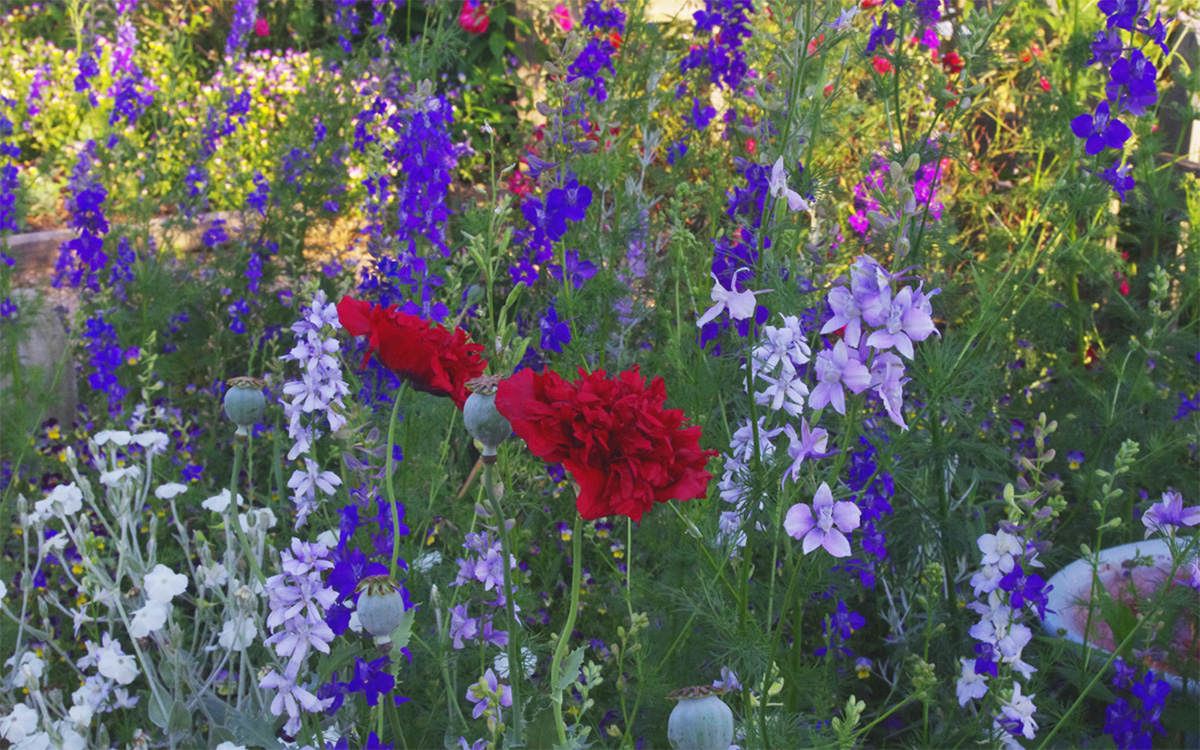 Sow wildflower seeds. Many early spring–blooming wildflowers need to be planted in the fall. This includes larkspur (Consolida ajacis, annual), cornflower (Centaurea cyanus, annual), and poppies (Papaver spp. and cvs., annual), which are a few of our favorites. Don't mulch over the seed after you plant. Mulch and then sprinkle the seed. The seeds germinate in winter or early spring; remember where you put them so they don't get weeded out.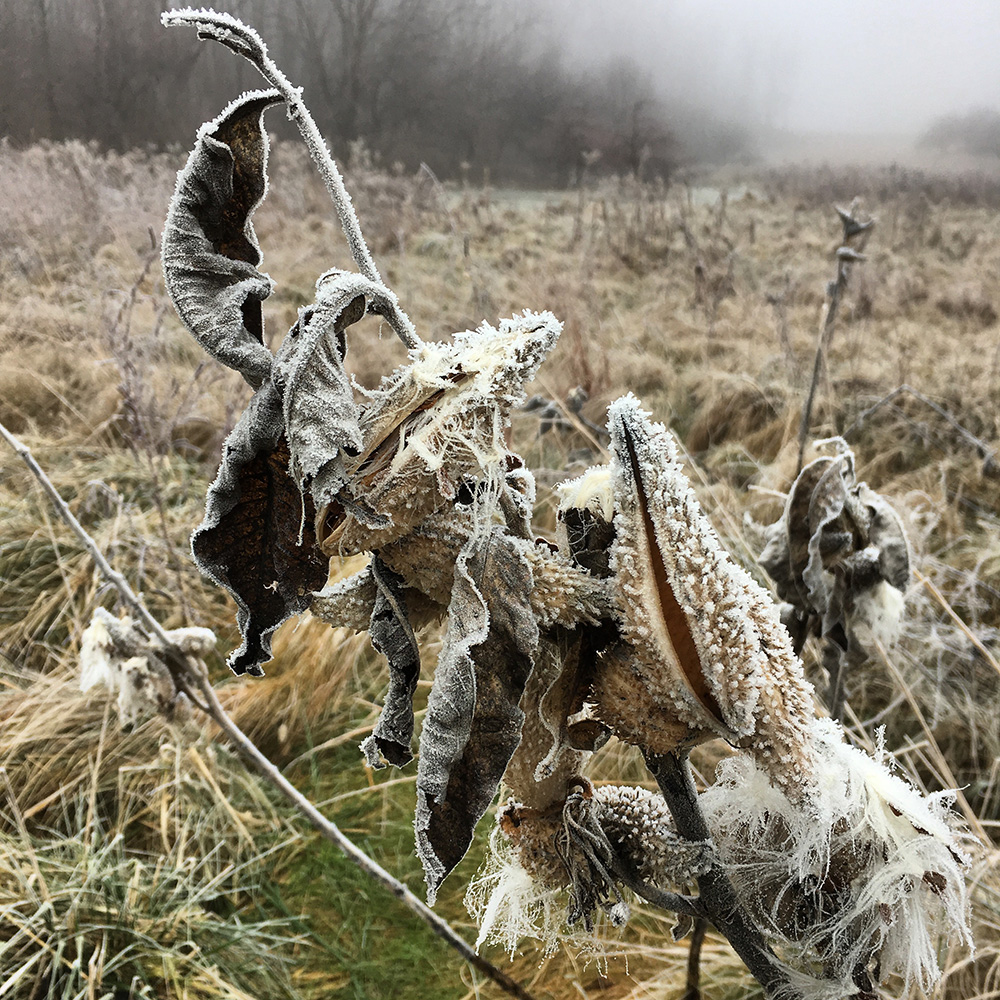 Cut back frost-bitten dormant perennials. Once a frost has occurred, it's time to tidy up. Some perennials look good after frost, including many grasses. However, you can trim back certain perennials hard after a frost to improve the look of your garden. If a plant looks mushy, like a frost-bitten salvia (Salvia spp. and cvs., Zones 5–11), cut it back and apply fresh mulch around it. Gather up old plant material to remove pest insects and fungal spores possibly hidden in the foliage.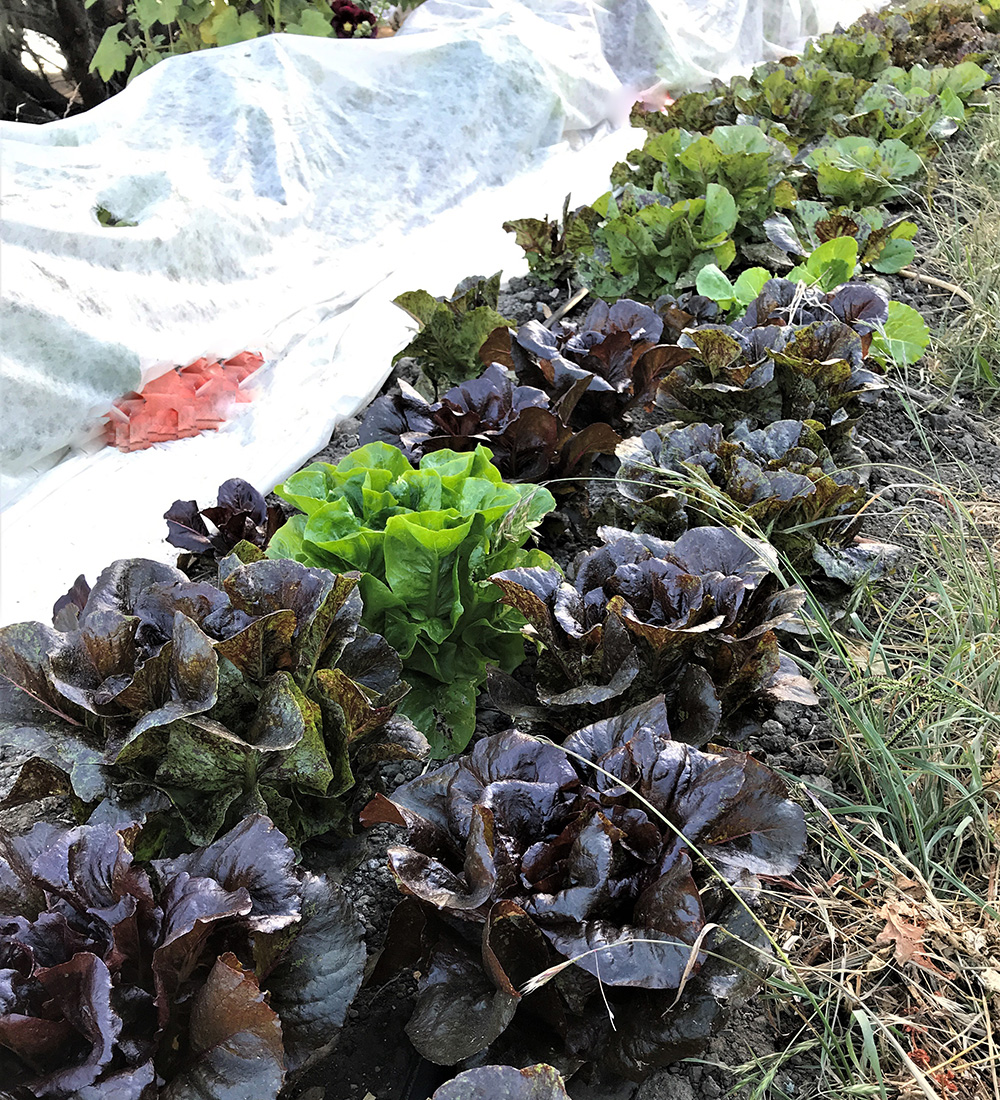 Protect cold-season veggies from frost and weeds. Continue to plant kale, leaf lettuces, mustard, onions, radishes, spinach, and turnips to harvest into the winter months. Keep a frost cloth handy for those nights when temperatures drop below freezing. Mulch between plants to help keep those winter weeds out of the garden. For more tips on protecting crops from the cold, read on here.
—Jason and Shelley Powell own and manage Petals From the Past, a garden center in Jemison, Alabama.