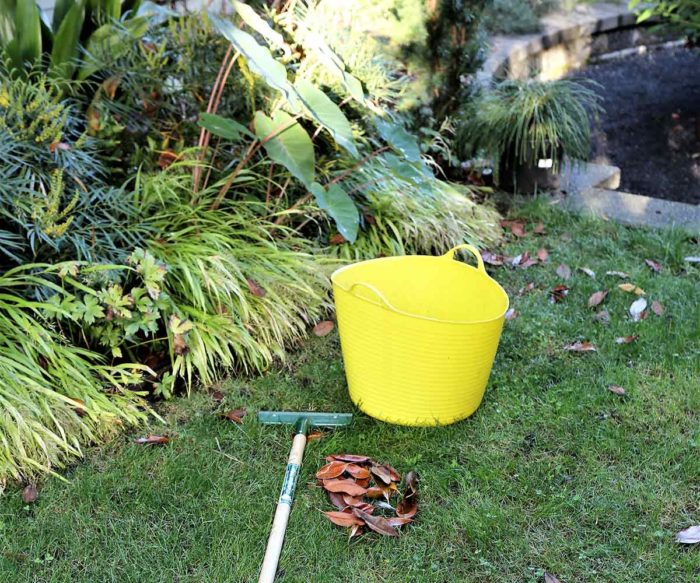 November in the Northwest can often be a wet and windy affair. The rain can make it challenging to get out in the garden without some type of rain protection, so keep your rain jacket handy for your gardening trips outside. Plan on completing smaller garden chores that you can do in between bouts of rain and stormy weather. I find this time of year to be relaxing in that garden maintenance can be managed at my own pace and nothing is extremely time critical. Here are a few things you can take care of this November.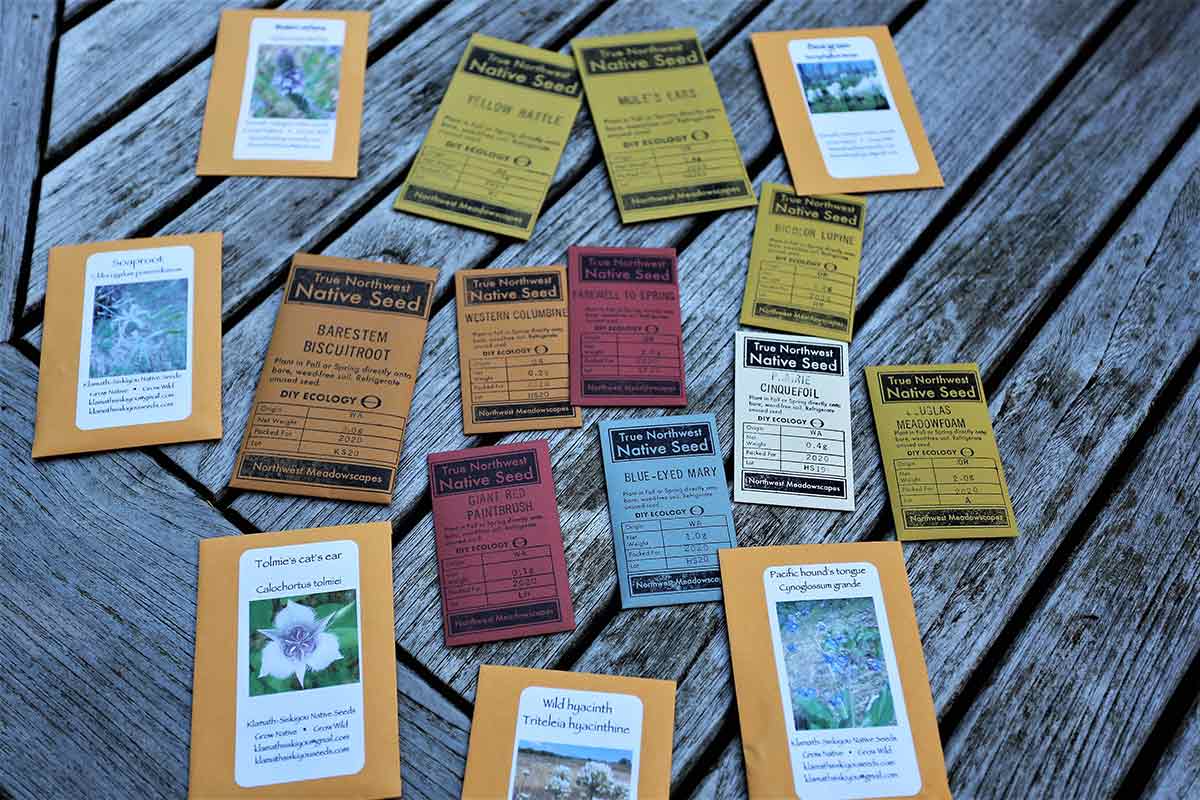 Sow native seeds. Fall is an excellent time for starting native plants by seed outdoors. Native annuals and perennials require fall rains and cooler temperatures to germinate and get established, as in their native environments. Fall's shortened growing period will help them establish a healthy root system that will keep them alive until spring weather starts. Seeds sown in fall have an earlier blooming cycle, which is perfect for native insects, and the plants will be better suited to handle the drier weather of summer.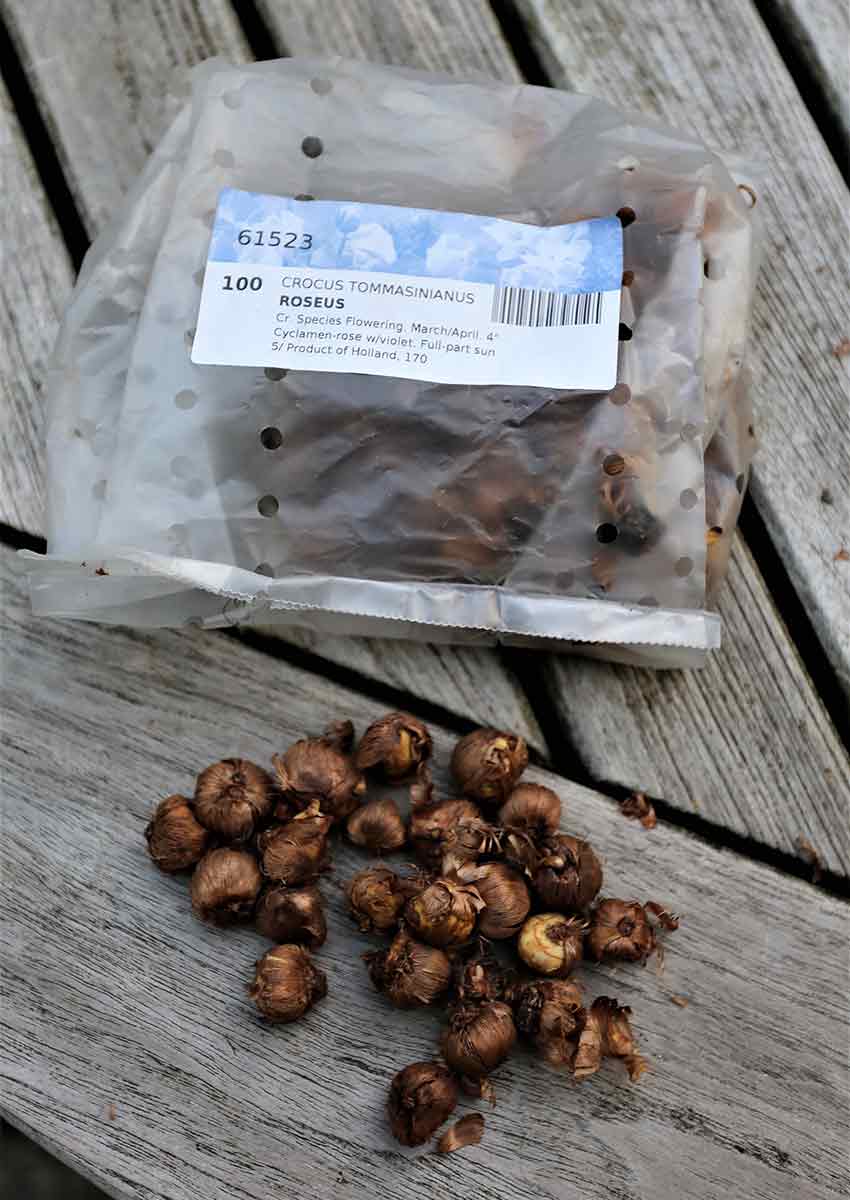 Plant tulips and crocuses now. It's a good idea to delay planting tulip and crocus (Crocus spp. and cvs., Zones 3–8) bulbs until later in the season to help with rodent thievery and to help prevent tulip bulb root rot, but if you have not already planted them and your other spring bulbs, get them into the ground as soon as possible. I am often persuaded to buy new and interesting bulbs this time of year and to try them in containers and the ground. Why not? I am always on the lookout for something different and exciting to try out.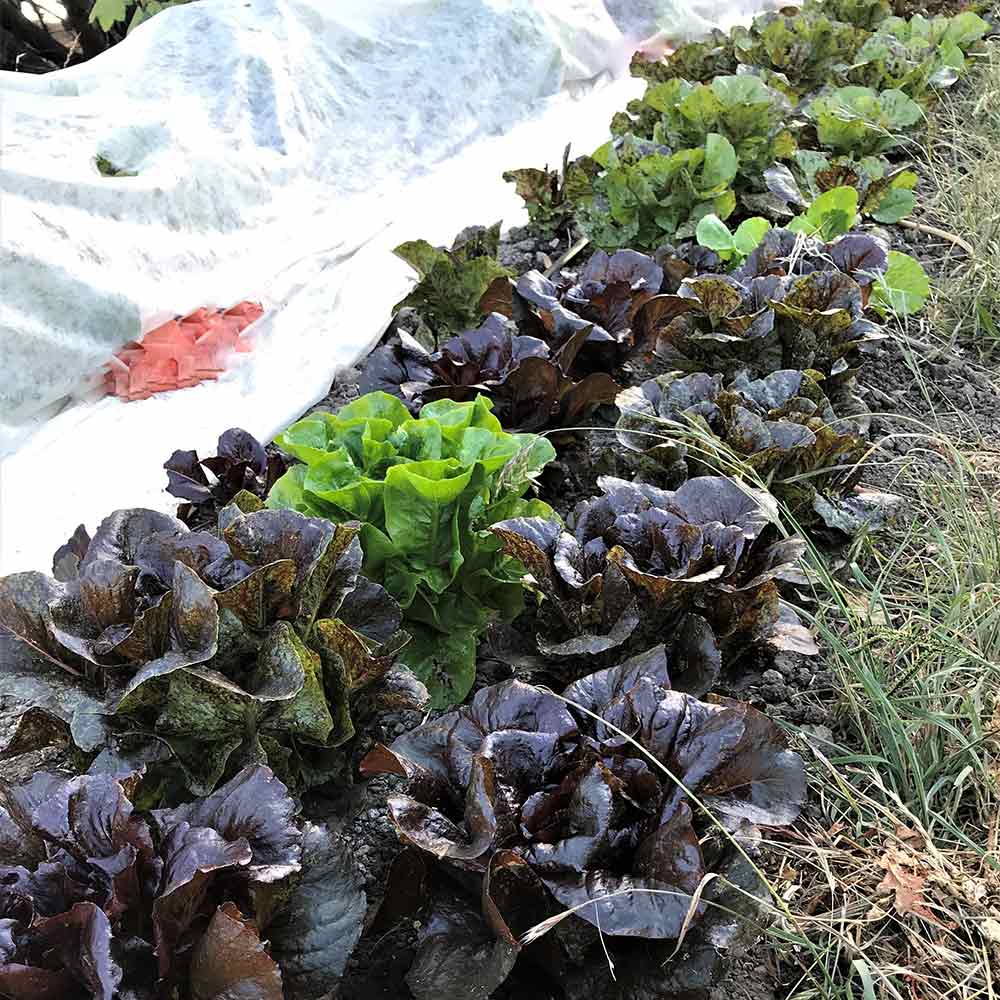 Grow late-season veggies. There are a few cool-season veggies you can plant in November that you can harvest into winter and early spring. If you have garlic bulbs that need planting, now is a great time to get them in the ground. As a side note, garlic may also help as a rodent repellent. If you enjoy fava beans, now is a great time to grow them for an early spring harvest. I grow an heirloom violet-colored fava bean called 'Extra Precoce a Grano Violetto'. With their rich dark purple color, the seeds alone are worth adding to your garden. If you have frost covering for your beds, you can grow a round of winter salad mixes, radishes, and small carrots.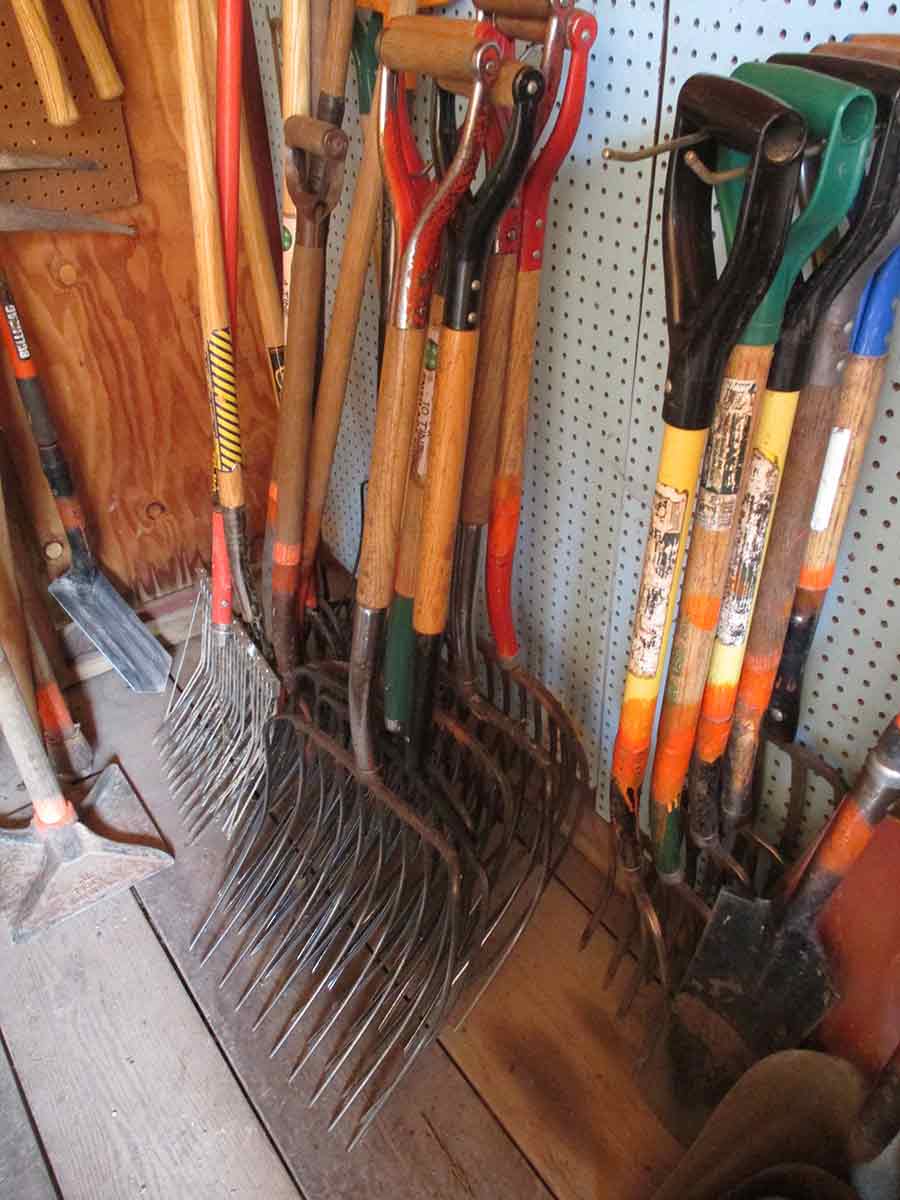 Tidy up your tool shed. If the rain is not letting up, now is a great time to clean and organize your tool storage area, wherever it may be. I am lucky to have a huge shelf in my garage to lay out my tools where I can thoroughly clean and sharpen them out of the rain. Order replacement blades and parts to make sure you will have them by the next growing season.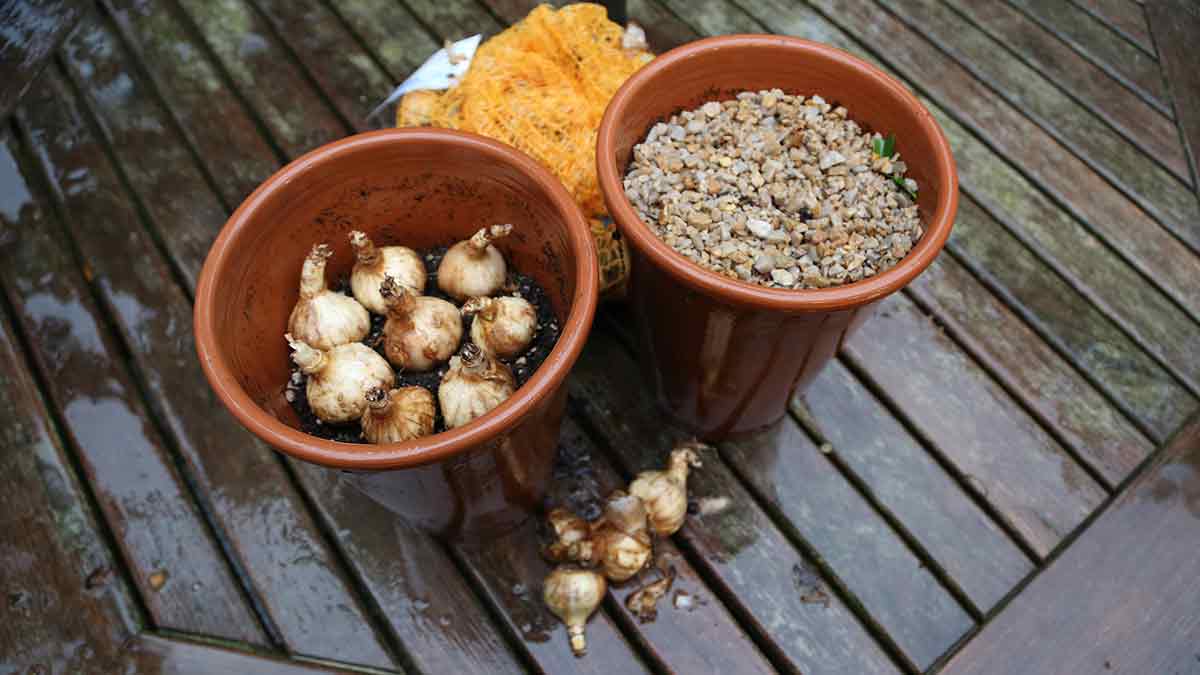 Force paperwhites. If you want to bring a little springlike feeling to your home over the winter, now is a good time to prepare and pot up paperwhites (Narcissus spp. and cvs., Zones 8–11). The delightful scent of these flowers in your home is a great reminder of the coming spring. Potted-up bulbs also make great gifts to friends. These bulbs are super easy to force. All you need are some containers, potting soil, bulbs, and a little top-dressing gravel or grit (the latter is optional but will really make your potted paperwhites look very professional). Place the bulbs close together on a 3-to-5-inch layer of potting soil in a container with a drainage hole, and then cover them with enough potting soil so that the necks just peak out. Press down the potting soil firmly, and cover them with 1/2- to 3/4-inch of gravel or grit. Water and then store them in a cool place such as a garage, potting shed, or cold frame. After five to six weeks, the necks will have grown 1 to 2 inches long with some green growth, and you'll know it is time to bring them inside to a cool but sunny window. They will then quickly grow into flowering bulbs. All you must do then is enjoy the wonderful scent of spring in the middle of winter!
I know November is a slower time for outdoor chores and projects, but these tasks will help fill the gaps when you want to head outside to tackle something. Just remember that seed and plant catalogs will start coming soon, so if you finished everything ahead of time, you can start thinking about next year's garden plans. But there is much to keep you busy until then.
—Jason Jorgensen is a landscape designer in Seattle.