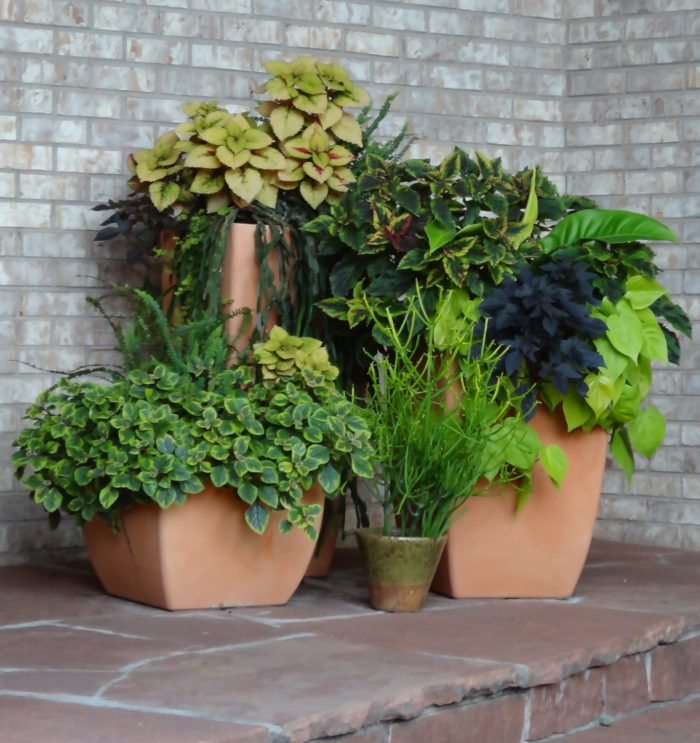 Let's finish off the week today by revisiting Sheila Schultz's Denver garden, this time taking a peek at her containers. She says, "I'm pretty passionate about gardening in the ground, but that can't hold a candle to my love for designing container gardens. Every year my containers give me the opportunity to reinvent the feel of our back and front yards. A simple change of color creates a whole new feel to our space. What's not to love about that?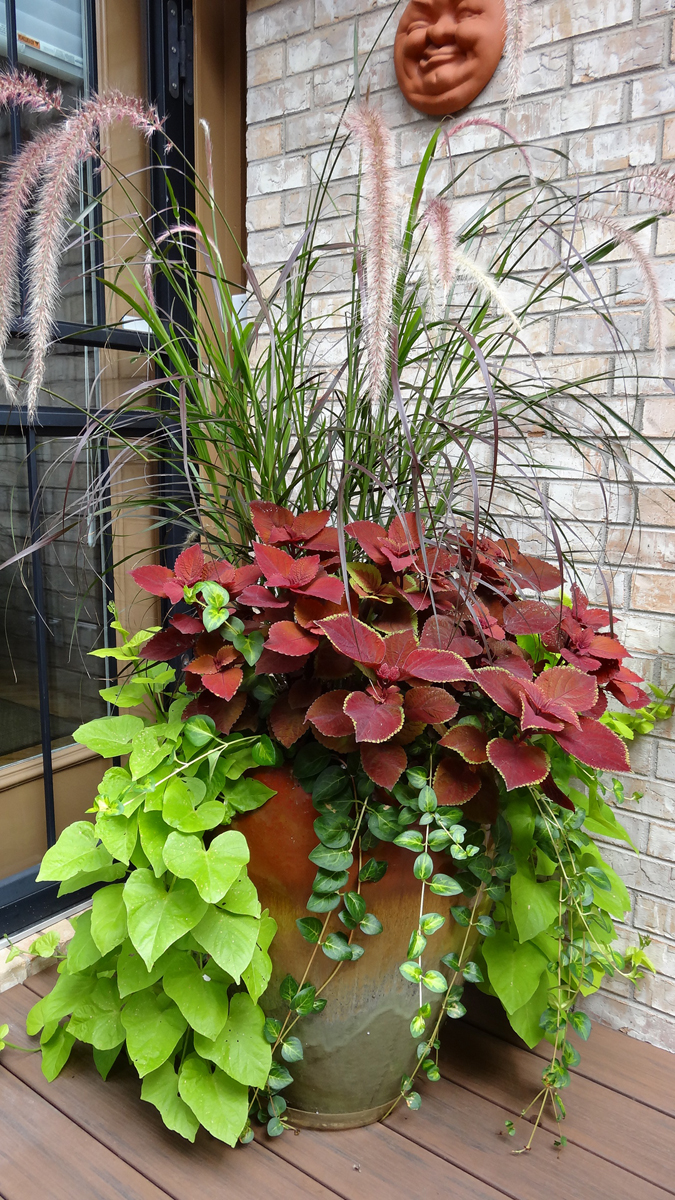 "I use annuals, perennials, tropicals, edibles… whatever strikes my fancy, but I'm especially wild about using succulents and cacti in many of the containers I design. In my prejudiced opinion, there are very few plants that can equal the drama of a beautiful agave… and pencil cactus, don't even get me started, I couldn't live without that plant! (In case you are wondering what I do with my succulents and cacti in the winter, our upstairs becomes 'The Little Shop of Horrors'!)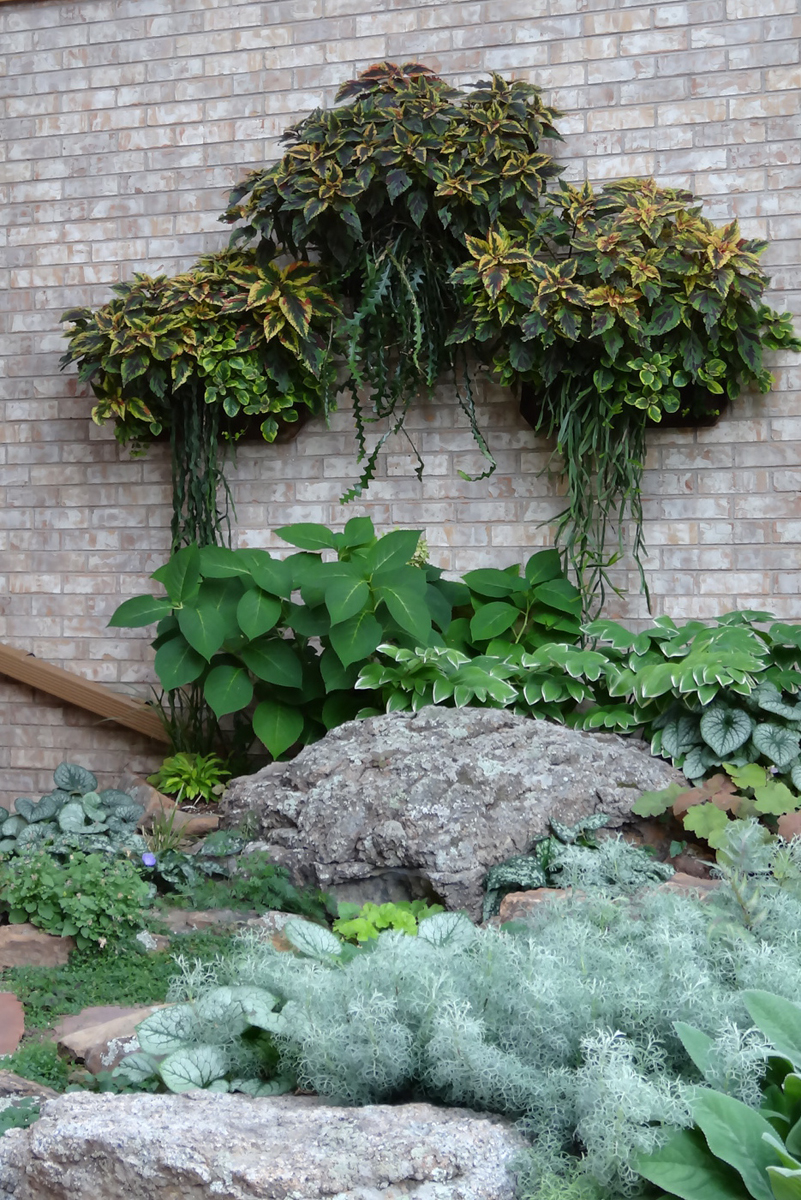 "Most of the containers I'm including today are from our sunny back patio and deck, but there are two photos from the front. Next to the shaded front stoop, there is a very boring brick wall. I had tried all sorts of things to bring interest, but nothing made that wall special until I discovered Woolley Pockets. They are easy to plant, made from recycled plastic and I think they make a statement. I typically use similar colors when planting both the Woolley's and the trio of containers on the nearby stoop. The overall effect tends to make a visual impact."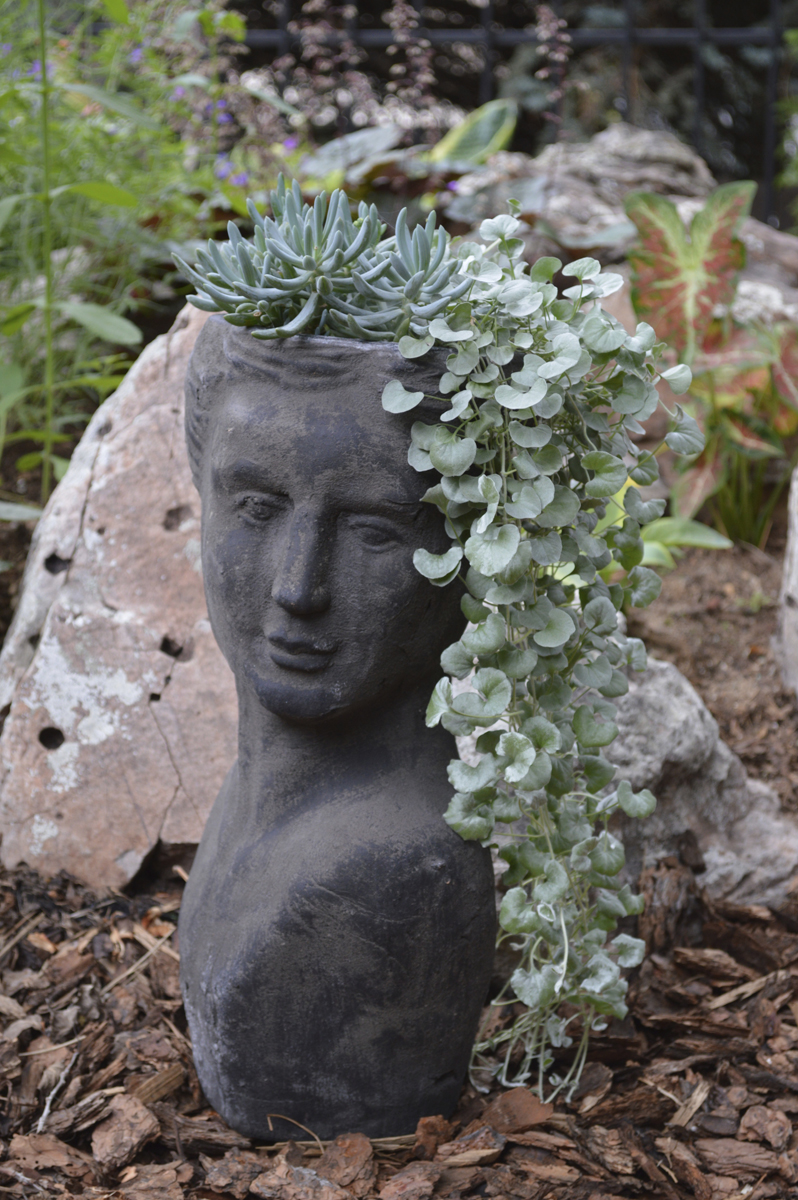 As stunning as always, Sheila. Thank you for sharing! And have a great weekend, everyone! Hint—-spend it taking pictures of your garden…..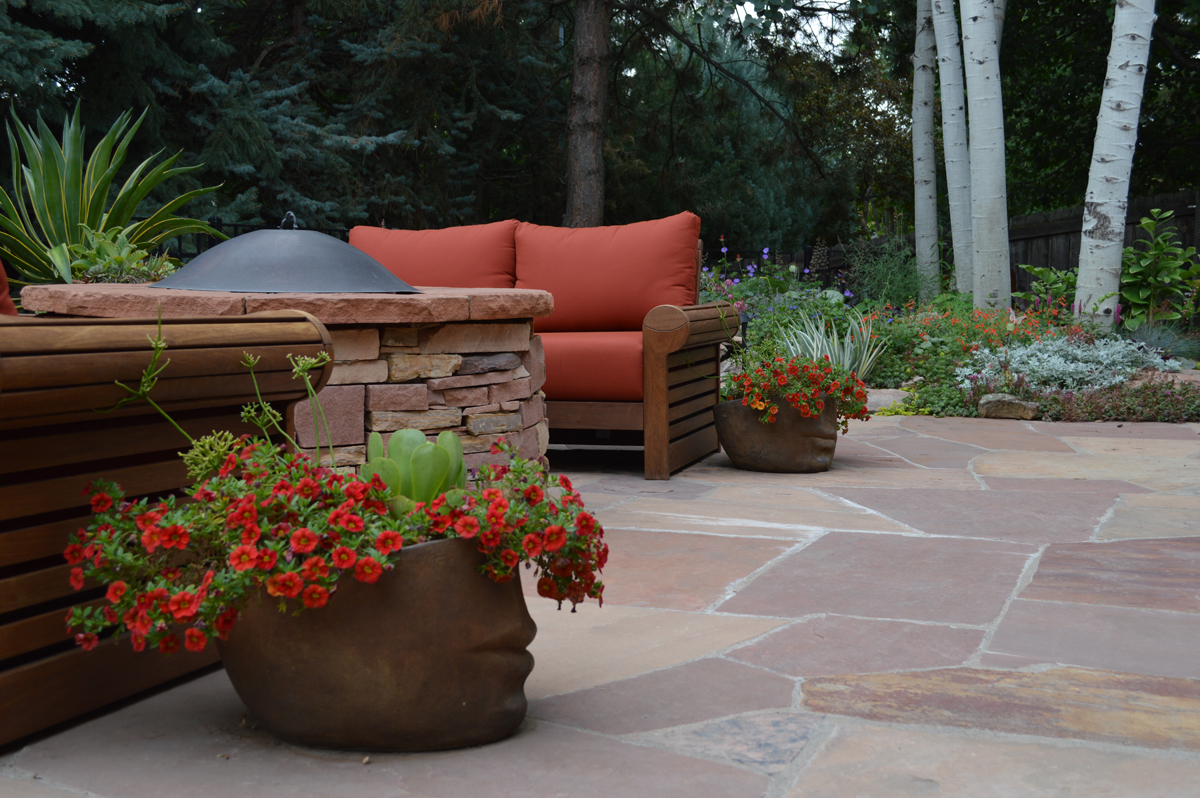 It's STILL prime time to take some photos in your garden! So get out there with your cameras and send some in! Email them to [email protected].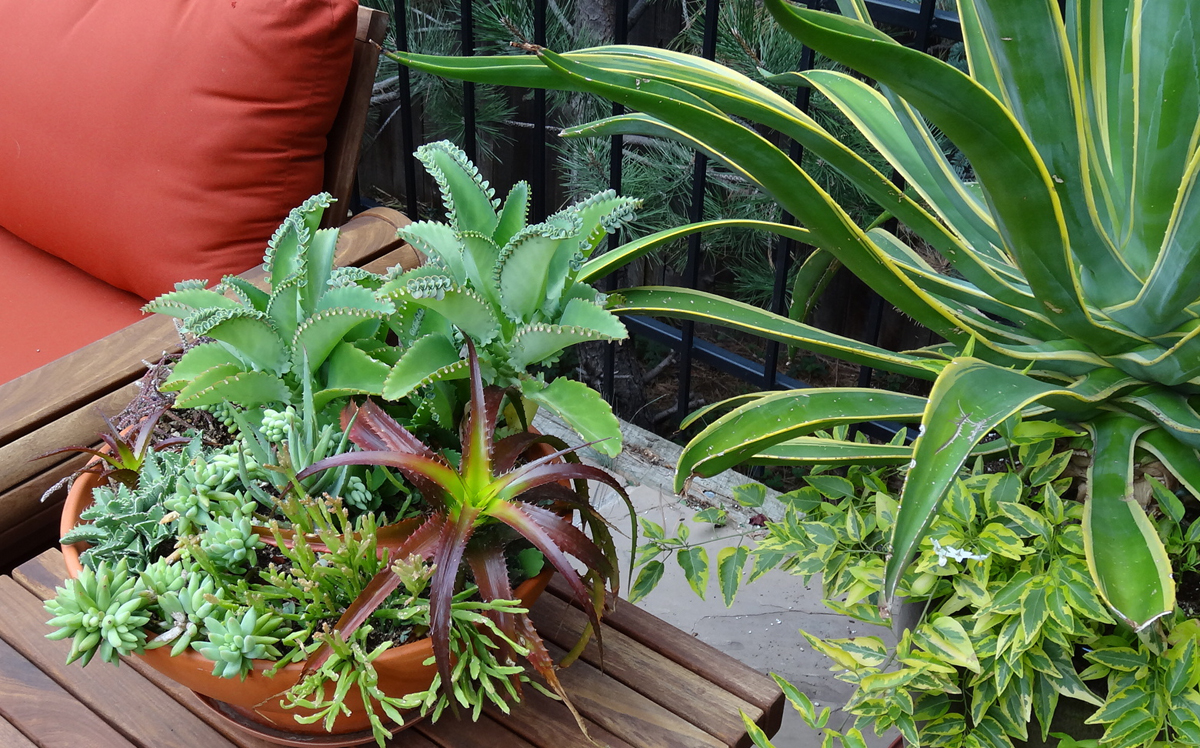 Want us to feature YOUR garden in the Garden Photo of the Day? CLICK HERE!
Want to see every post ever published? CLICK HERE!
Want to search the GPOD by STATE? CLICK HERE!
Check out the GPOD Pinterest page! CLICK HERE!