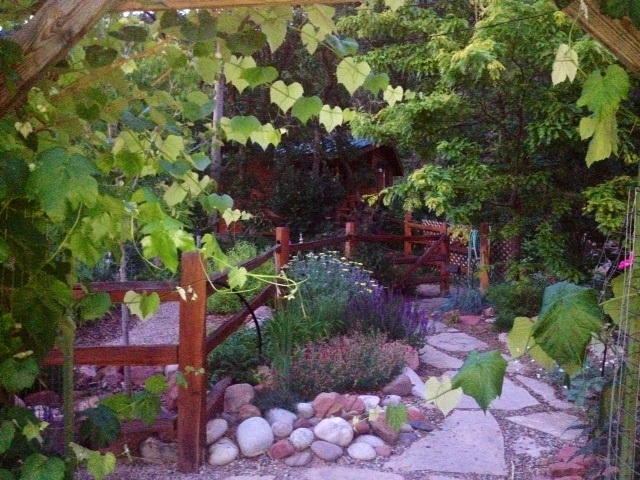 Remember when we visited Lori Fairbanks' garden in Glenwood Springs, Colorado, last fall? Refresh your memory HERE. Today she's back with more!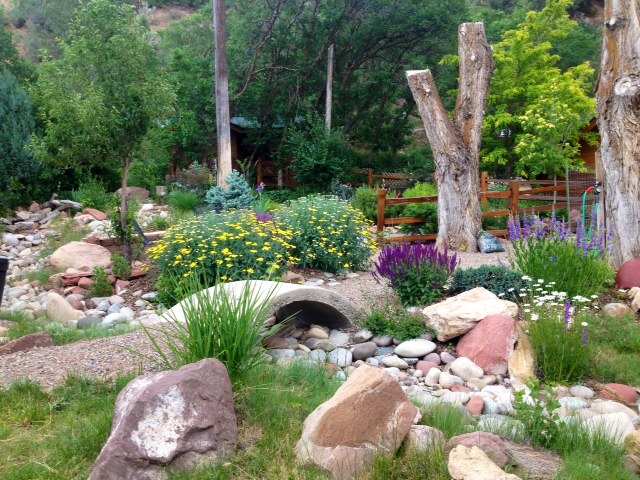 She says, "These are photos from June, which is such a nice time for my xeric gardens. My husband and I bought the lot next to our house in 2005, and he built me a garden shed at the top of the empty lot. It seemed a shame not to have a garden leading you to this really lovely shed, so I planted one!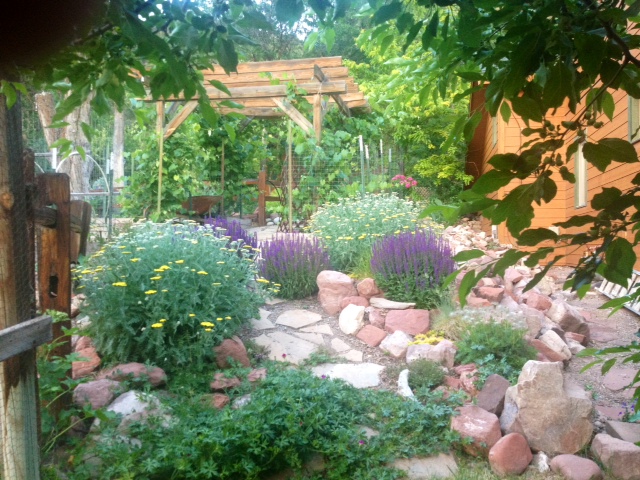 "I have no sprinkling system on this part of the property, and since this is dry Colorado, I decided to plant the bones of the garden with dwarf spruces and pines, but then surround them with non-thirsty plants. It has taken a few years for these gardens to mature, but they are worth the wait. We have a split rail fence meandering through this garden, so we have named it the "OK Corral."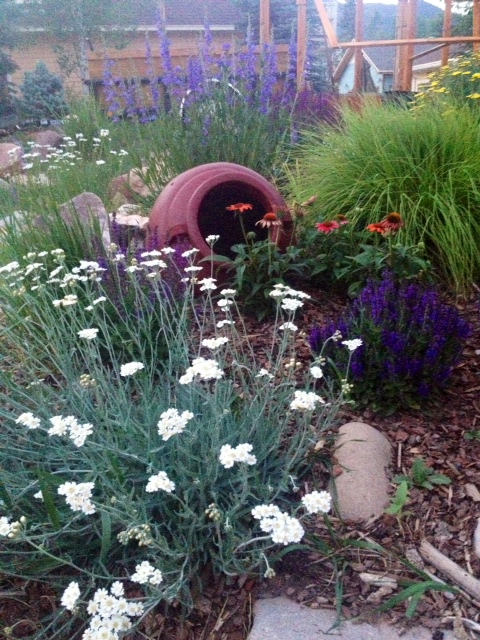 "I have also included some pics of a garden on the opposite side of our property, and this is definitely not a low water garden. This is where I grow most of my Japanese maples, in the understory of the natural Gambrel Oak forest that grows on the mountain behind our house. I am fascinated with Japanese maples, and even though they are kind of tough to grow in Colorado, I have found that if you water consistently and often, and site them with shade in the afternoon, you can grow them here. I wouldn't say they are vigorous growers here, but they are healthy. I grow some in pots (that go into my shed during the winter) and the more hardy ones I grow in the ground."
Beautiful, Lori!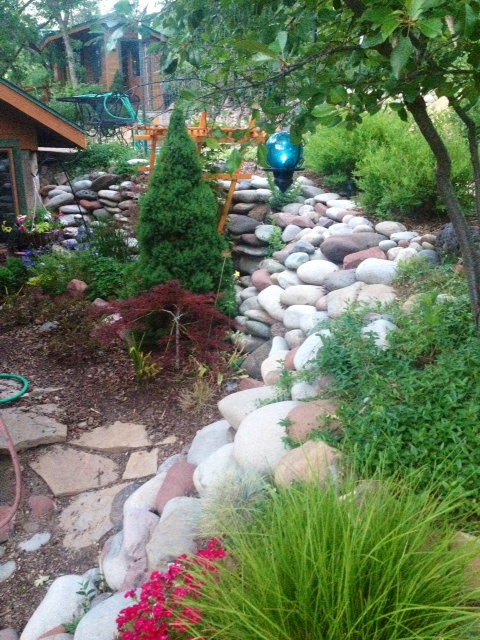 I, for one, LOVE revisiting your gardens here at the GPOD, but I also love seeing NEW gardens! This is prime time to take some photos in your garden. So get out there with your cameras and send some in! Email them to [email protected].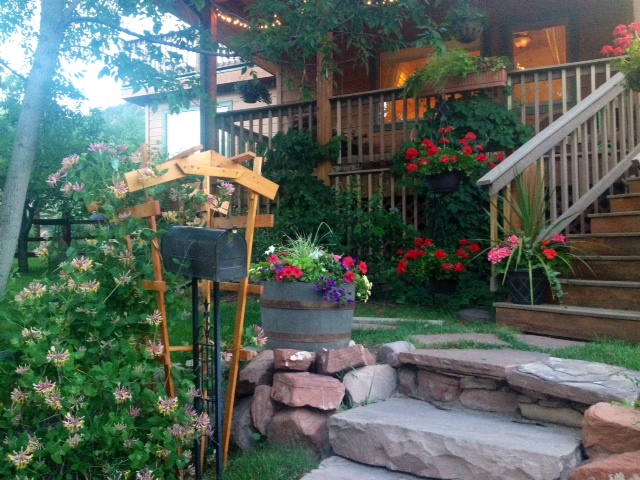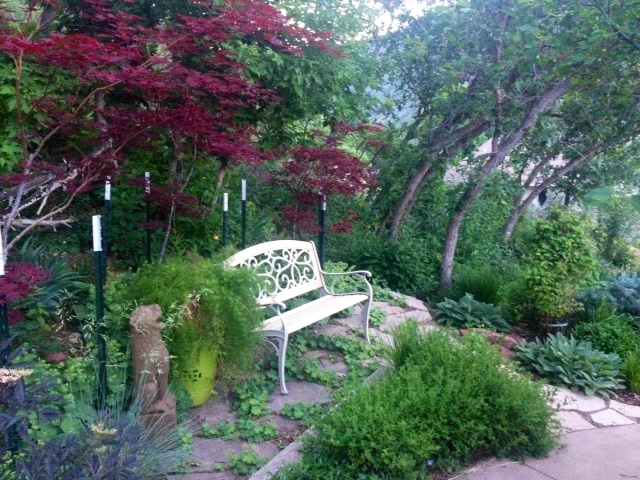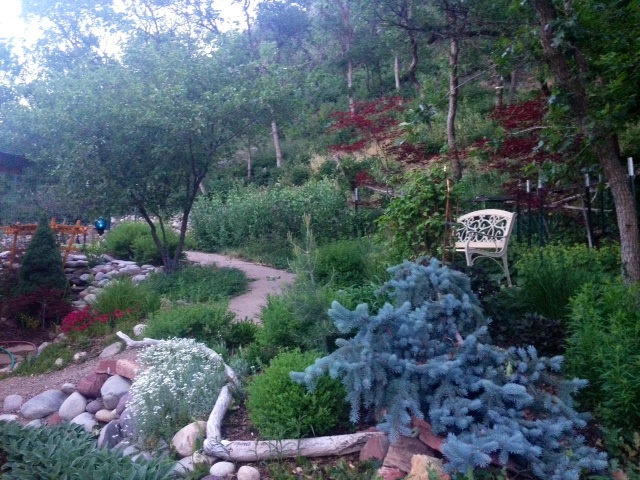 Want us to feature YOUR garden in the Garden Photo of the Day? CLICK HERE!
Want to see every post ever published? CLICK HERE!
Want to search the GPOD by STATE? CLICK HERE!
Check out the GPOD Pinterest page! CLICK HERE!