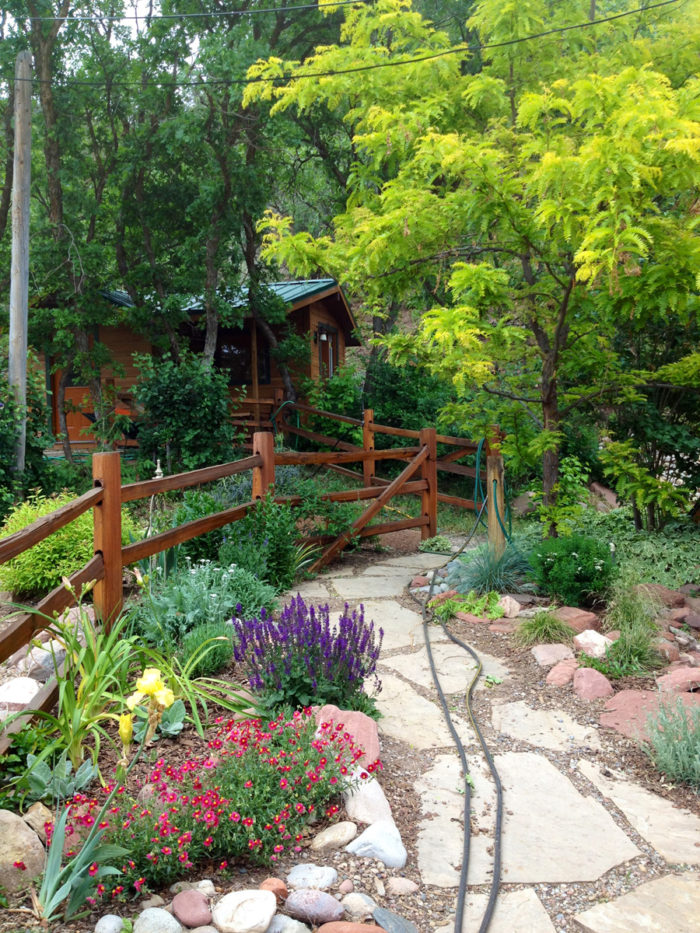 Today's photos are from Lori Fairbanks in Glenwood Springs, Colorado, in the Rocky Mountains. Lori says, "I garden at about 6000 feet in Glenwood Springs, Colorado.  Our little town was recently named the "Most Fun Town in America."  Our property is at the foot of the trail that leads to Doc Holiday's grave in the Pioneer Cemetery on the mountain above our home, which is a popular tourist hike.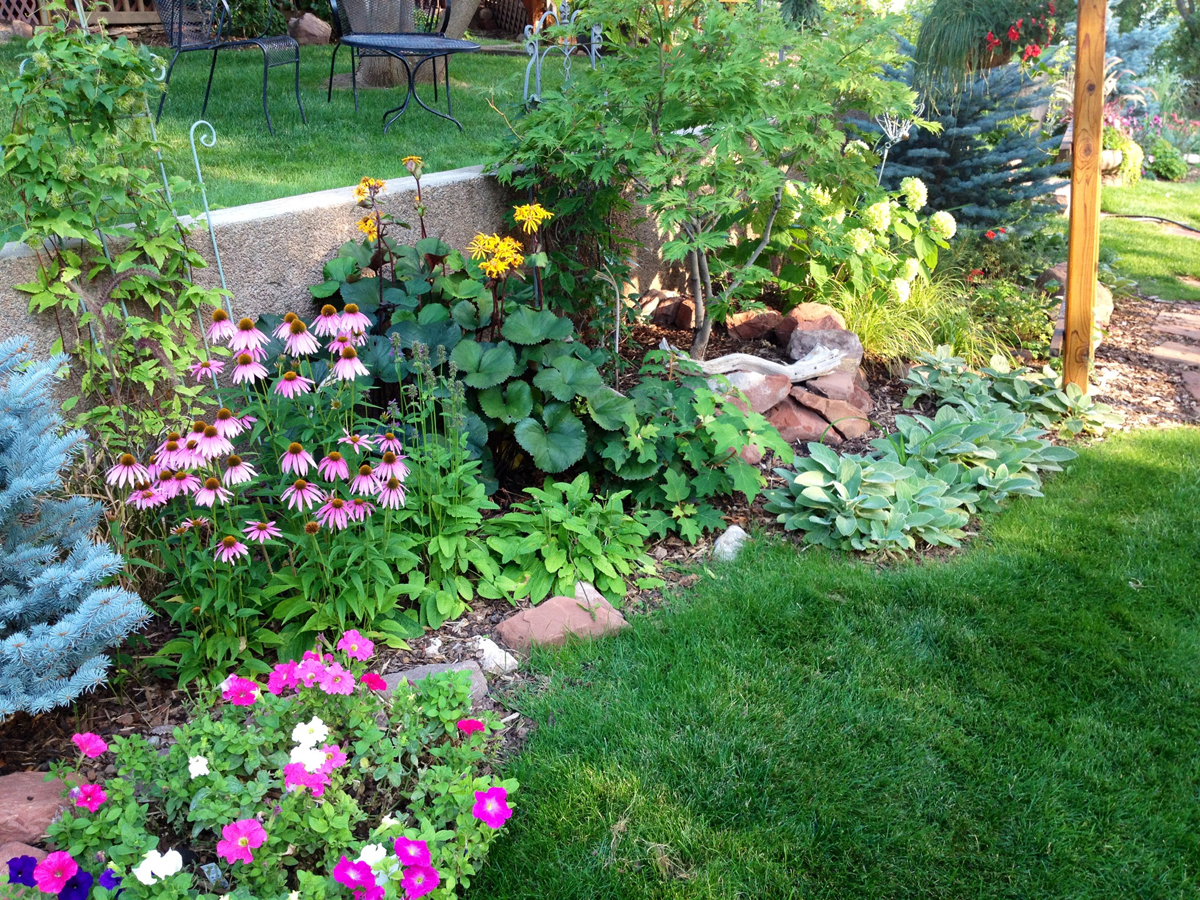 "I am a Master Gardener who longs for the day I can retire from my day job and garden full time. My husband and I maintain flower and vegetable gardens on our property of just over an acre. I started re-vamping my husband's meager gardens when we married about 13 years ago, and things have evolved steadily since then. My husband is the hard-scaper, and I am the gardener!"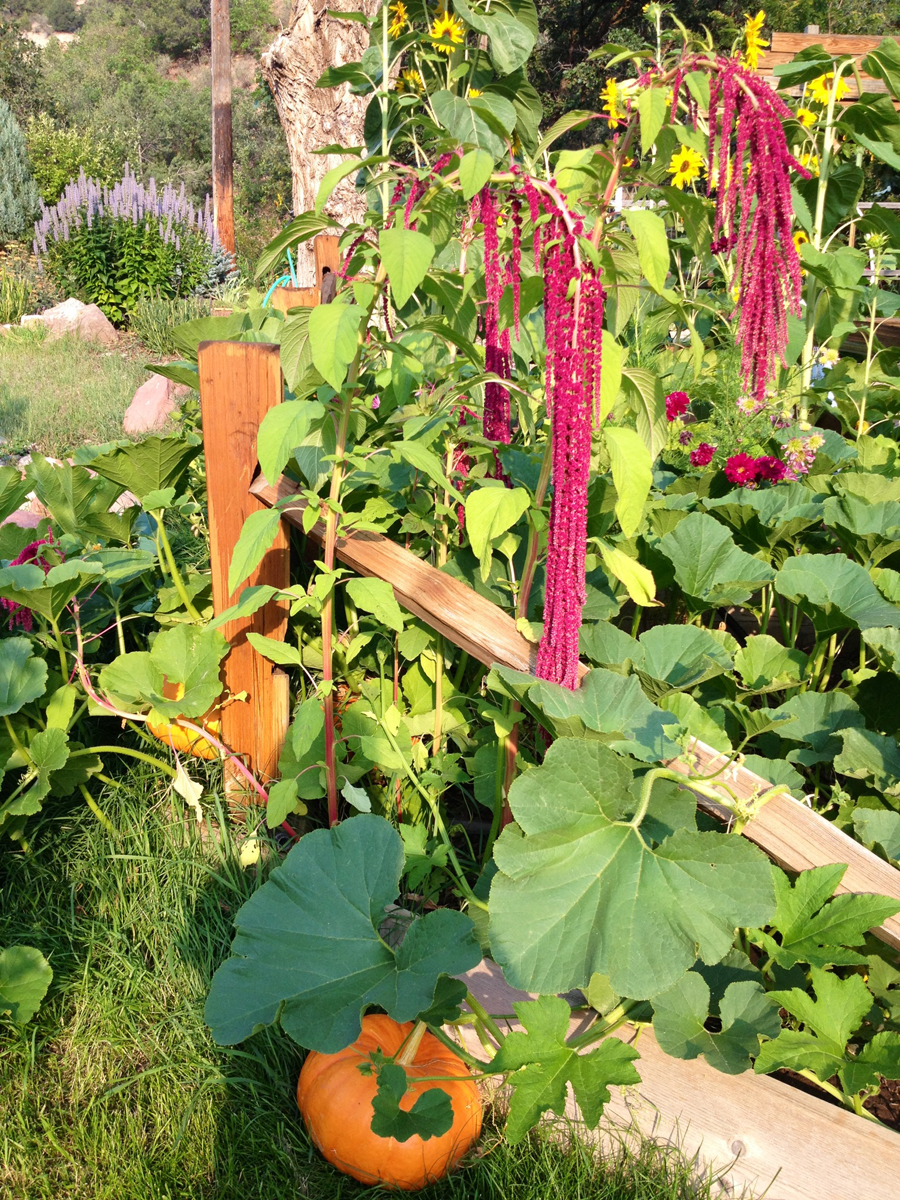 Yet another garden that evokes it's geographical location. I love it, Lori! I don't think I've ever seen a rose grown so successfully in a container before. Thanks so much for sharing.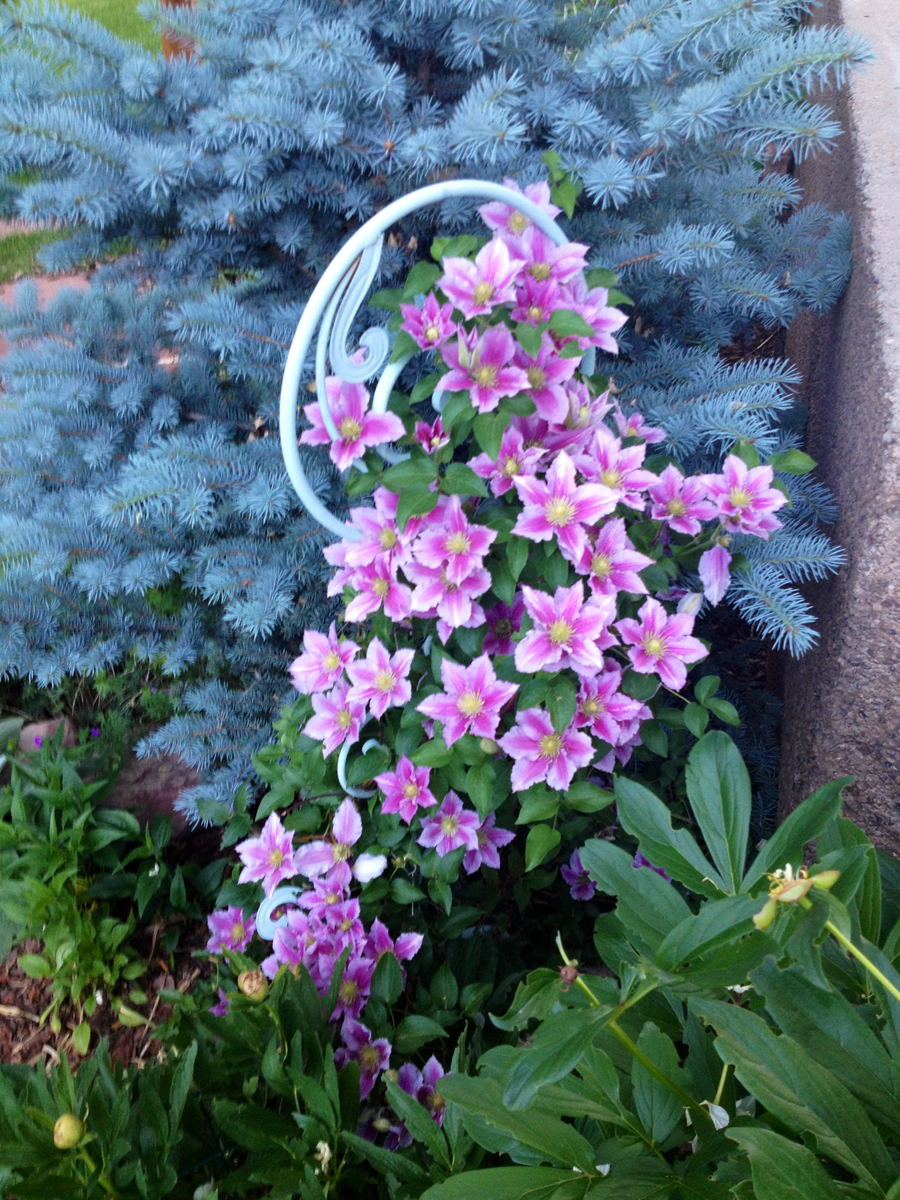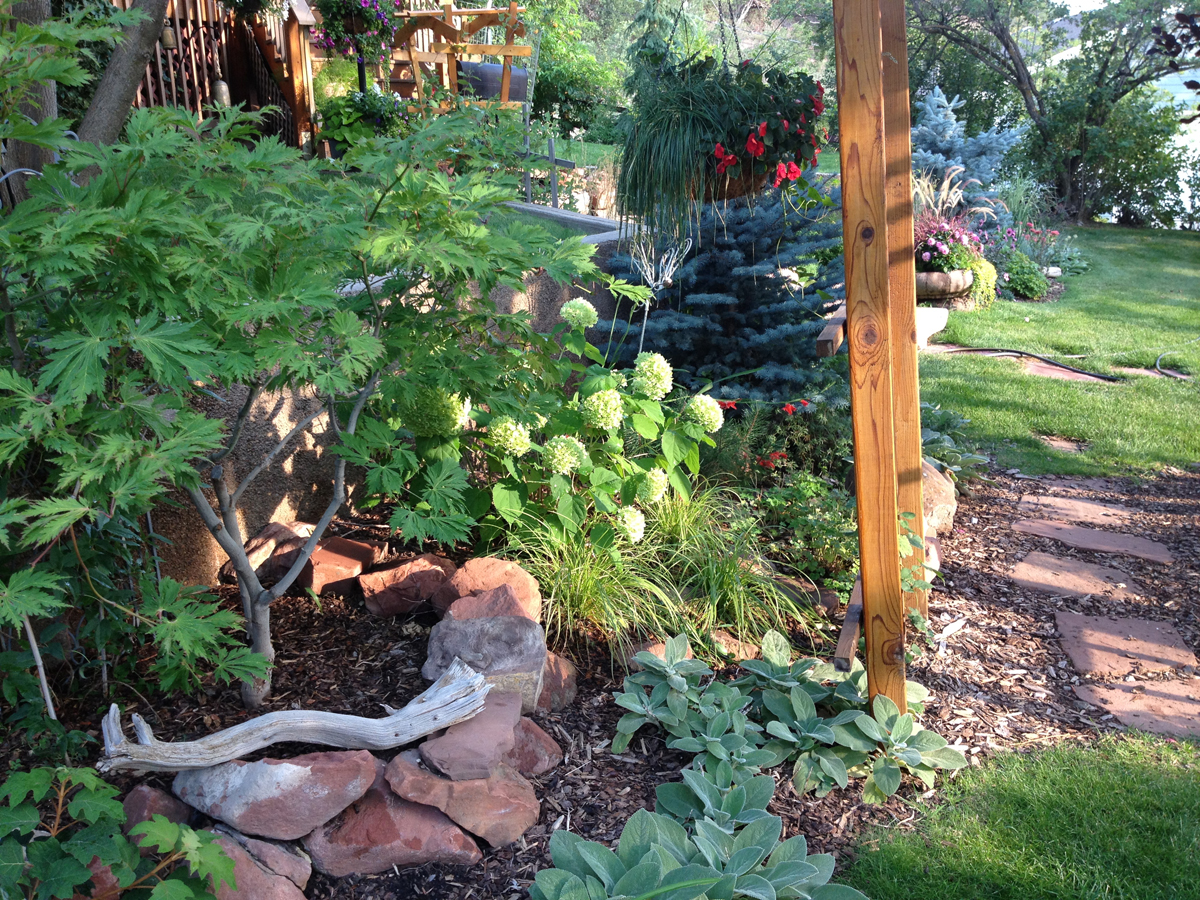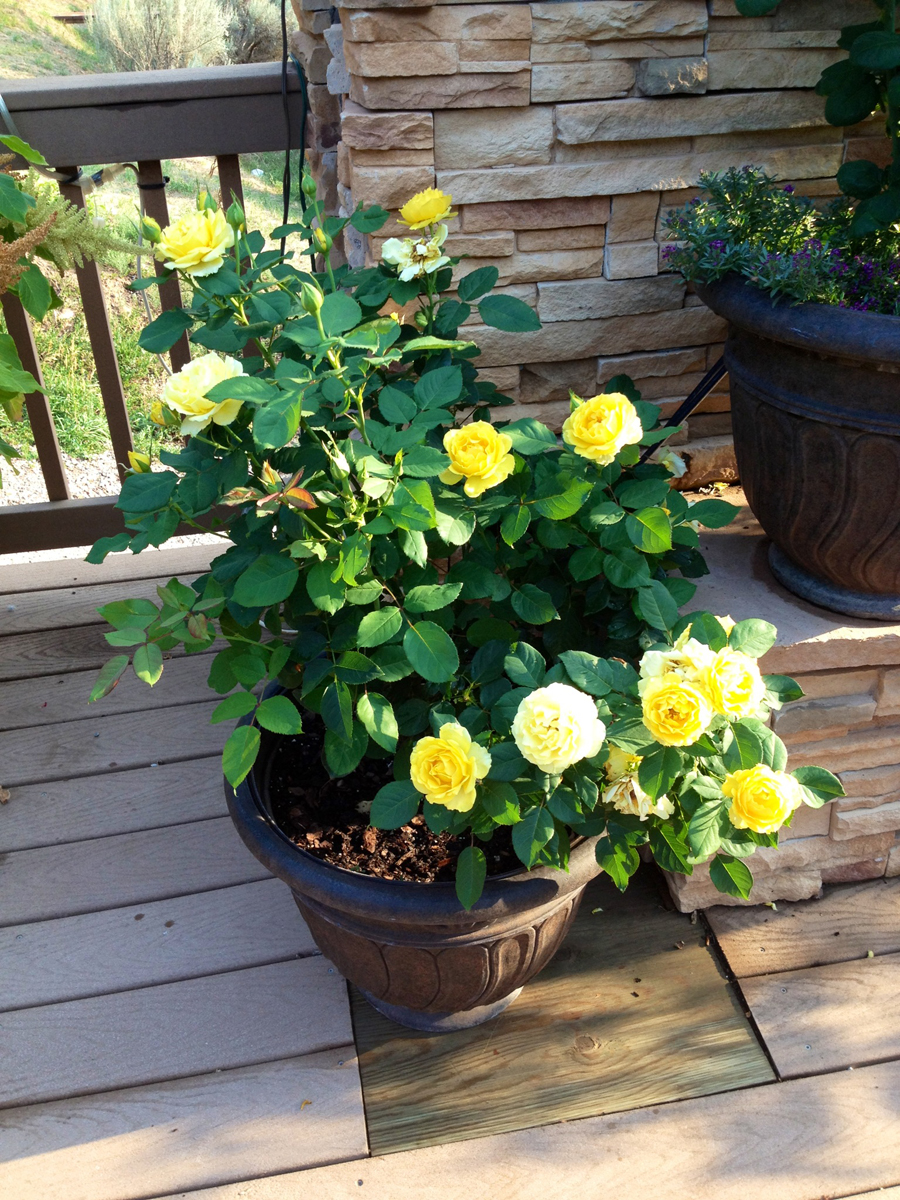 Want us to feature YOUR garden in the Garden Photo of the Day? CLICK HERE!
Want to see every post ever published? CLICK HERE!
Want to search the GPOD by STATE? CLICK HERE!

**Check out the GPOD Pinterest page, where you can browse all the post in categories…fun! CLICK HERE!**