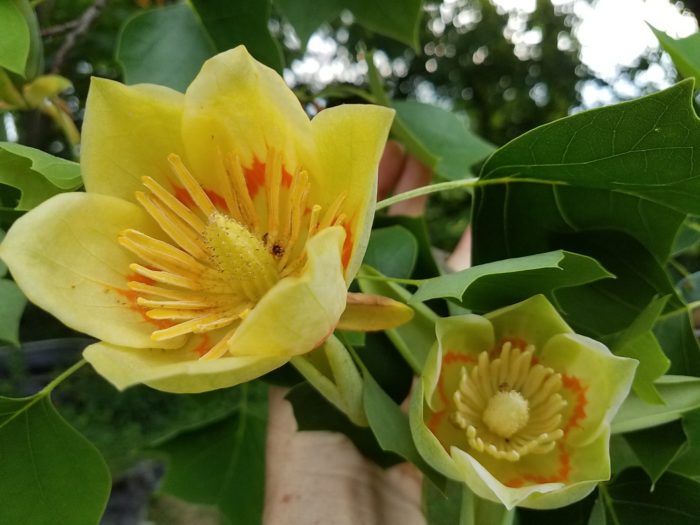 Carolyn Hirning, in central Ohio, sent in these photos to remind us all of warmer, more flowery times in the garden.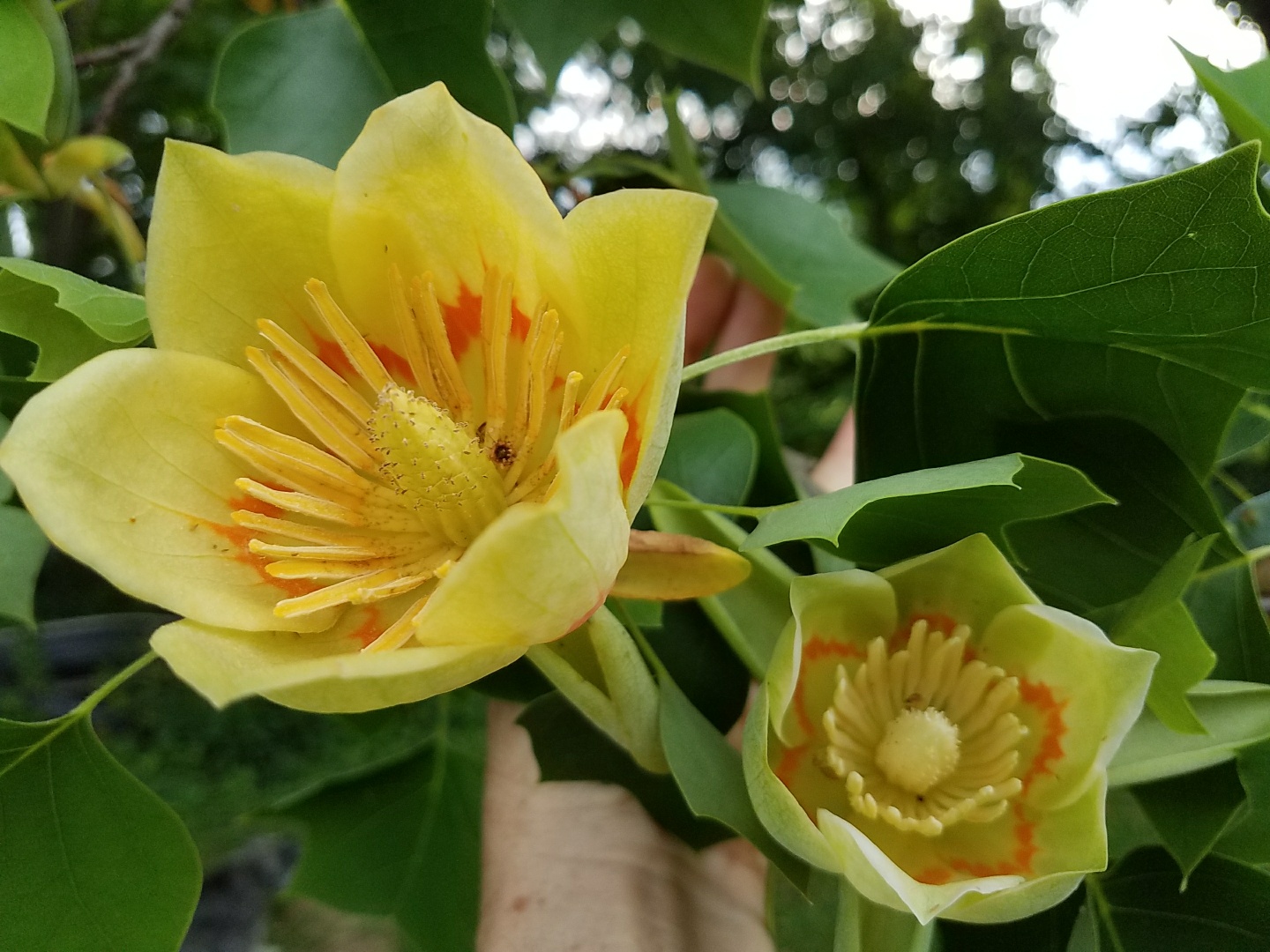 This photo shows where the tulip tree (Liriodendron tulipifera, Zones 4–9) got its name! The big flowers are incredibly beautiful but rarely seen. This native tree is common over most of eastern North America, but because it grows 60 to 90 feet tall, and typically produces flowers on the upper branches, getting a chance to see these flowers up close is a rare treat.
A bumblebee comes in to sip some nectar from a bee balm (Monarda didyma, Zones 4–9).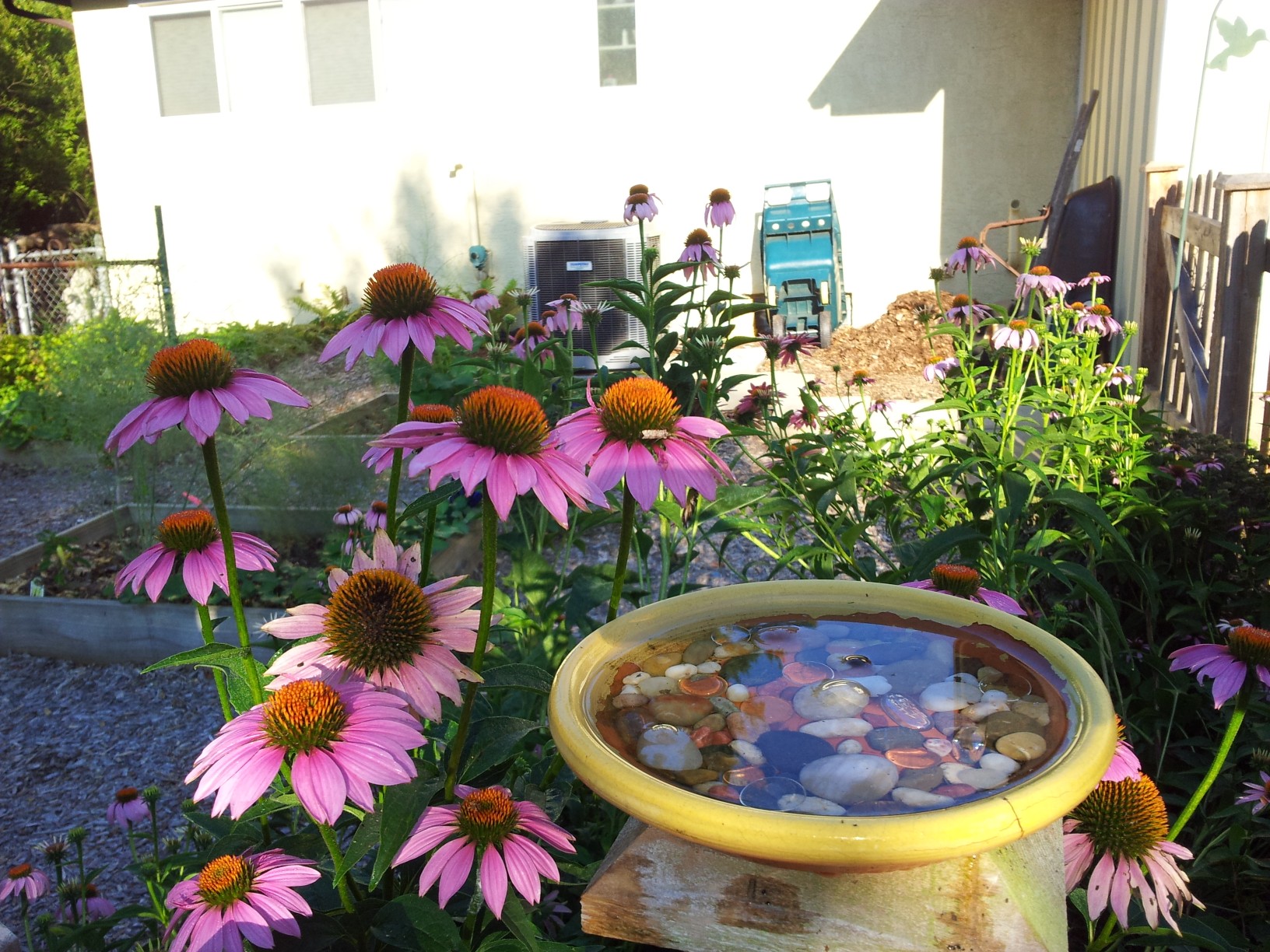 Purple coneflowers (Echinacea purpurea, Zones 3–8) blooming around a birdbath. Coneflowers in bloom are favorites of many pollinators, and once the blooms have faded, the seeds are a favorite snack of birds. They are plants that work for everyone—human and otherwise—in the garden.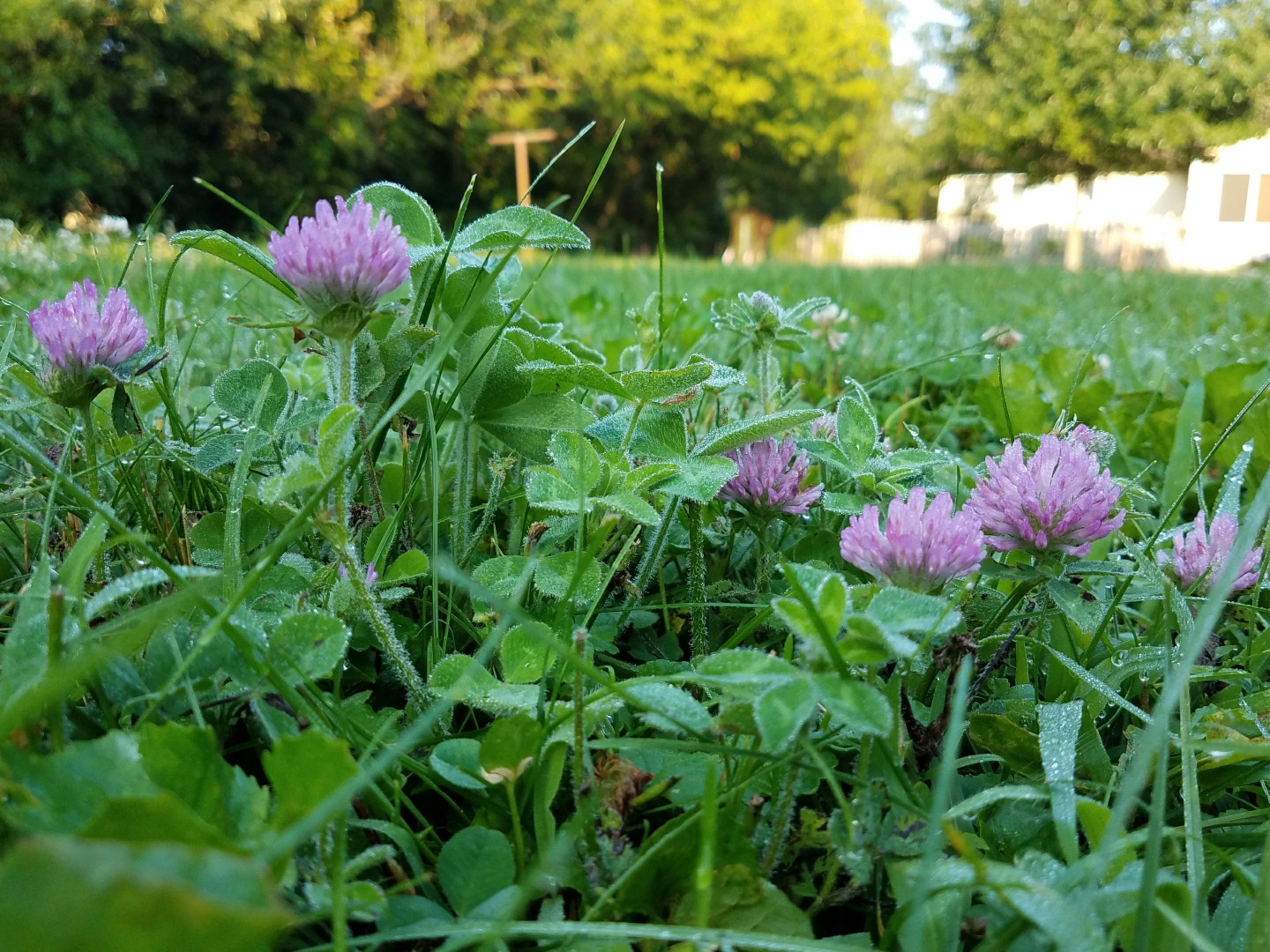 Just because a plant sometimes gets labeled a "weed" doesn't mean the flowers aren't beautiful! This red clover (Trifolium pratense, Zones 3–8) has pretty flowers, and it fixes nitrogen from the air, helping to add fertility to the soil and the lawn grass around it to thrive.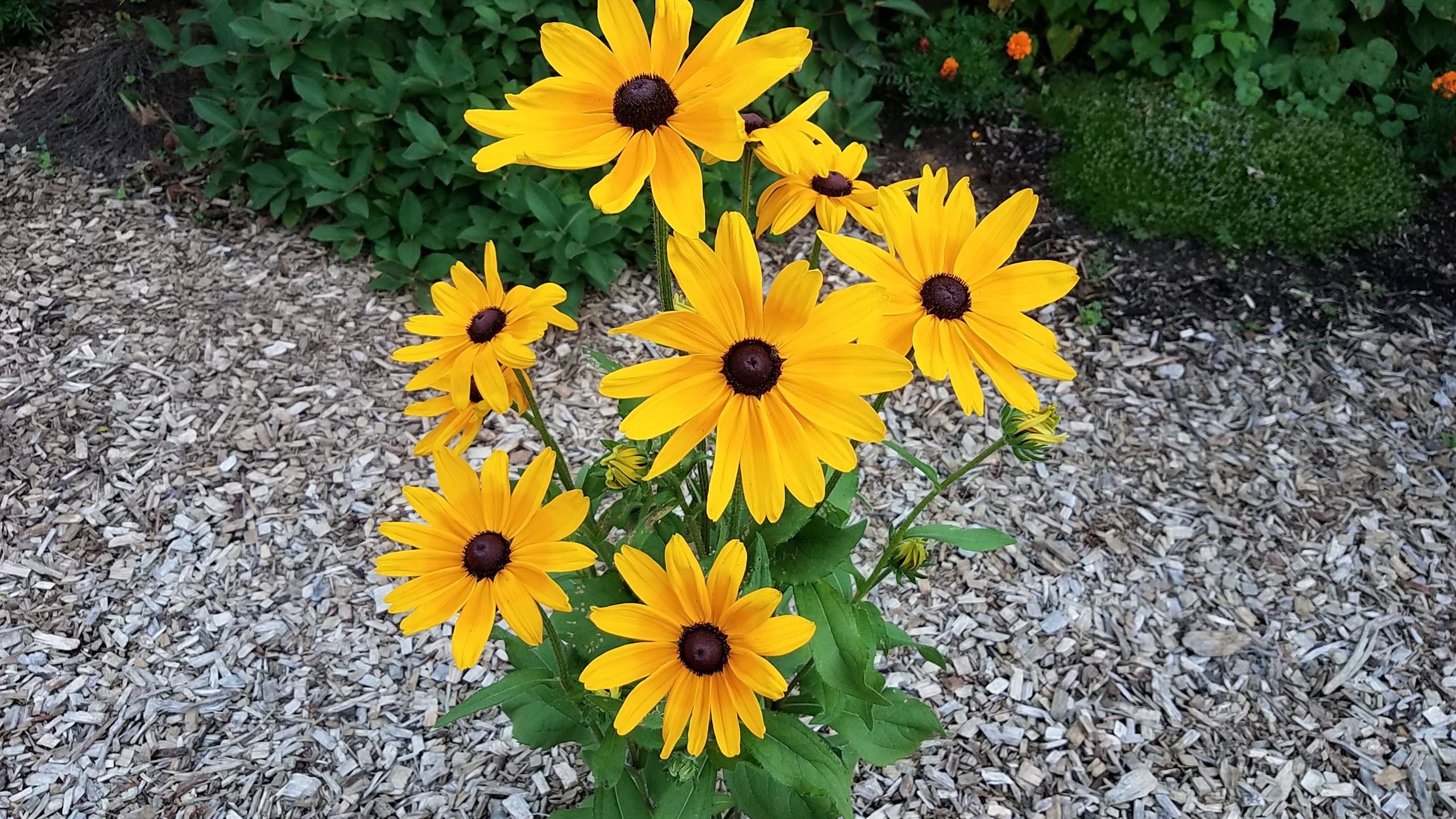 Black-eyed Susan (Rudbeckia hirta, Zones 3–7) has to have some of the cheeriest flowers in the world. This species tends to be short-lived, often performing more like an annual than a perennial, and it blooms like one too.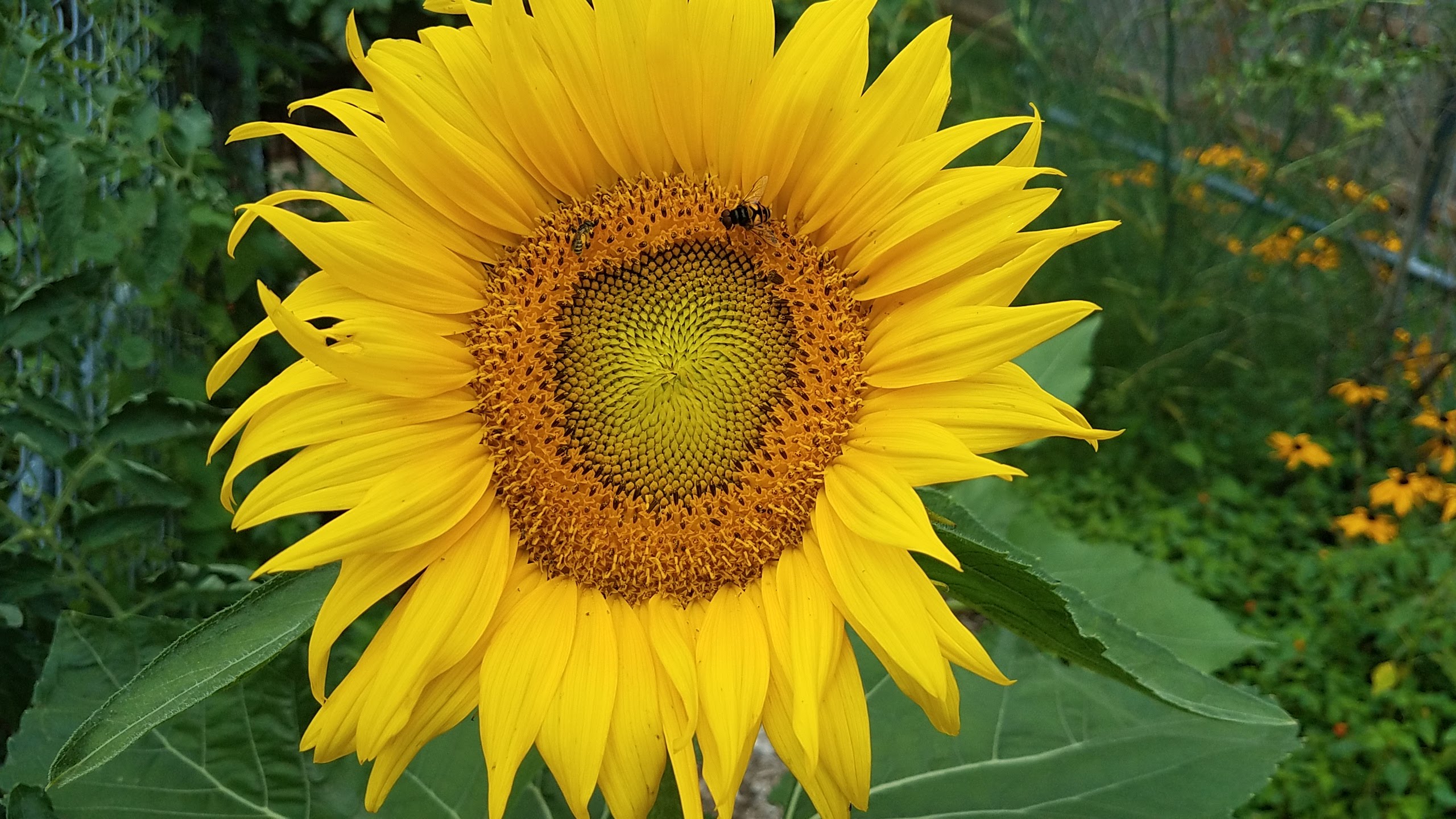 A huge sunflower (Helianthus annuus, annual) in bloom. As usual, I spy at least two pollinators visiting the flower! Sunflowers are favorites of a wide range of beneficial insects, and of course they turn into enormous bird feeders once the seeds develop.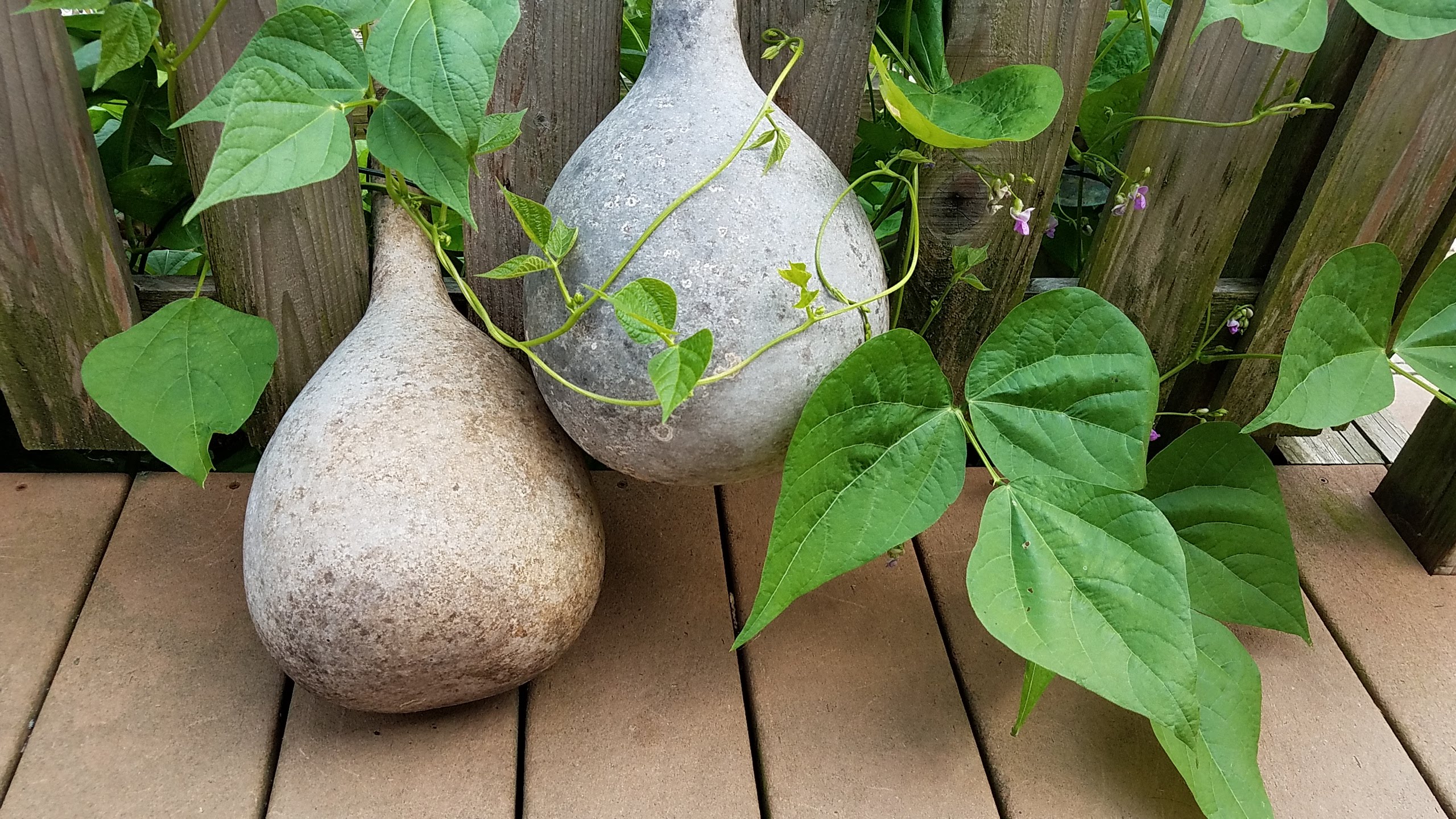 The fruit of birdhouse gourds (Lagernaria siceraria, annual) are useful for making into all sorts of crafts and tools, or just enjoying as they are.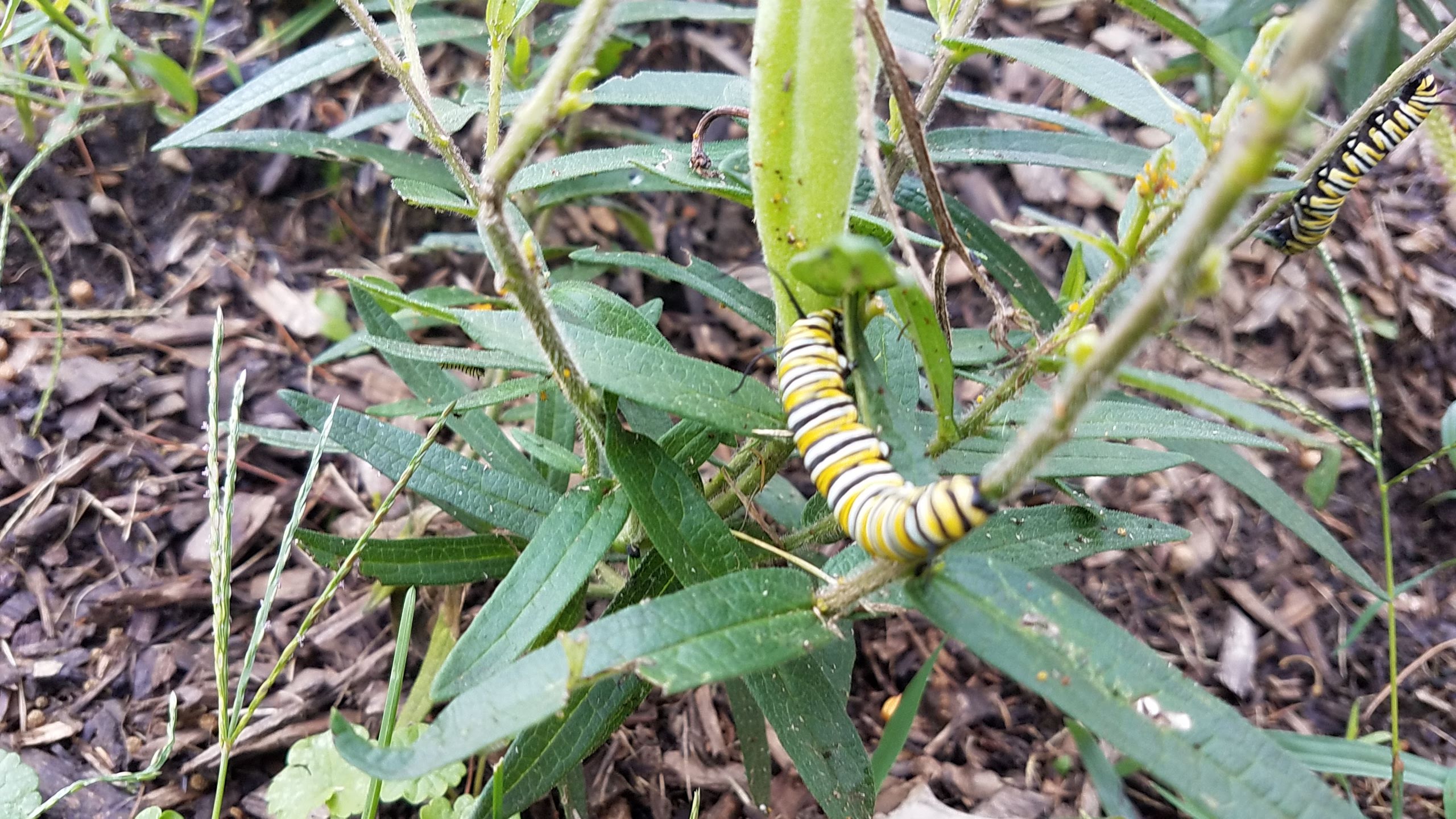 Monarch butterfly caterpillars chowing down on some milkweed (Asclepias).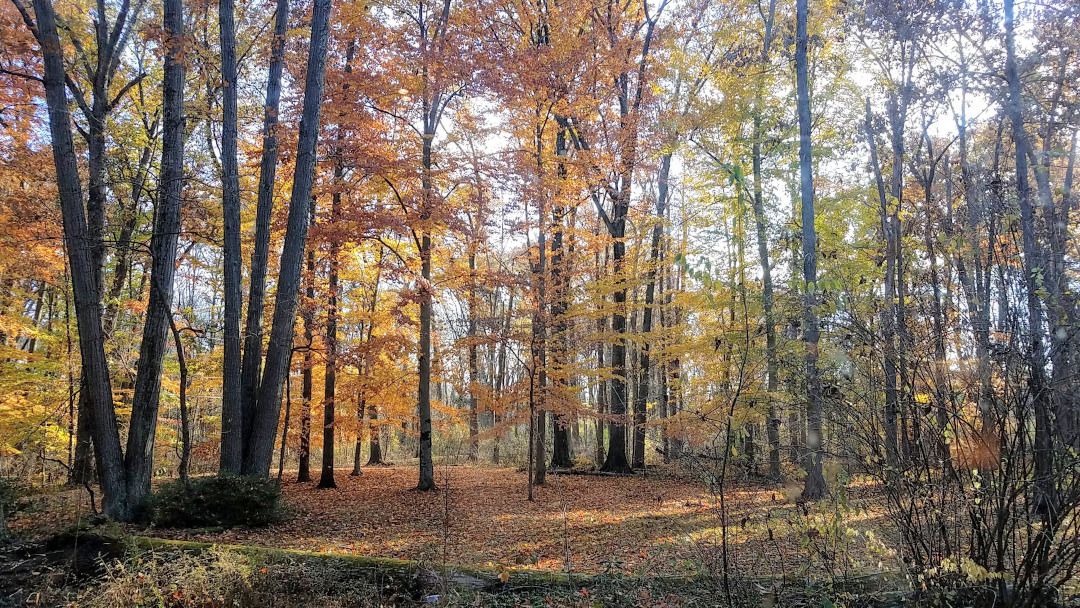 This stand of trees in autumn seems like forever ago while we're busy impatiently waiting for spring!
Have a garden you'd like to share?
Have photos to share? We'd love to see your garden, a particular collection of plants you love, or a wonderful garden you had the chance to visit!
To submit, send 5-10 photos to [email protected] along with some information about the plants in the pictures and where you took the photos. We'd love to hear where you are located, how long you've been gardening, successes you are proud of, failures you learned from, hopes for the future, favorite plants, or funny stories from your garden.
If you want to send photos in separate emails to the GPOD email box that is just fine.
Have a mobile phone? Tag your photos on Facebook, Instagram or Twitter with #FineGardening!
You don't have to be a professional garden photographer – check out our garden photography tips!
Do you receive the GPOD by email yet? Sign up here.