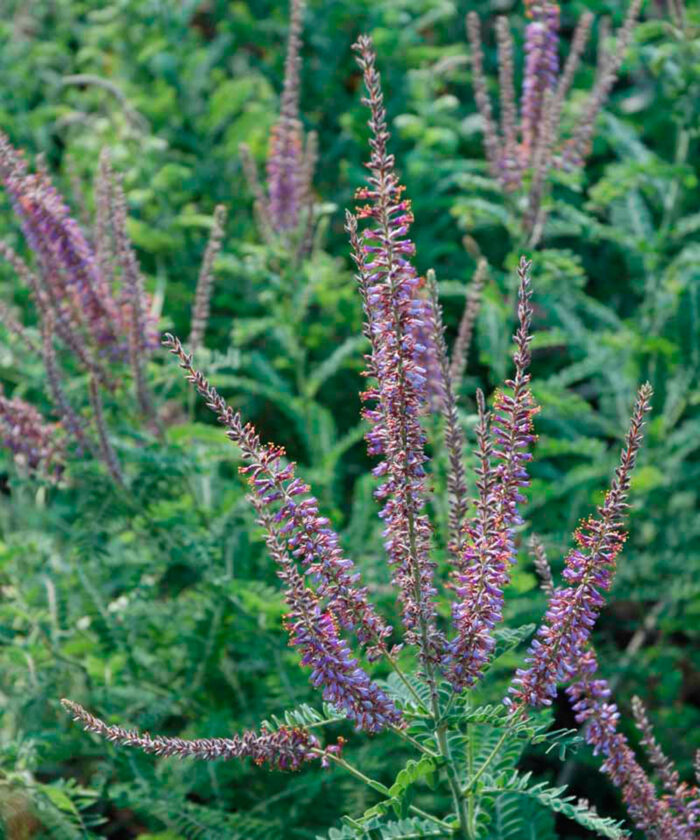 There are many plants that grow in the rest of the United States that we probably will never be able to grow in the Northern Plains. However, there are a few that are just shy of hardy. For these plants, I'll share some very attractive alternatives capable of filling those niches left behind in our landscape.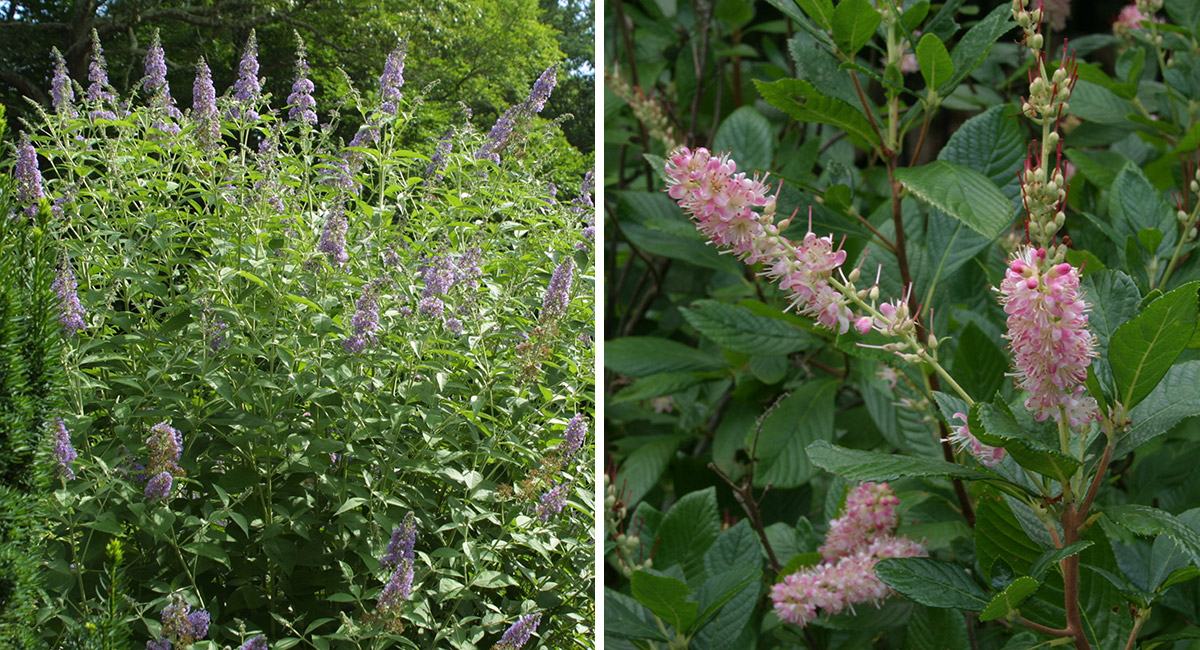 Butterfly bush vs. summersweet and lead plant
Butterfly bush (Buddleia spp. and cvs., Zones 5–9) is one of those plants that is more like an annual than a shrub for us in the Northern Plains. If you are lucky or have the time to protect it each winter, it may perform as a dieback perennial for a few years. The flower power of butterfly bush is hard to beat, but there are some hardier shrubs to consider that provide a similar effect in the landscape. Summersweet (Clethra alnifolia, Zones 3–9) provides highly fragrant bottlebrush spikes covered in white to pink flowers in mid to late summer that are very attractive to bees, butterflies, and other pollinators. It should be planted in a consistently moist location with sandy soil, such as a rain garden, but it's tolerant of clay soil and partial shade as well. At maturity, it can reach 3 to 8 feet tall and 4 to 6 feet wide. Another alternative to a butterfly bush is a Northern Plains native, lead plant (Amorpha canescens, Zones 2–9). This drought-tolerant shrub typically reaches 2 to 3 feet tall and wide and sports 4- to 8-inch-long spikes of purple flowers in early summer that beckon pollinators to visit in droves.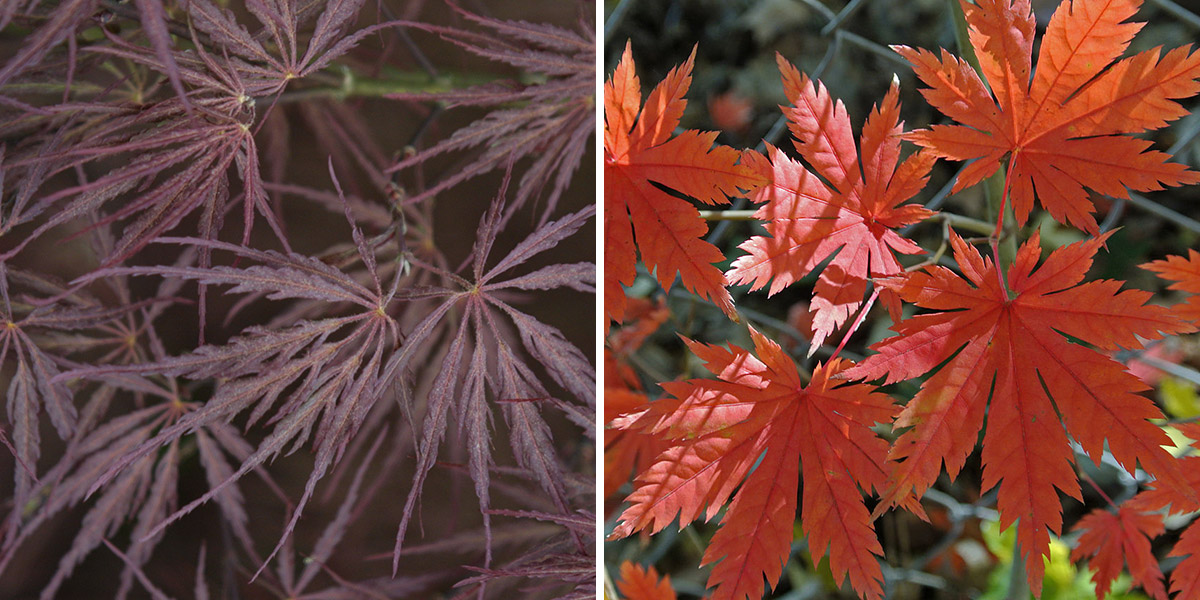 Japanese maple vs. Korean maple
Japanese maple (Acer palmatum, Zones 5–9) offers year-round interest with picturesque forms, vibrant colors, and deeply cut leaves in tender gardens. Japanese maples are often grown in containers in the Northern Plains, where they can be brought inside to escape the brunt of winter. A cold-hardy alternative to Japanese maple is Korean maple (A. pseudosieboldianum, Zones 4–8). Still relatively new to the Northern Plains, Korean maple and its cultivars offer a similar form, leaf shape, and color, but in a hardier package. It prefers well- drained but moist soil where it can reach a height and spread of 15 to 25 feet. A hardy hybrid of these two maple species exists in the form of Northern Glow® maple (A. pseudosieboldianum × palmatum 'Hasselkus', Zones 4–8), which offers the deeply cut foliage of Japanese maple on a hardier tree.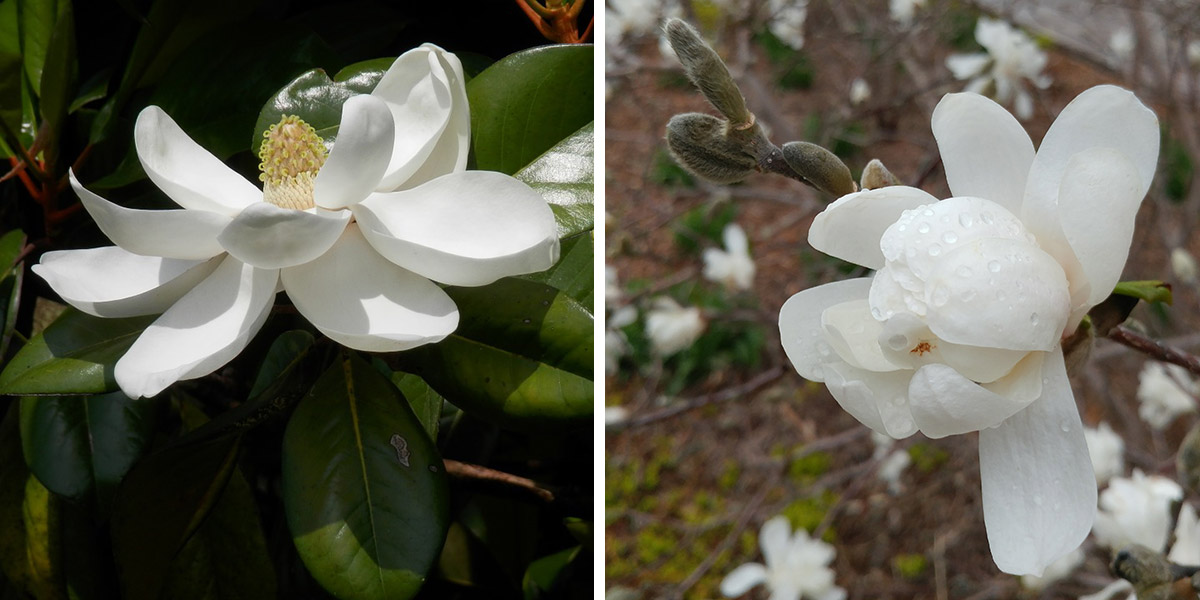 Southern magnolia vs. Star magnolia
Southern magnolia (Magnolia grandiflora, Zones 6–10) is prized for its distinctive evergreen foliage and its beautiful blooms of varying color and form. While we may not be able to offer much in the form of evergreen magnolia foliage in the Northern Plains, cold-hardy star magnolias (M. stellata, Zones 4–8) and its hybrids also offer large, fragrant flowers in early spring. 'Royal Star' magnolia (M. kobus var. stellata 'Royal Star', Zones 4–8), 'Ann' magnolia (Magnolia 'Ann', Zones 4-7), and 'Centennial Blush' magnolia (M. stellata 'Centennial Blush', Zones 4–9) are some of my favorite varieties for our region.
These are just a few of the plants we can use to bring the feeling of southern climates to our Northern Plains region.
—Chris Schlenker is the horticulture and grounds manager at McCrory Gardens of South Dakota State University in Brookings, South Dakota.