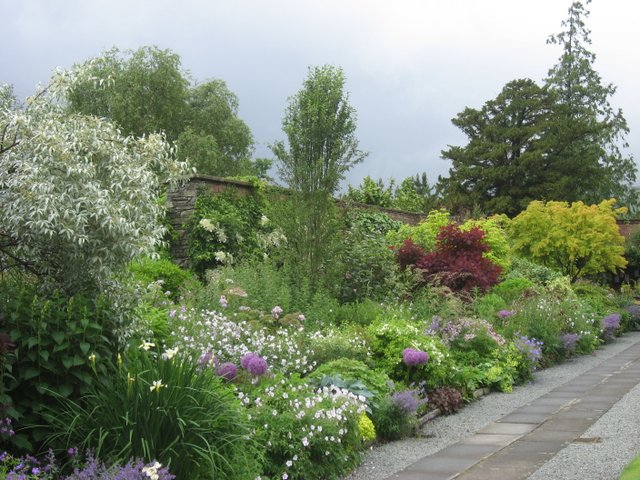 Today's photos are from Sally Barker down in Maryland. We've visited Sally's garden a few times, but today she's taking us abroad.
She says, "These are photos we took last Summer at Holehird Gardens near Windermere in the Lake District of England. This is a true hidden gem tended by volunteers of the Lakeland Horticulture Society for 40 years.
"Holehird contains the National Collections of Astilbe and Polystichum hardy ferns as well as a huge collection of hydrangeas. As lovely as any gardens we have visited in England, these are open free to the public and shouldn't be missed by anyone visiting this area!"
Wow. That place is gorgeous, Sally! One day…. Thanks so much for sharing this trip with us!
****Hey all, I'm not getting many submissions these days! I'll be eternally grateful if you dig some up and tell us your garden story…. Email me at [email protected] Thanks! ****
Want us to feature YOUR garden in the Garden Photo of the Day? CLICK HERE!
Want to see every post ever published? CLICK HERE!
Want to search the GPOD by STATE? CLICK HERE!
Check out the GPOD Pinterest page! CLICK HERE!