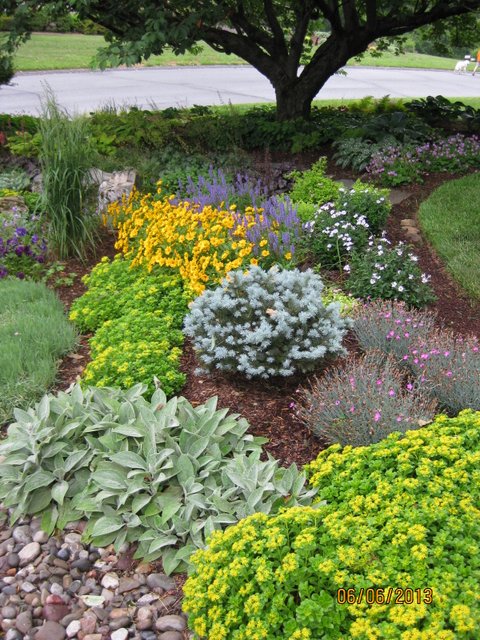 We've visited Sally Barker's garden in Baltimore a few times but we've only ever see the back yard. Today we get to see a new project in the front yard!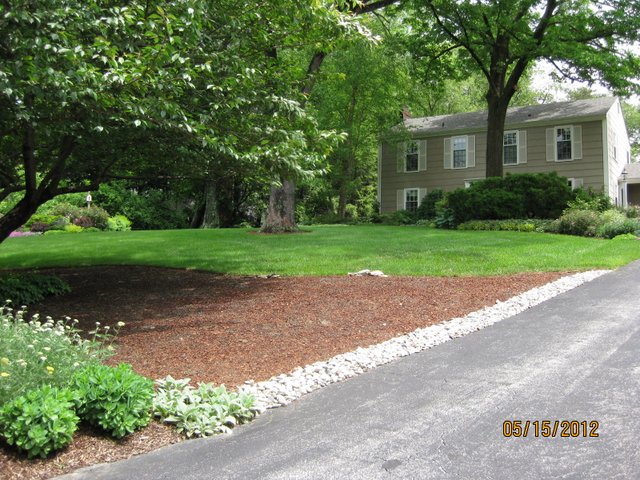 Sally says, "In the spring of 2012 I decided to create a new front garden bed (self-punishment?). More challenging than I originally thought it would be, this garden lies mostly under the canopy of a kwanzan cherry tree in 2/3 shade and 1/3 sun. Thank goodness for great and reliable plants, including dianthus, lambs' ears, sedum, heuchera, salvia, epimedium, hosta, pulmonaria, and hardy geranium. I added enough leaf compost to enrich the soil while respecting the tree roots.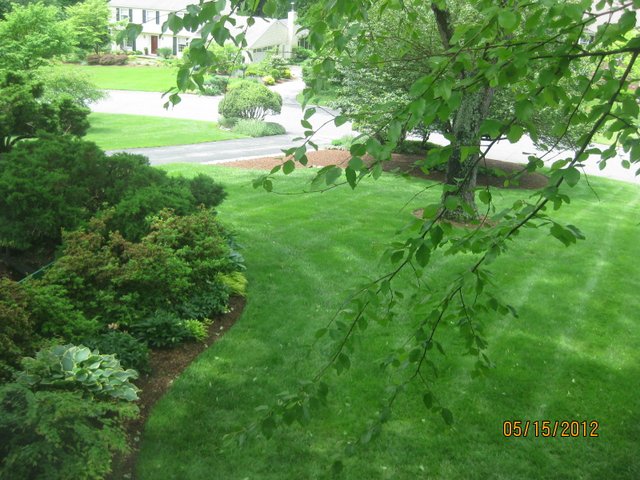 "In order to bring some order to this large space I began by laying out a path and adding some boulders (This part done by a landscaper!) Then I worked around the shade and sun requirements using groups of plants–frankly more easily said than done! I also included a photo looking across the street to my neighbors' new garden, which I was delighted to design because we get to enjoy the continuity with our own plantings. Hope you enjoy the photos!"
Beautiful, Sally! I'm thinking you can do no garden wrong… Smart of your neighbors to sign you on!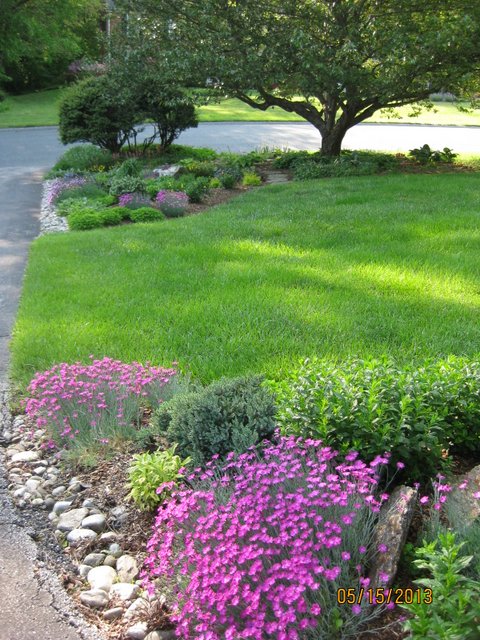 This is prime time to take some photos in your garden. So get out there with your cameras and send some in! Email them to [email protected].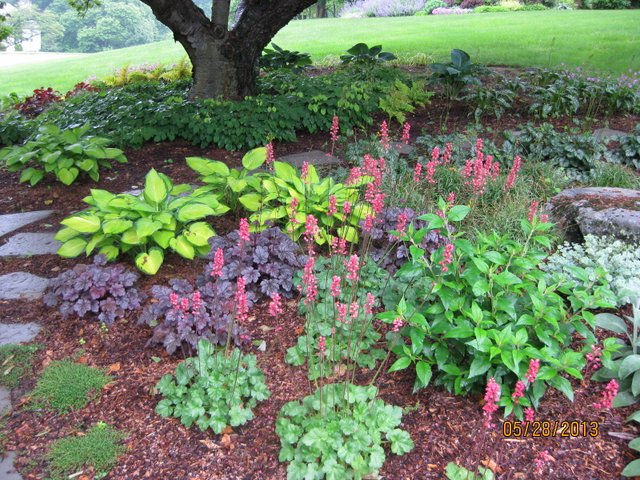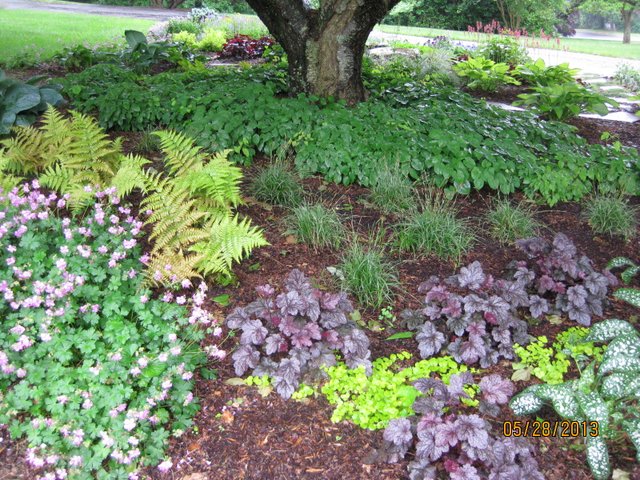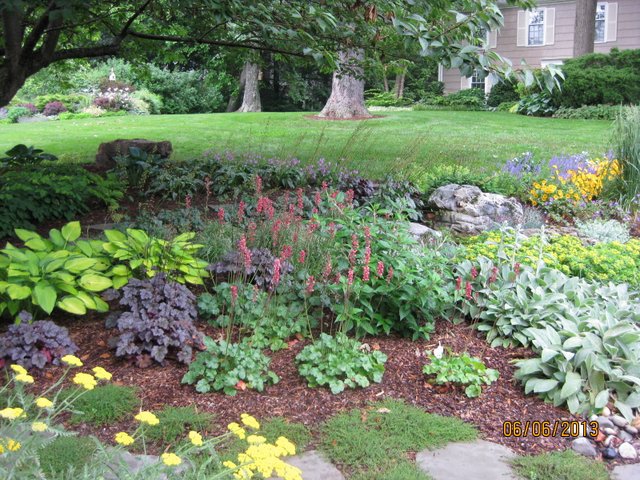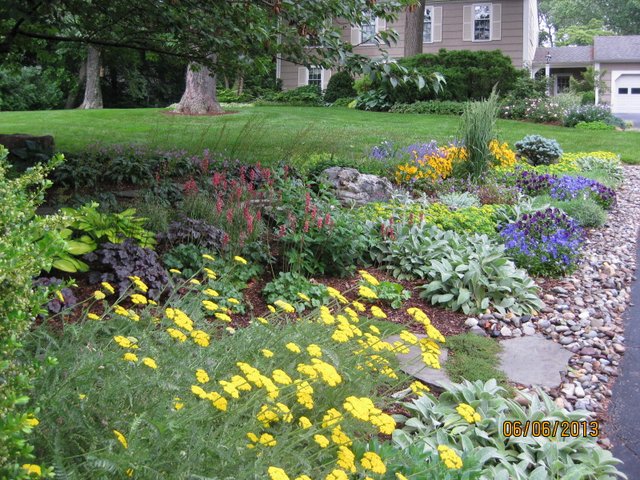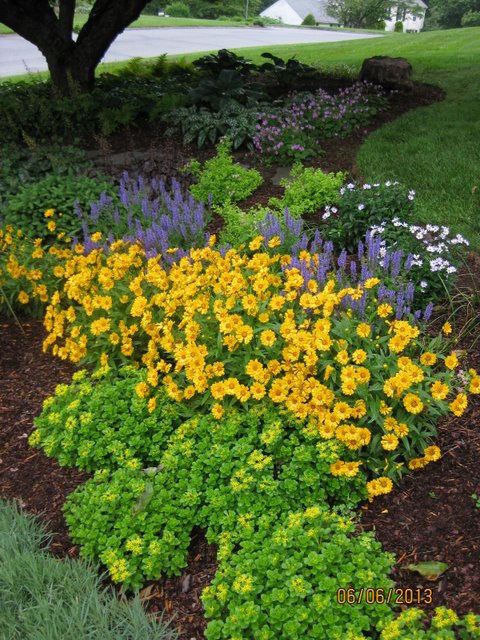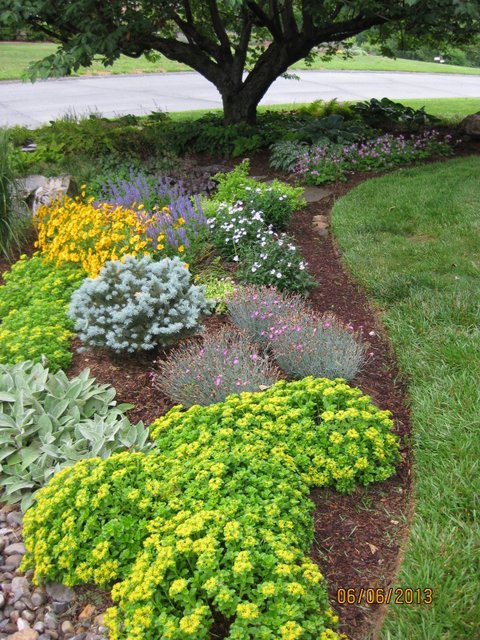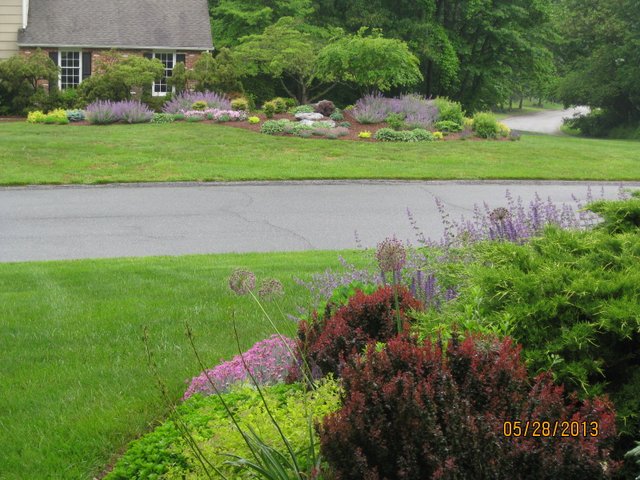 Want us to feature YOUR garden in the Garden Photo of the Day? CLICK HERE!
Want to see every post ever published? CLICK HERE!
Want to search the GPOD by STATE? CLICK HERE!
Check out the GPOD Pinterest page! CLICK HERE!