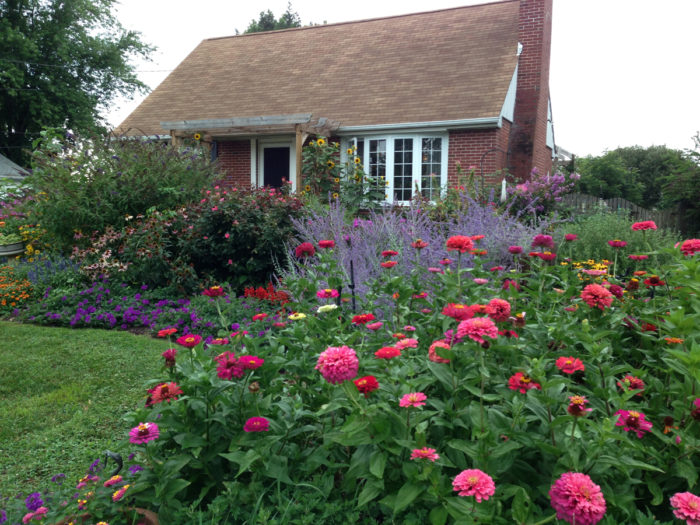 Today's photos are from Sally Long in Westminster, Maryland. She says, "This is my front yard flower garden. I used to live at the end of a very long lane. I had lots of flowers, but no one ever saw them unless they came to visit me.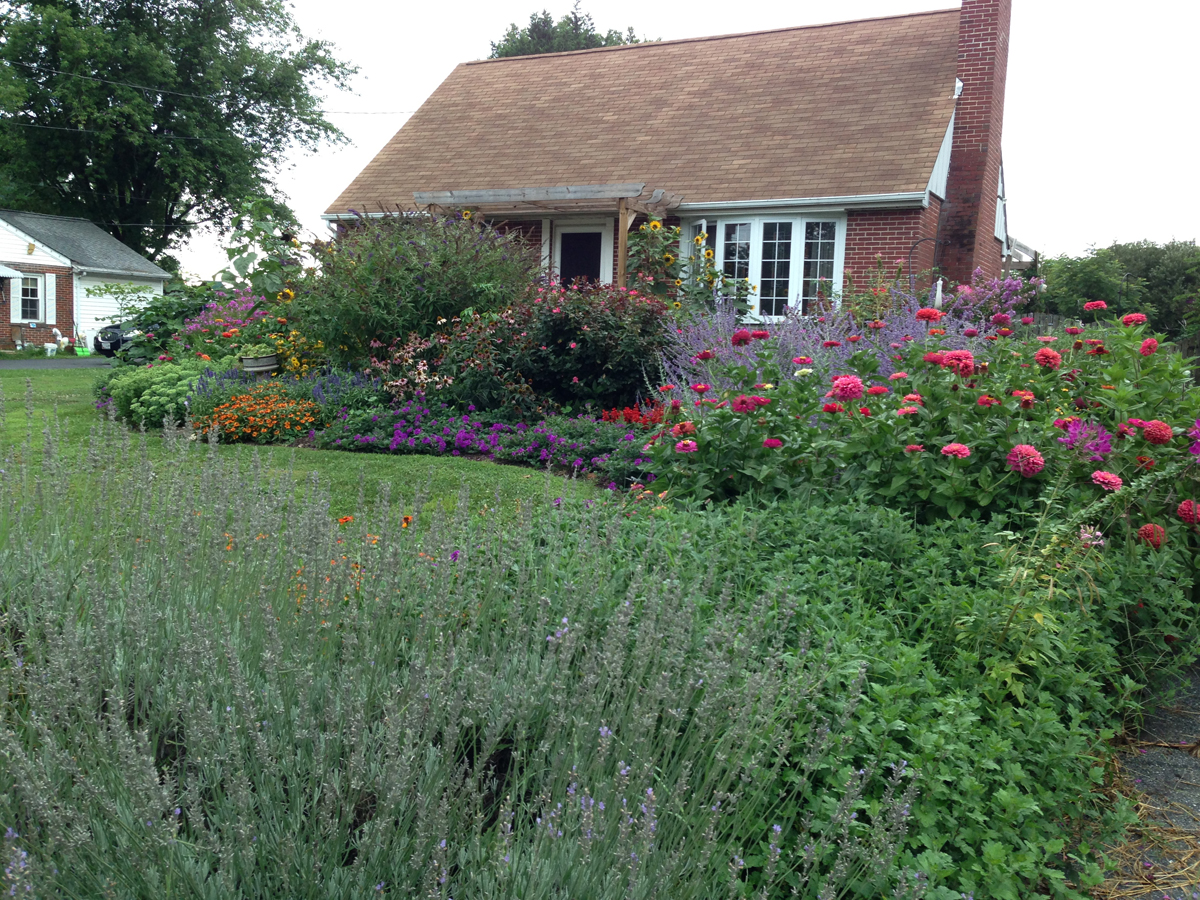 "I now live in suburbia where people drive by my house every day on their way to and from work. I decided to plant something in my front yard that made them slow down to enjoy the beauty. Now people stop all the time to tell me how much they enjoy driving by."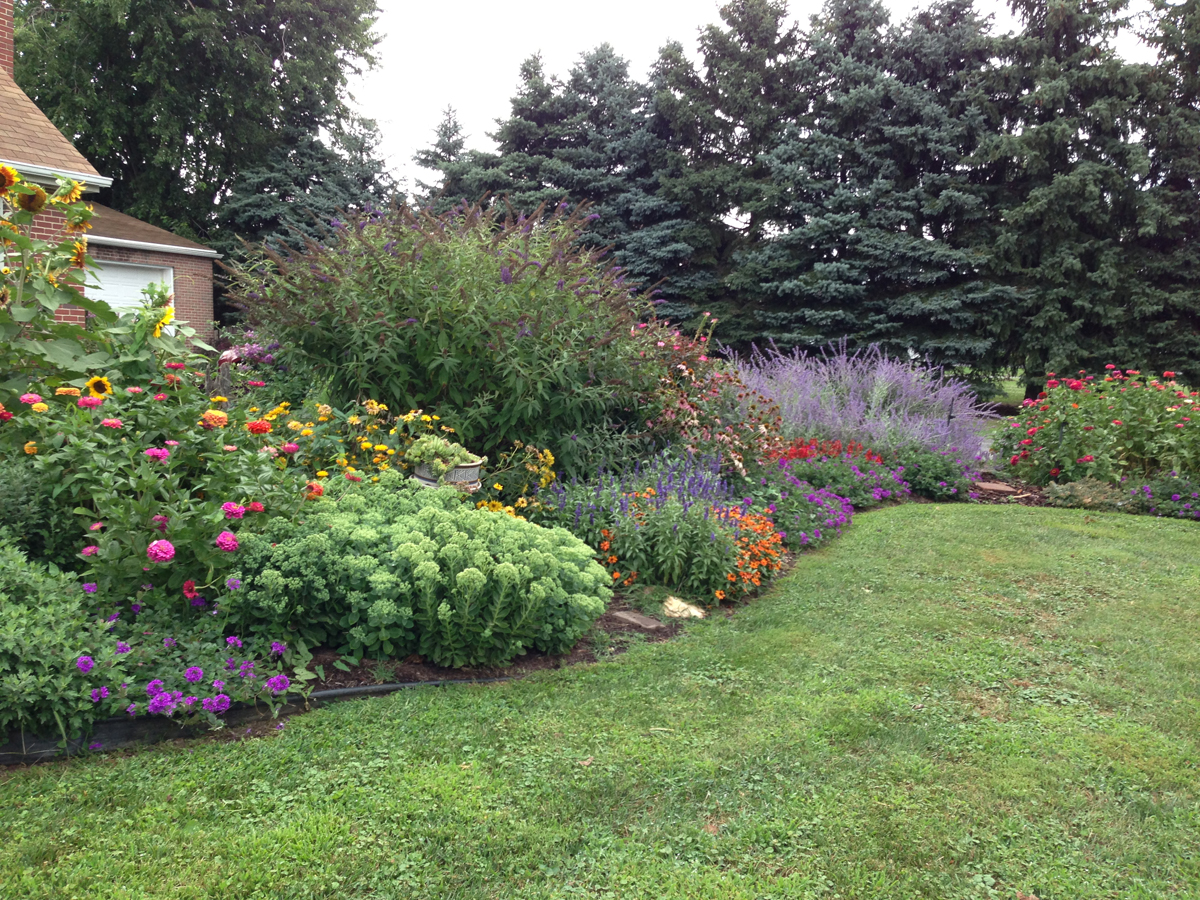 Geez, I'd stop, too, Sally, this is amazing! You garden is so full and lush. And I adore the pergola over the deep purple front door. Well done!
You're running out of time to take some photos in your garden! So get out there with your cameras and send some in! Email them to [email protected].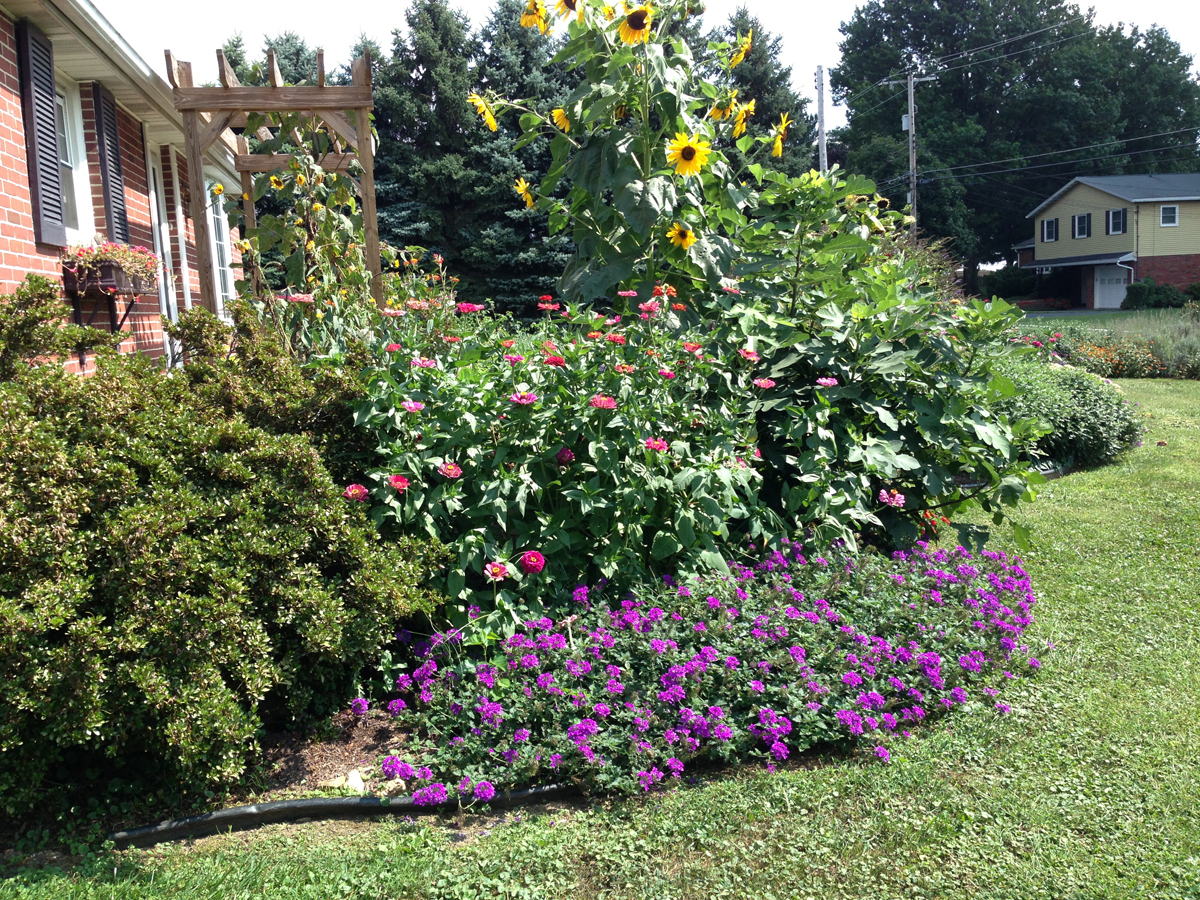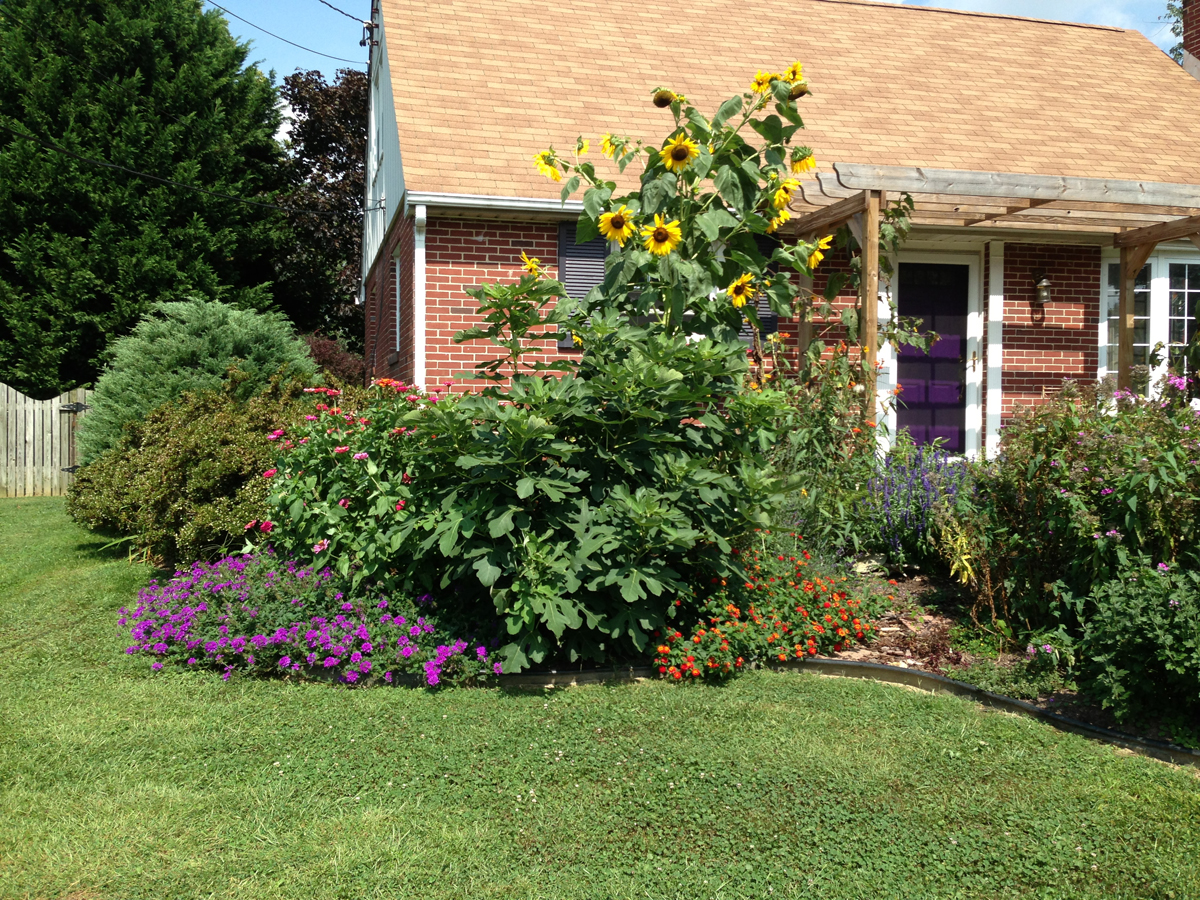 Want us to feature YOUR garden in the Garden Photo of the Day? CLICK HERE!
Want to see every post ever published? CLICK HERE!
Want to search the GPOD by STATE? CLICK HERE!
Check out the GPOD Pinterest page! CLICK HERE!