In the September/October 2012 issue of Fine Gardening, we featured an article by Bob Stamper of Pennsylvania (we've featured his garden on the GPOD! Check it out HERE) about the garden art he creates by covering bowling balls with pebbles and glass gems. When Ruth Ann Bigger in Sumter, South Carolina, read the article, she was inspired to send in some of her own bowling ball creations. She's turned her bowling balls into canvases for pictures!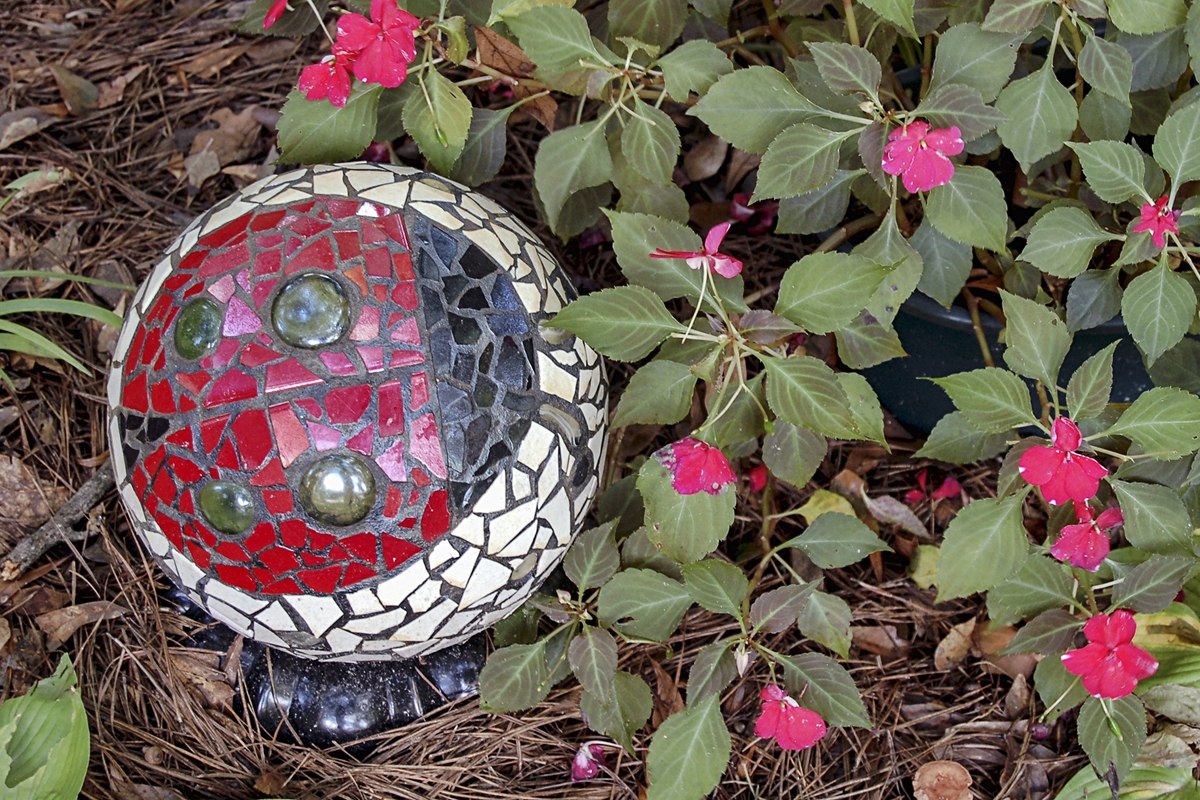 Ruth Ann says, "Here are a couple of projects that I have done using tile samples obtained from a friendly tile business. I used Liquid Nails to attach the tiles before grouting, then sprayed the ball with acrylic spray to waterproof the project." I didn't see it at first, but the first ball is meant to be a fishbowl, with flat tiles used as the water surface. I see it now, and I LOVE it! And who couldn't love that ladybug? So cute, Ruth Ann. Thanks so much for sharing these with us!
****** WE NEED TIPS! (Again) ******
Hey everyone, put your thinking caps on–we're in the midst of collecting gardening tips for the May/June 2013 issue (Crazy, I know…it's not even winter yet!). Got any time saving tricks, quick hints, or helpful suggestions you'd like to share? They should be relevant to spring and early summer (for example, no fall leaf-raking tips). Accompanying photos are welcomed but not at all necessary. Send them to me at [email protected], and if we decide to publish yours we'll send you $25. Thanks!

_______________________________________________
Want us to feature YOUR garden in the Garden Photo of the Day? CLICK HERE!
Want to see every post ever published? CLICK HERE!
Want to search the GPOD by STATE? CLICK HERE!

**Check out the GPOD Pinterest page, where you can browse all the post in categories…fun! CLICK HERE!**
---