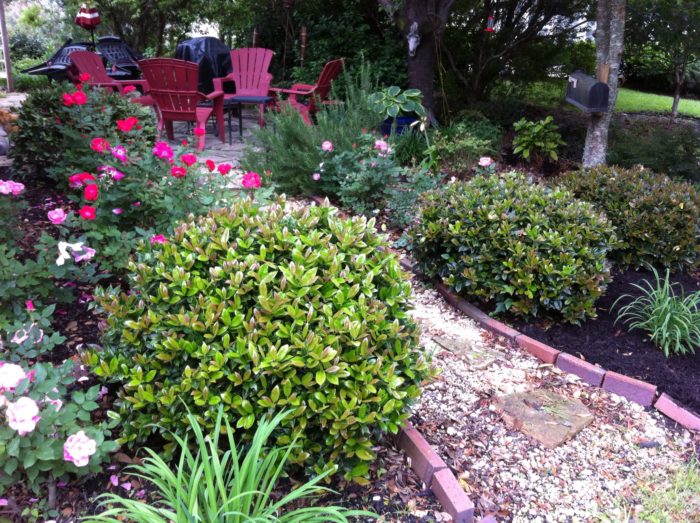 Taking a haiatus while the GPOD was in transition means that I have a backlog of photos you guys sent me early last month, and today's set is an example. Midge Sandlin sent these in in early May–better late than never, right?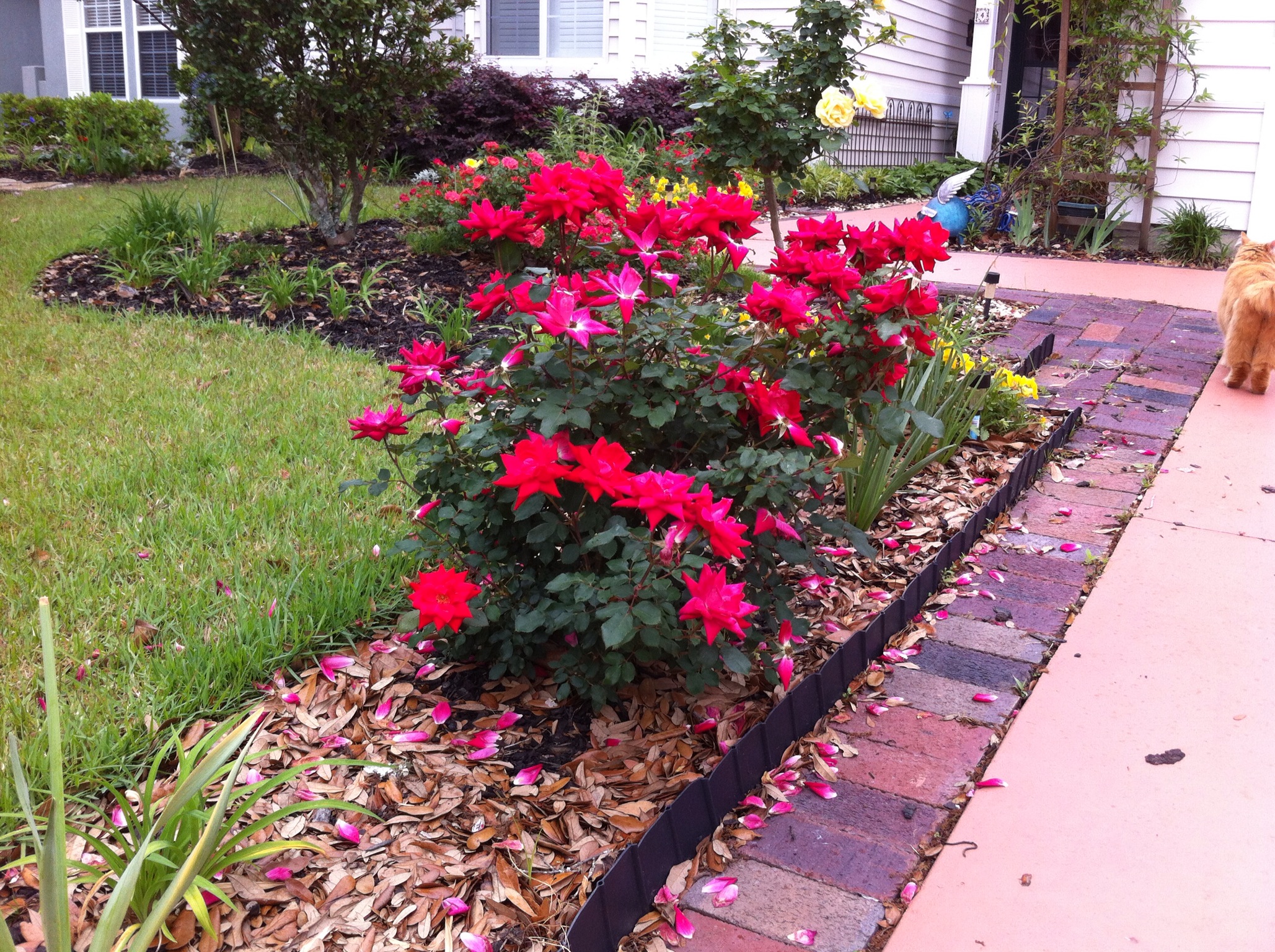 She said, "Spring finally arrived in South Carolina in mid-April and suddenly everything was blooming or leafing out. The Knockout roses were outdoing themselves – even the ones in the back yard that are starved for sun…  At one time I wanted an all-yellow or all-pink garden but now I realize I love to just throw everything together, especially since most of my gardens are filled with pass along plants!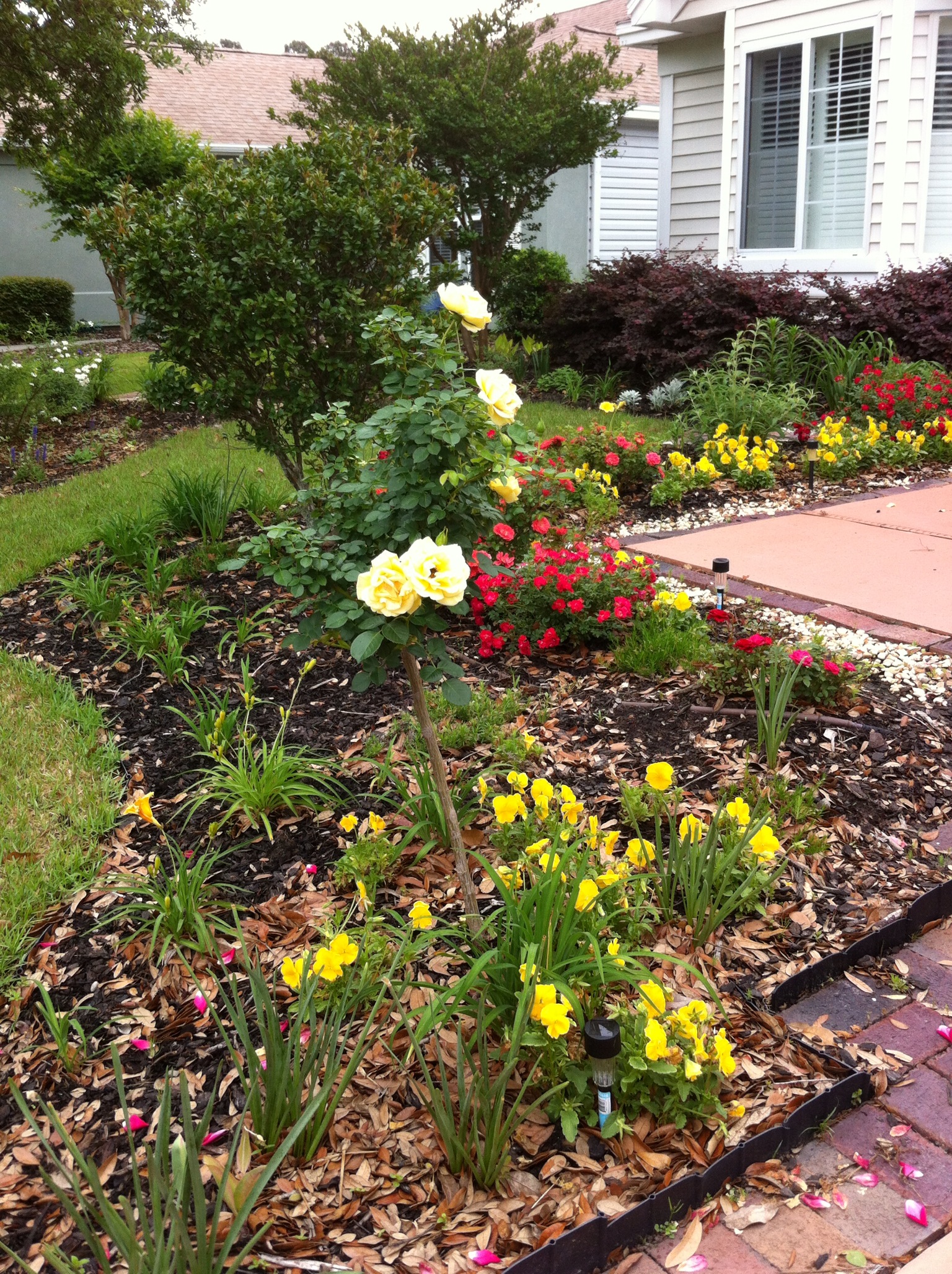 "I have found a deer deterrent so can't wait to see lilies bloom this year (both oriental and day).  The deer will also miss munching on the hydrangeas – the Endless Summer promises to be wonderful! And here's hoping they don't get to the hibiscus that is guarding the arbor that was almost covered last summer by a jasmine that did not survive the freeze in February. In the three full summers I have been working these gardens I have been amazed at what survives our heat and humidity – even some plants I transplanted from Massachusetts!"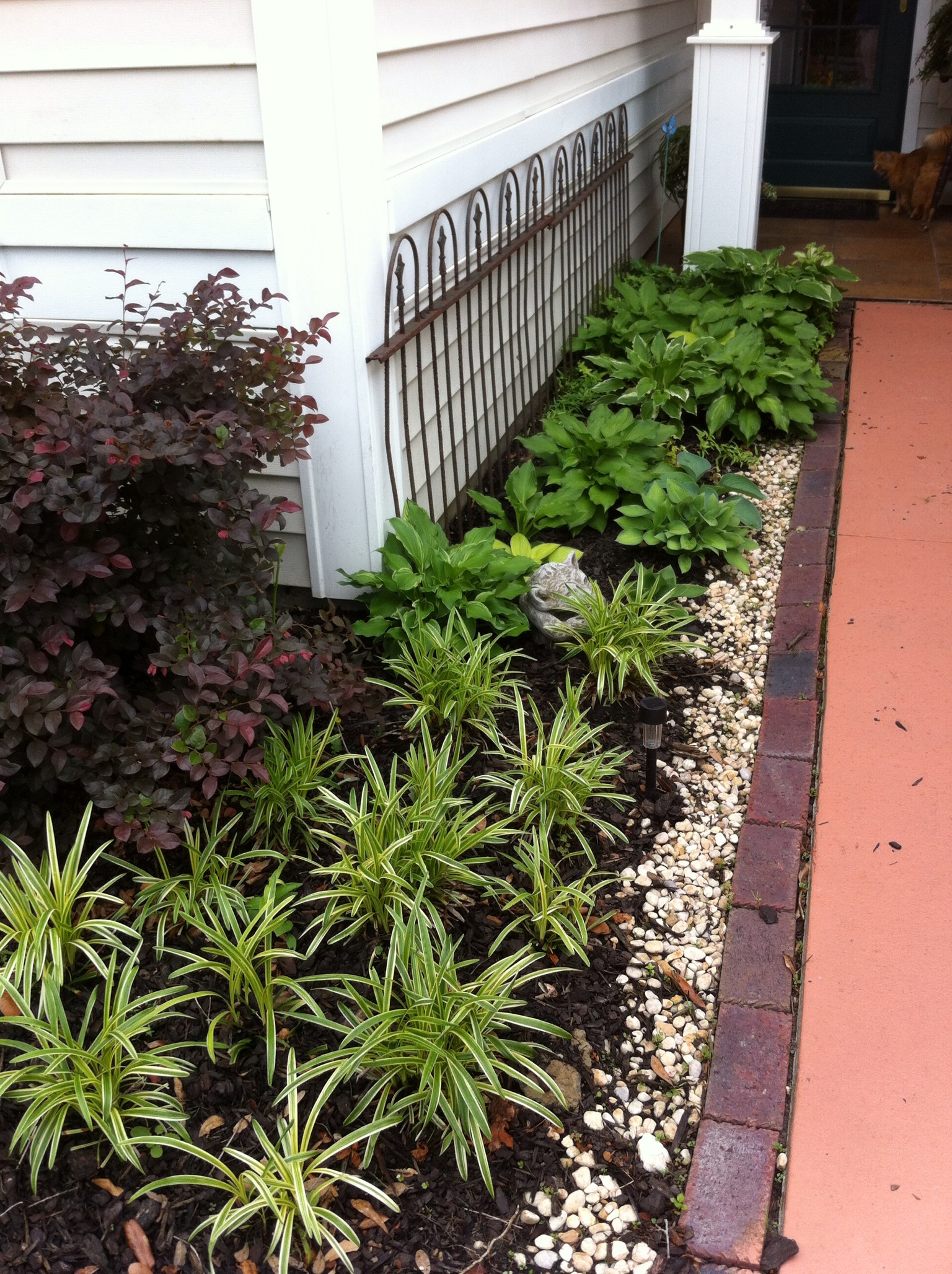 Midge, please send more photos to see what a change two months makes! I can't wait to see those lilies in full bloom. Thanks for sending in photos!