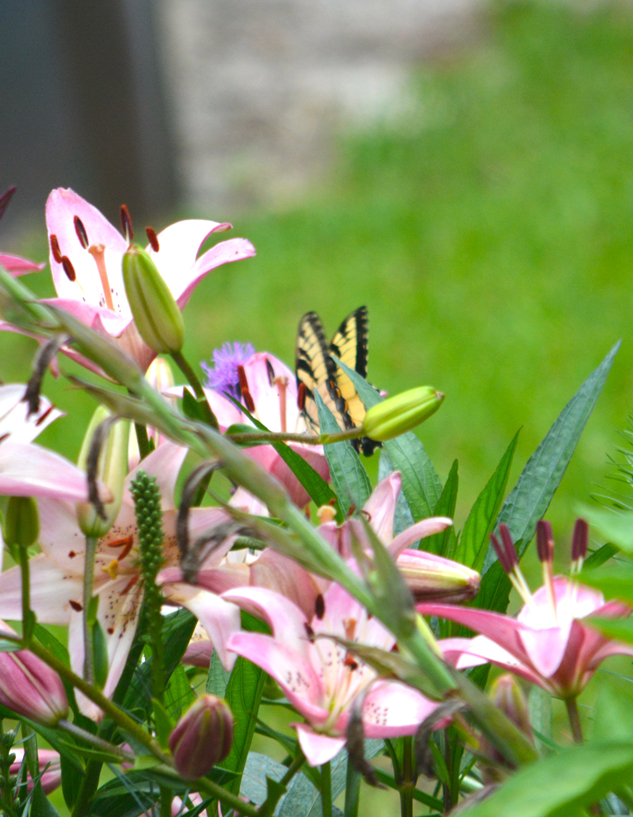 Today's photos are from Nancy Edelman, who says, "I live in Myrtle Beach, South Carolina, and I have a large butterfly garden. My garden is around 10 years old, but it changes every year. It has rained more than usual this summer and it is a veritable jungle out there.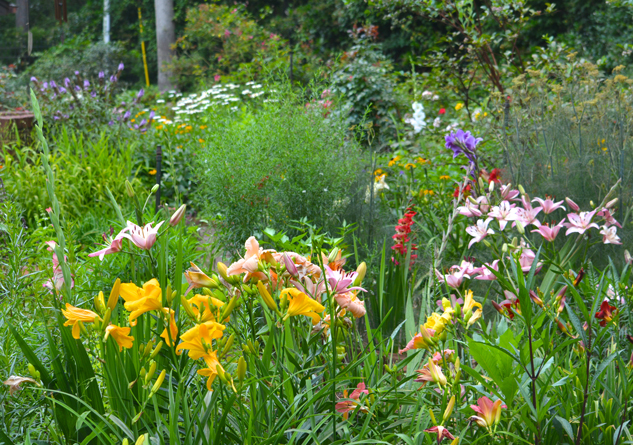 The garden is a mix of perennials both for nectar and for host plants for butterflies, vines, roses, flowering evergreens, berry bushes, and flowering deciduous trees. It changes with the seasons, but also with the migrating of plants. The black-eyed Susans and Mexican petunias (Ruellia simplex) are in danger of taking over.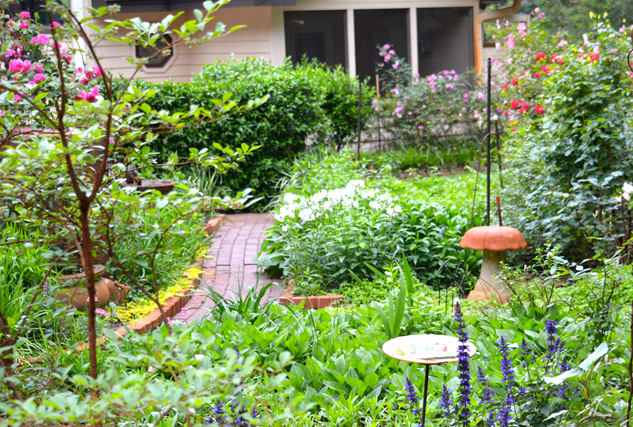 Because of the late spring cold snap this year we are seeing far fewer butterflies than normal. But now the passion vine is full of gulf fritillary caterpillars and the fennel has 6 black swallowtail chrysalis and several caterpillars. The cloudless sulphurs are just showing up, along with a few spicebush and tiger swallowtails.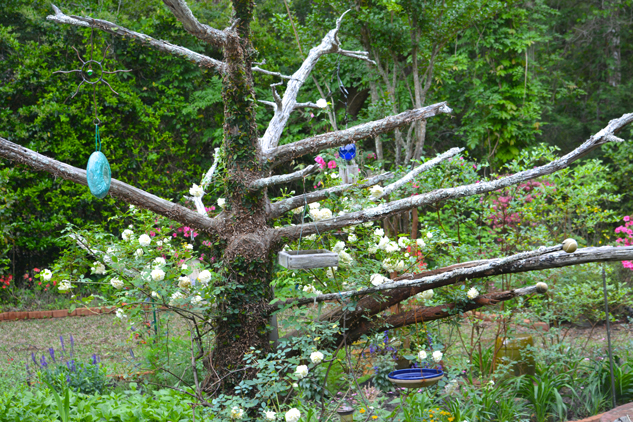 The garden also hosts many reptiles, including black and corn snakes, and turtles, skinks, anoles, and toads, and the birds frequent the bird feeders and eat the berries, especially the blueberries. Every year we have a pair of hummingbirds who make our garden their home. It is truly a live garden."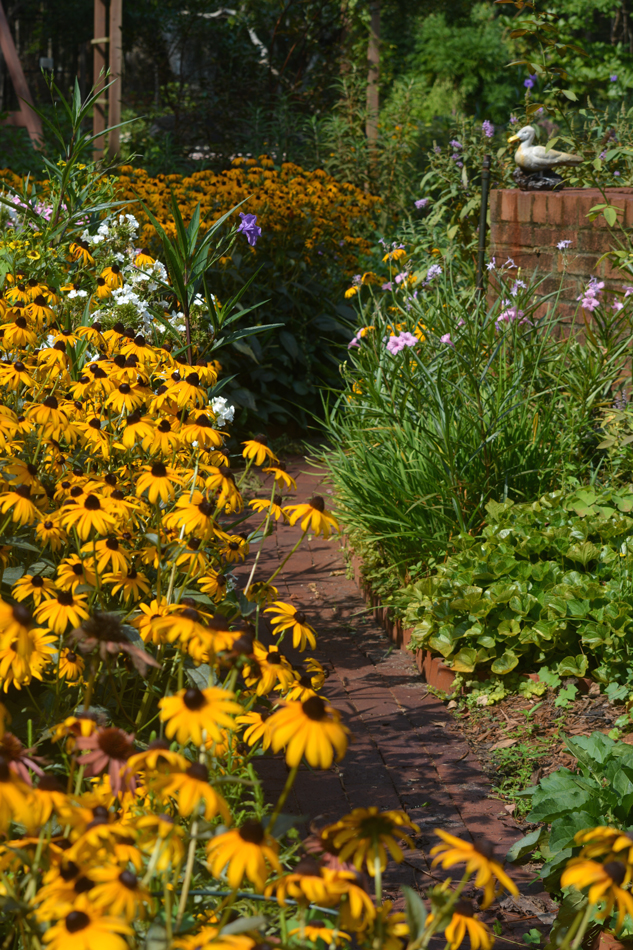 Wow, Nancy, your garden is beautiful, and your photos are stunning! Butterflies are so……wonderful seems an inadequate word. Thanks so much for submitting photos!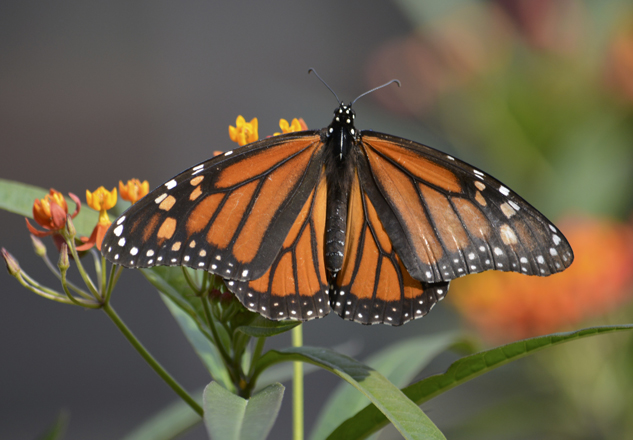 Keep sending in photos of your gardens, everyone!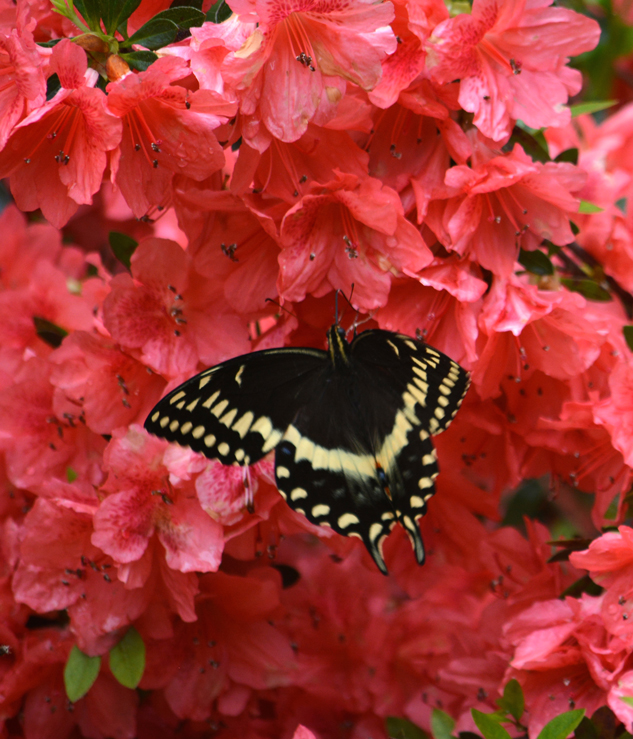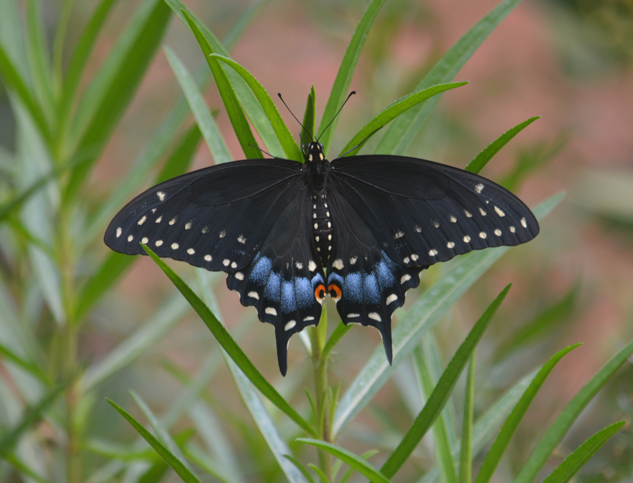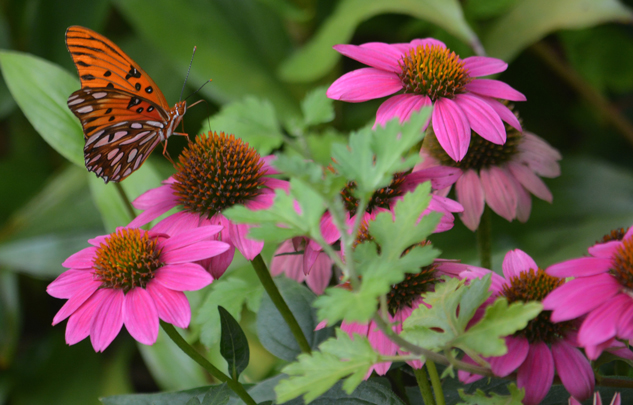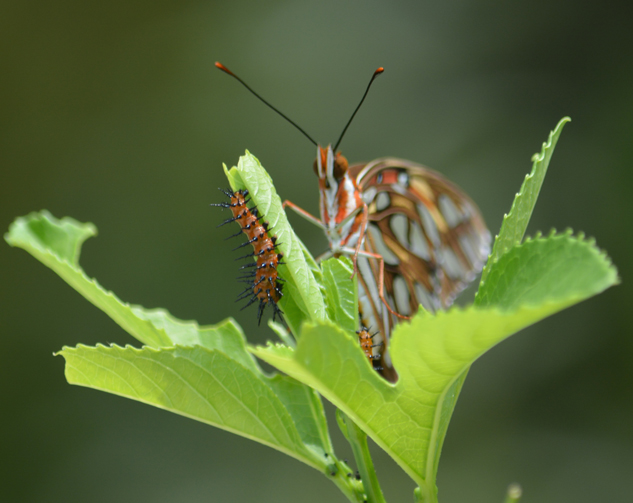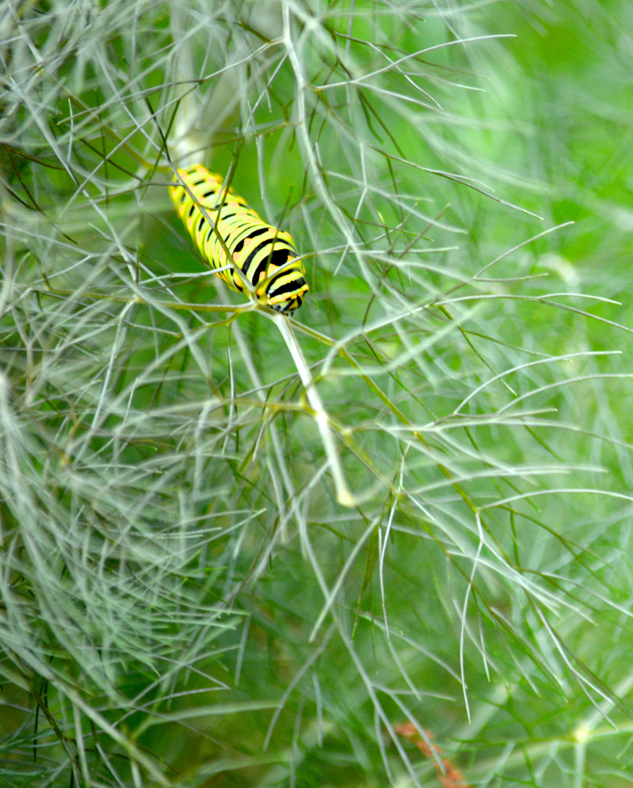 Want us to feature YOUR garden, or a garden you've recently visited, in the Garden Photo of the Day? CLICK HERE!
Want to see every post ever published? CLICK HERE!
Want to search the GPOD by STATE? CLICK HERE!
And last but not least, Check out the GPOD Pinterest page, where you can browse all the post in categories…fun! CLICK HERE!