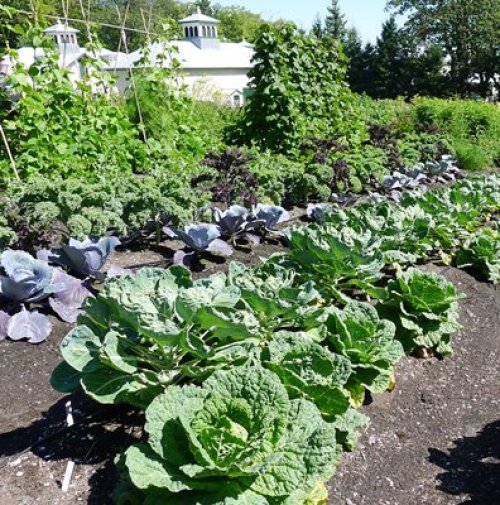 For many years I've used a standard reply when anyone asks about my about my New Year's resolutions. I always say I resolve to eat more watermelon.
One year a friend adopted my resolution and told me she started eating more watermelon, too. But it turns out she was eating watermelon in the middle of winter when those melons were grown somewhere far away and had to be trucked many miles to reach a local store.
That's not what I have in mind.
The best fruits and vegetables are those grown as close to home as possible, even if that means waiting for summer and locally grown produce. As close to home as possible is especially true if you plant and grow in your own in backyard, front yard or community garden. It counts if you grow on a patio, balcony or deck.
There's a watermelon to fit nearly every space.
For 2019 I resolve to use my vegetable garden to do more good and to make a bigger impact on the environment. That means I'll dedicate more space for planting – and I'll plant more. I'll plant more of my favorite fruits and vegetables to reduce my reliance on the store-bought varieties.
In the effort to garden for good, I'll grow the vegetables that are known for their health benefits. Bok choy, cabbage, cauliflower, kale and turnips will make for a wonderful wellness garden.
More veggies from the garden means there will be more to share at the food pantry.
I also plan to plant more native perennial flowers near the vegetable bed to help struggling insect populations. Gardeners know bees are in trouble, but so are other beneficial insects like butterflies and lady bugs. An insect garden helps with pollination and also keeps harmful insects away.
I'll continue composting and aim to make the garden as sustainable as possible with plants that are drought-hardy and pest resistant. I resolve to double my efforts to be water smart, use fewer resources and make less waste overall.
Most of all, I want to make my vegetable garden serve as an example of what one gardener can do to help make a positive difference to the environment and everything that's in it.
What resolution is at the top of your gardening list this year? Please share your ideas by commenting here.