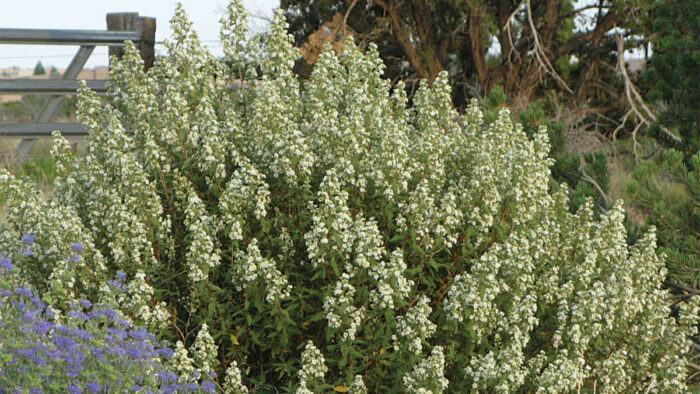 Who doesn't love buying the flashy new plant that catches everyone's eye at the nursery? Or the plant that's just outside your hardiness zone, but has always taunted you with fantastic foliage and/or out-of-this-world flowers? Gardeners aren't ones to always play it safe, but as Richie Steffen mentions in his article on tough perennials, "Planning a garden with unproven plants is risky business and not for those unwilling to take another hit to their wallet."
And that's where tough-as-nails, proven performers come in. Taking a gamble on a new plant is a little less risky when they're paired up with a cast of characters that never disappoint. In Richie's article, Tough-as-Nails Perennials, he covers the perennial plants that power through a variety of beastly conditions, but there are also countless shrubs that also play this crucial role. Below you will find some tough-as-nails shrubs for the Southwest.
---
1. Fendler's Barberry

Name:
Berberis fendleri
USDA Hardiness Zones: 4 to 8
Size: 6 to 8 feet tall and wide
Conditions: Full sun to partial shade; adaptable to most soil types, including clay
This gorgeous shrub is not widely known, even to native plant enthusiasts, but its incredible late-spring display of fragrant yellow flowers and profuse pendulous clusters of small red fruits (pictured) make this deciduous shrub one of our most colorful natives. It is an invaluable plant for creating songbird habitats; its thorny branches provide protected places for nests and shelter, while the tart fruits, which ripen in fall, provide valuable food through the winter. Plant it where it will get adequate moisture, such as on the north or northeast side of the house. It grows in mid- to high-elevation areas.
2. Fernbush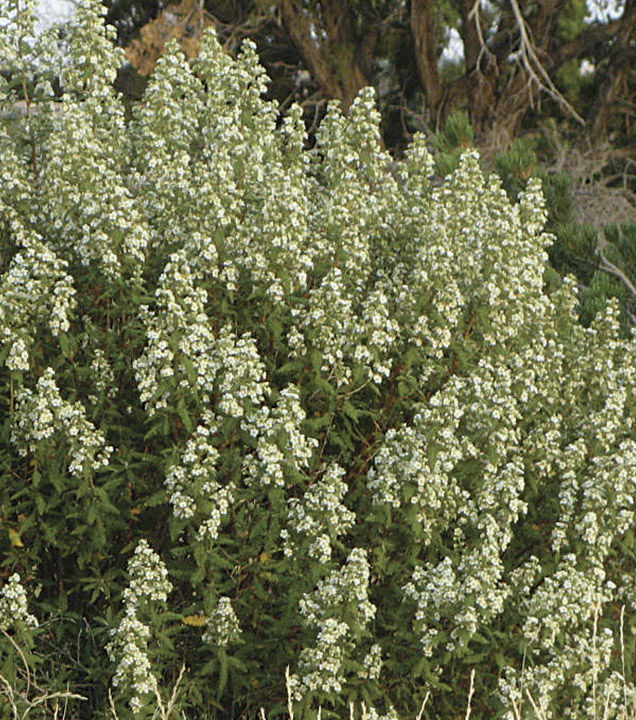 Name:
Chamaebatiaria millifolium
Zones: 4 to 8
Size: 4 to 6 feet tall and 5 to 7 feet wide
Conditions: Full sun; most soil types, including dry clay
Widespread across the Western states, this ornamental native shrub has a wonderful feel in the landscape. It has a wide, almost billowy mounding shape, covered in a soft-looking cloak of olive-green foliage. In midsummer, fernbush lights up with a showy display of white, lilac-like flowers that many species of native bees and butterflies use as a nectar source. The distinctive leaves are finely dissected and ferny in appearance, and the upright chocolate-brown seed heads are ornamental, especially when capped with a bit of winter snow. Fernbush grows at lower elevations with supplemental irrigation as well as in mid- to high-elevation areas.
3. Desert Purple Sage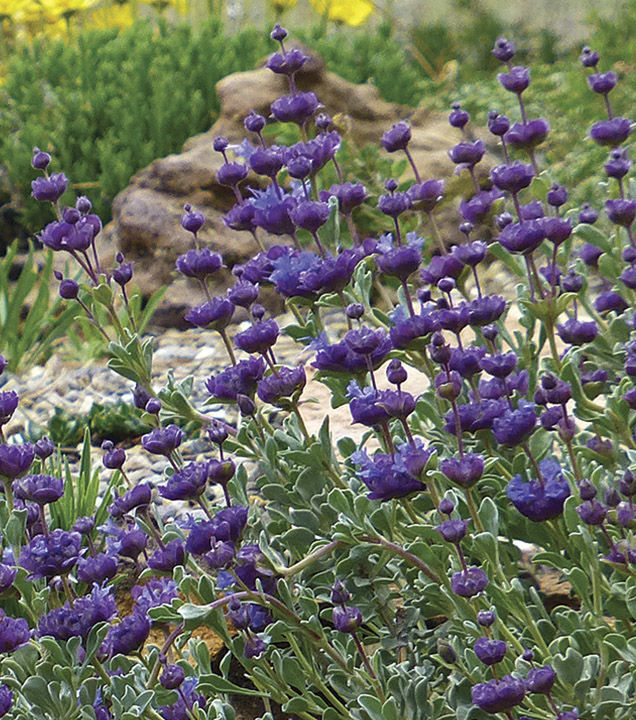 Name:
Salvia dorrii
Zones: 5 to 9
Size: 15 to 18 inches tall and 24 to 30 inches wide
Conditions: Full sun; sandy, rocky, limestone, and well-drained loam soils
Without a doubt, this is one of our finest Western native shrubs for the landscape, with fabulous flowers and handsome, evergreen, silver- or pewter-colored foliage. Desert purple sage is tough and adaptable, making it easy to grow and long-lived in dry conditions. Many forms and subspecies are widely distributed across the dry sections of the Western U.S., making it a wonderfully variable shrub. The nectar-rich flowers attract numerous bee and butterfly species; strongly aromatic foliage keeps browsing animals at bay. This shrub grows in low-, mid-, and high-elevation areas.
4. Pawnee Buttes
®
Sand Cherry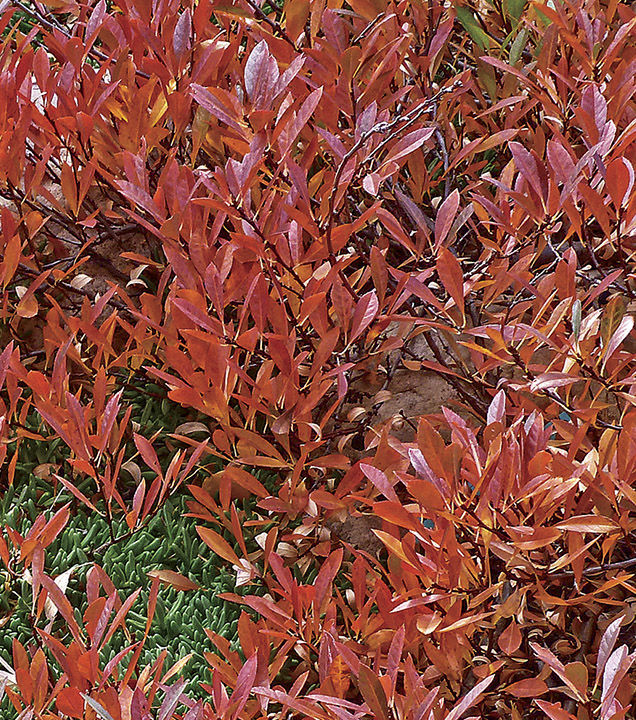 Name:

Prunus besseyi

Pawnee Buttes

®
Zones: 4 to 9
Size: 15 to 18 inches tall and 4 to 6 feet wide
Conditions: Full sun; sandy, gravelly, and well-drained loams
A sweet fragrance permeates the garden in early spring when this exceptionally beautiful native shrub covers itself with showy white flowers. Native bees and honeybees swarm to these early flowers in great numbers. The original plant was discovered growing in the Pawnee Buttes, a scenic, plant-rich prairie west of Fort Collins, Colorado. Different from the typical upright-growing sand cherry, Pawnee Buttes® is a spreading ground cover covered with glossy green foliage in summer. Come fall, the leaves change to stunning shades of mahogany red. This shrub grows in mid- to high-elevation areas.
---
—David Salman, founder of High Country Gardens in Santa Fe, New Mexico, has spent more than 30 years practicing low-water landscaping and introducing improved plants for the Western United States and beyond.
Photos: courtesy of David Salman