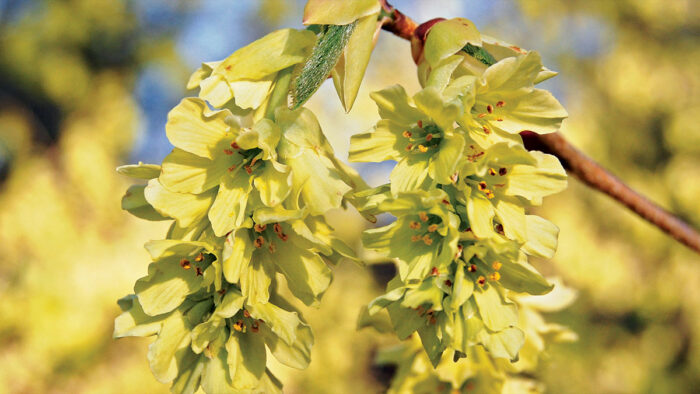 Shade in the garden might seem like a limitation, but the seasoned gardener knows this is just an opportunity to utilize plants that would wilt in a sunny spot.
As Andrew Bunting says in his article on shrubs for shade, there are plenty of options for bringing interest to your shade garden: "If you take a dim view of the shady spots in your garden, it may be because you haven't found the right plants to make those areas shine. A few well-chosen shrubs can transform a shadowy area into a showcase, and there are more choices available than you might imagine."
Find four picks for the Northeast below, and find even more shrubs for shade in Andrew's article, 9 Great Shrubs for Shade.
---
1. 'Minnesota Snowflake' Mock Orange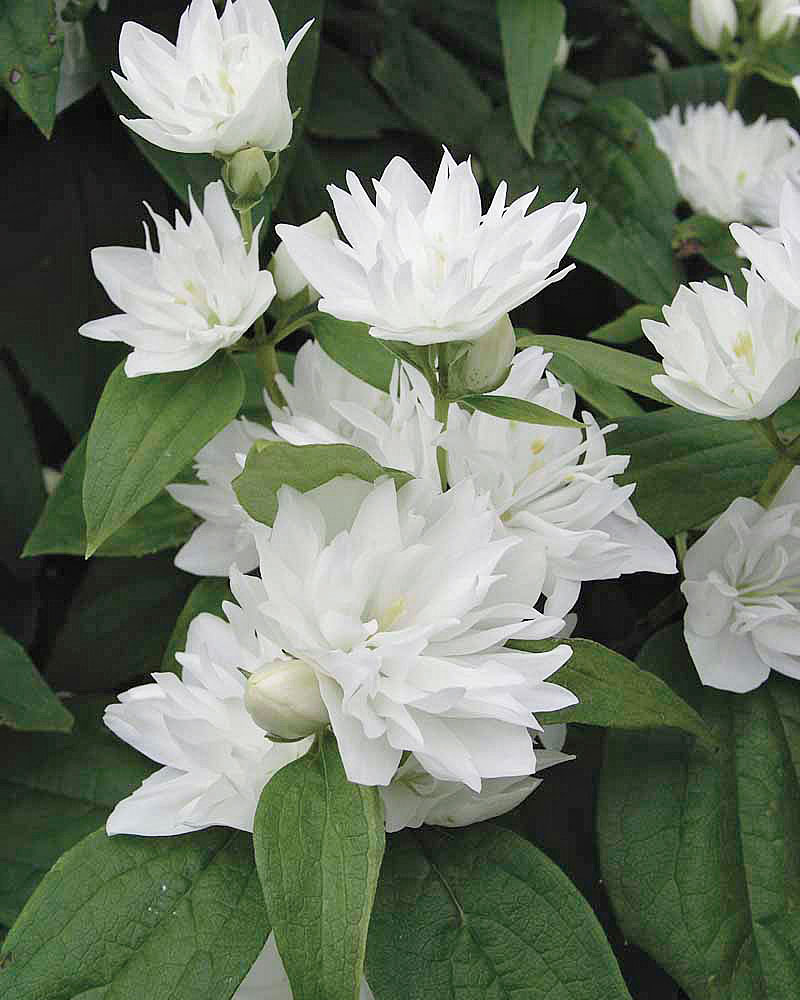 Name: Philadelphus × virginalis 'Minnesota Snowflake'
Zones: 4–8
Size: 8 feet tall and 6 feet wide
Conditions: Full sun to partial shade; moist, well-drained soil
Native range: Asia
The fragrance is the first thing that captivates your senses with this shrub. In early summer, 'Minnesota Snowflake' sports clusters of double white pompoms that spice the air for weeks with sweet tropical notes. Beyond the perfume, this shrub dons a tight dress of foliage upon an upright, multistemmed frame, making it well suited for screening purposes. This plant blooms on old wood, so only prune immediately after flowering to avoid inadvertently removing next year's flowers.
2. 'Little Honey' Oakleaf Hydrangea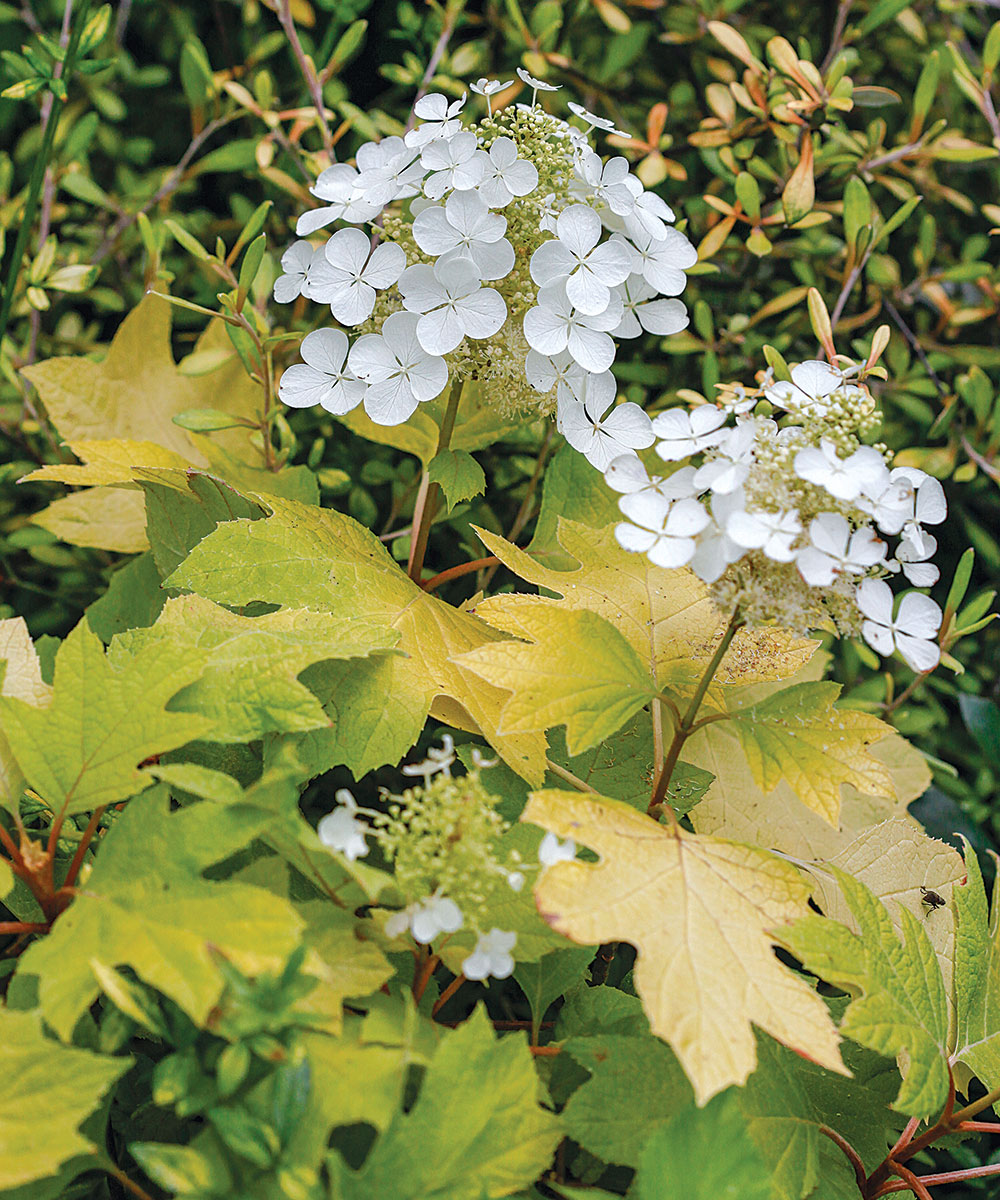 Name: Hydrangea quercifolia 'Little Honey'
Zones: 5–9
Size: 3 to 4 feet tall and wide
Conditions: Partial shade; moist soil
Native range: Southern United States
Oakleaf hydrangeas were never high on my list of landscape plants—until a mature specimen of 'Little Honey' changed my mind. While the foliage of this broad-leafed, native shrub will knock your socks off in spring, I have found this is really a plant with ornamental impact throughout the growing season. Starting in spring, broad leaves emerge a bright lemon (maturing to chartreuse) and are impossible to miss. In the midseason, inflorescences of creamy-white blooms appear, maturing to rose in fall. Then in late fall or early winter, the leaves change to shades of red and burgundy before dropping.
3. 'Pleniflora' Kerria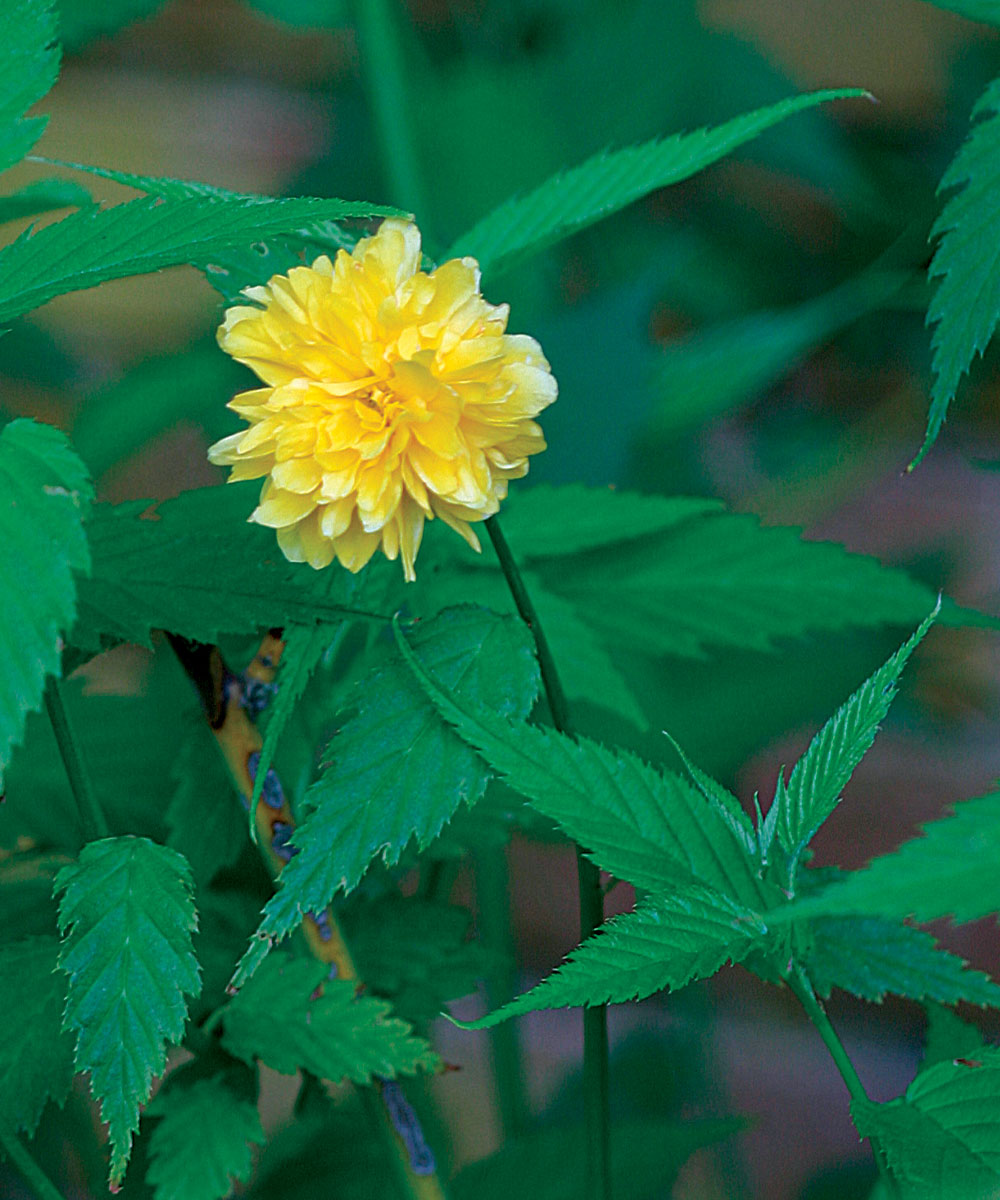 Name: Kerria japonica 'Pleniflora'
Zones: 4–9
Size: 6 to 8 feet tall and wide
Conditions: Partial shade; well-drained soil
Native range: Asia
This member of the rose family, known also as the Japanese rose or Easter rose, produces gracefully arching branches that are absolutely covered with bright, double yellow blossoms in early spring. It's a suckering woody plant with an open habit and bright green foliage that turns a pleasant yellow in fall. Old growth of this kerria matures to a nondescript gray-brown and has a propensity to die back, so a diligent pruning regime is important.
4. 'Longwood Chimes' Winter Hazel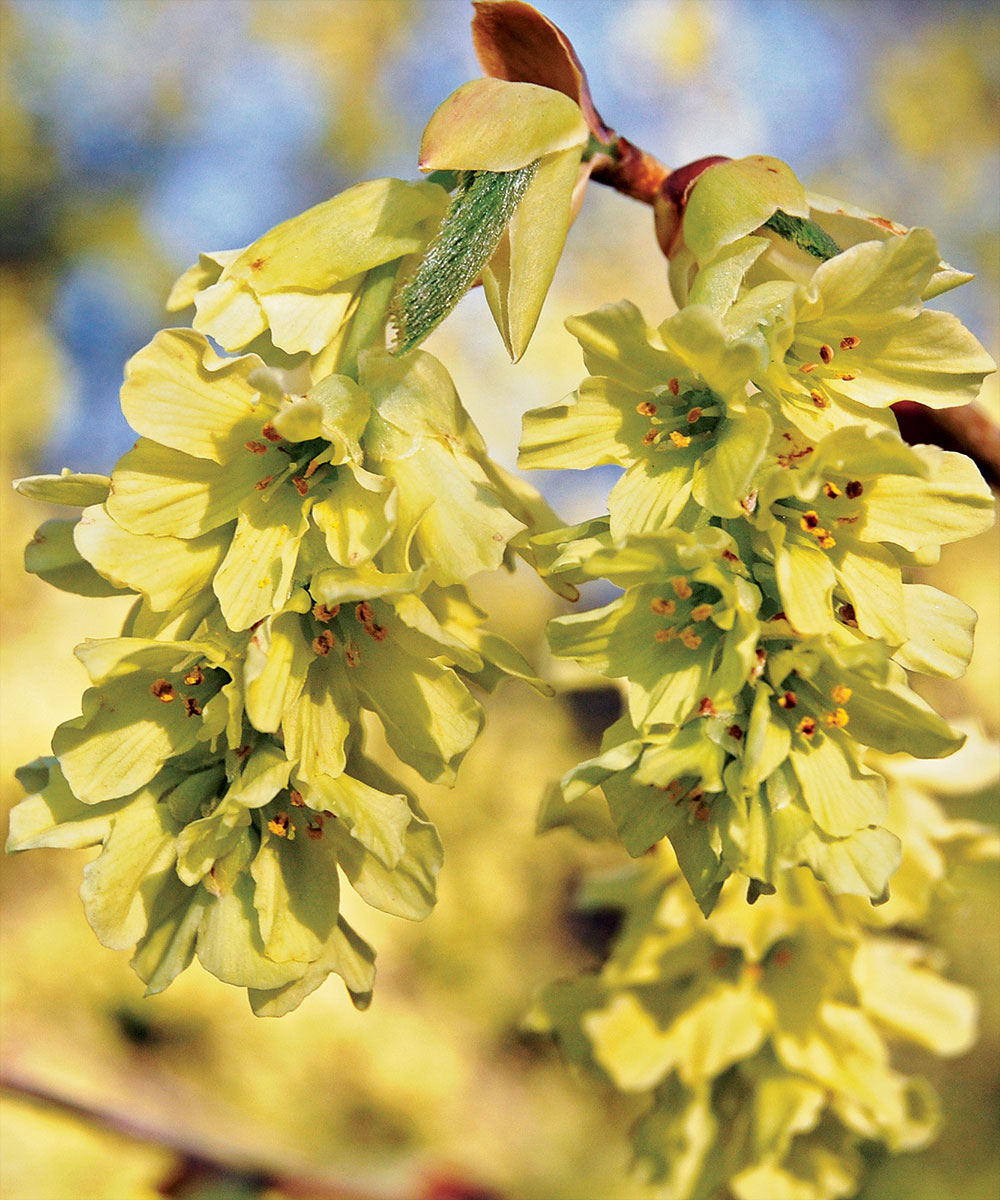 Name: Corylopsis glabrescens 'Longwood Chimes'
Zones: 5–8
Size: 15 feet tall and wide
Conditions: Partial shade; well-drained soil
Native range: Japan, Korea
This selection of winter hazel is one of my all-time favorite woody plants. In late spring, pendulous inflorescences of buttery yellow flowers emerge on naked branches and exude a simply intoxicating aroma. 'Longwood Chimes' is a late bloomer, avoiding the late frosts that may destroy the early flowers of other winter hazel varieties. Though the fragrance is strong, it may be your ears that first detect this plant, as it can attract a delirious frenzy of bees. It also has great fall color.
---
Daniel Robarts is a horticulturist/propagator and plant breeder at Coastal Maine Botanical Gardens in Boothbay.