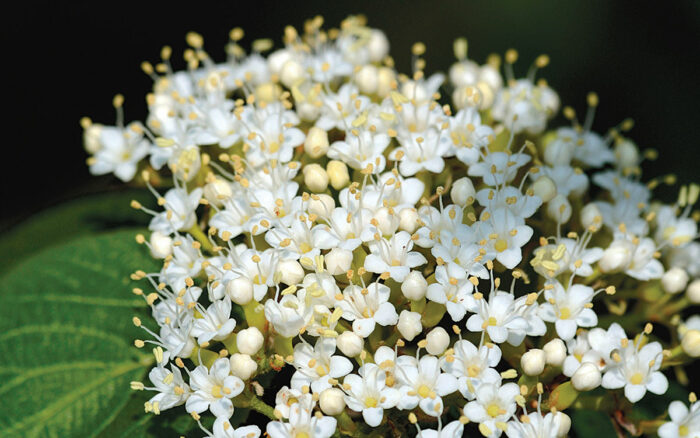 Shade in the garden might seem like a limitation, but the seasoned gardener knows this is just an opportunity to utilize plants that would wilt in a sunny spot.
As Andrew Bunting says in his article on shrubs for shade, there are plenty of options for bringing interest to your shade garden: "If you take a dim view of the shady spots in your garden, it may be because you haven't found the right plants to make those areas shine. A few well-chosen shrubs can transform a shadowy area into a showcase, and there are more choices available than you might imagine."
Find four picks for the Midwest below, and find even more shrubs for shade in Andrew's article, 9 Great Shrubs for Shade.
---
1. 'Haas' Halo' Smooth Hydrangea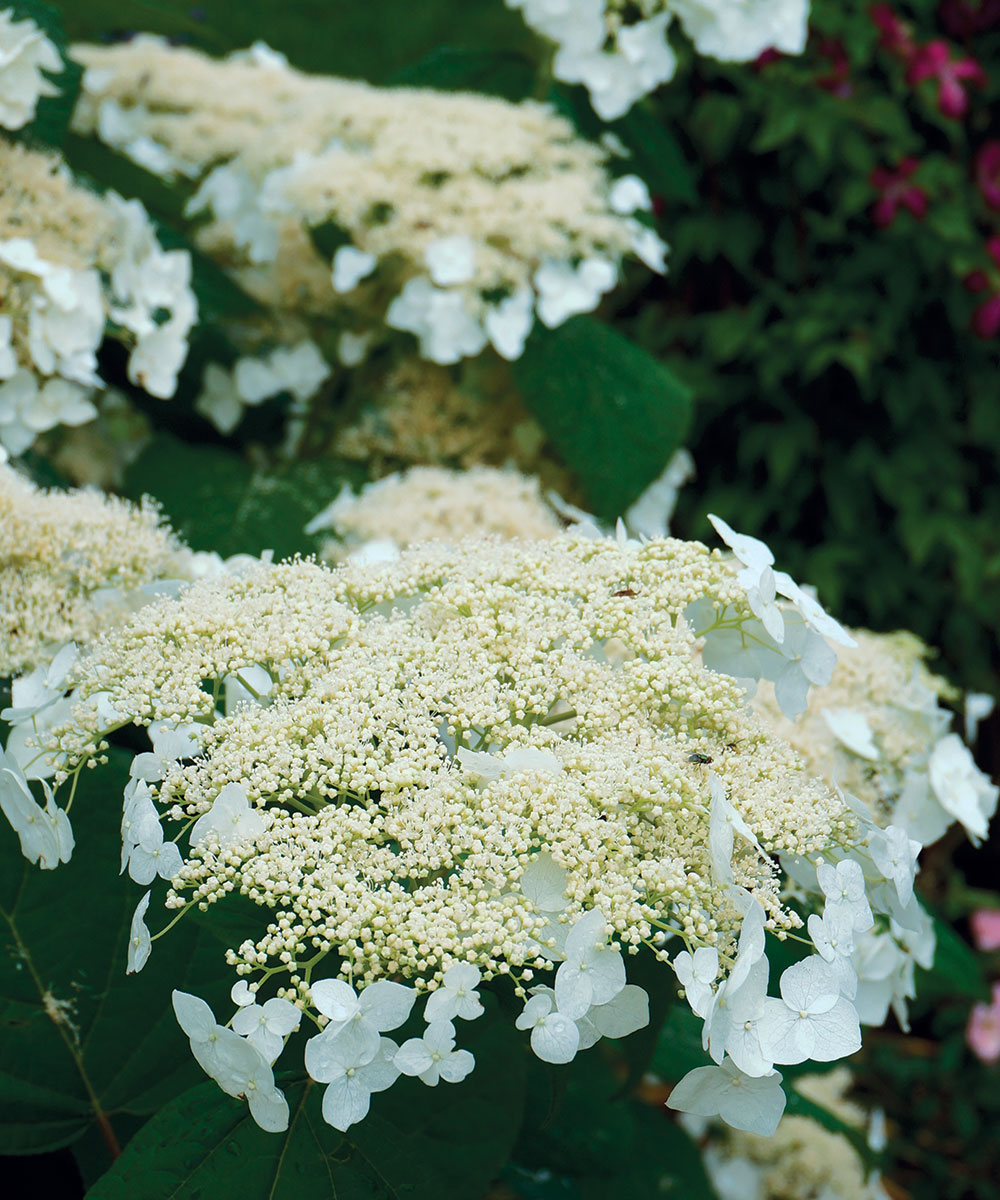 Name: Hydrangea arborescens 'Haas' Halo'
Zones: 3–9
Size: 4 to 6 feet tall and wide
Conditions: Full sun to partial shade; moist to dry, well-drained soil
Native range: Eastern United States
While you will certainly get titanic proportions from this heavyweight in full sun, 'Haas' Halo' is as versatile and adaptable as you would expect anything from this species to be. The flower heads, up to 14 inches across, are a midsummer spectacle over the top of handsome, blue-green foliage. In spite of the weight they support, the flower stems resist flopping, remaining rigidly upright through fall and winter. Consider this for a contemporary foundation planting on the shady side of the house.
2. Kodiak® Orange Diervilla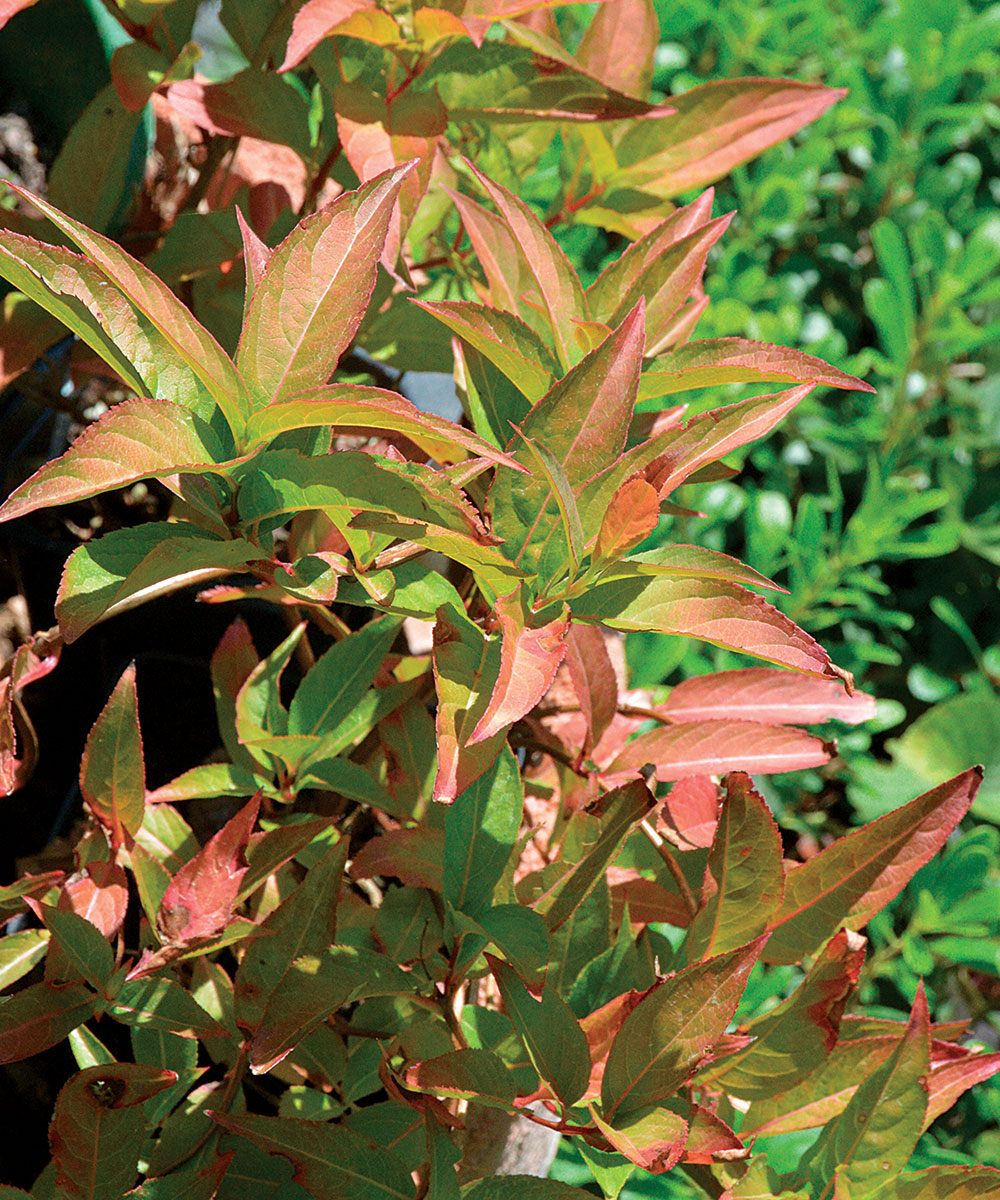 Name: Diervilla × 'G2X88544'
Zones: 4–7
Size: 3 to 4 feet tall and wide
Conditions: Full sun to partial shade; medium to dry, well-drained soil
Native range: Woodland edges of eastern North America
Durable and native, diervillas hadn't had a heyday in half a century until the Kodiak® series came along. Of the three colors available in a series made for cold climates, Orange is particularly showy. It puts on a season-long display of amber-tinted leaves that burn like glowing embers in fall. Even in dry shade you can expect good color, along with a flicker of delicate yellow flowers in late spring and early summer. Kodiak® Orange thrives in a variety of garden habitats and won't readily succumb to browsing deer.
3. Softleaf Arrowwood Viburnum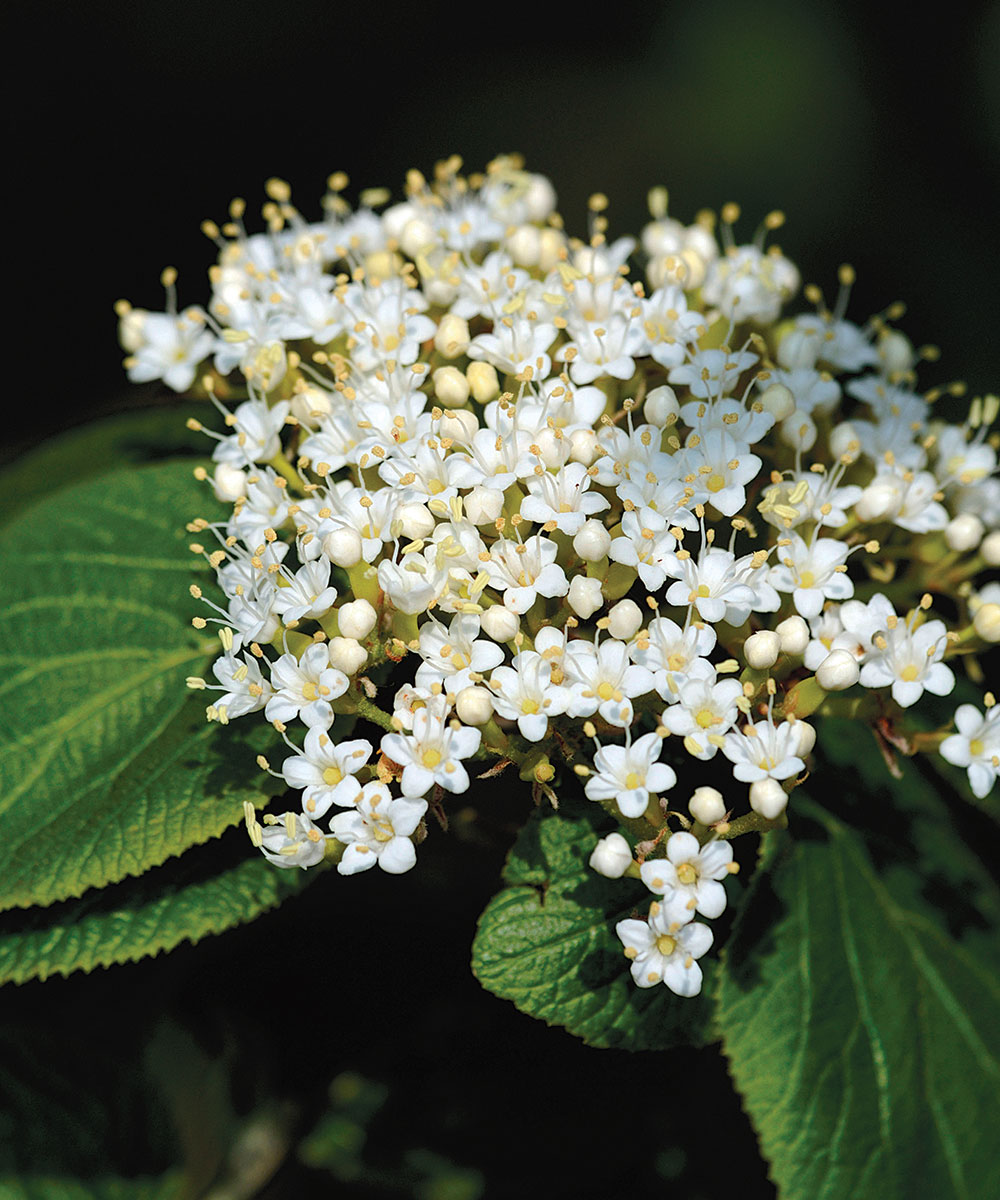 Name: Viburnum molle
Zones: 5–8
Size: 8 to 12 feet tall and wide
Conditions: Partial shade; well-drained soil, particularly limestone soil with high pH values
Native range: Woodlands and savannas of the midwestern and southern United States
What garden doesn't need at least half a dozen viburnums (Viburnum spp. and cvs., Zones 3–9) with their seemingly endless landscape value? This species' chief ornamental feature is its exfoliating, peeling bark, which gives it an effect not unlike a paperbark maple (Acer griseum, Zones 4–8) but on a more twiggy scale. The leaves take on an alluring pink cast in autumn, appearing to glow from within shaded plantings. Let its branch infrastructure provide an organic trellis to native vines such as American virgin's bower (Clematis virginiana, Zones 3–8) as they wend toward the light.
4. Eastern Wahoo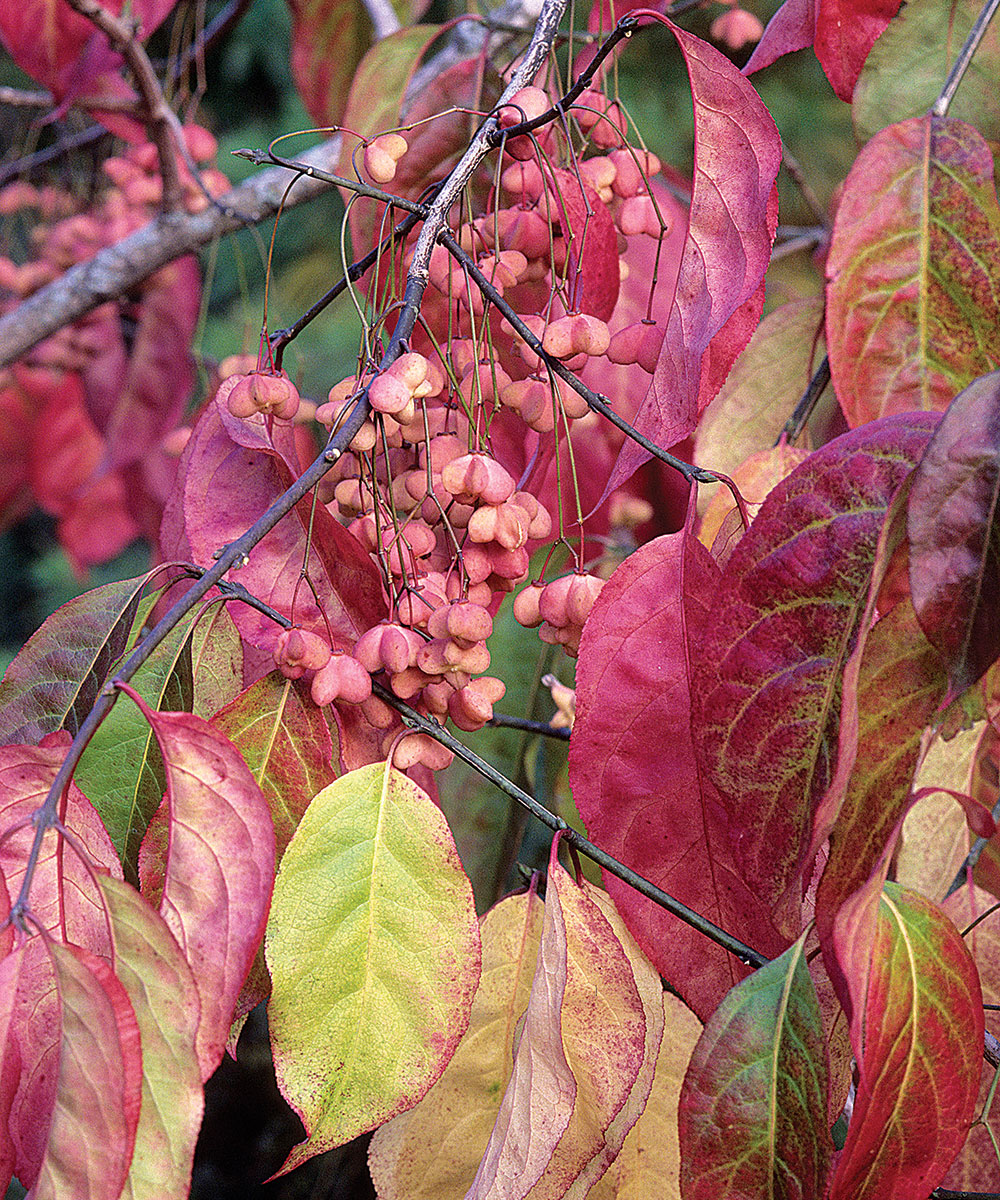 Name: Euonymus atropurpureus
Zones: 3–7
Size: 12 to 15 feet tall and wide
Conditions: Partial shade; well-drained soil
Native range: Eastern United States along streams and at the edges of thickets
Few native shrubs offer such delightful autumn encounters as eastern wahoo. Its curious fruits—red berries popped from a pink hull—attract human interest for their color and abundance. Birds and mammals favor those fruits for as long as they last into the winter. With an understated personality for most of the growing season, eastern wahoo further redeems itself with pink to red fall color (pictured). Its rambling habit makes for a great screen along boundaries and fencerows.
---
Kelly D. Norris is director of horticulture and education at the Greater Des Moines Botanical Garden in Des Moines, Iowa.