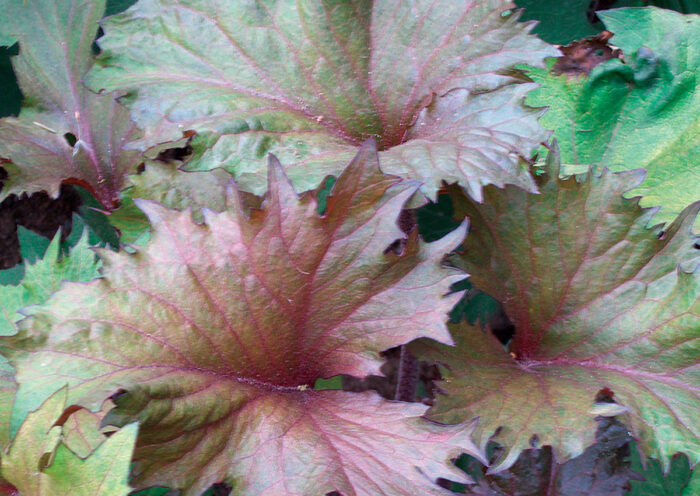 Lots of gardeners deal with at least one area of their property that never seems to dry out. As horticulturist Joseph Henderson explains in his article Plants for Soggy Spots, lots of plants flounder in these kinds of conditions: "Without a steady supply of air, waterlogged roots begin to gasp and eventually rot, killing the foliage above."
Thankfully, a soggy spot doesn't require a complete garden overhaul; it just requires the right plants that thrive in consistently wet conditions. Below, you'll find plants for wet areas in the Northwest. To find even more plants for wet soil, check out Joseph's article: Plants for Soggy Spots.
---
1. Camas Lily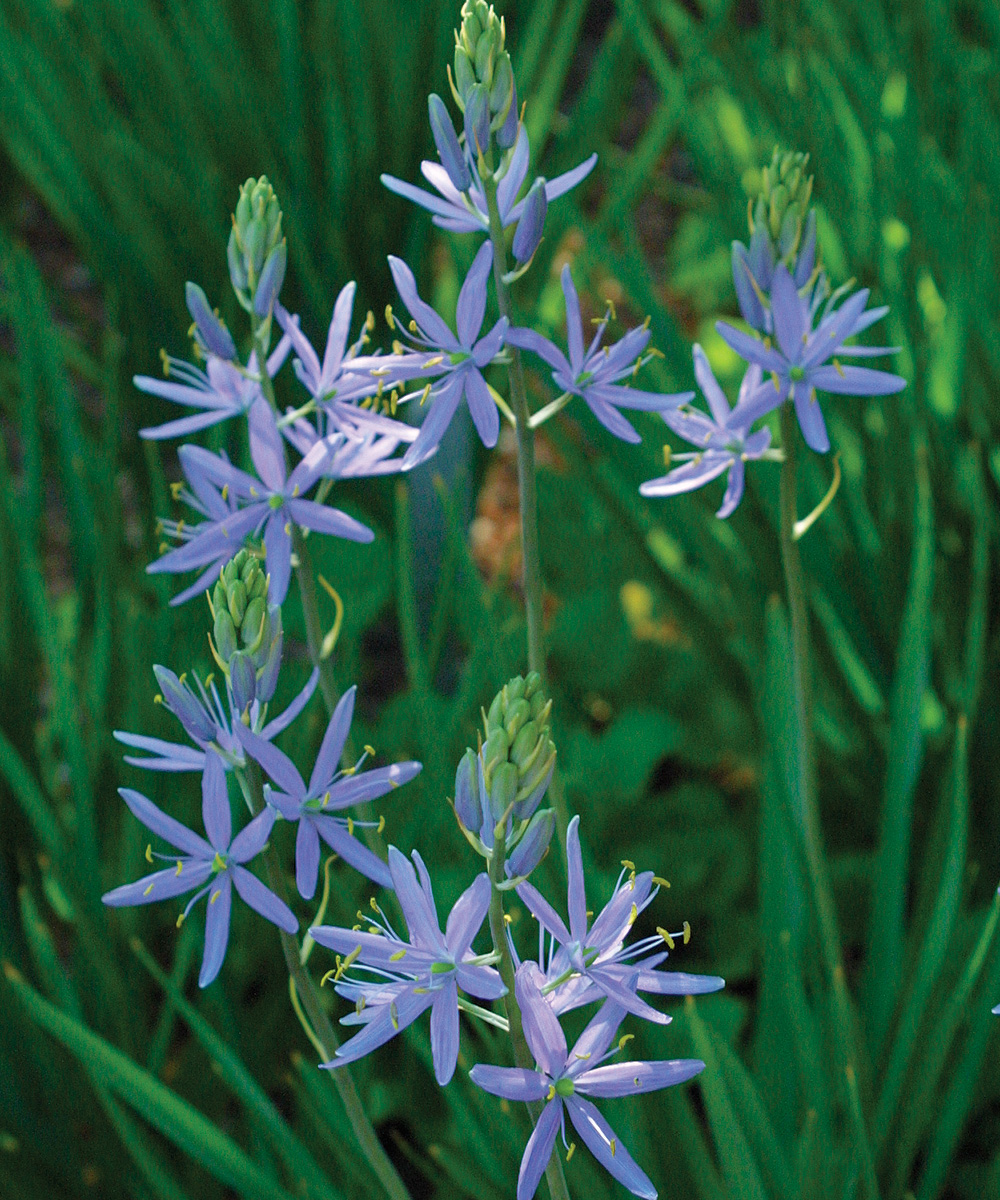 Name:
Camassia
spp. and cvs.
USDA Hardiness Zones: 3 to 11
Size: 1 to 3 feet tall and wide, clumping
Conditions: Full sun; moist to wet soil (tolerates heavy clay); can go dry in summer
In their famous expedition, Lewis and Clark reported that the sheer abundance of camas lily made meadows look like water. The rarity of camas lily in gardens today is probably due to its slowness in reaching blooming maturity, yet its bulbs are starting to appear more frequently. After forming a tuft of unruly, grassy leaves, camas lily sends out stems coiffed with a congested constellation of star-shaped flowers in rare shades of sky blue to lilac and purple to white.
2. 'Blue Arrows' Hard Rush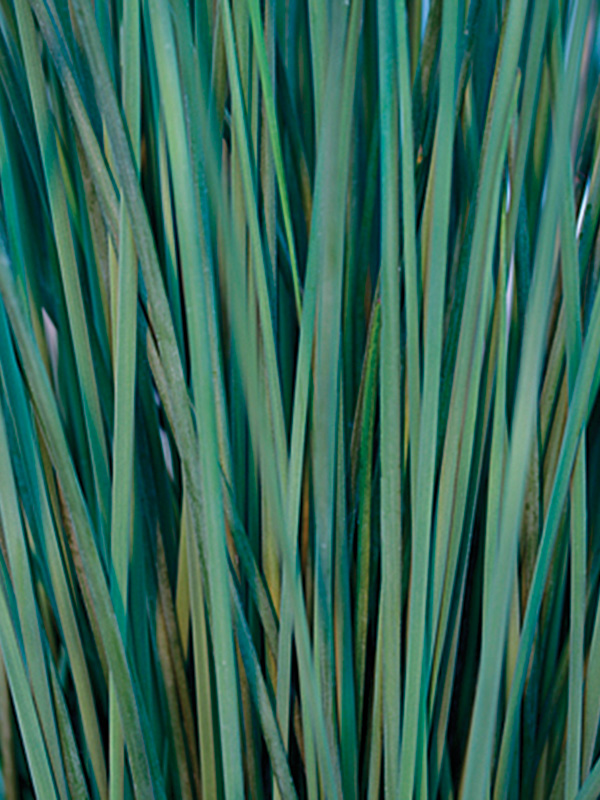 Name:
Juncus inflexus
'Blue Arrows'
Zones: 5 to 9
Size: 2 to 3 feet tall and 12 to 18 inches wide
Conditions: Full sun; normal to wet soil
Among the lush foliages typical of wet areas, this new cultivar of hard rush creates a fine vertical accent. As with most of its peers, 'Blue Arrows' possesses long and upright cylindrical leaves bunched into a tight clump. This novelty is, however, much bluer. Mostly evergreen in our mild climate, 'Blue Arrows' may be used effectively in off-season planters and bedding schemes. When spring comes, remove bruised leaves or cut down the entire plant to within a couple of inches above the ground. While it is a perennial, this selection is most likely to be found alongside premium annuals in most garden centers.
3. 'Osiris Fantaisie' and 'Osiris Café Noir' Ligularias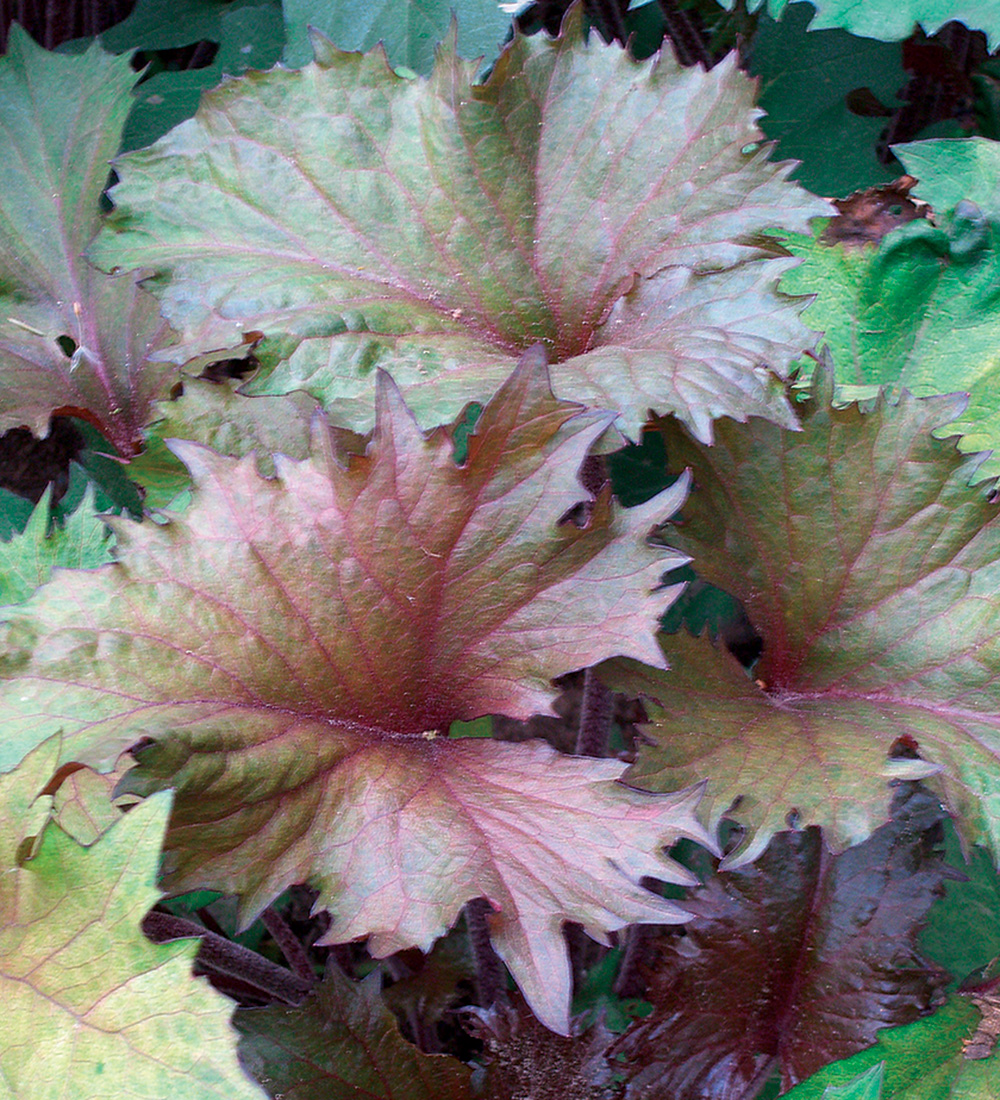 Name:
Ligularia
'Osiris Fantaisie' and 'Osiris Caf
é
Noir'
Zones: 4 to 8
Size: 18 to 24 inches tall and 2 feet wide
Conditions: Partial shade; moist to wet soil
Ligularias have undergone a major make-over: The coarse cultivars of yesteryear are now history, thanks to many a new fancy-leaved selection. Of the latter, 'Osiris Fantaisie' is graced with a generous heart-shaped, heavily serrated (almost frilly), burgundy-infused leaves. Another one is 'Osiris Café Noir' (pictured), a striking perennial that emerges almost black, gradually turning bronze, then olive green. Both ligularias have clashing, mustard yellow flowers; you should either overlook them or simply cut them off. Without enough sun, the colors of their foliage fade; with too much sun, their foliage may flag temporarily.
4. Umbrella Plant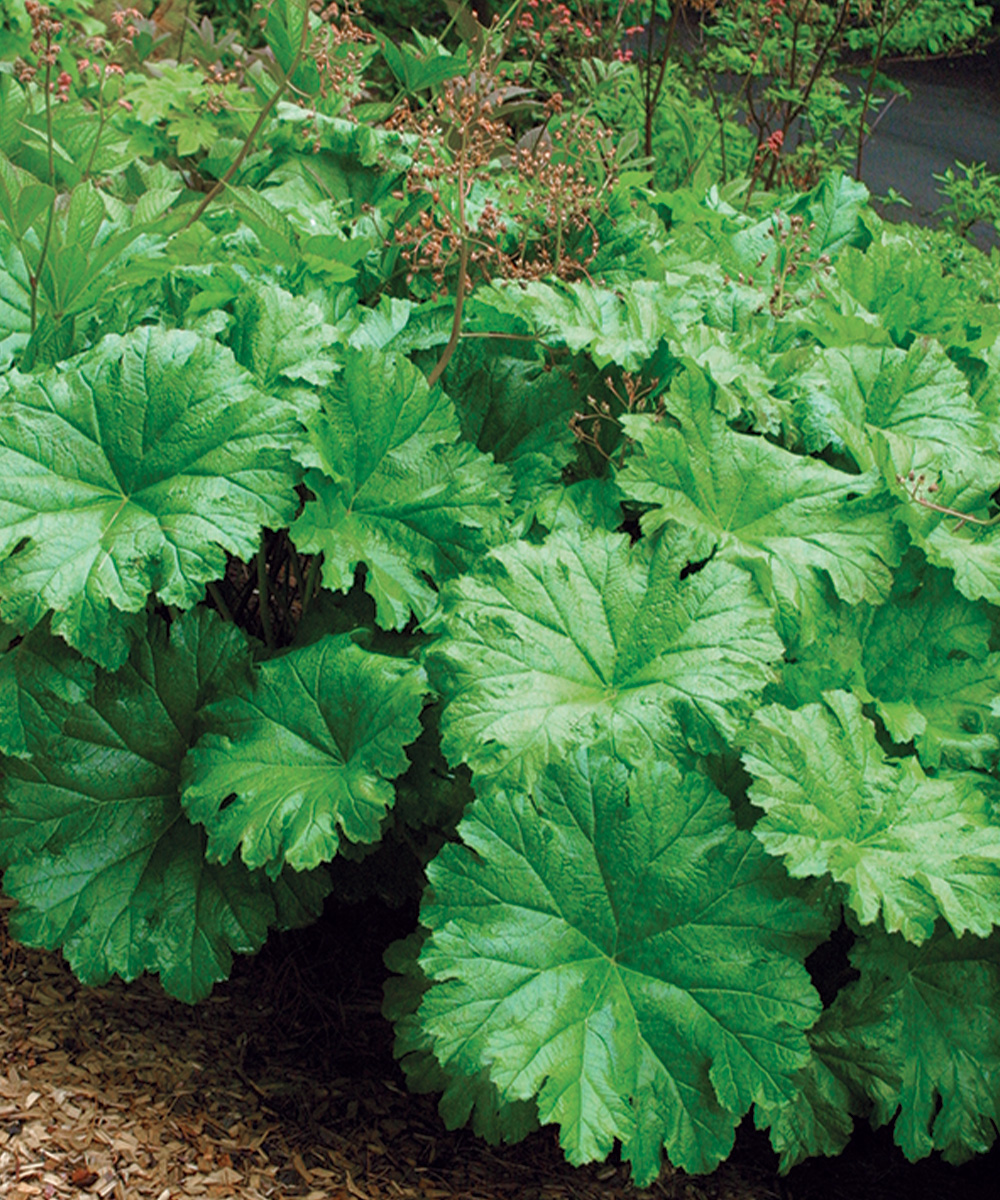 Name:
Darmera peltata
Zones: 5 to 9
Size: 3 to 4 feet tall and wide
Conditions: Full sun to dappled shade; moist to wet soil
Native to the edges of streams and rivers of the Siskiyou Mountains, umbrella plant is ideal for injecting foliar boldness to any shy planting. While its large leaves are its main aesthetic attribute (and what an attribute!), the pink flowers unfold first, in tight heads perched atop 2-foot-tall, leafless stems in early spring. When grown in the open, umbrella plant turns from glossy green to various shades of vibrant red and orange before dis­appearing for the winter. It grows out of thick, creeping rhizomes but can be kept in the tightest of spaces.
---
Dave Demers is a founder of CYAN Horticulture, a design and consulting company in Vancouver, British Columbia.