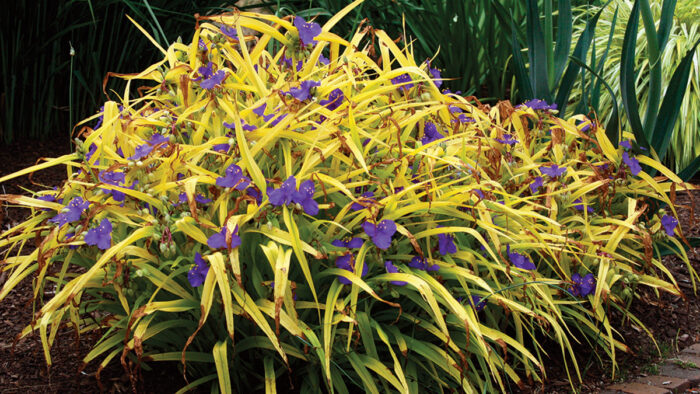 Lots of gardeners deal with at least one area of their property that never seems to dry out. As horticulturist Joseph Henderson explains in his article Plants for Soggy Spots, lots of plants flounder in these kinds of conditions: "Without a steady supply of air, waterlogged roots begin to gasp and eventually rot, killing the foliage above."
Thankfully, a soggy spot doesn't require a complete garden overhaul; it just requires the right plants that thrive in consistently wet conditions. Below, you'll find plants for wet areas in the Northern Plains. To find even more plants for wet soil, check out Joseph's article: Plants for Soggy Spots.
---
1. 'Husker Red' Penstemon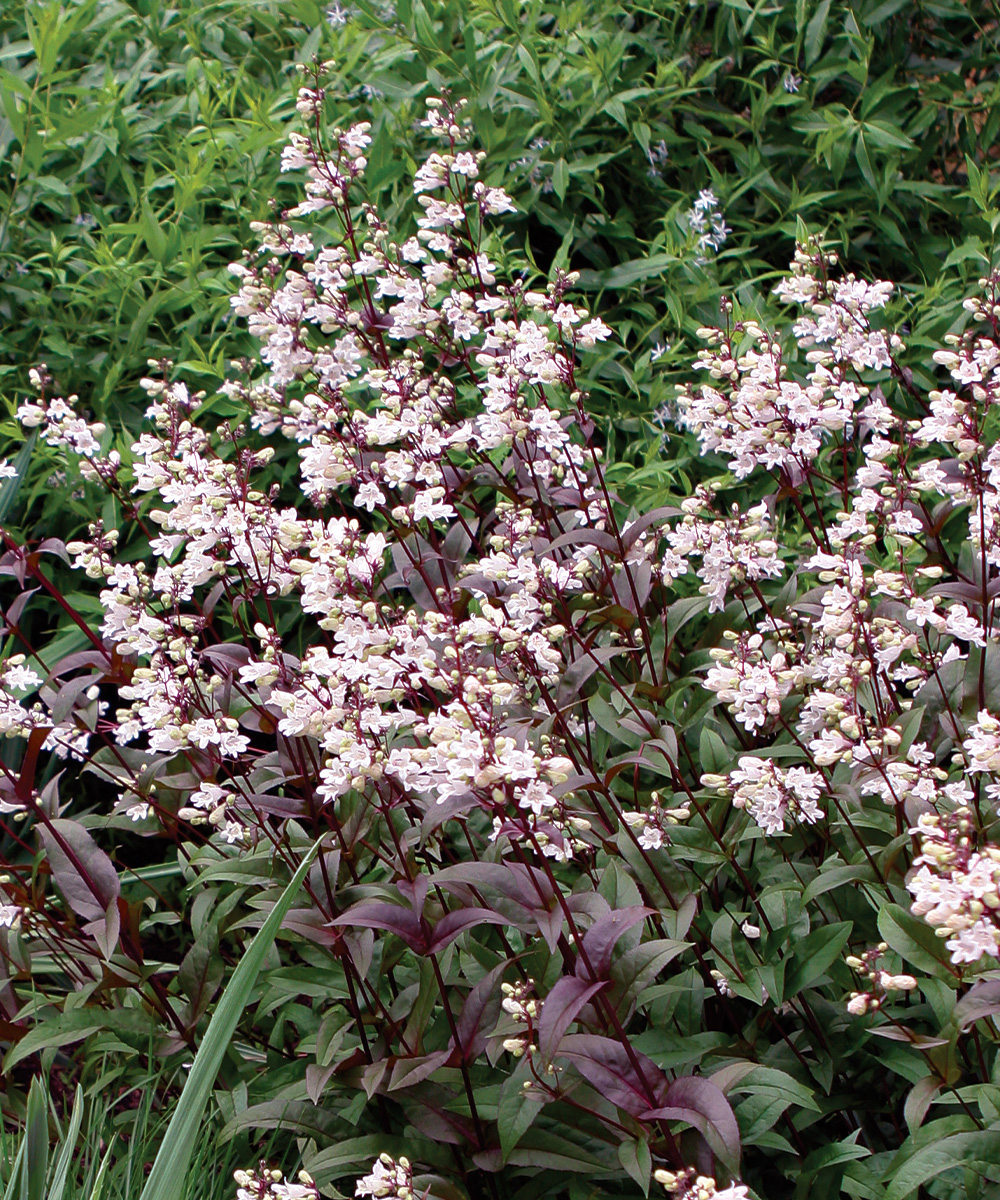 Name:

 

Penstemon digitalis

'Husker Red'

USDA Hardiness Zones: 3 to 8

Size: 3 feet tall and 1 to 2 feet wide

Conditions: Full sun; tolerates moist and dry soils

You'd never guess a penstemon could take wet soil, but I've found 'Husker Red' seeding itself in wet areas of the sunny Nebraska prairie. Burgundy foliage emerges in early spring, followed by a cloud of pinkish white blooms in late May and early June. The burgundy seed heads can be left on the plants for added ornamental show, bird food, and self-seeding. The foliage is semi­evergreen here in Lincoln, Nebraska, adding a bonus display of burgundy winter color.
2. Swamp Rose Mallow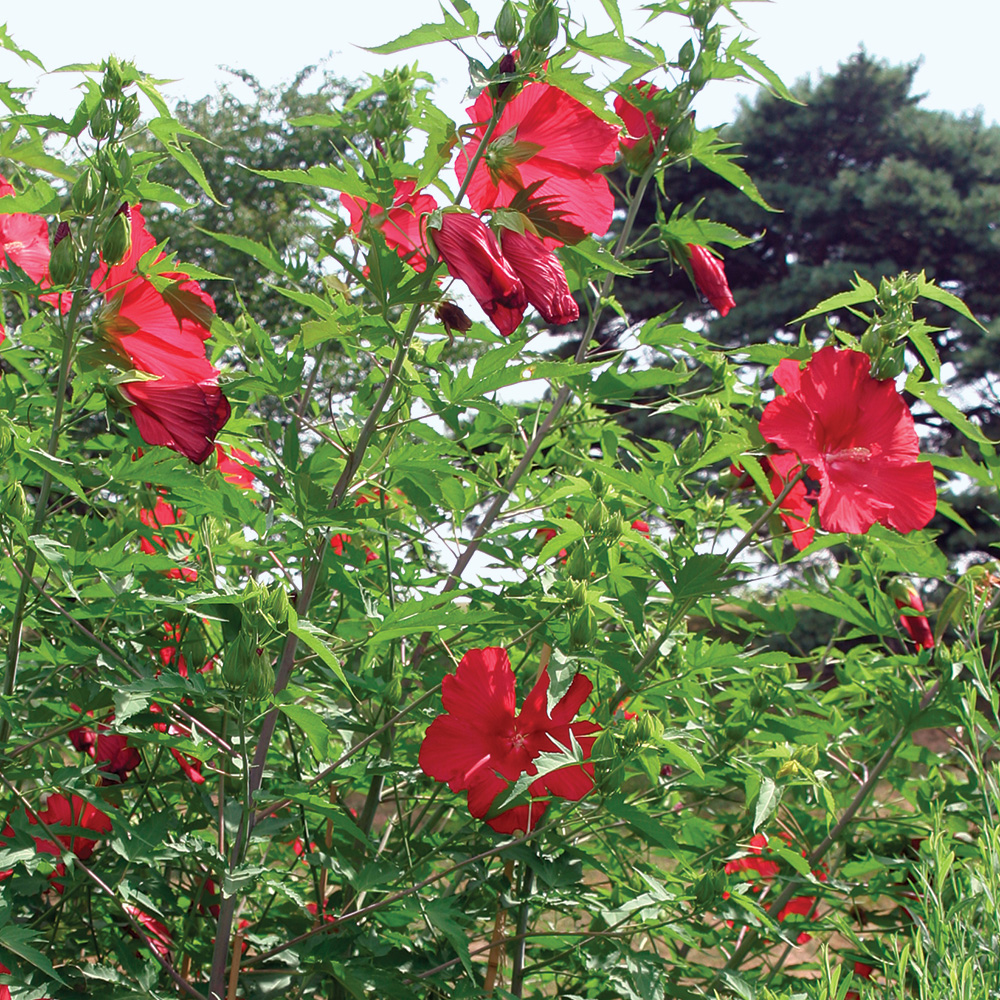 Name:
Hibiscus moscheutos
and cvs.
Zones: 4 to 9
Size: Up to 6 feet tall and 2 to 3 feet wide
Conditions: Full sun; prefers fertile, moist soil but will adapt to a variety of conditions
The colorful foliage and large flowers of swamp rose mallow provide a spectacular late-summer show. It works best in combination with other tall perennials and ornamental grasses. The plant ('Lord Baltimore', pictured) is slow to emerge in spring, requiring a gardener's patience. It's best to leave the dead stalks in place over winter to remind you of their location in the garden once spring arrives.
3. Swamp Milkweed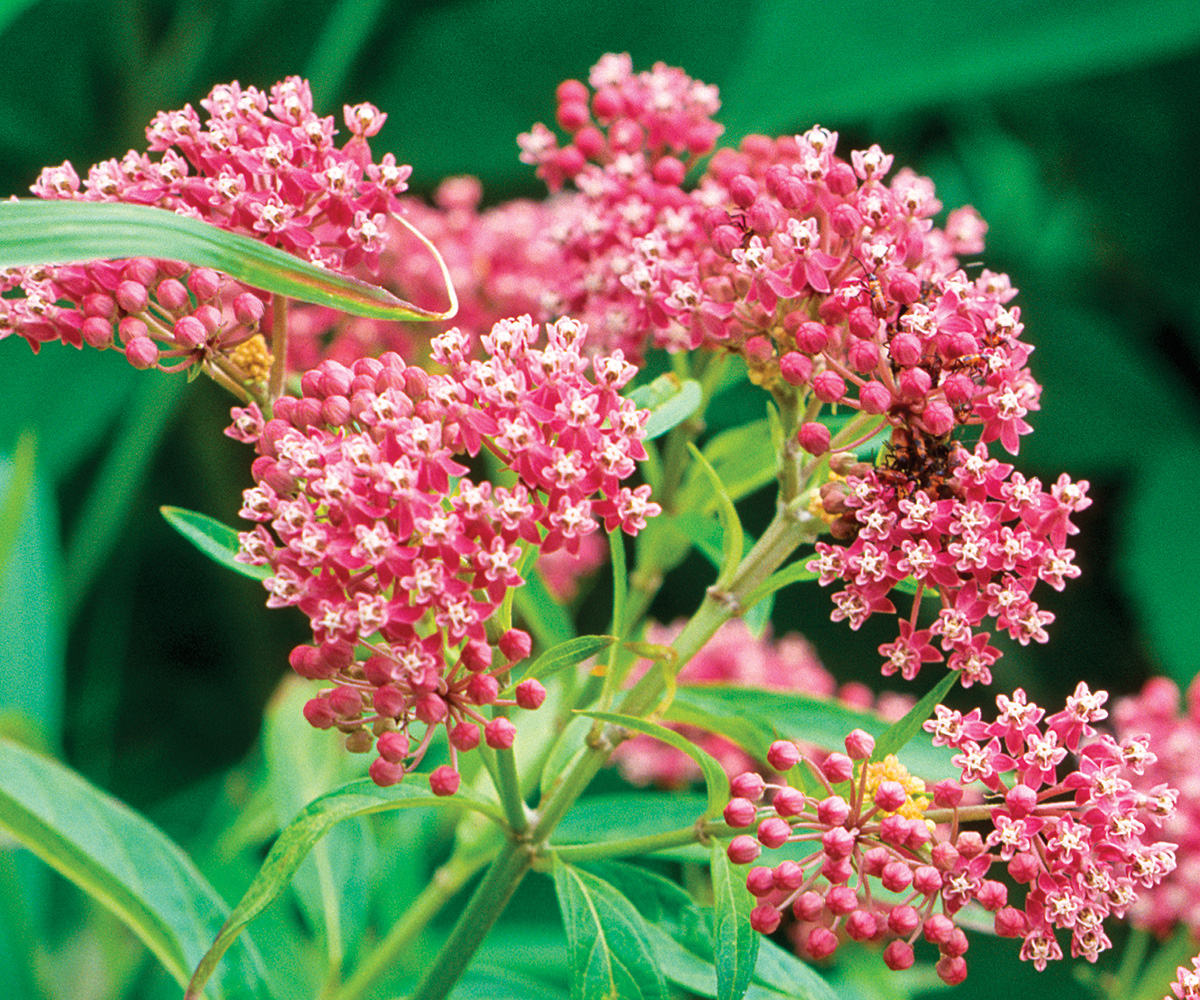 Name:
Asclepias incarnata
Zones: 3 to 9
Size: 4 to 5 feet tall and 2 to 3 feet wide
Conditions: Full sun to partial shade; prefers moist soil but will tolerate hot, baking conditions
Swamp milkweed, a native of the Great Plains, is a good choice for tough urban conditions. This plant is best used as a backdrop because of its gangly nature, but the midsummer, soft pink flowers are sure to attract people and butterflies alike. Aphids are also attracted to swamp milkweed, but con­trolling them with insecticides will also harm butterflies.
4. 'Blue and Gold' Spiderwort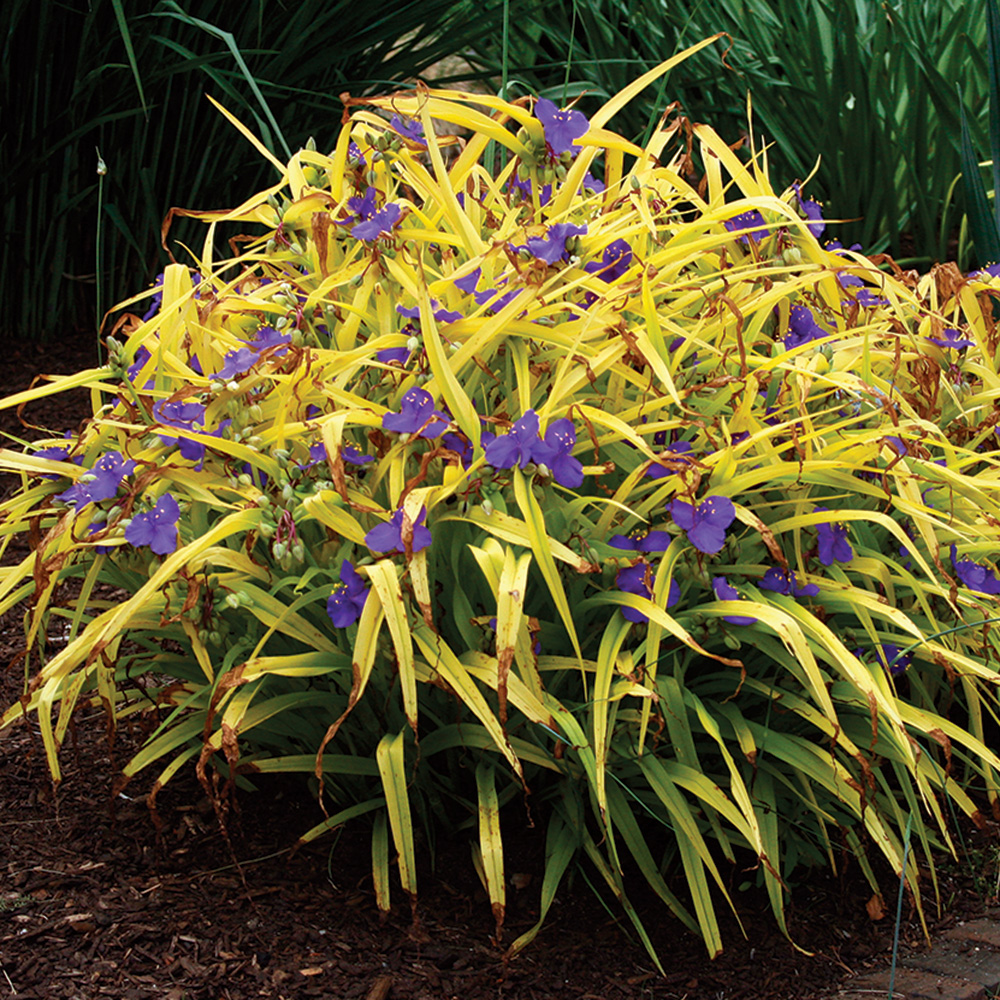 Name:

 

Tradescantia

andersoniana

'Blue and Gold'

Zones: 5 to 9

Size: 2 feet tall and wide

Conditions: Full sun to partial shade; fertile, moist soil

Wet or dry and in sun or shade, 'Blue and Gold' spiderwort has colorful, contrasting foliage that brightens any spot in the landscape. Purple blooms appear in early summer and will continue to bloom further into the season if deadheaded. The often floppy nature of spiderwort can be corrected by severely cutting it back after the first round of blooms fade; the returning foliage will appear tidier.
---
Luann Finke is co-owner and operator of Finke Gardens & Nursery in Lincoln, Nebraska.