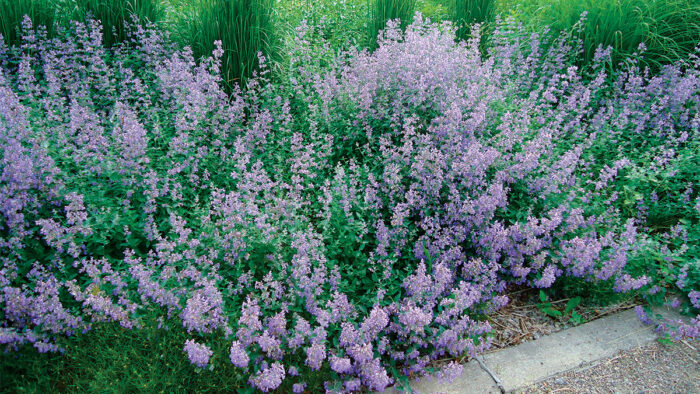 ---
1. Mardi Gras Sneezeweed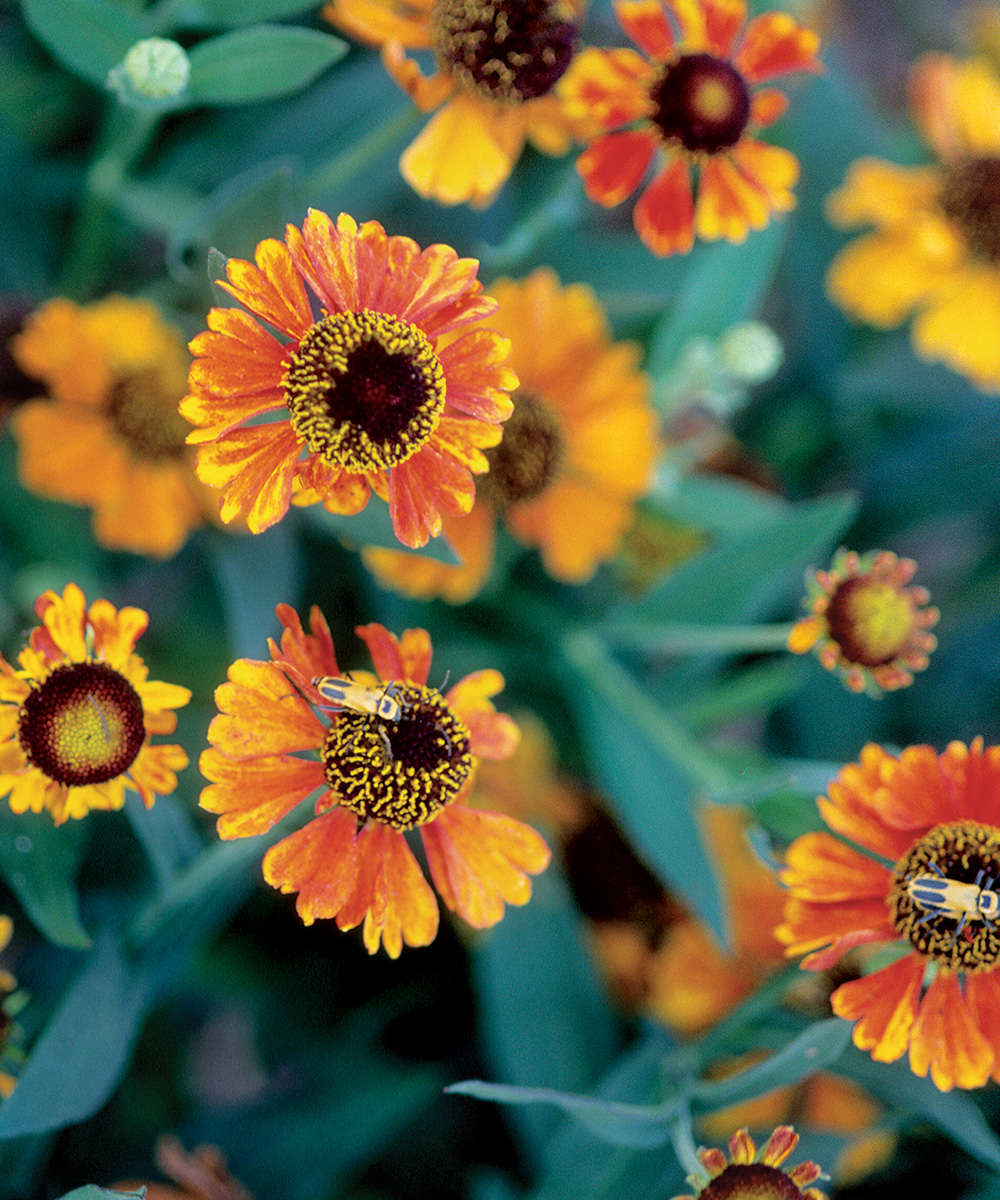 Name:
Helenium
'Helbro'
USDA Hardiness Zones: 4 to 8
Size: 30 to 40 inches tall and 18 to 24 inches wide
Conditions: Full sun; moist, well-drained soil
European garden designers have long valued sneezeweed for its vibrant flowers and its bloom time, which spans summer and fall. It is, surprisingly, often underutilized in North America, where it is native. Mardi Gras sneezeweed sports 2-inch-wide, multicolored flowers on rigid stems. The plant has an upright habit that is beautiful in masses or scattered loosely through a border. An individual plant benefits from being positioned in the middle of the border, where it can rely on the support of adjacent plants. I cut sneezeweed back to 1 foot tall in early June to delay the bloom time, encourage branching, and reduce the need for staking.
2. 'Black Adder' Anise Hyssop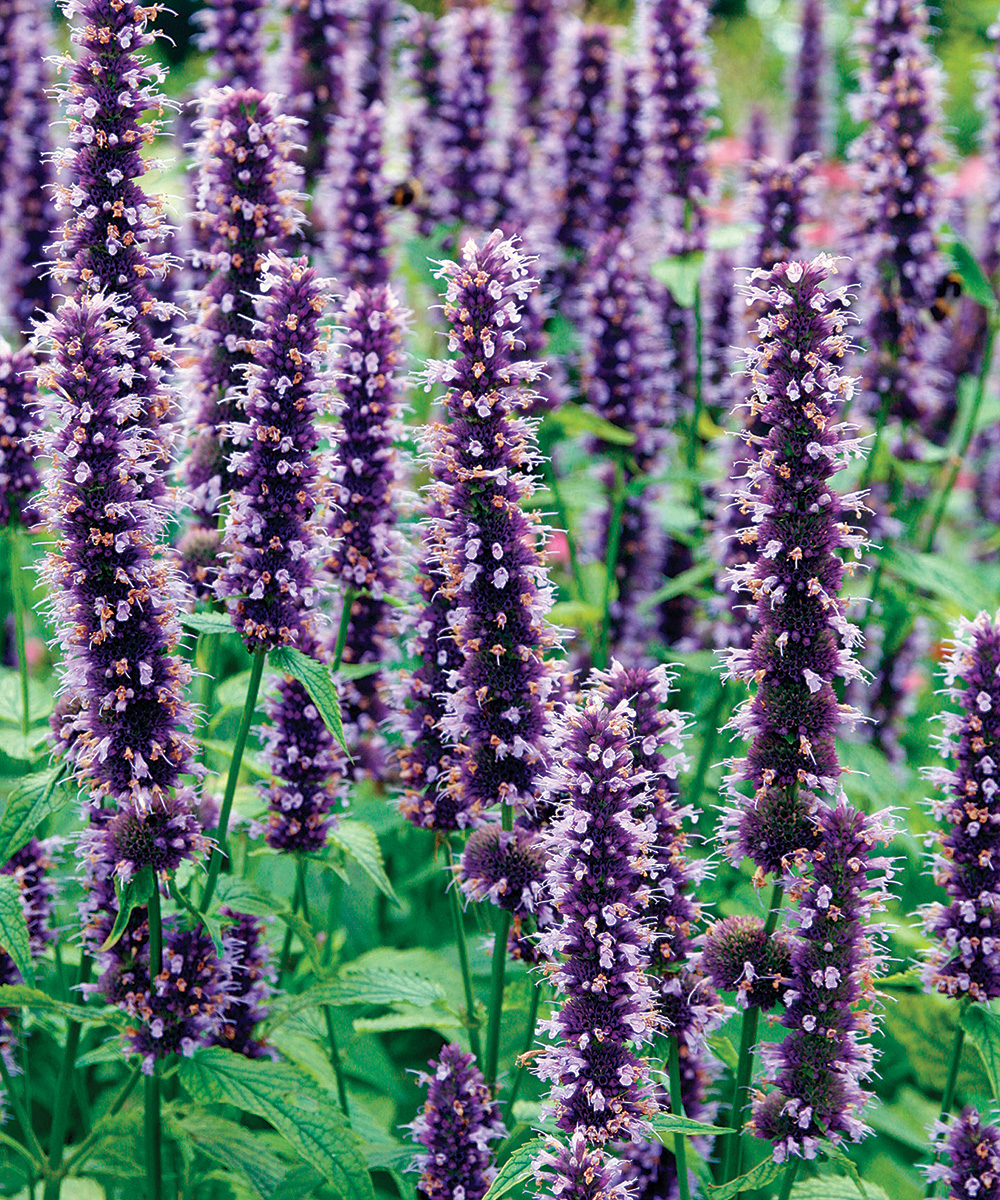 Name:
Agastache
'Black Adder')
Zones: 5 to 9
Size: 2 to 3 feet tall and wide
Conditions: Full sun; well-drained soil
The result of a cross between Agastache rugosa and A. foeniculum, 'Black Adder' is one of the showiest and longest-blooming anise hyssops. Strong, upright stems support 4-inch-long spikes of flowers from June until frost. The tubular, smoky violet blooms contrast with the plant's dark purple buds and are attractive to hummingbirds, butterflies, and bees. 'Black Adder' has a strong vertical presence, and it also has winter interest: The stems and seed heads fade to brown and remain upright. Good drainage is essential for this plant to survive winter.
3. Autumn Moor Grass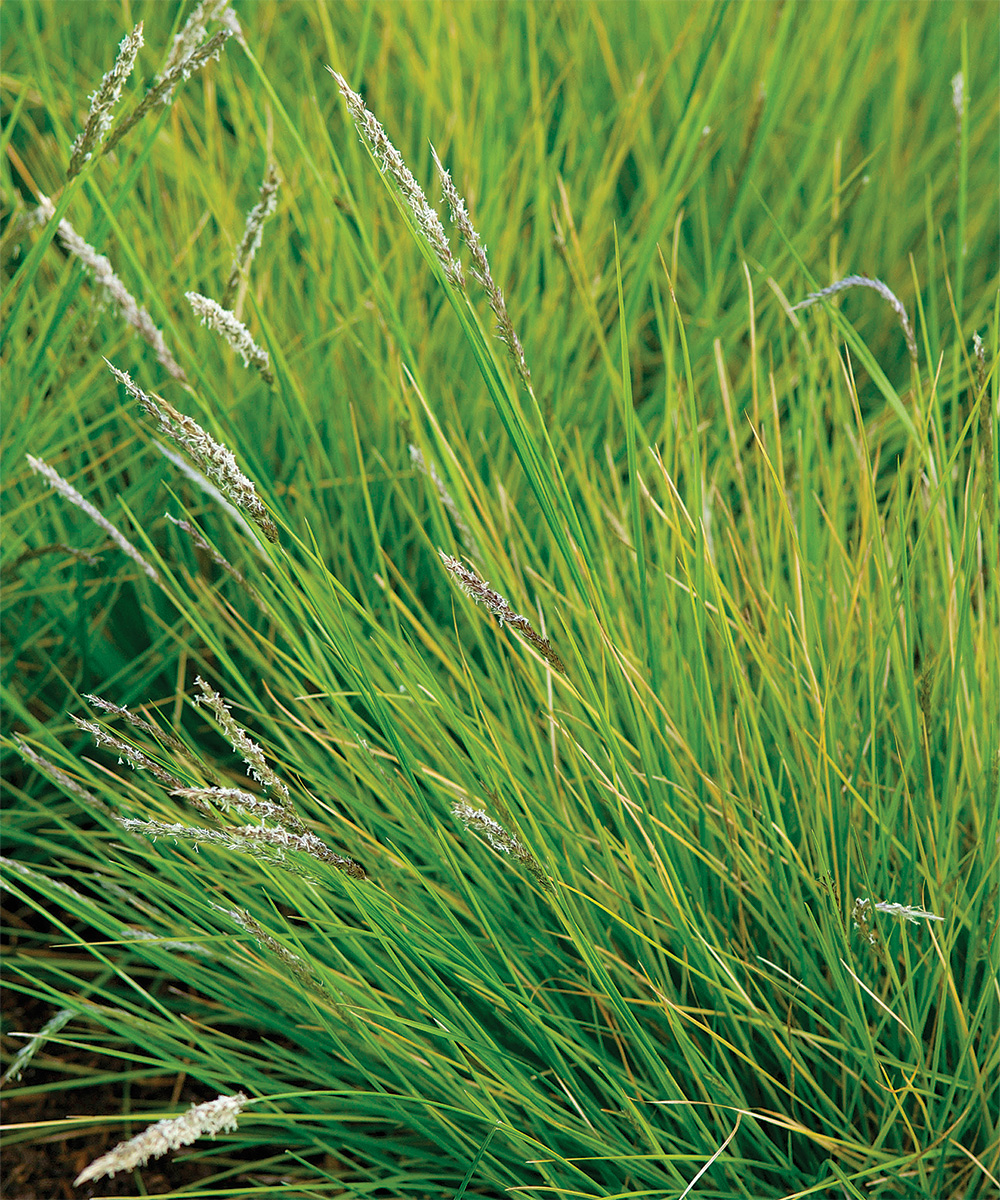 Name:
Sesleria autumnalis
Zones: 5 to 9
Size: 12 to 18 inches tall and wide
Conditions: Full sun to light shade; moist, well-drained soil
I use autumn moor grass liberally in my designs because it's durable and it enhances any plant it neighbors. Blades of nearly iridescent, chartreuse-green foliage emerge in spring and form uniform tufts. By summer, the leaves darken slightly and silvery flower stalks emerge, creating a unique tone-on-tone effect. Once established, autumn moor grass is drought tolerant. It can also handle root competition from trees and shrubs. It is best used in small groups in the front of the border or massed for use as a ground cover.
4. Lesser Calamint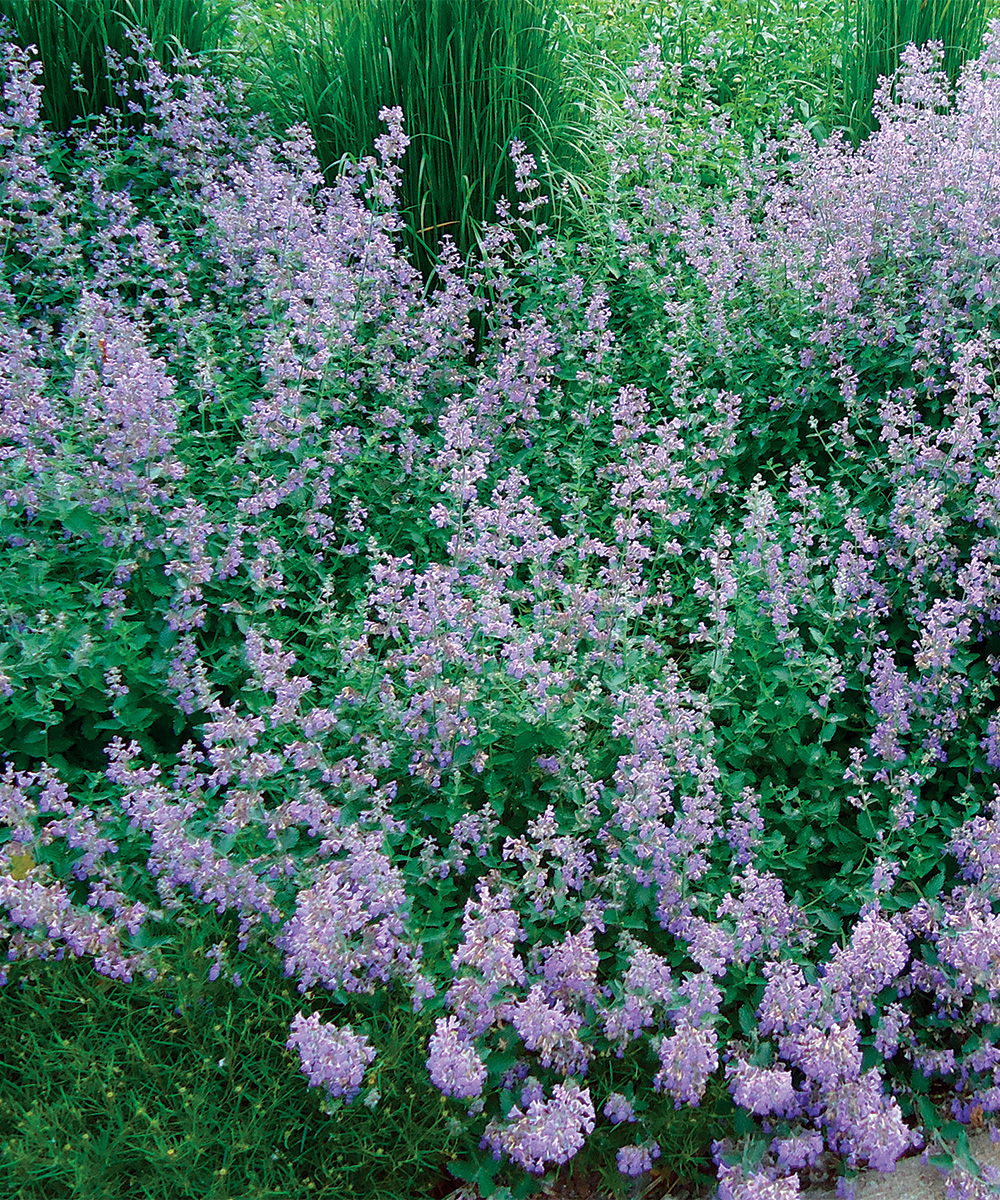 Name:
Calamintha nepeta
ssp.
nepeta
and cvs.
Zones: 4 to 9
Size: 18 to 24 inches tall and wide
Conditions: Full sun; moist, well-drained soil
Lesser calamint is a fast-growing perennial, useful for covering ground in a new border or masking the bare ankles of leggy plants. It has an upright and uniform habit with peppermint-scented, shiny green foliage. From early summer to frost, pale lavender flowers envelop the plant, giving it a delicate, airy appearance. It is equally at home in naturalistic displays and more formal presentations. Lesser calamint is drought tolerant, once established, and is deer resistant. The plant is extremely low maintenance, with self-cleaning flowers that do not produce seed.
---
Adam Woodruff is a garden designer in Marblehead, Massachusetts.