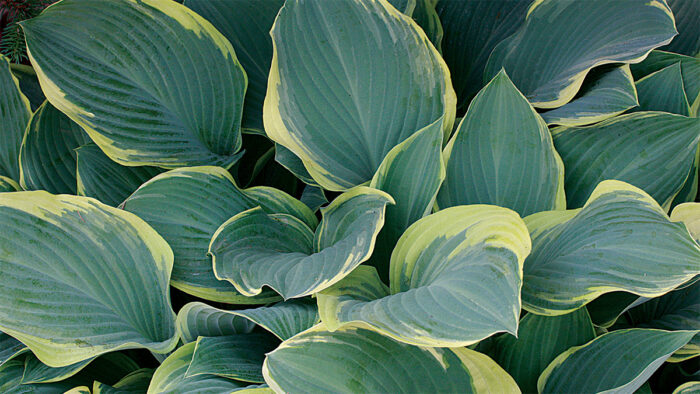 ---
1. 'Georgia Blue' Speedwell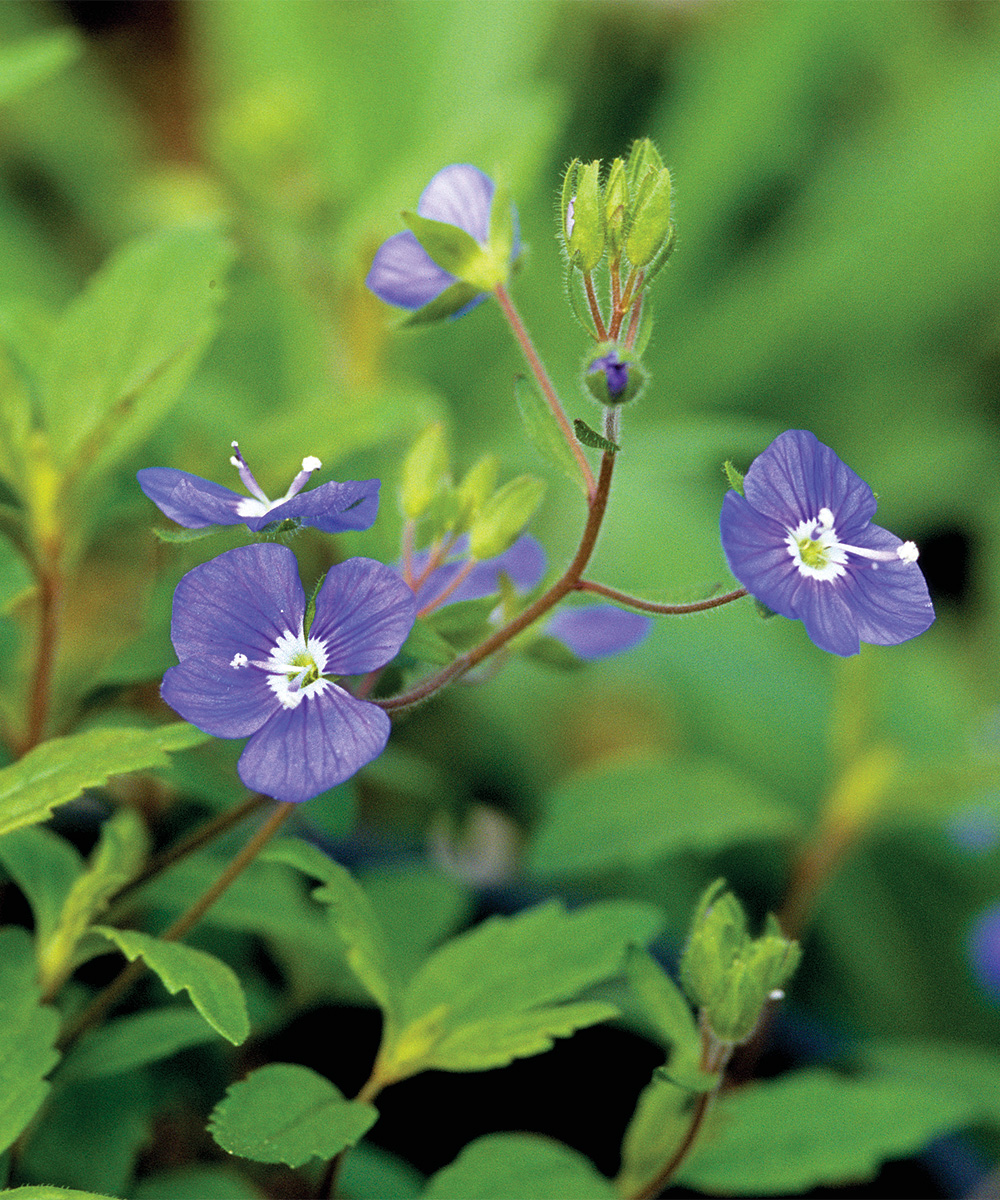 Name:
Veronica peduncularis
'Georgia Blue'
USDA Hardiness Zones: 6 to 8
Size: 6 inches tall and 1 foot wide
Conditions: Full sun to partial shade; rich, well-drained soil
This versatile ground cover has evergreen foliage with burgundy tints and rich blue flowers from spring to summer. It's a tough plant that attracts butterflies and hummingbirds but, thankfully, not rabbits. In spring, 'Georgia Blue' speedwell combines beautifully with dwarf daffodils (Narcissus spp. and cvs., Zones 3–9) while later hiding their decaying foliage. In summer, it can form an attractive mat under larger plants while restricting weed growth with its light-suppressing cushion.
2. 'Sagae' Hosta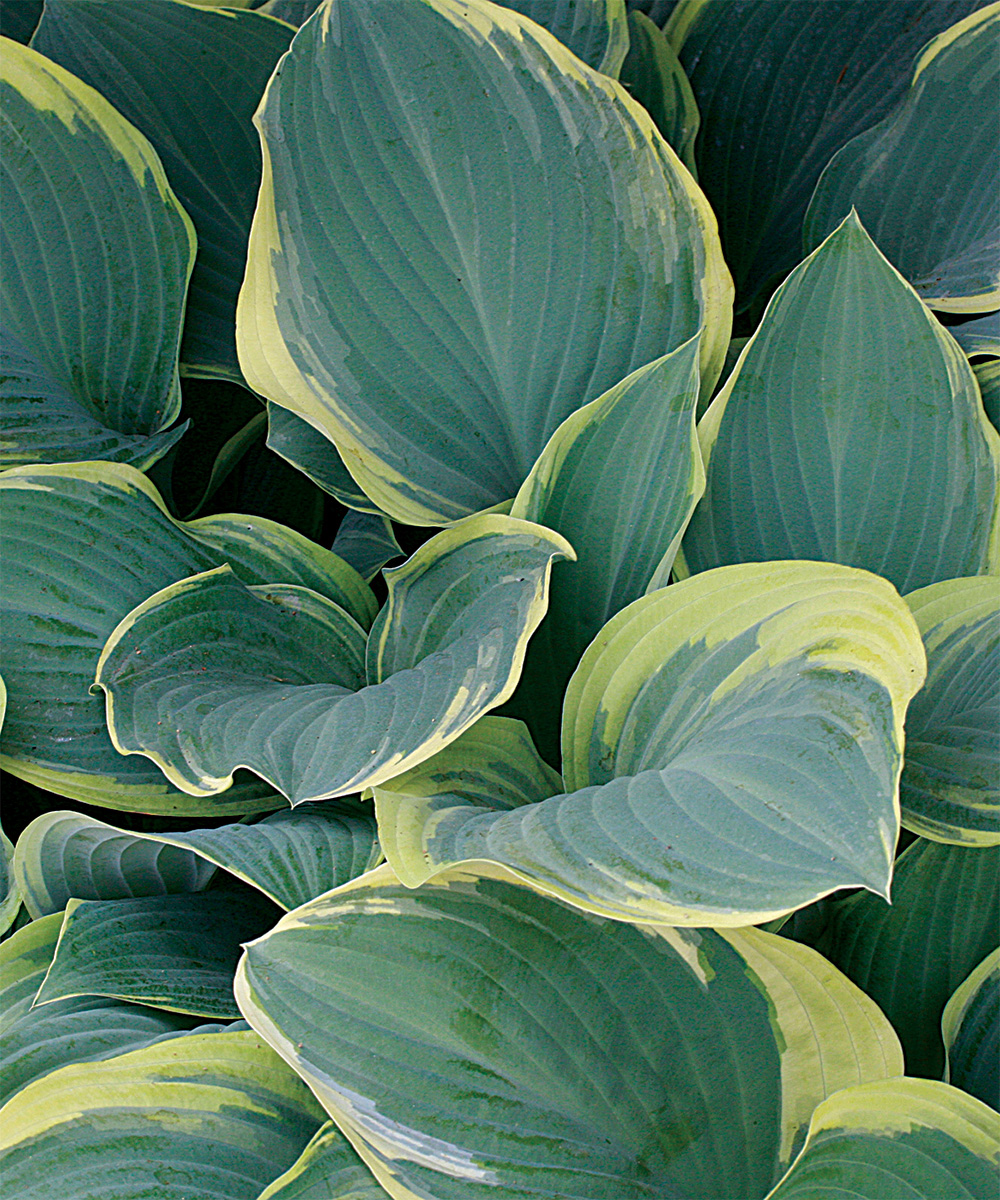 Name:
Hosta
'Sagae'
Zones: 3 to 9
Size: 3 feet tall and wide
Conditions: Partial to full shade; moist soil
'Sagae' hosta makes a bold statement in the shade because, although it is slow growing, a mature clump can, in time, reach 6 feet across. A broad yellow margin on large heart-shaped, blue-green leaves adds drama that few other varieties can rival. This is my favorite hosta for planting alongside clumps of periwinkle English bluebell (Hyacinthoides non-scripta, Zones 4–10). The upright vase shape of 'Sagae' hosta allows the spikes of English bluebell to grow unimpeded, and the hosta leaves are still unfurling when the spring bulbs are their showiest. As the English bluebell dies down, the hosta foliage quickly covers the bare spots. During the time that the two plants are visible together, the periwinkle color of English bluebell enhances the blue tones of 'Sagae' hosta.
3. Rock Soapwort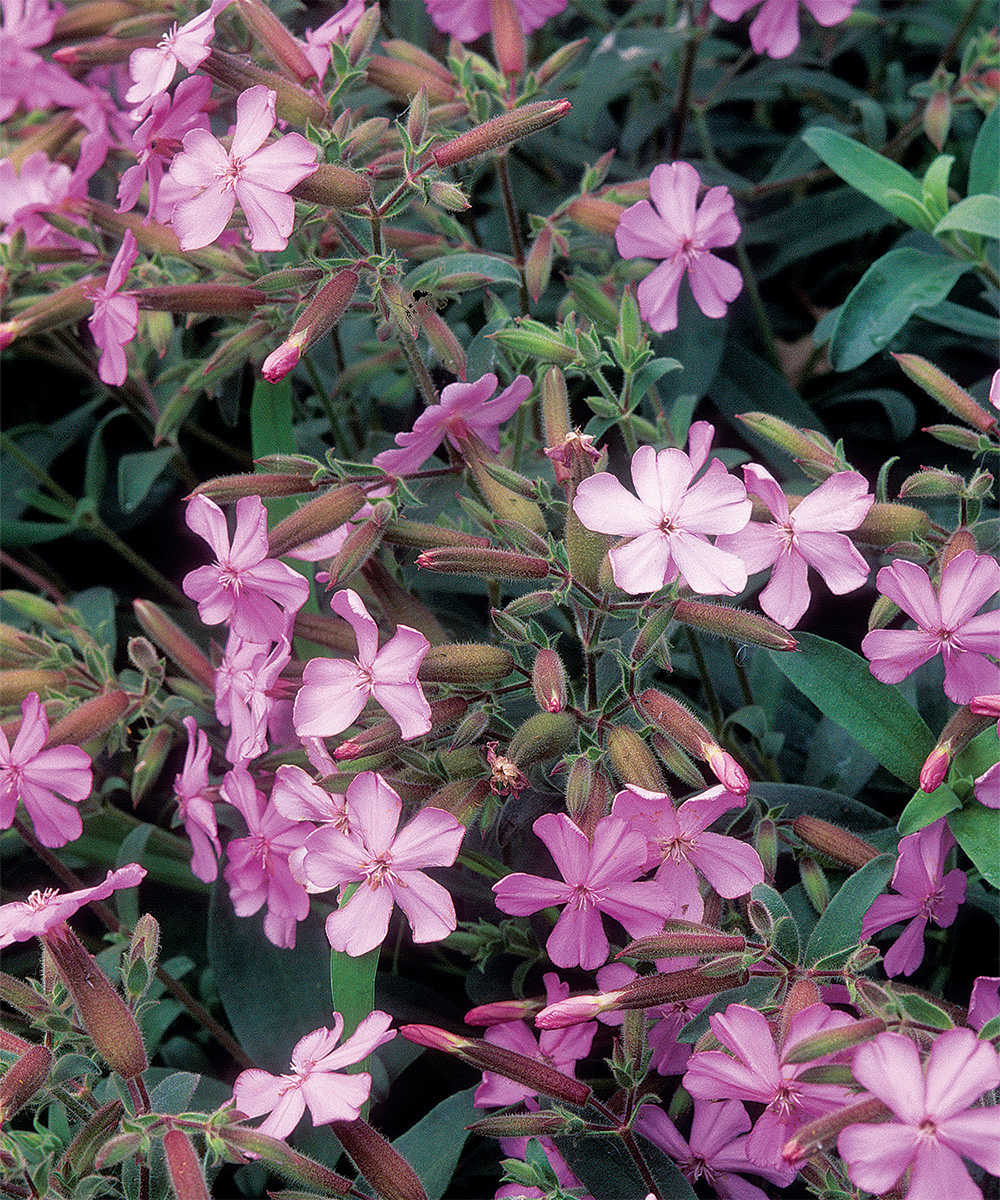 Name:
Saponaria ocymoides
Zones: 4 to 8
Size: 6 to 8 inches tall and 15 inches wide
Conditions: Full sun; well-drained soil
This low-maintenance perennial scrambles happily under taller companions and looks perfectly at home tumbling over rock walls. Unlike its taller invasive cousin, the common soapwort (S. officinalis, Zones 3–9), rock soapwort snuggles up nicely to its neighbors without swamping them, forming a useful weed-smothering mat. Small pink flowers cover the plant in early summer, when it can bridge the color gap between early-blooming bulbs and fall stars. As you would expect from a plant native to the Alps, its two enemies are shade and poor drainage.
4. Fleabane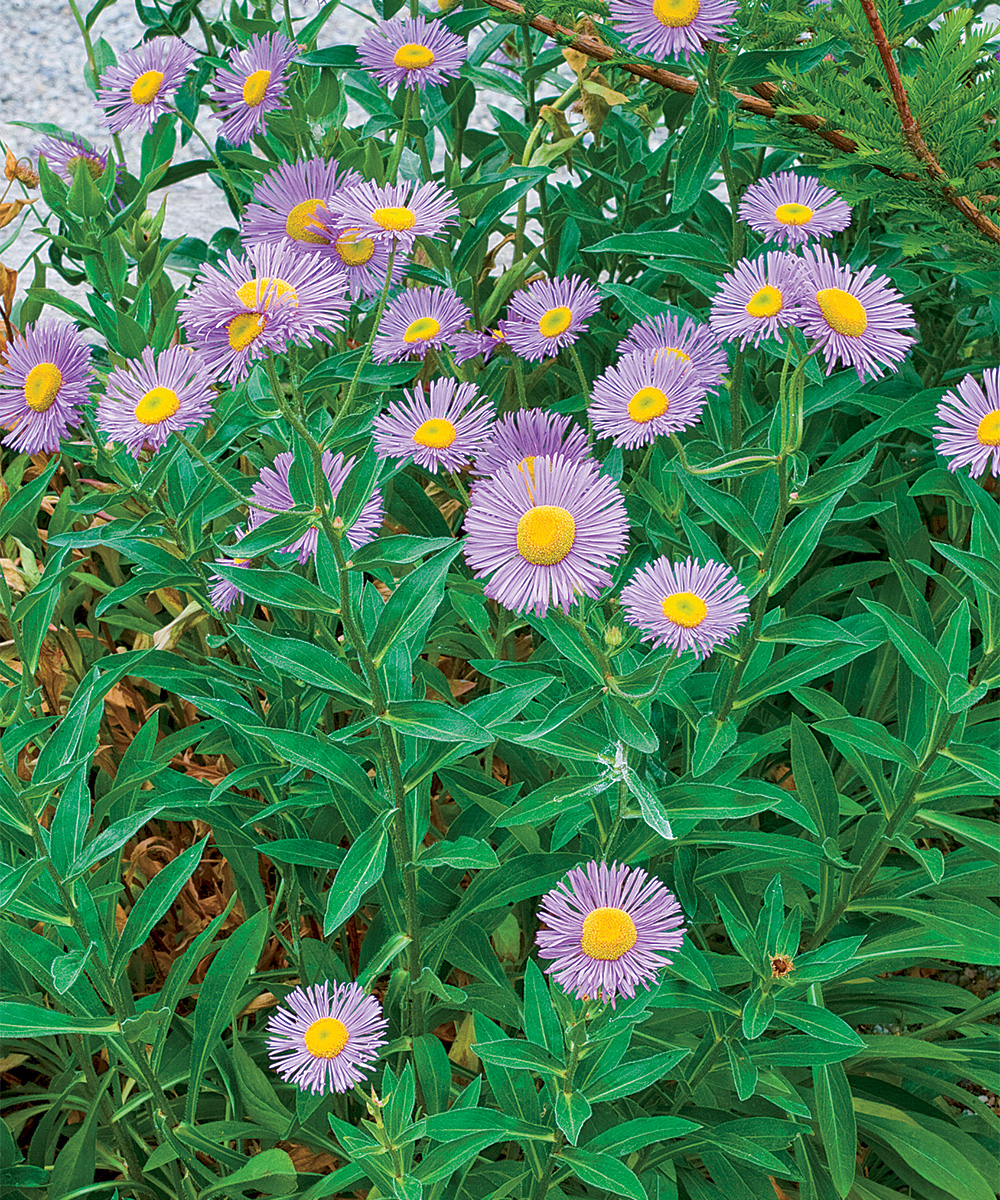 Name:
Erigeron speciosus
Zones: 2 to 8
Size: 1 to 2 feet tall and wide
Conditions: Full sun; well-drained soil
I can't say enough good things about this underutilized plant. Rays of soft petals in shades of blue surround a central yellow disc, making these 1½- to 2-inch-wide daisies look like early-season asters. The blooms keep coming throughout summer, especially if deadheaded regularly. The compact habit of fleabane makes it the perfect hole filler among other plants that need time to mature. Fleabane spreads freely without being invasive, and it can easily be thinned out or removed completely when needed. In my Zone 7 garden, the basal foliage is evergreen in all but the harshest of winters.
---
Karen Chapman is a garden designer in Duvall, Washington.