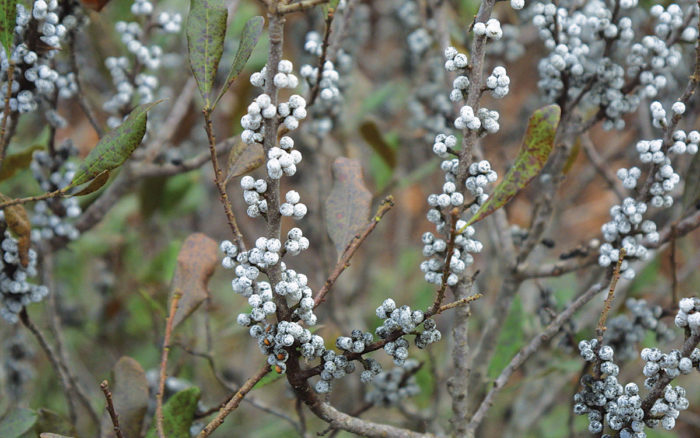 ---
1. Northern Bayberry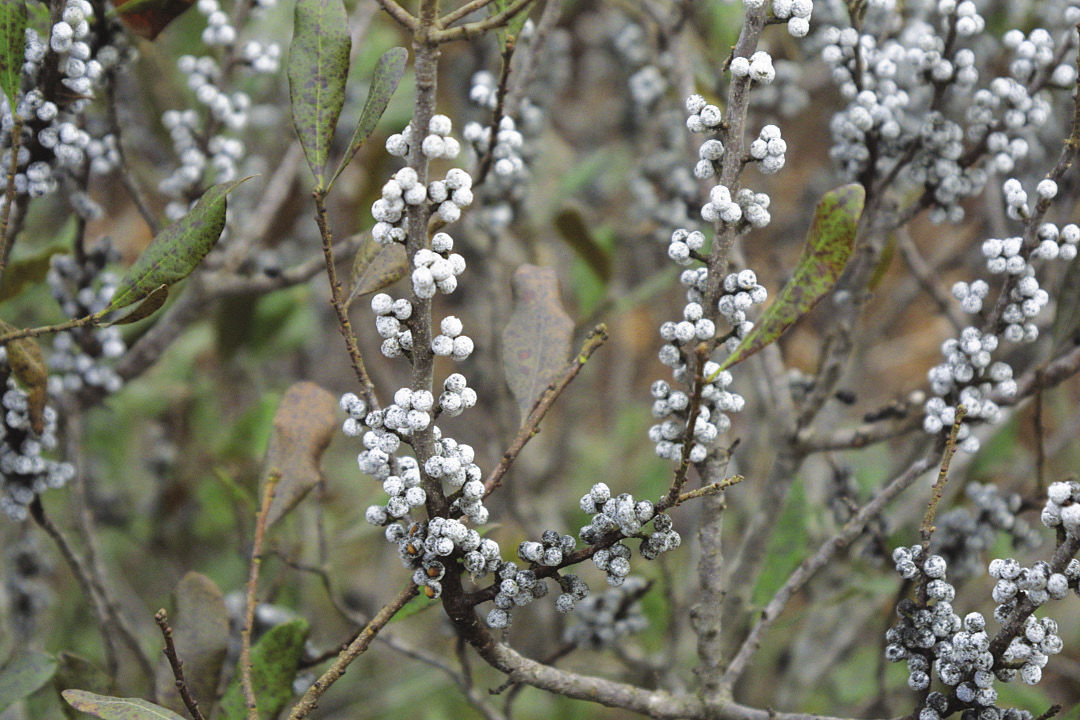 Name: Myrica pensylvanica
USDA Hardiness Zones: 3 to 6
Size: 9 feet tall and 5 to 12 feet wide
Conditions: Full sun to partial shade; moist, well-drained soil
The glossy, dark green leaves of this shrub persist in all but the harshest of winters. If the foliage does fall, waxy and dainty blue-gray berries along the stems of female plants are revealed. They are relished by songbirds, whose picnicking will delight onlookers on winter days. Place this tough plant near a walk you need to shovel (it's salt tolerant), and its fresh, aromatic scent will lighten your step as you brush by. In moist sites, it can grow rapidly to the outer limits of its listed height, but is easily kept in check with pruning.
2. Christmas Fern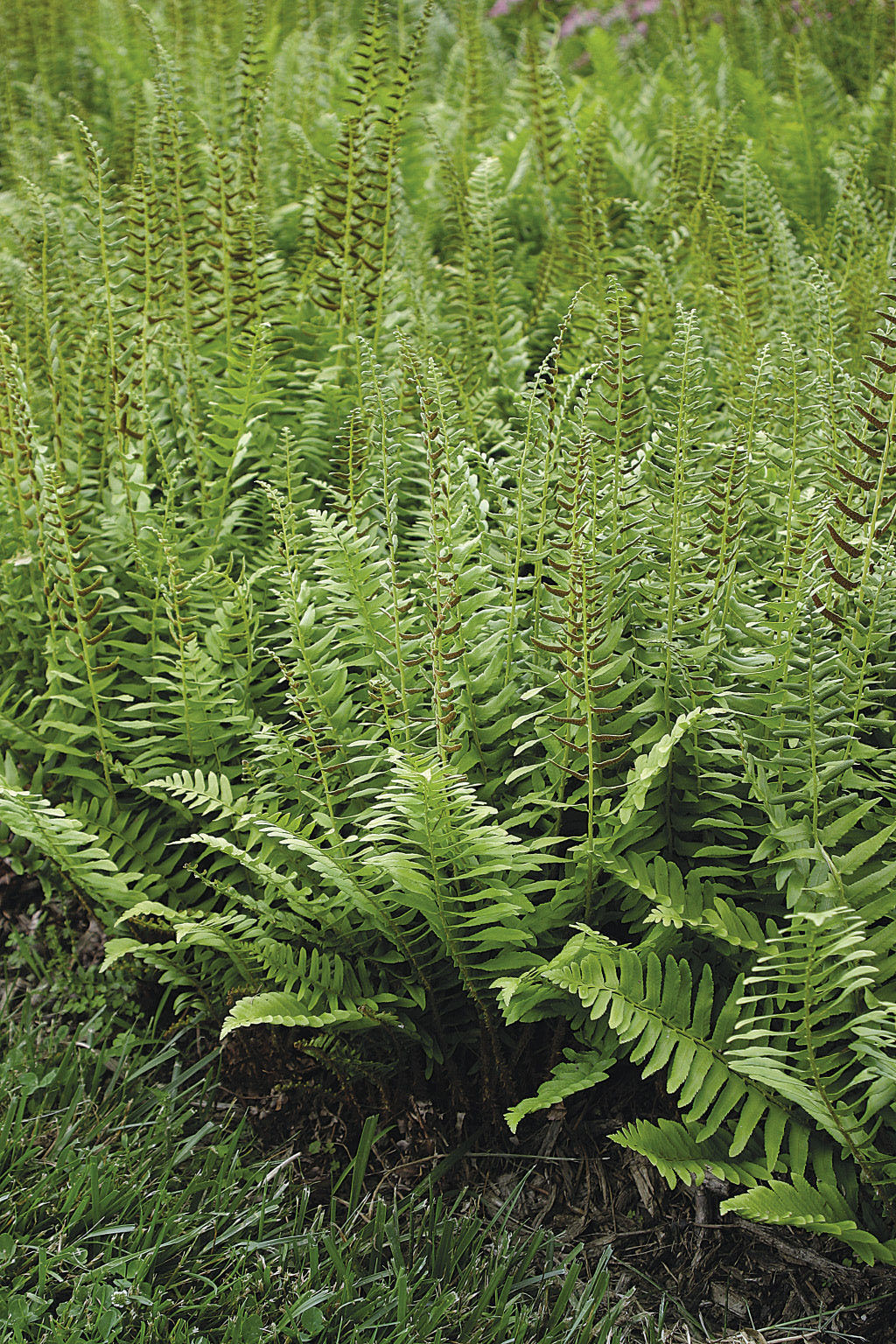 Name:

Polystichum acrostichoides
Zones: 3 to 8
Size: 18 inches tall and 3 feet wide
Conditions: Full sun to partial shade; moist, well-drained soil
This plant will thrive in most gardens, as long as the soil is well drained. One of the few native evergreens in our decidedly deciduous mid-Atlantic area, it provides winter cover and habitat for ground-feeding and ground-nesting bird species, as well as supports several species of butterflies. Drought and deer resistant, its deep green, glossy fronds can be used in winter arrangements. In full sun, it will need consistent moisture to survive.
3. Allegheny Spurge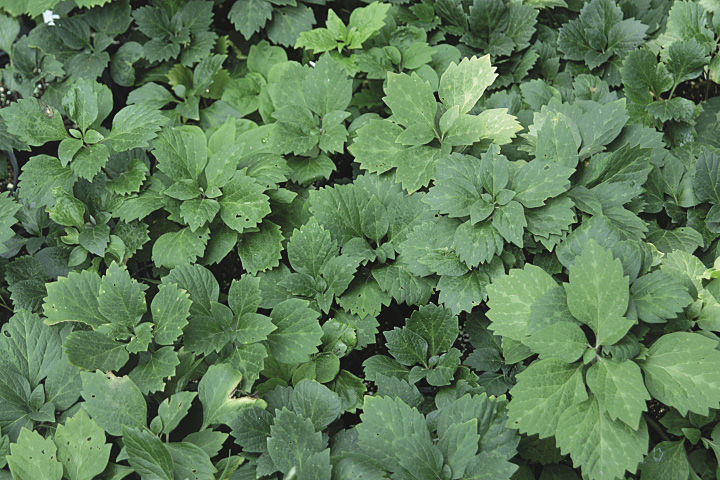 Name:

Pachysandra procumbens
Zones: 5 to 9
Size: 1 foot tall and spreading indefinitely
Conditions: Full shade; moist to average soil
In early spring, this slowly spreading ground cover sports a short, upright plume of sweetly fragrant white flowers for early nectar seekers. The flowers are followed by a tight bundle of upright chartreuse foliage. As spring wears on, the leaves relax and unfurl, forming a handsome dark green rosette of softly scalloped leaves. In winter, the leaves respond to the harshest weather by becoming mottled, silvery, and a bit more tattered with each storm and cold spell. All the while, that energetic chartreuse foliage is waiting to burst forth in spring, when the wizened winter leaves quietly disintegrate and fade away. Allegheny spurge can form a small, drought-tolerant colony in time. If you are looking for a plant whose life cycle parallels ours, you need look no further.
4. 'Winter King' Green Hawthorn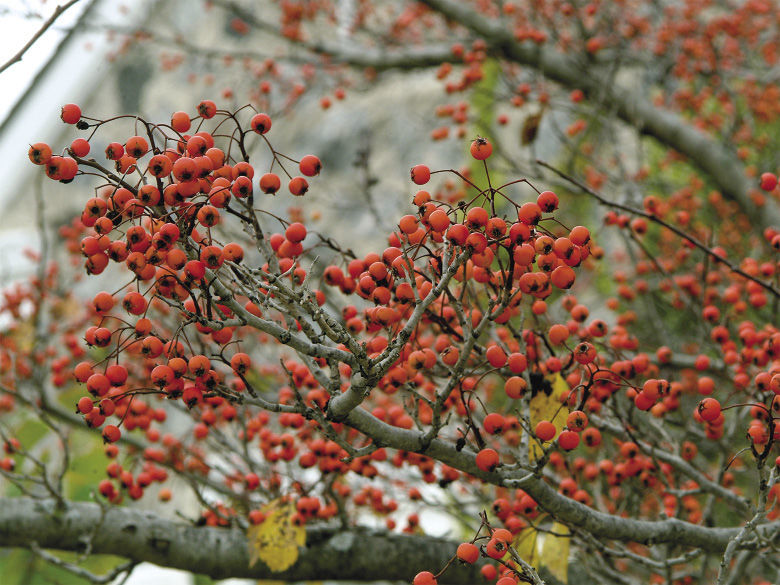 Name: Crataegus viridis
'Winter King'
Zones: 4 to 7
Size: Up to 40 feet tall and 20 feet wide
Conditions: Full sun to partial shade; moist, well-drained soil
Give this easy-care tree a sunny spot and well-drained soil, and it will subtly dominate your landscape with its beauty each season. White blossoms in spring are the first of this drought-tolerant tree's delights. Berries then form and change from green in summer to orange in fall to bright red in winter (pictured). The fruit persists until mid- to late winter, when it's found by late-feeding birds whose antics will entertain you on sunny winter mornings. The thorny branches hold ice and snow in lovely patterns through winter storms, and the exfoliating bark is striking. This is a tree with no need for a backdrop and makes an excellent specimen in a small yard.
Louise Schaefer is the co-founder of Edge of the Woods Native Plant Nursery in Orefield, Pennsylvania.
Photos: (1, 3 and 4), Jennifer Benner; (2), millettephotomedia.com