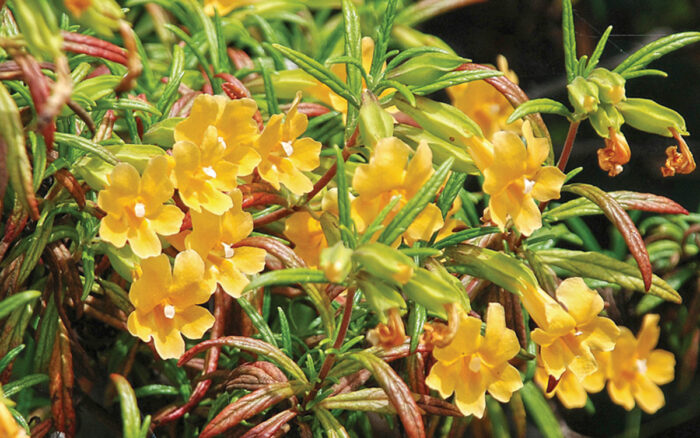 While most gardening pests and problems vary greatly depending on region, there is one dilemma that just about all of us have to contend with—deer. There are populations of deer in all 50 states, and all are munching on the many different plants we're growing across the country. Some methods for deterring deer from feasting work better than others, but there is also the option of simply growing plants they don't typically enjoy. Don't let your hard work become a buffet for the next passing herd. Here are four deer-resistant plants for Southern California.
---
1. Bladderpod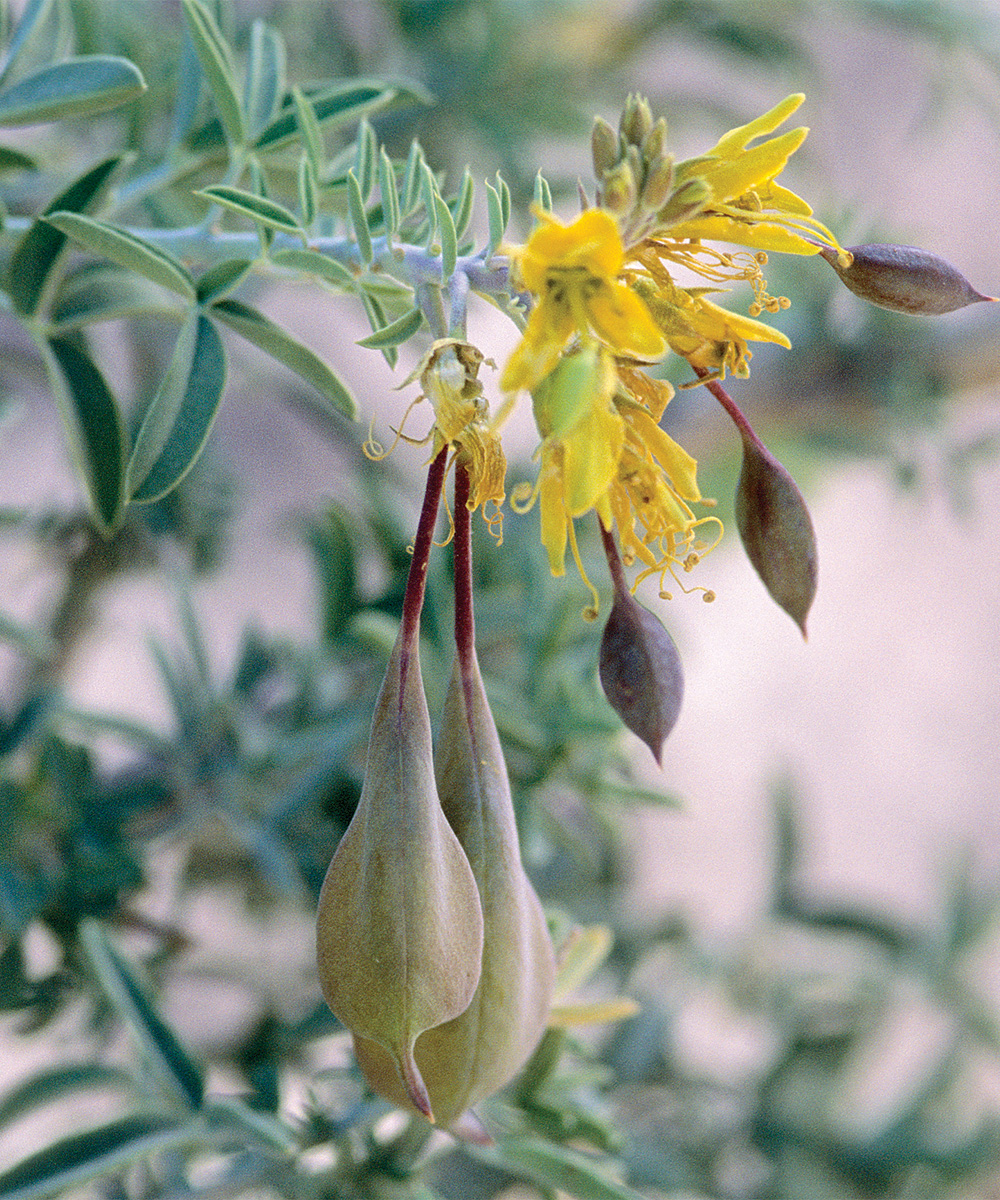 Name: Peritoma arborea (syn. Isomeris arborea)
USDA Hardiness Zones: 8 to 11
Size: Mounding to 3 feet
Conditions: Full sun to partial shade; wide soil tolerance
Found along the coast, in inland valleys, and in the California deserts, this particularly smelly plant has shown an easy adaptation to home gardens. Bladderpod's silver and green, three-parted leaves are beautiful in their own right and exude a cloying smell similar to the scent of burnt popcorn. But at the back of beds, this drought-tough subshrub shines with beautiful large clusters of yellow flowers over much of the year. Its odd, inflated fruits, each 1 to 2 inches long, give it its common name. Untouched by any mammal and tolerant of salt and drought, it begs for wider ornamental use.
2. Sticky Monkeyflower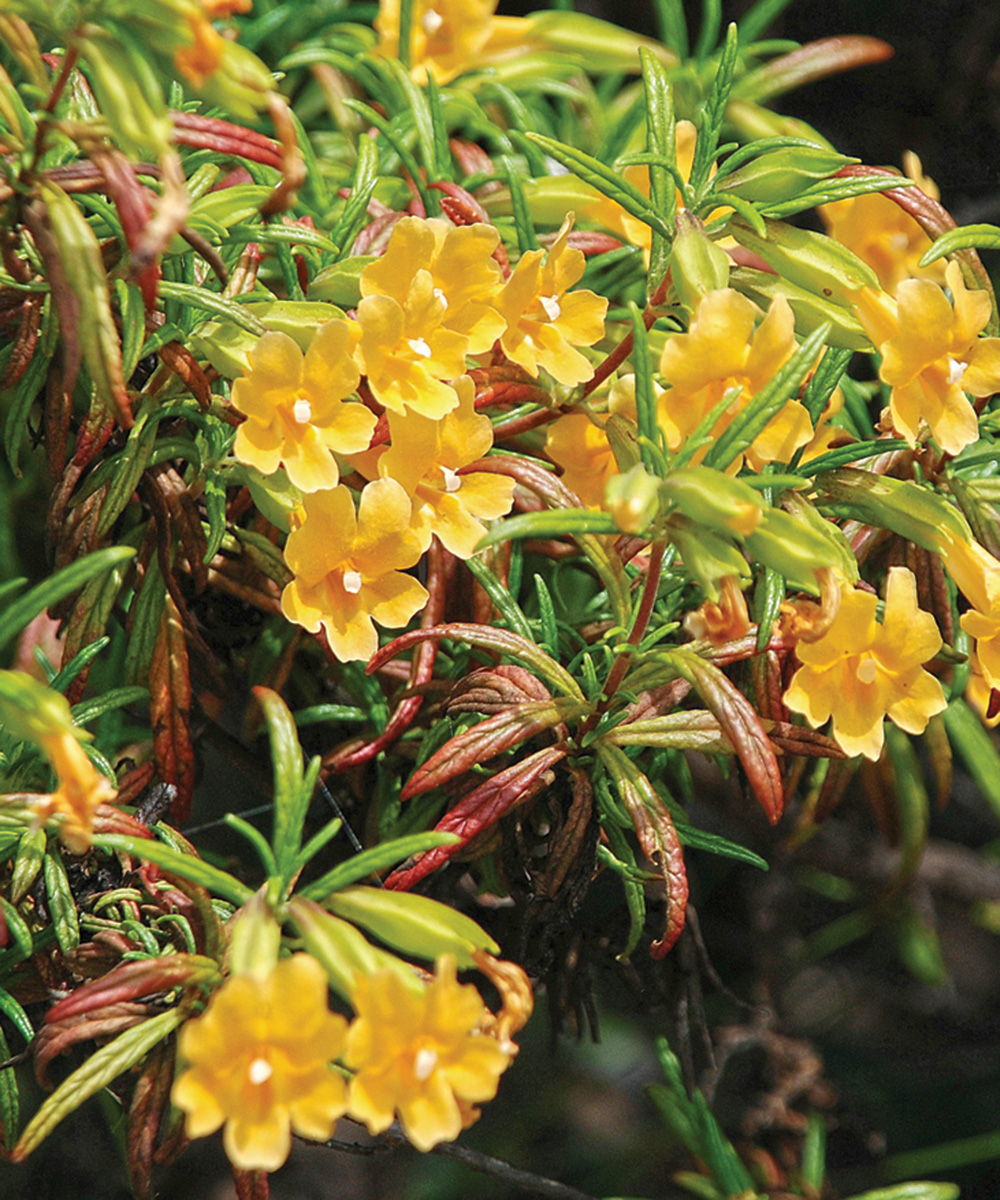 Name: Diplacus aurantiacus (syn. Mimulus aurantiacus)
Zones: 8 to 11
Size: 3 to 4 feet tall
Conditions: Full sun to partial shade; wide soil tolerance
Perhaps other than Iris, no California native has received as much attention from hybridizers as the semiwoody, sticky monkeyflower. Pink, red, orange, yellow, and white, and several colors in between are now available as named cultivars. Excellent as a potted plant or in the landscape, the monkeyflower may die back to low branches in strong drought. Strong tip pruning after spring bloom will stimulate a second bloom and keep plants stronger and more compact. Its twiggy branches and resinous leaves offer little for any creature to eat. Hummingbirds, butterflies, and bumblebees will crowd each other for access to the large, open blooms.
3. White Sage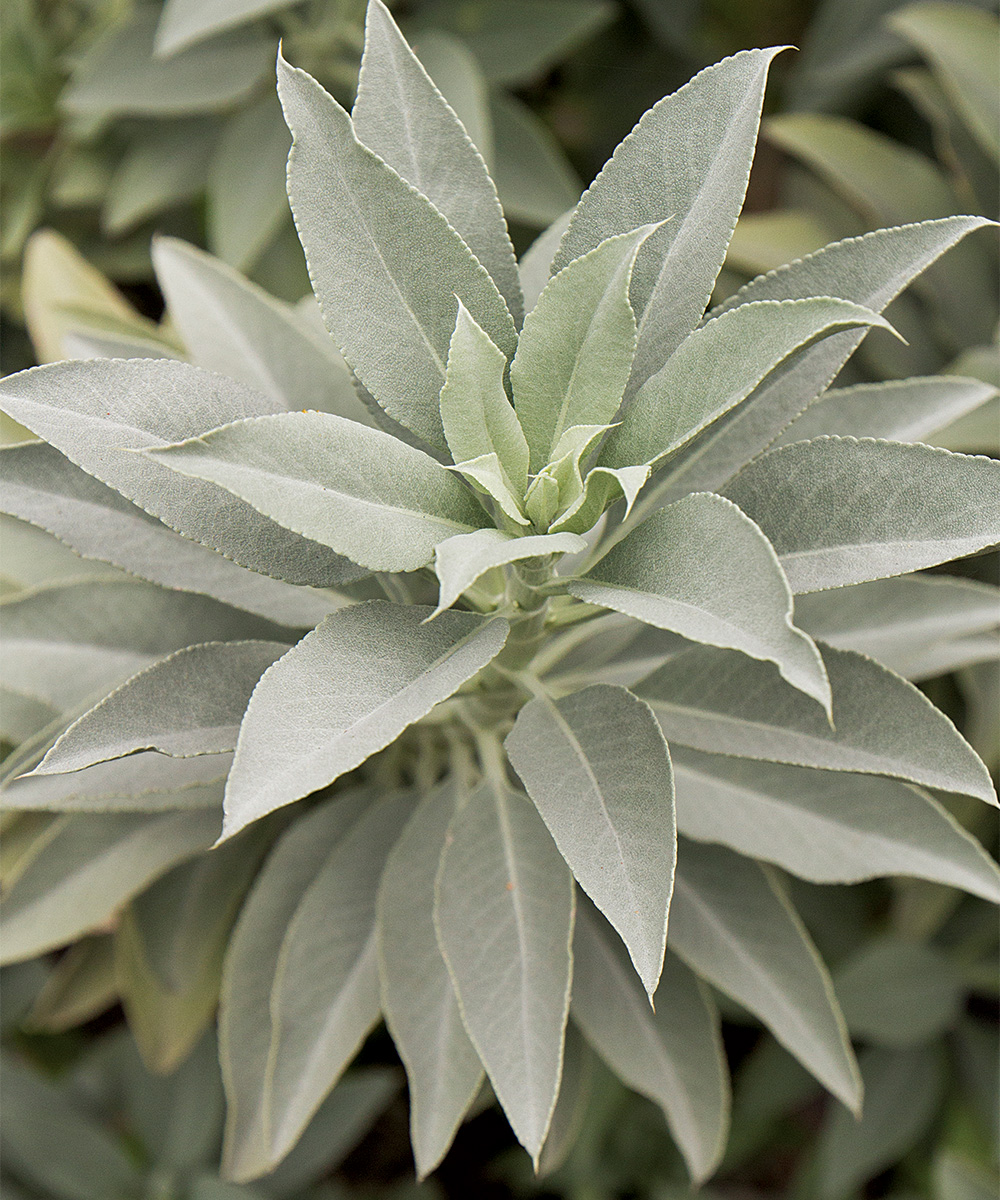 Name: Salvia apiana
Zones: 8 to 11
Size: 3 feet tall and 6 feet wide
Conditions: Full sun; well-drained soil
It would be hard to find another plant that smells more impressively than white sage. Favored by early Native Americans as incense, its smell is complex and overwhelming to some, including deer. The broad, silver-white leaves are evergreen and are enough to keep any gardener's interest. In late spring, it is graced by a truly spectacular bloom. Tall, wandlike stalks rise 4 to 6 feet above the foliage bearing many clusters of small white flowers. The wands move with the wind and attract bees, butterflies, and hummingbirds.
4. Laurel Sumac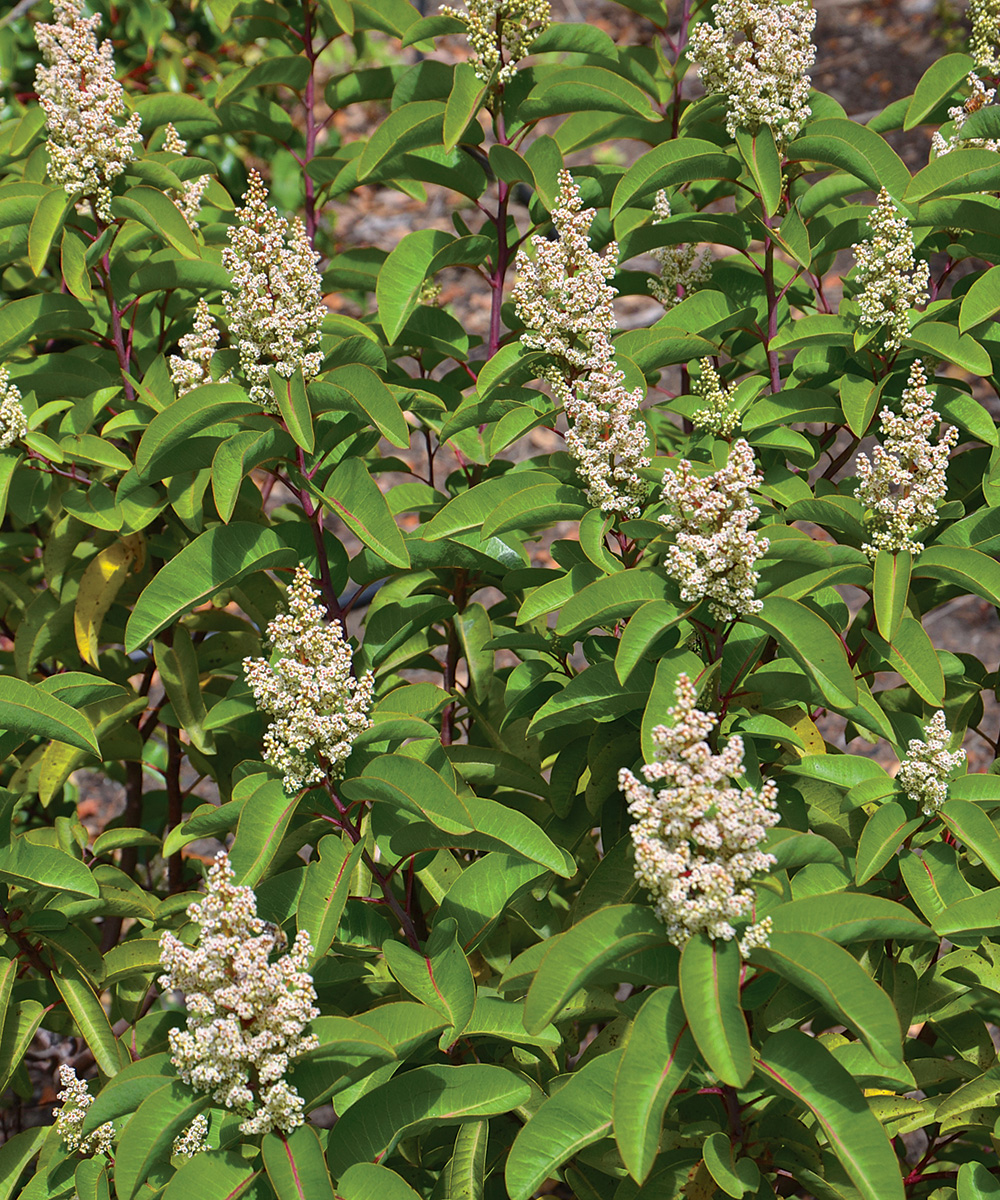 Name: Malosma laurina (syn. Rhus laurina)
Zones: 8 to 11
Size: 3 to 8 feet tall and 10 feet wide
Conditions: Full sun; tolerant of most soils; very drought-tough
Often unnoticed, laurel sumac is a common plant in frost-free areas of Southern California. Its large, slightly folded, narrow leaves are reminiscent of true laurel and have an odd, noxious smell. As a large, coarse, open shrub, it seems a tough fit for residential gardens. But its peculiar beauty and that it can be sheared to any shape make it a recommended choice. Its leaves have two tones—deep green above and pale green beneath. A red midrib and slight red margin enhance the colorful effect. New growth is intensely red. Fist-sized clusters of small white flowers are held aloft like torches in midsummer. Aging to burnt black fruits, they are effective in dried arrangements.
---
Bruce Reed is horticulturist for the Santa Barbara Botanic Garden.