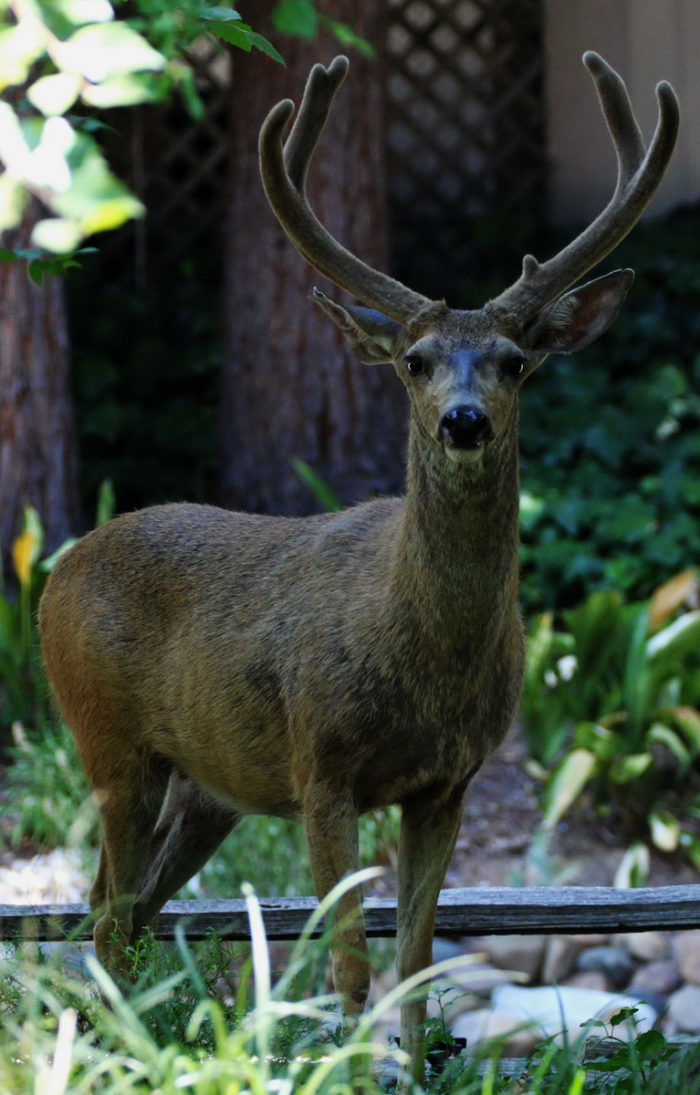 We've featured Irvin and Pauline Faria's garden in Carmichael, California, many, many times over the past couple of years, and I always love getting an email full of new photos from Irvin. (Check out their gorgeous garden HERE, HERE, here, here, here, here, here, and here) This time he's sharing a collection of photos of the various creatures that make their garden their home.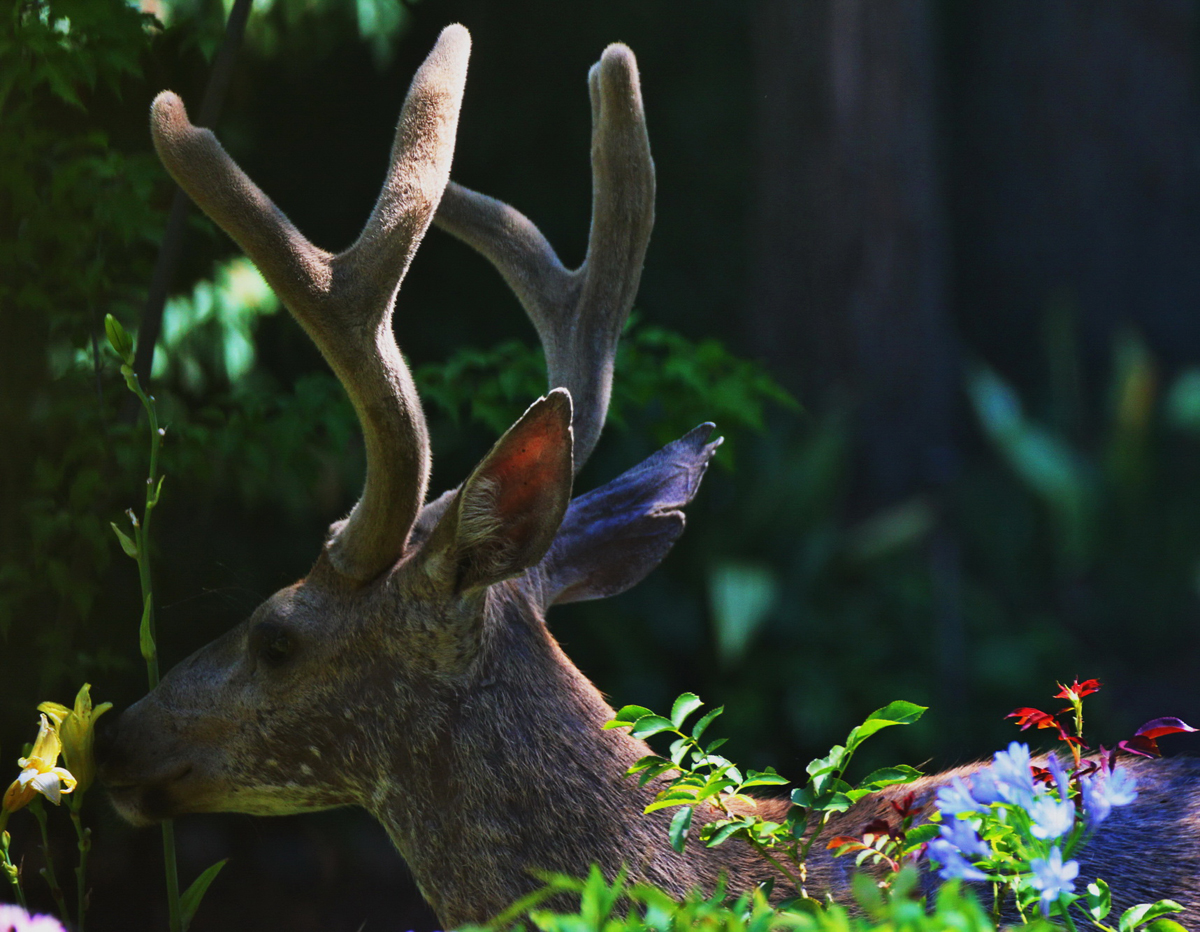 Irvin says, "Since commencing our garden 50 years ago we have continued to make it more wildlife-friendly. It is allowed to grow freely so we can observe what plants and animals appear. Within the preserve a yearly running creek provides water for drinking and bathing activities.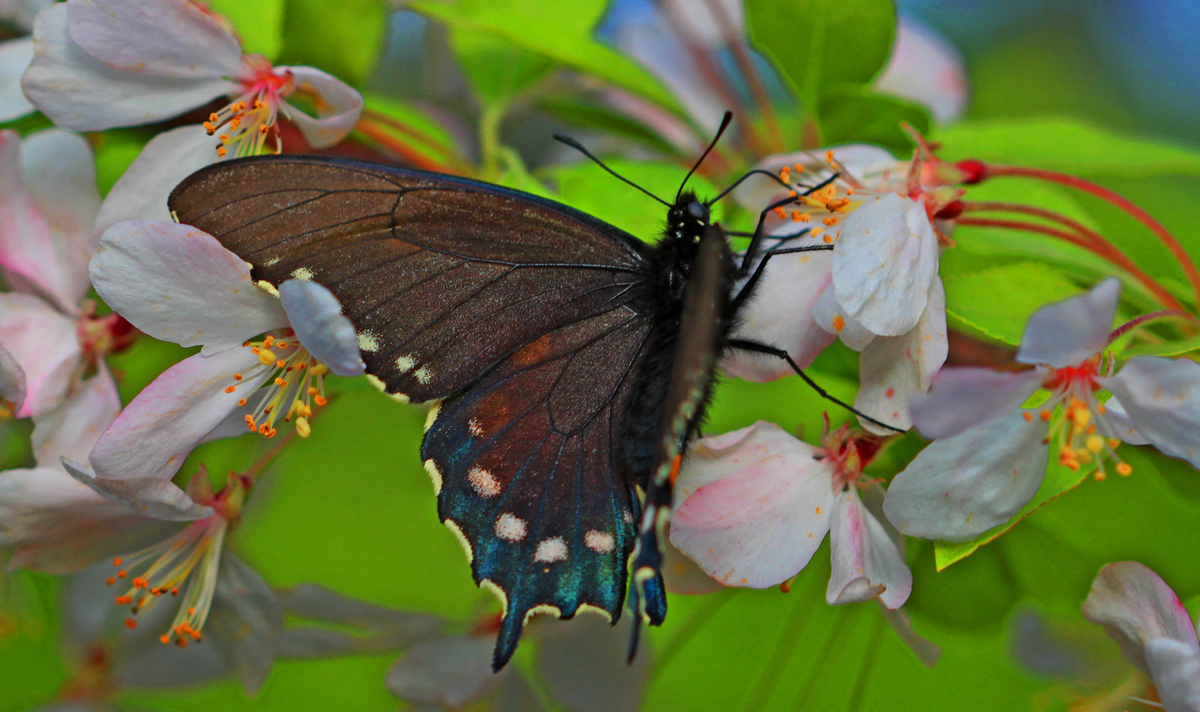 Since the garden is organic, a wonderful balance is maintained between insects, insect-eating birds, bees, butterflies, frogs, and mammals. To encourage a variety of visitors, nectar/pollen-producing plants and trees have been strategically placed in the garden. These endeavors have brought us many rewards. A black swallowtail butterfly is seen on crab apple blossoms. The honey bee gathers pollen from a phlox while a bumble bee tastes nectar of an azalea blossom. The Hylephila phylleus (Fiery Skipper) moth enjoys the nectar from an aster. A magnificent black chinned hummingbird extracts nectar from tubular deep violet saliva.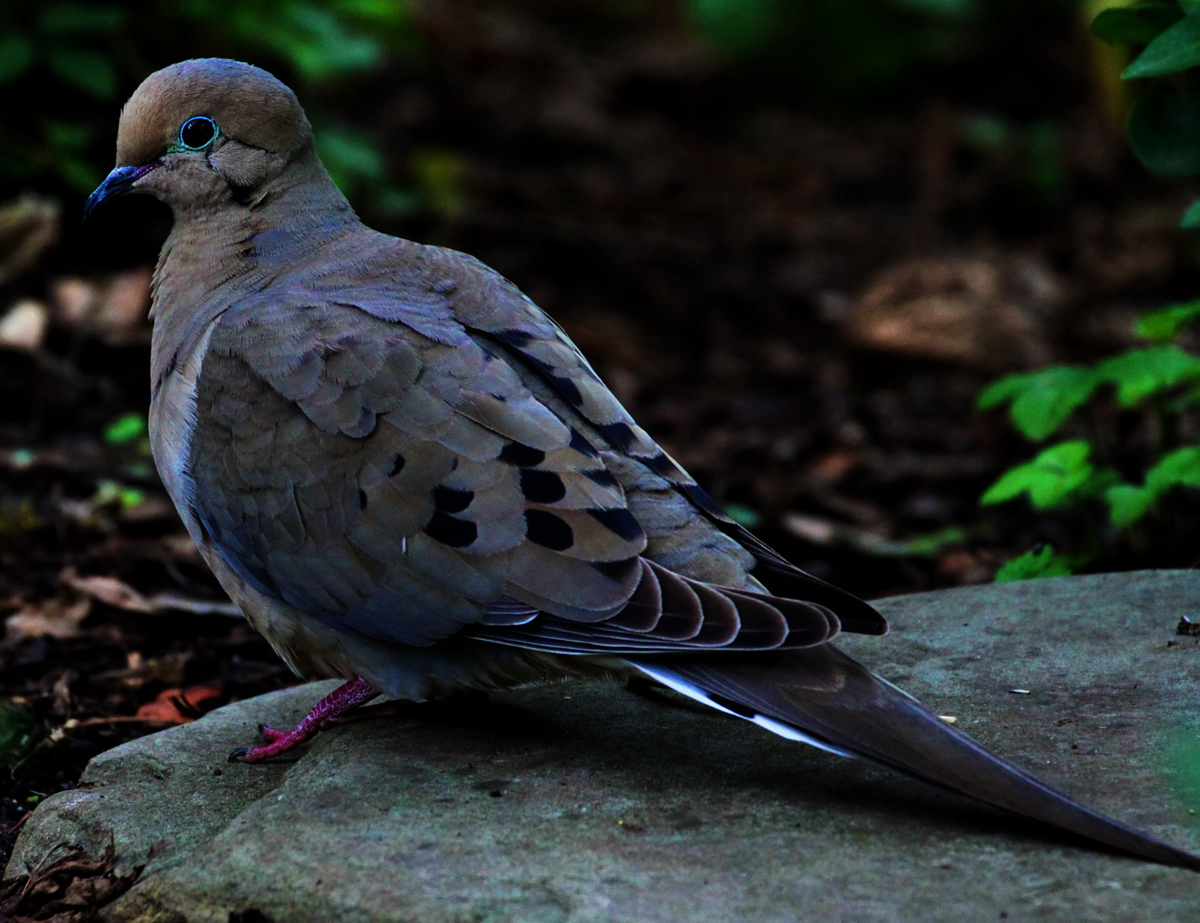 To attract birds and other water-loving creatures a waterfall was built, which echoes the sounds of falling and splashing water. The beauty of a mourning dove was captured at the base of the fall. A Pacific tree frog often called "Chorus Frog" due to its vocal repertoire has found a permanent home nearby. Throughout the garden bird feeders continue to encourage a diversity of both seasonal and year-round visitors. House finches are often seen sampling black sunflower seeds.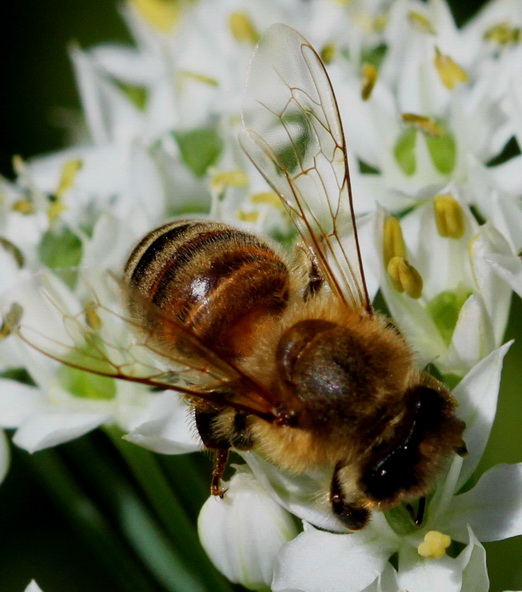 Wild turkeys are daily visitors in the garden. Hens with their young and prancing gobblers enjoy sharing the safety of the area. When there is an unexpected death of a bird or other animal the turkey vulture soon arrives.
Constantly an attempt is made to achieve a delicate balance between wanting to see nature in the garden, and suffering the consequences of its visits. That includes being somewhat at ease with the appetite of tree squirrels for Japanese maple tree seeds. The same is true for being tolerant of deer for their love of roses in return for close-up views of a seldom seen beautiful regal buck. These visitors contribute to the beauty and joy of our garden." Gorgeous yet again, Irvin. Enough said.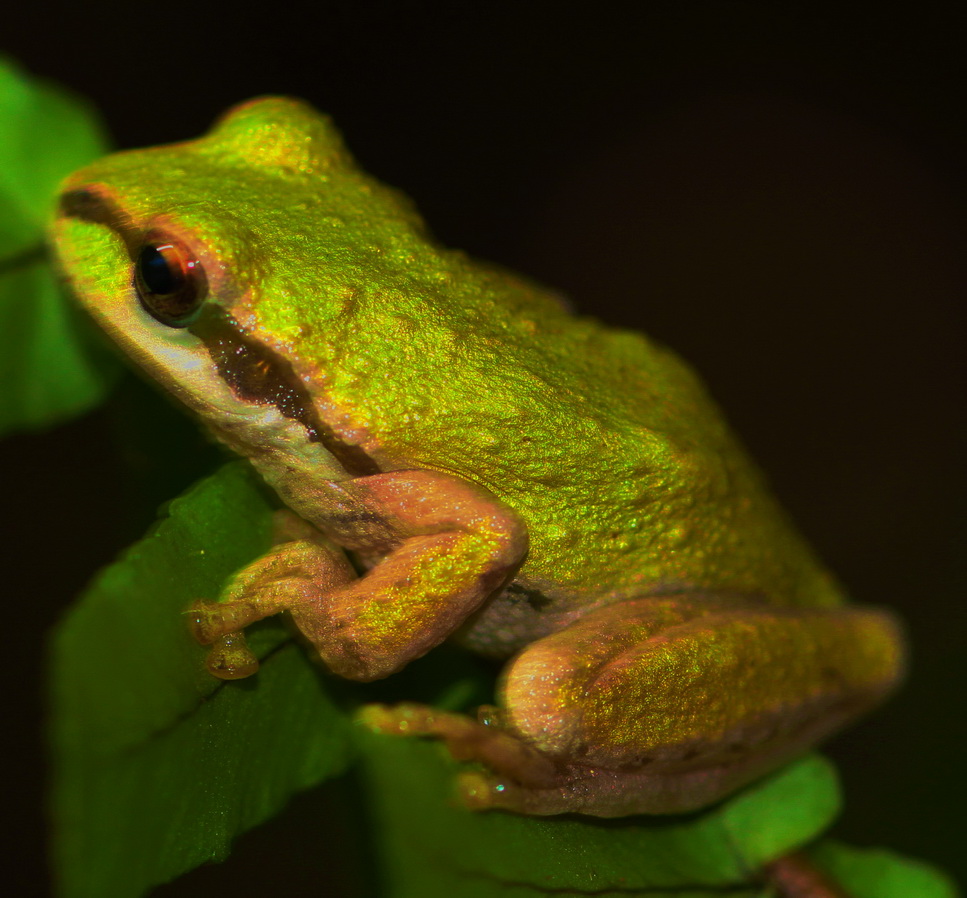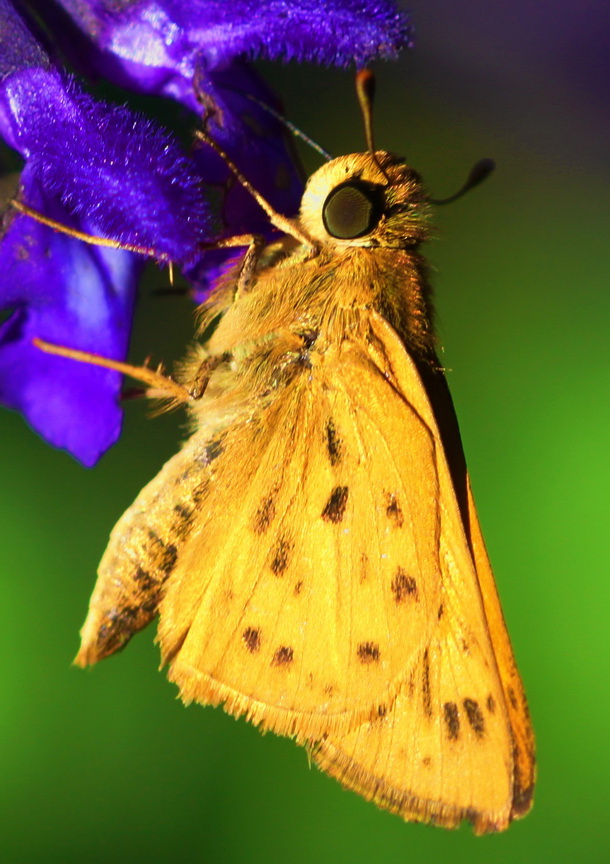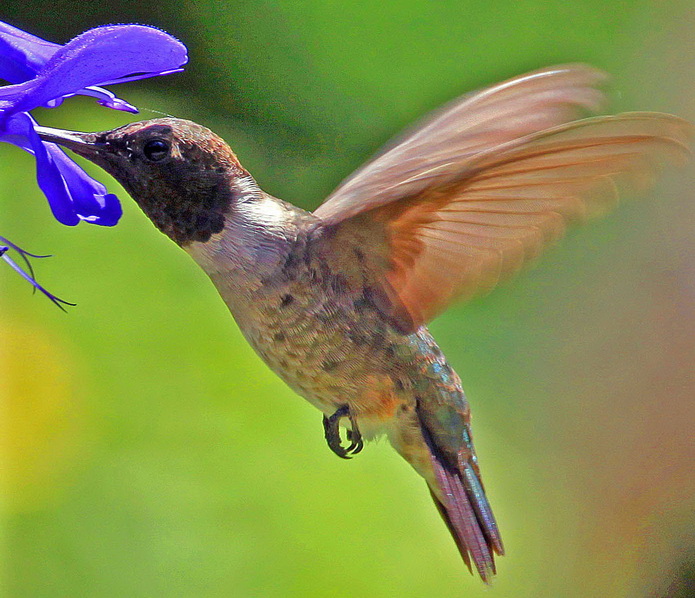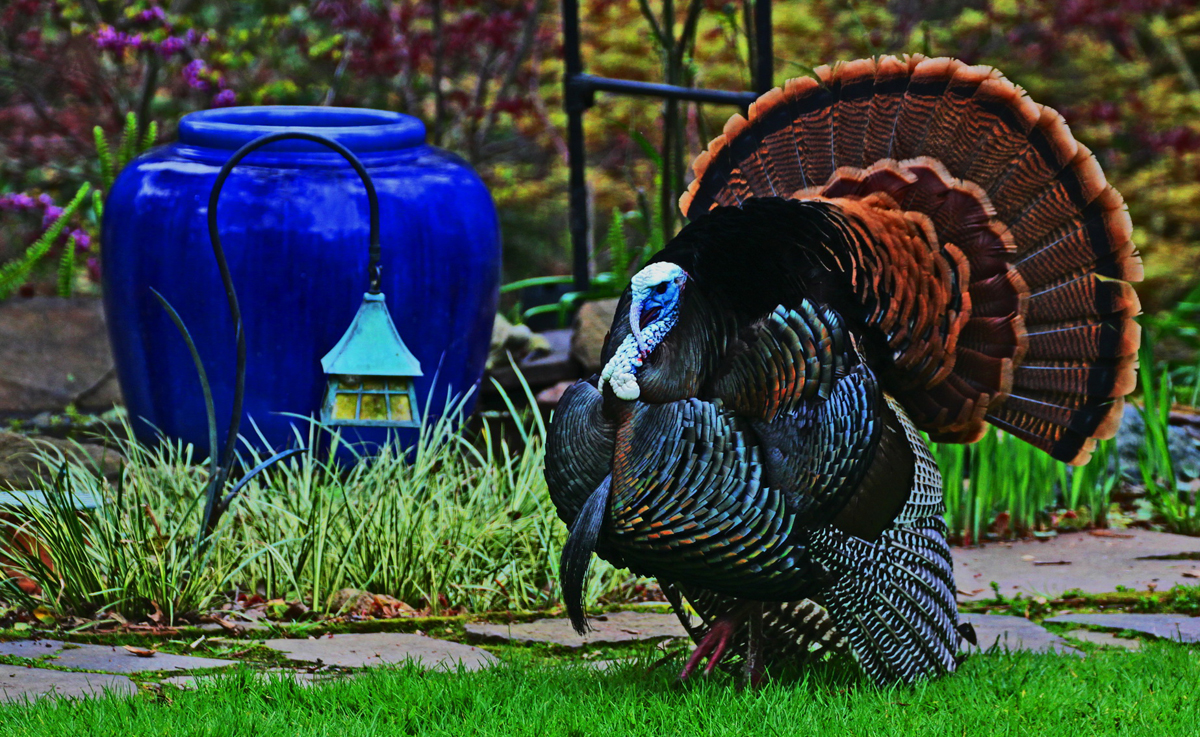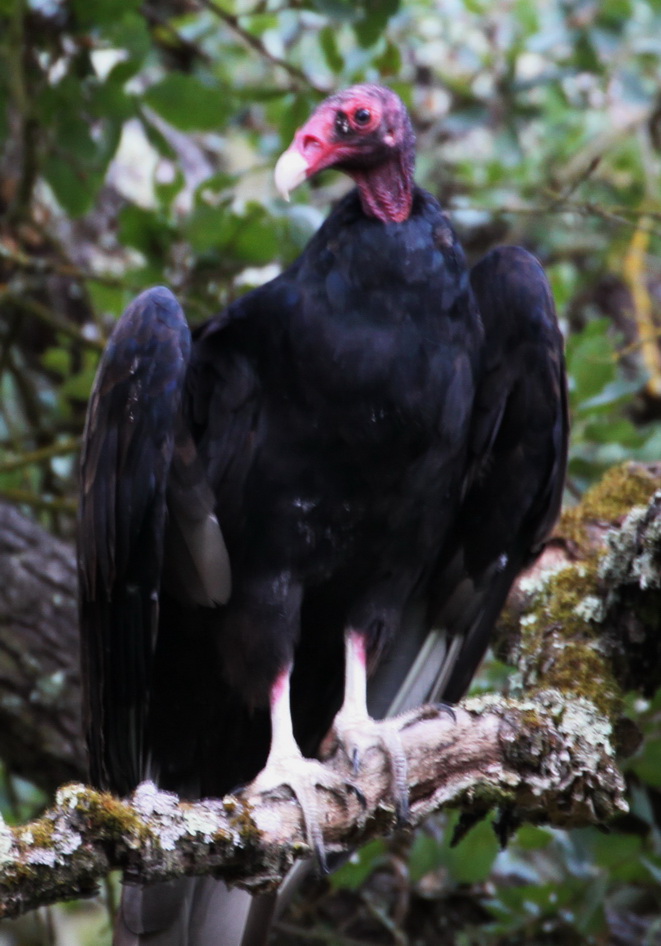 Want us to feature YOUR garden in the Garden Photo of the Day? CLICK HERE!
Want to see every post ever published? CLICK HERE!
Want to search the GPOD by STATE? CLICK HERE!

**Check out the GPOD Pinterest page, where you can browse all the post in categories…fun! CLICK HERE!**