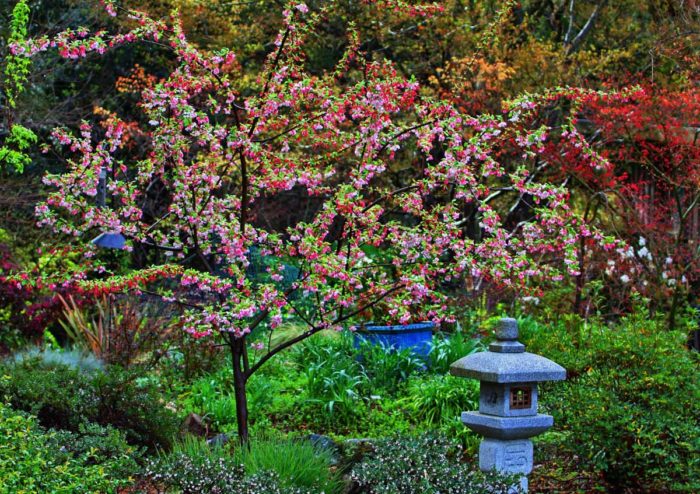 We've visited Pauline and Irvin Faria's garden in Carmichael, California several times (refresh your memory here, here, here, here, here, here, and here), and today we have some scenes of spring from this enchanting garden.
Irvin says, "Unusually warm early spring weather has suddenly awakened our garden landscape. At the garden entryway a cloud of white and red blossoms of a crabapple tree complements the flaming scarlet new foliage of a 'Shindeshojo' Japanese maple. Together they capture the woodland garden spirit and theme.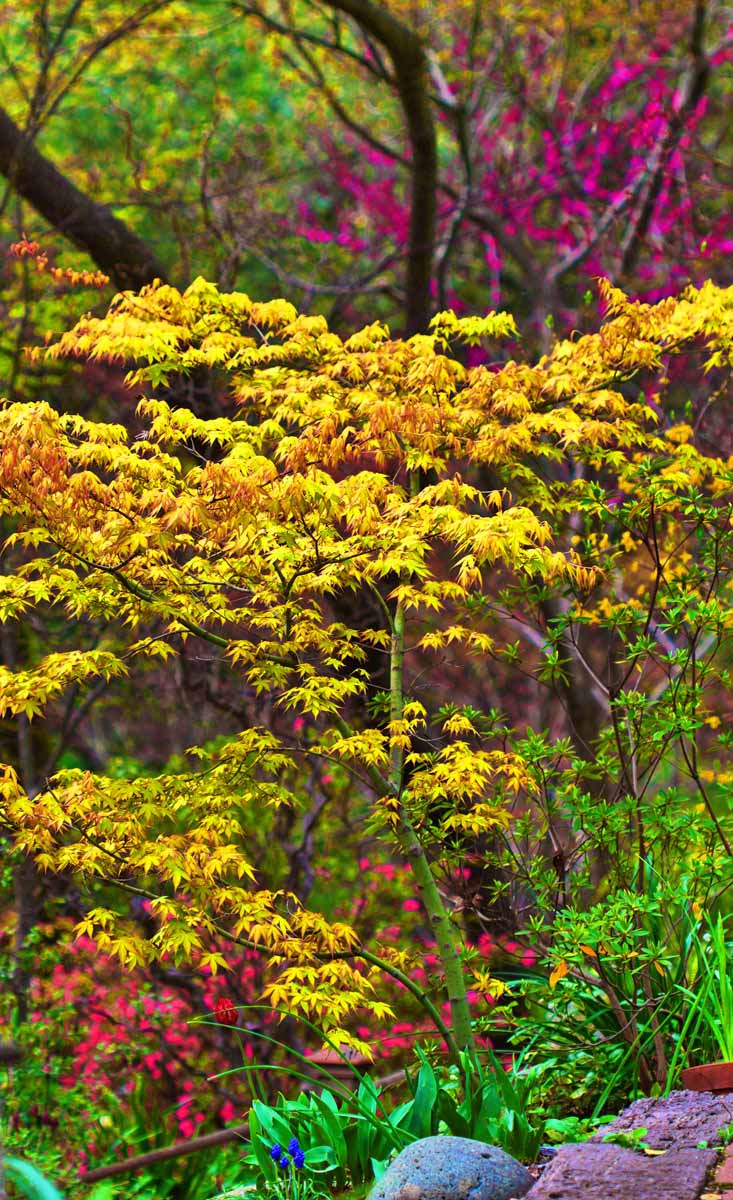 We selected the 'Shineshojo' as a garden entry tree because of its special foliage, which is scarlet in the spring then green in summer, retaining traces of pink, then back to red in autumn. The first and our favorite Japanese maple ('Katsura') to display its striking spring beauty of pale yellow-orange leaves is contrasted by the background of redbud blossoms. It, too, is a beautiful Japanese maple for all seasons. Chosen for its dense foliage, heat tolerance, and spectacular spring beauty is the brilliant fringe bush (Loropetalum cv.) with its lush red flowers and deep green leaves, and a Pieris 'Forest Flame' displays dangling, lacy, white, cone-shaped flowers and distinguished, spiked, flaming red leaves. Both plants look at home in our natural woodland garden."
Beautiful as usual, Irvin. Thanks to you and Pauline for another glimpse of your garden.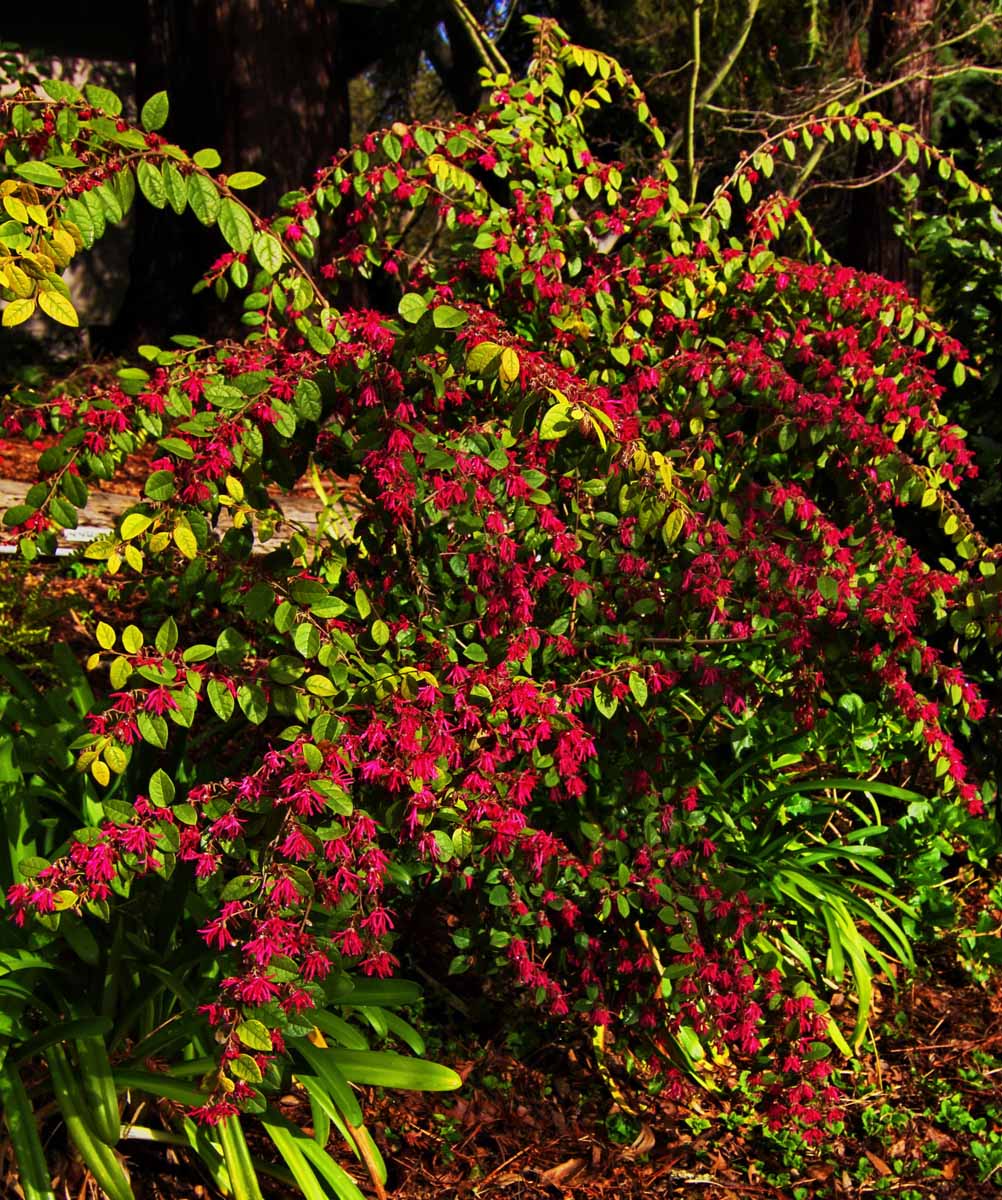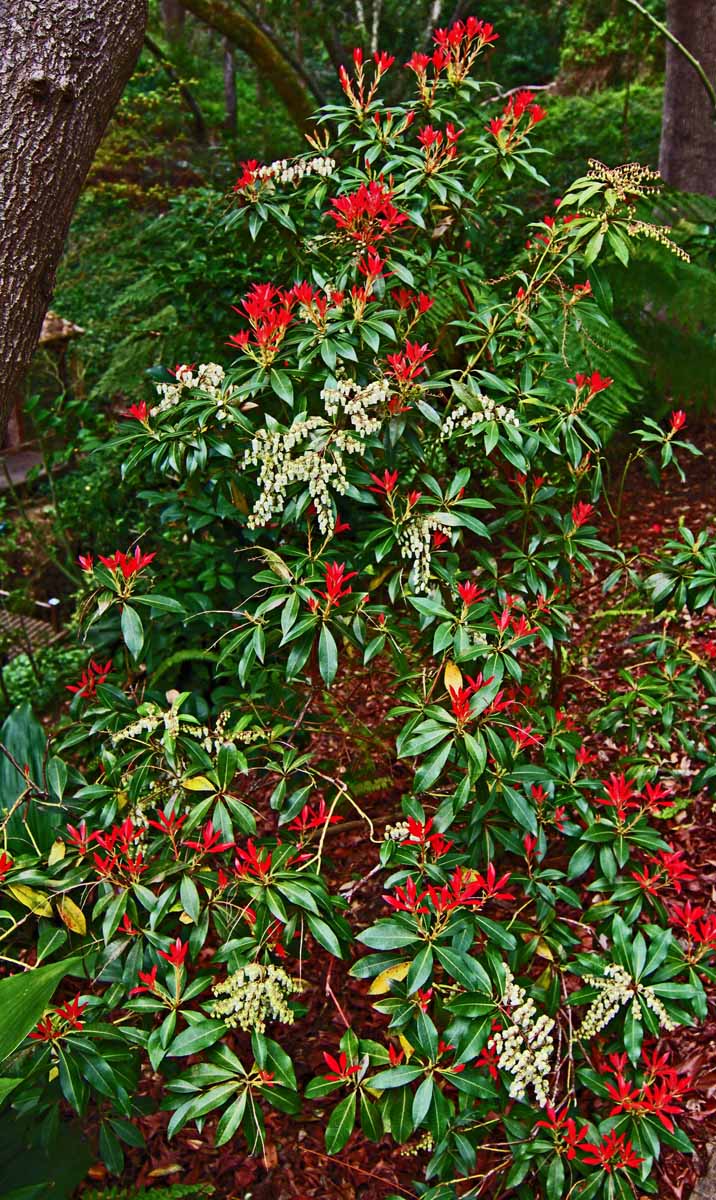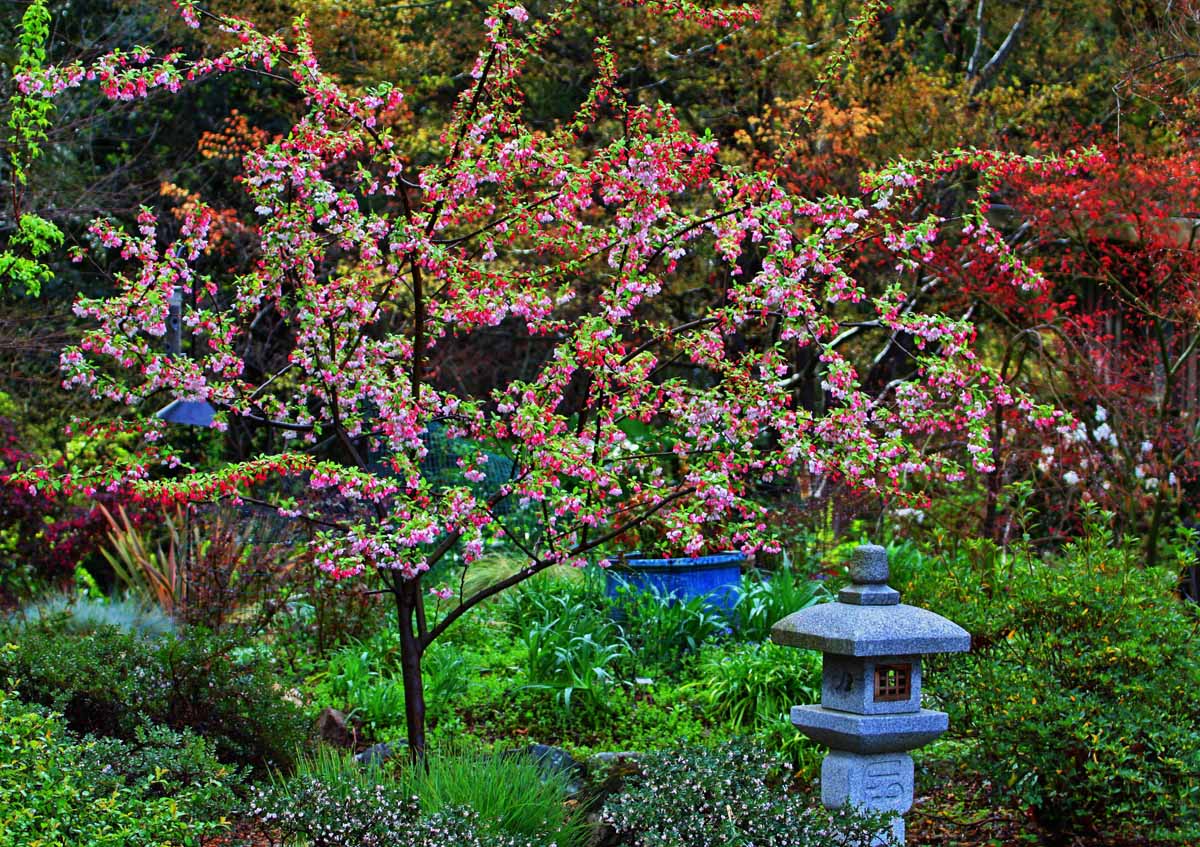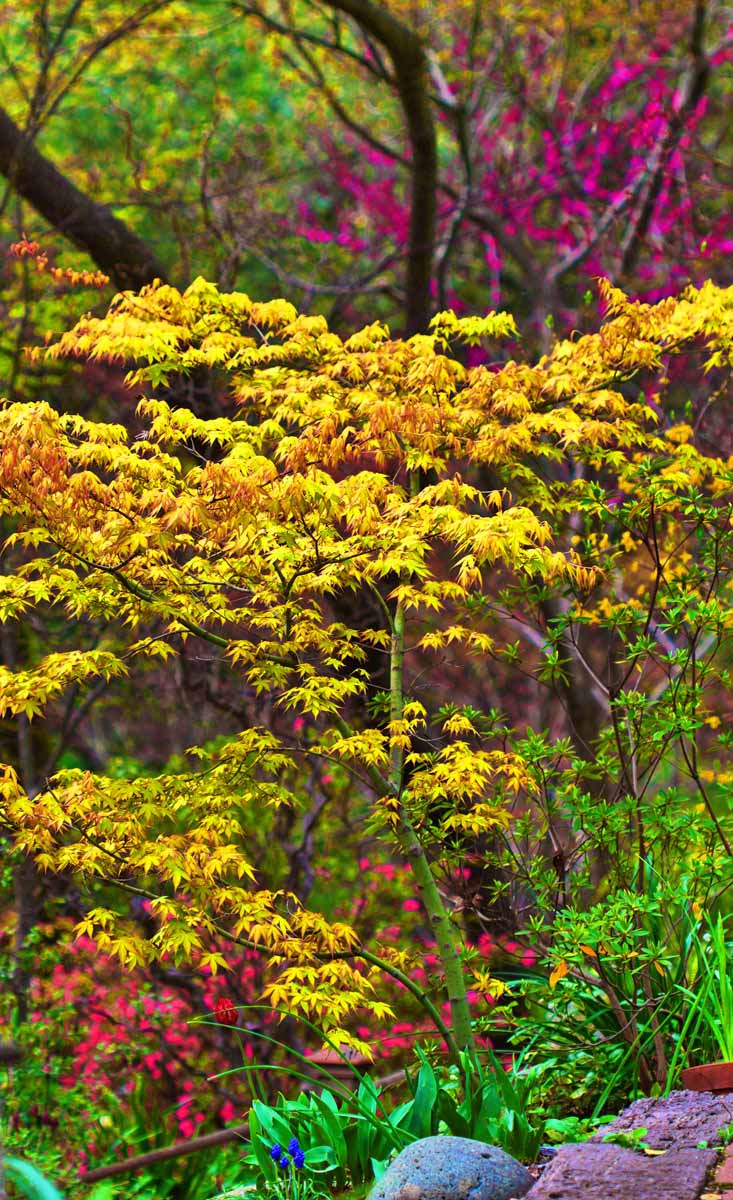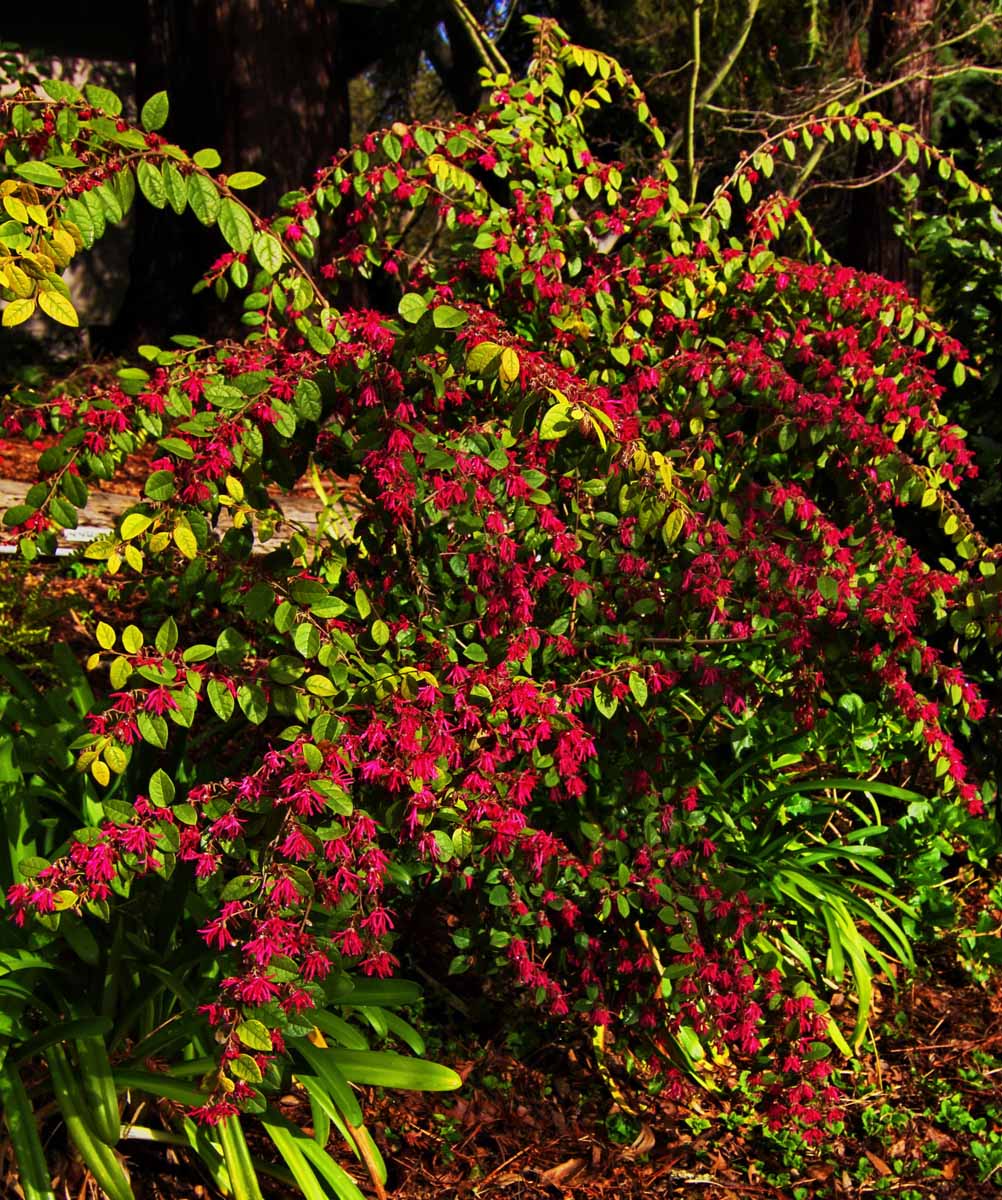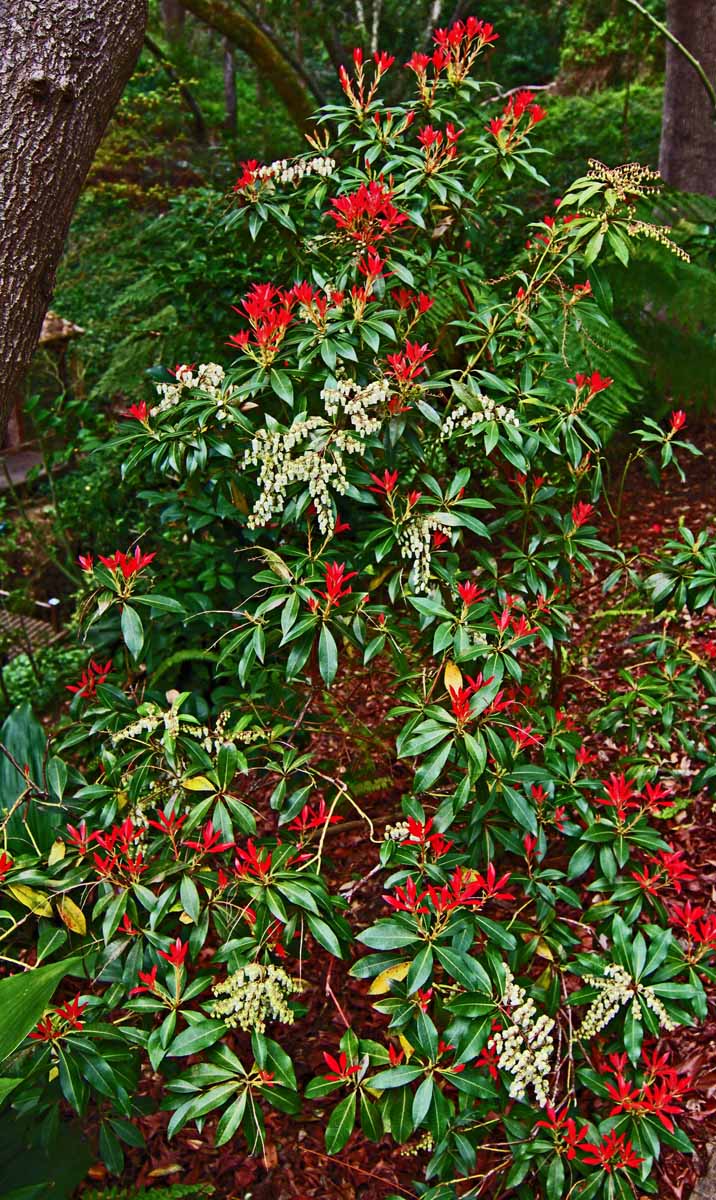 Want us to feature YOUR garden in the Garden Photo of the Day? CLICK HERE!
Want to see every post ever published? CLICK HERE!

**Check out the GPOD Pinterest page, where you can browse all the post in categories…fun! CLICK HERE!**