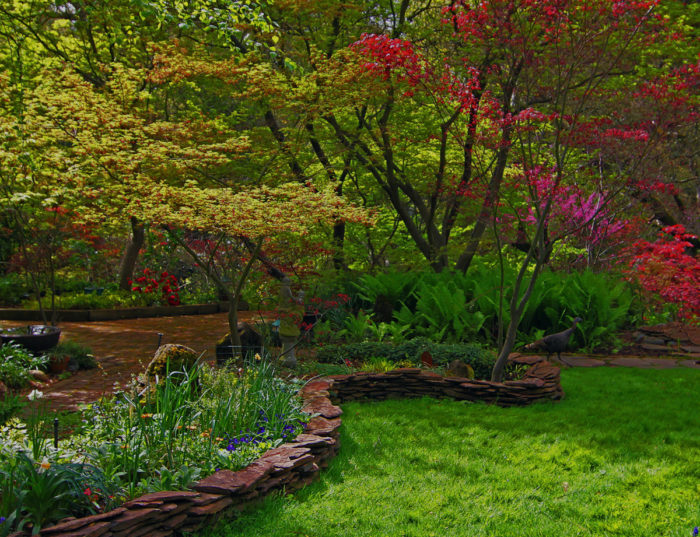 Today's photos are from Irvin and Pauline Faria in Carmichael, California. We've been featuring their garden on the GPoD for months now, every few weeks, and I've loved having a glimpse of each season in this wonderful garden. Here's a peek at May.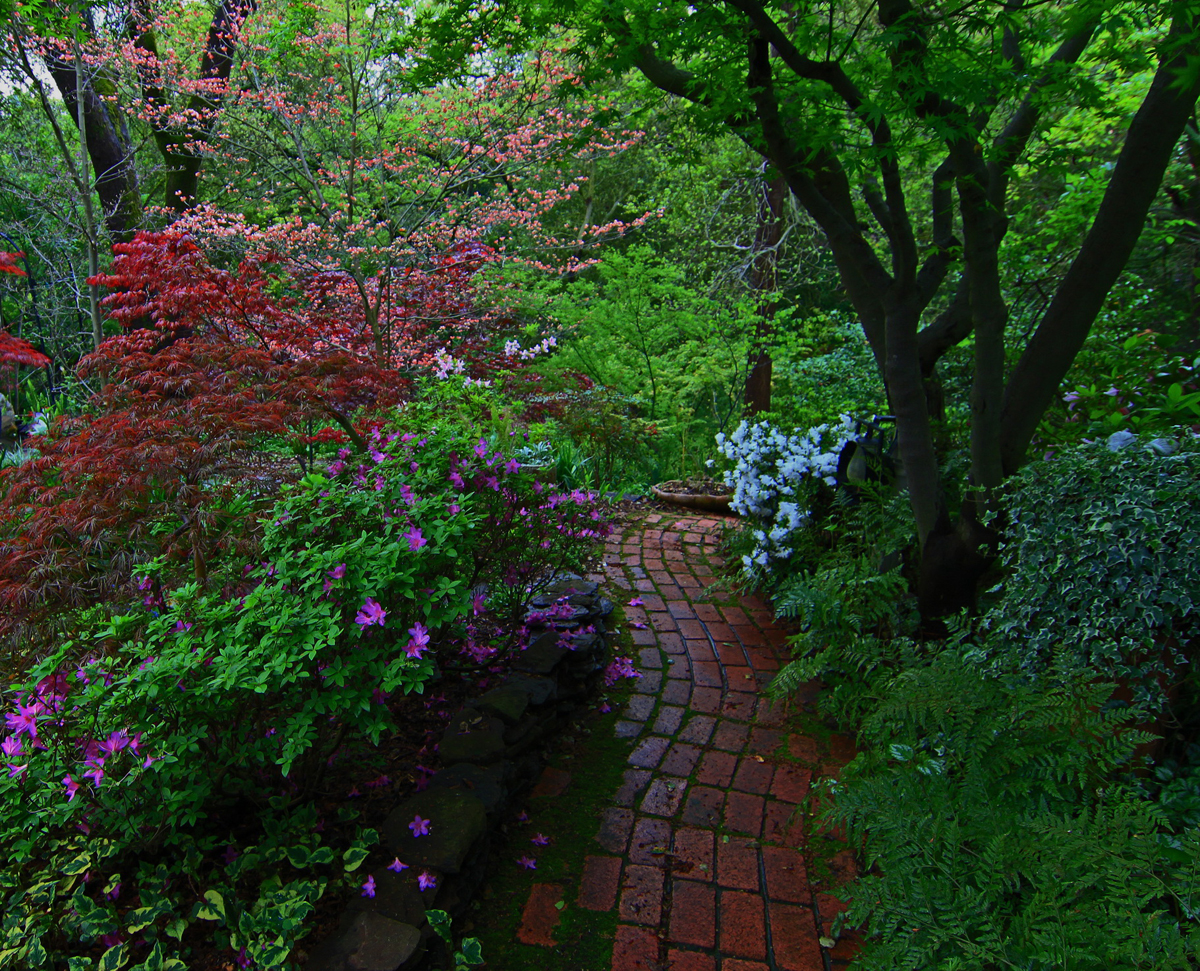 Irvin says, "This year we celebrate 48 years of living in partnership with nature at its best. The greatest pleasure of Pauline's Garden has been creating a woodland garden paradise, then watching as it grows and the mature garden emerges. In collaboration with nature we sought to discover and enhance the best features of the property. A site once covered by blackberry vines shaded by 70 oak trees on two steep slopes divided by a creek has become an enduring and ever inspiring source of a wonderful life. Oak trees have remained the global foundation of the garden while companion Japanese maples, dogwoods, azaleas, ferns, perennials, etc., fill out and complement those throughout the year.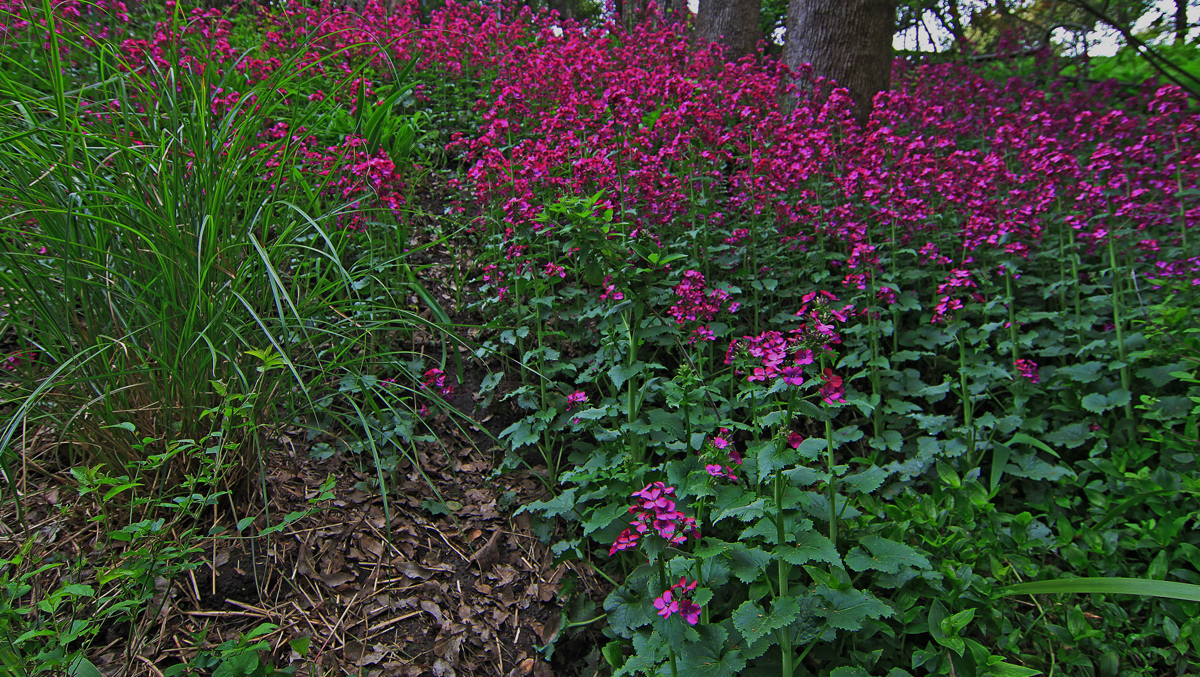 "We continue to marvel at the glorious spring foliage of the trees and plants. To achieve an interesting scene, different colors and textures were paired. The richness and texture of ferns have been used for a naturalistic feeling. The freshness of ostrich ferns provides an airy framework and a rich green background or foreground scene. Delicate maidenhair ferns soften the structure of a stone lantern and leatherleaf ferns define the pattern of a brick walk. Old-fashioned garden plants of purple-flowering lunaria (silver-dollar plants), with green circle seedpods that become translucent, enhance the natural ethos of the garden's wildlife preserve.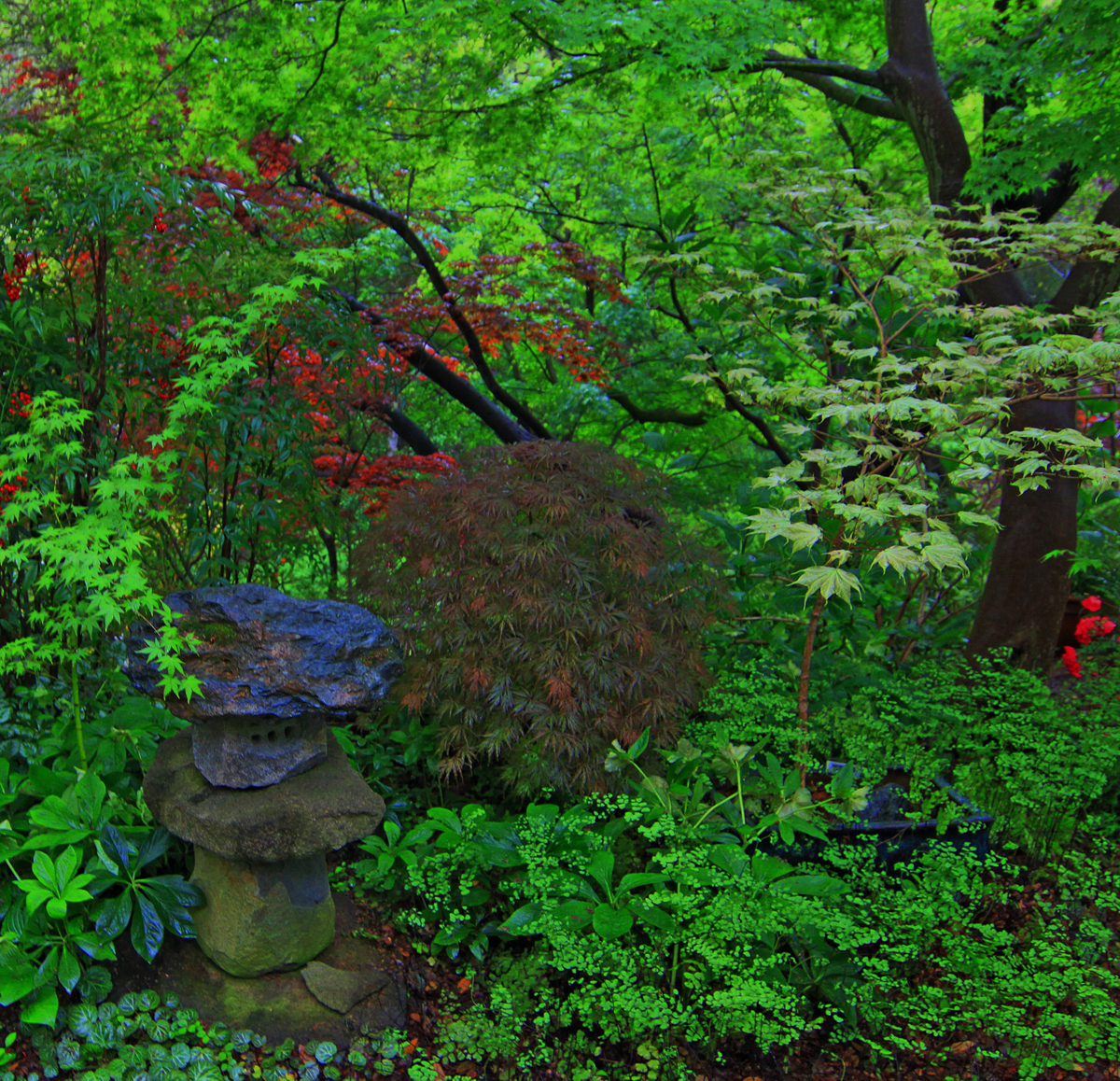 "Each morning while strolling through the garden we gain inspiration and fresh ideas to enrich the landscape. It is an ever increasing source of peace of mind and appreciation for the opportunity to share the land." As beautiful as ever, Irvin. Thanks so much for sharing again!
(See other seasons in this garden HERE, here, here, here, here, here, and here)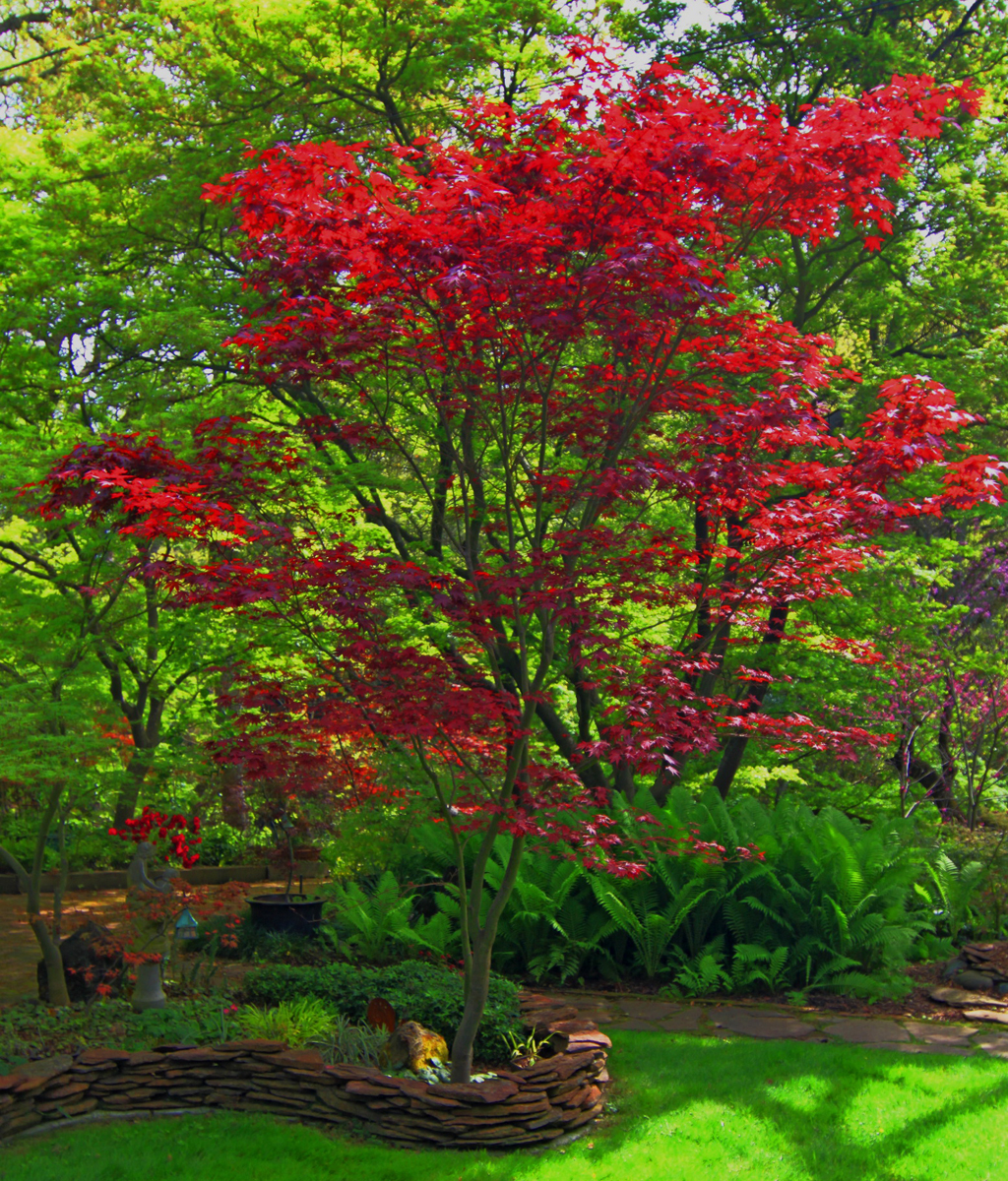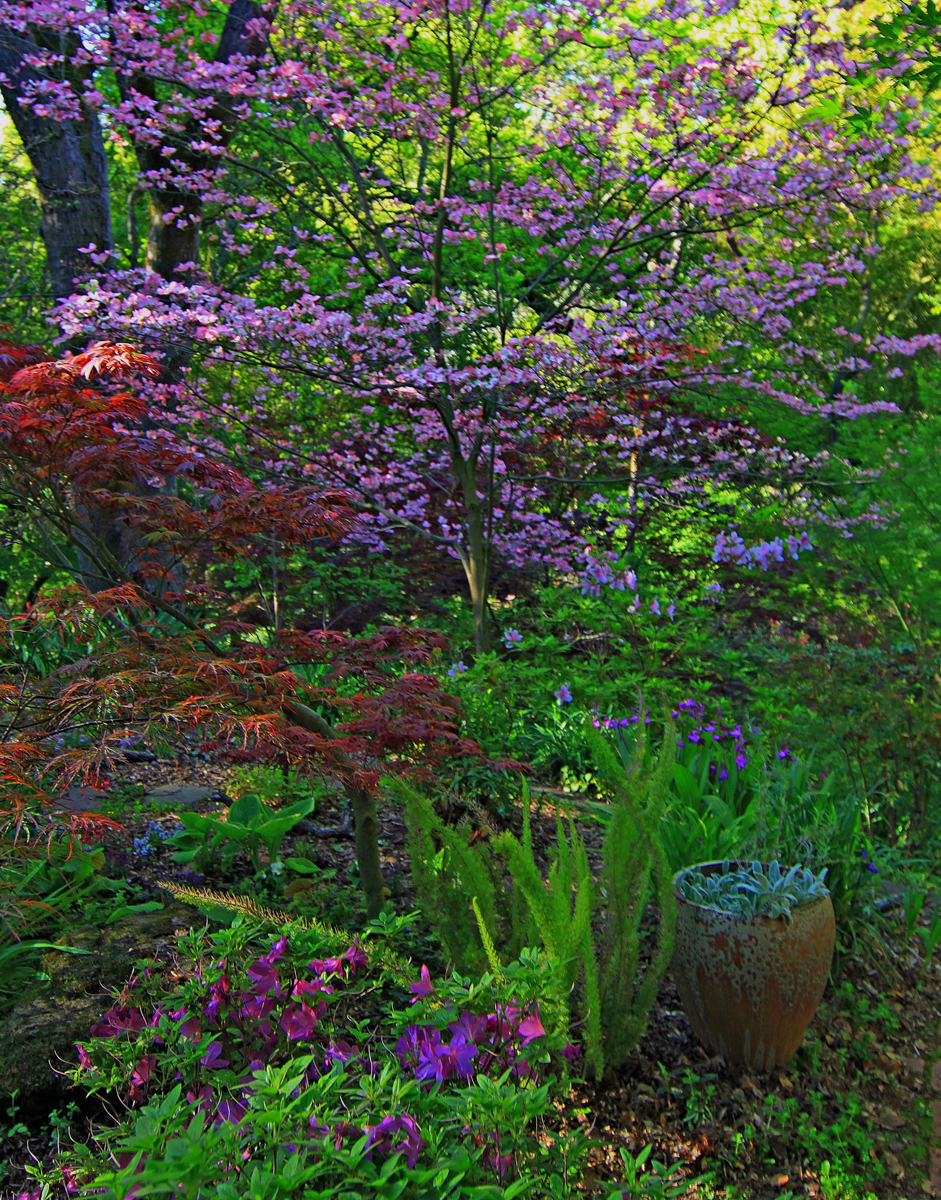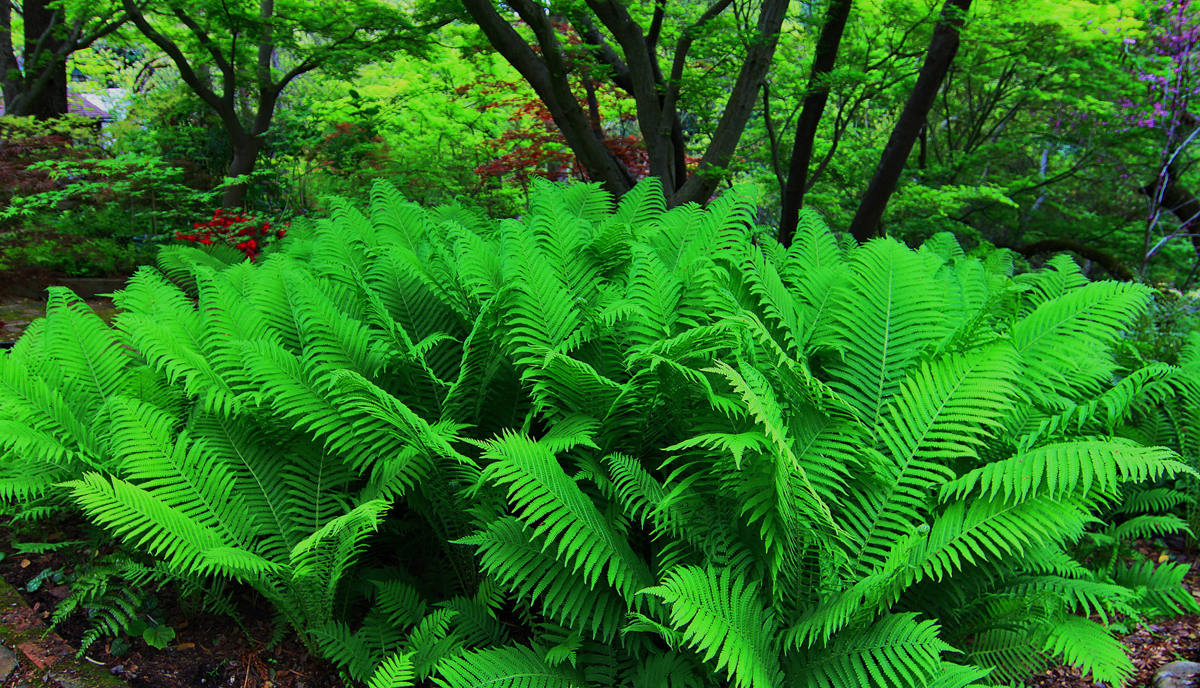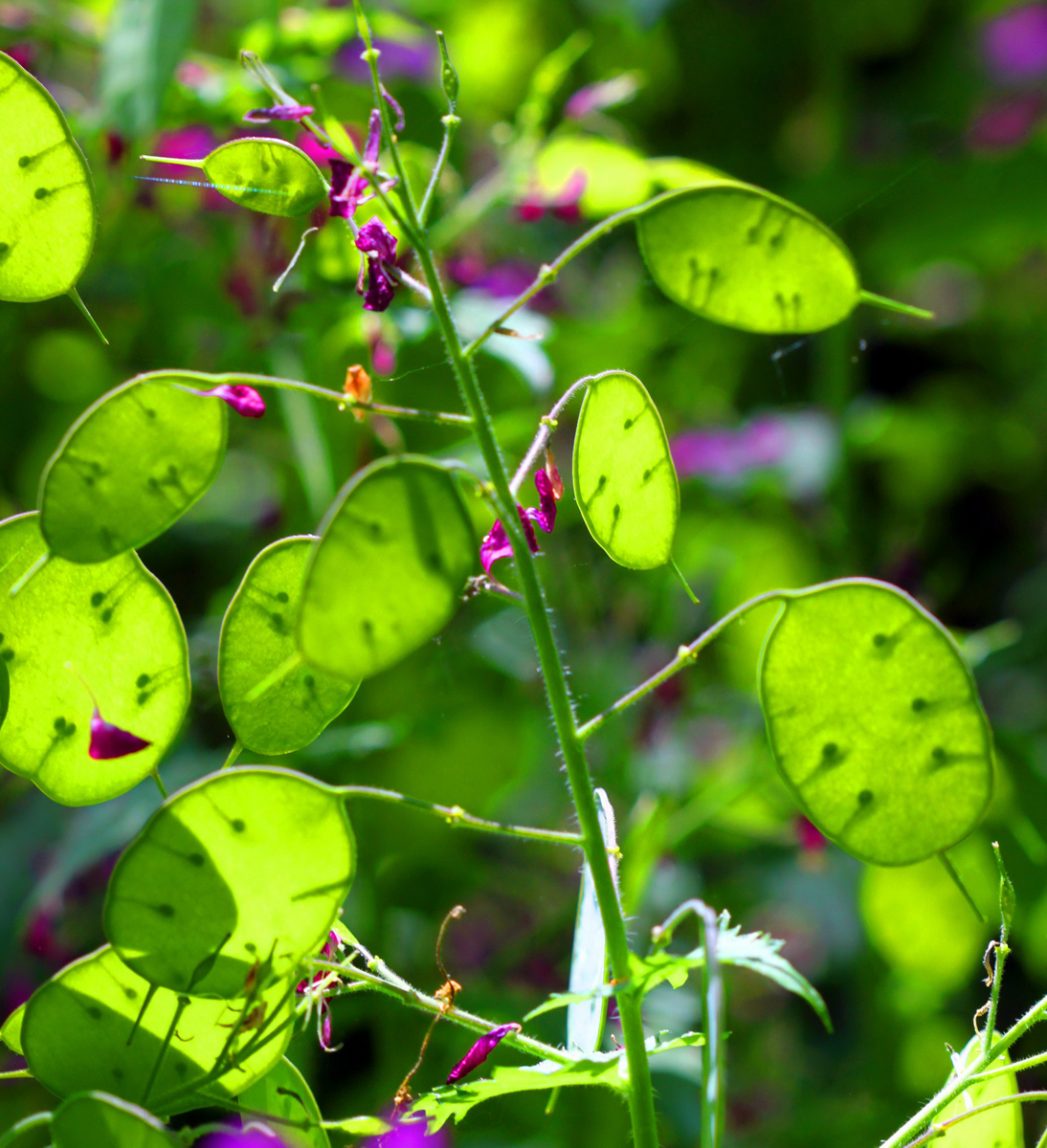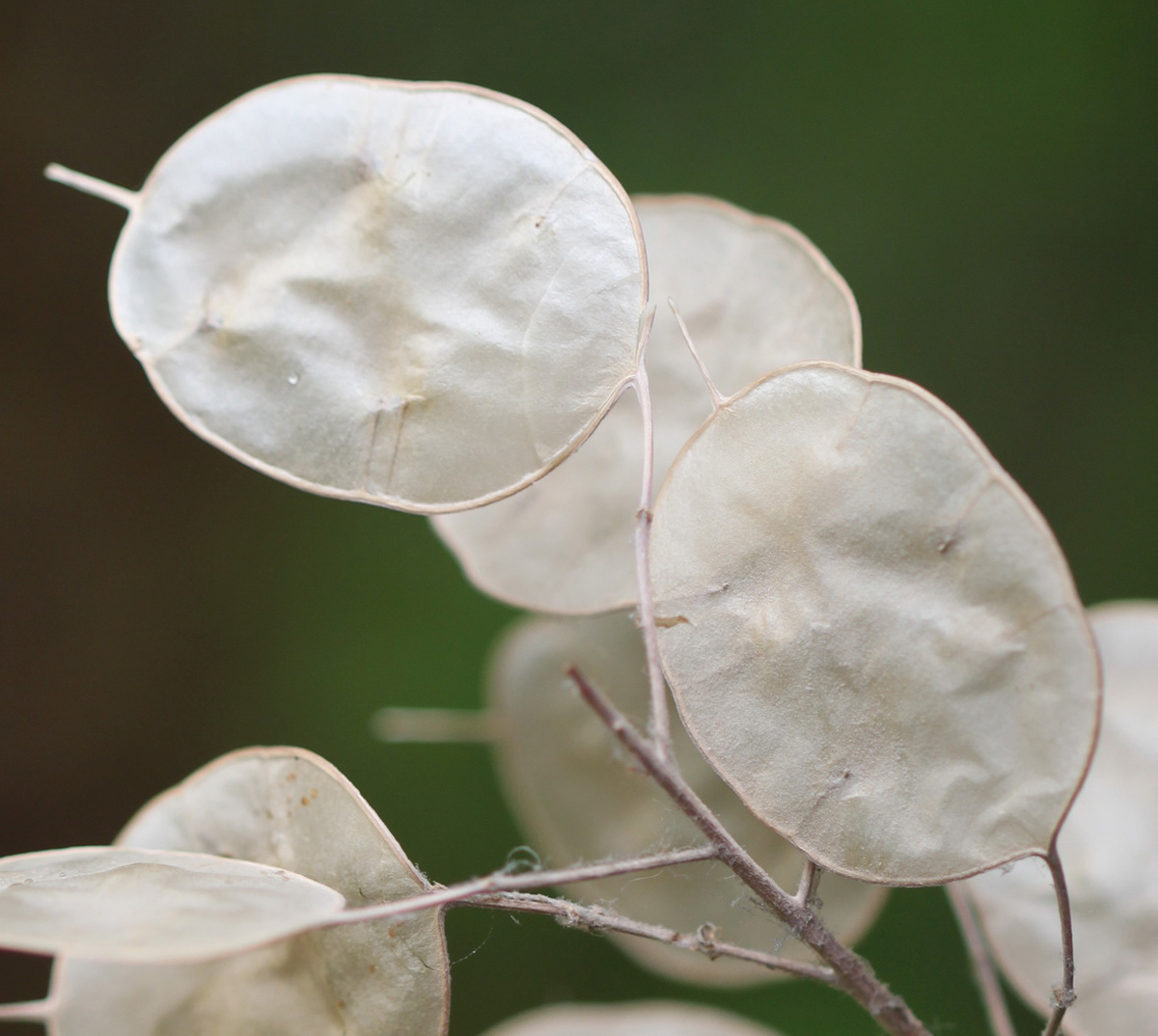 ****ATTENTION!! FREE STUFF ALERT!!**** (In case you didn't see it yesterday)
Hey all, I have a TON of gardening books (mostly on veggie gardening, Hot Topic #1 these days) laying around my office, sent to us from publishers hoping for reviews in the magazine. They're all great, but we only have a tiny bit of room, and only once in a while, for reviews in the mag. While talking to my editor about it last week, we decided to spread the wealth. Sooooo…I'll be randomly choosing two people each day from all of the people who to send me photos of their gardens (or their gardening travels) for the rest of this week to get a free book (my choice)! Email photos to me at [email protected]. No guarantee that I'll post your photos on the blog (I explain why HERE (way down at the bottom)), but you'll get a package in the mail in a couple of weeks. When you send in your photos, be sure to include your full contact info (and your username) and a description of the photos you've sent. Woohoo! Exciting, yes? I'll announce all the winners sometime next week, since I'm out of the office most of this week. Now go dig out some photos, or drag your camera outside!