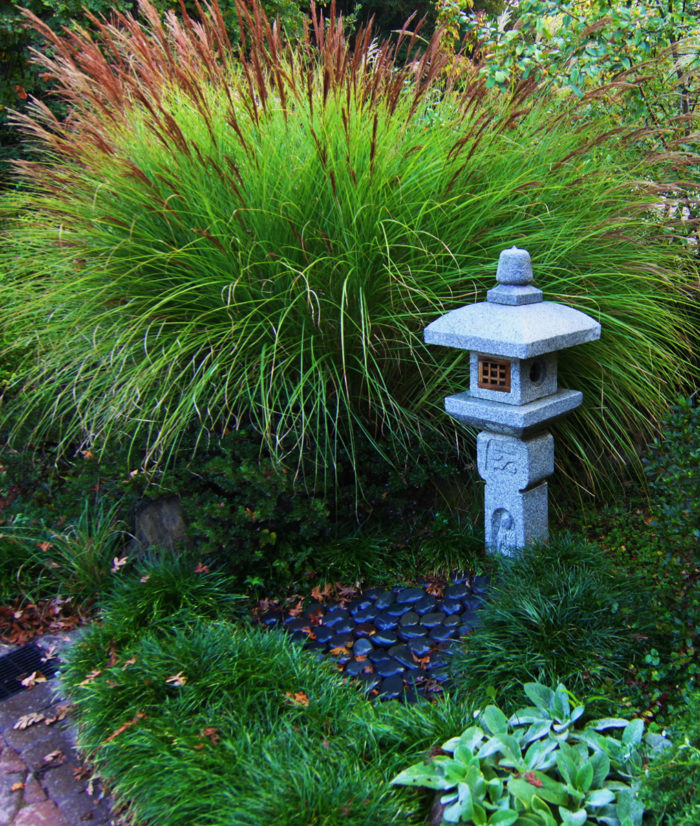 Another installment of photos from Irvin and Paulin'es garden in Carmichael, California has arrived! This time it's a glimpse of their ornamental grasses in fall (See other seasons and wildlife in this fantastic garden HERE, HERE, HERE, here, here, here, here, here, and here.)
Irvin says, "We are still enjoying weather in the mid 80's degrees here in Carmichael. Before fall weather conditions arrive and transform the landscape we wanted to share some images of our ornamental grasses.
"In Pauline's Garden the focus is on lush foliage and a tranquil space with a point of interest. With that goal in mind, we often use ornamental grasses to frame a garden area or as focal points."
As gorgeous as always, Irvin. Thanks to you both for continuing to share your garden with us.
** Reminder: New email address for photo submissions: [email protected]. Use it, people! I can't wait to see your gardens!! ***
_______________________________________________
Want us to feature YOUR garden in the Garden Photo of the Day? CLICK HERE!
Want to see every post ever published? CLICK HERE!
Want to search the GPOD by STATE? CLICK HERE!

**Check out the GPOD Pinterest page, where you can browse all the post in categories…fun! CLICK HERE!**