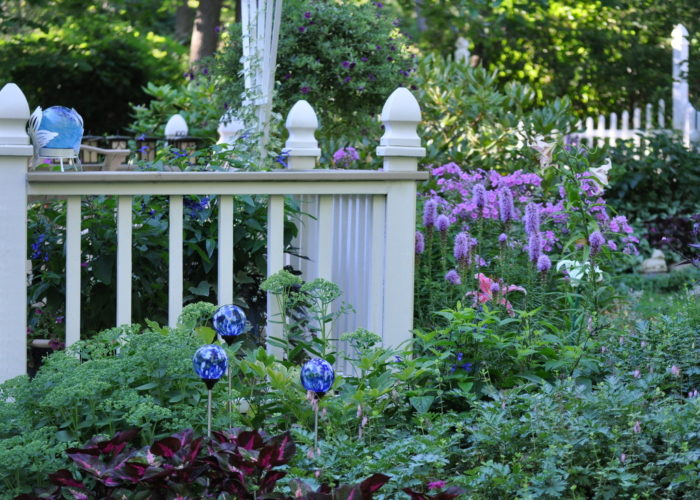 Terie Rawn's garden in Newfield, New York, is one of the most popular gardens we've ever featured on the GPOD (refresh your memory HERE, HERE, HERE, HERE, and HERE), so I was so happy when Terie sent in this series of photos to share. This time she's showcasing a theme that seems to be emerging in her garden.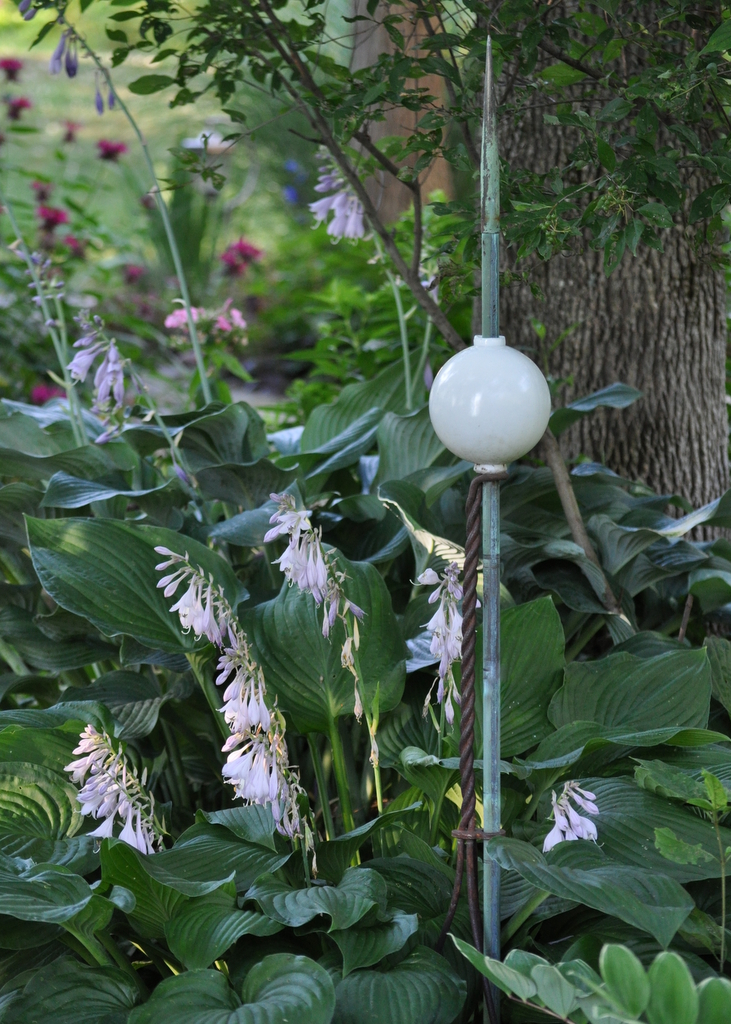 She says, "A collection of decorative garden-art has yielded various balls over the years. The purple bowling ball is featured in the current October issue of Fine Gardening. Visitors to the woodland have made mention that their reluctance to the use gazing balls was put to rest after viewing how they were implemented in this perennial settings. As you can see cobalt is favored because of my perennial preferences."
What great use of garden art, Terie! I love the blues. Thanks for sharing!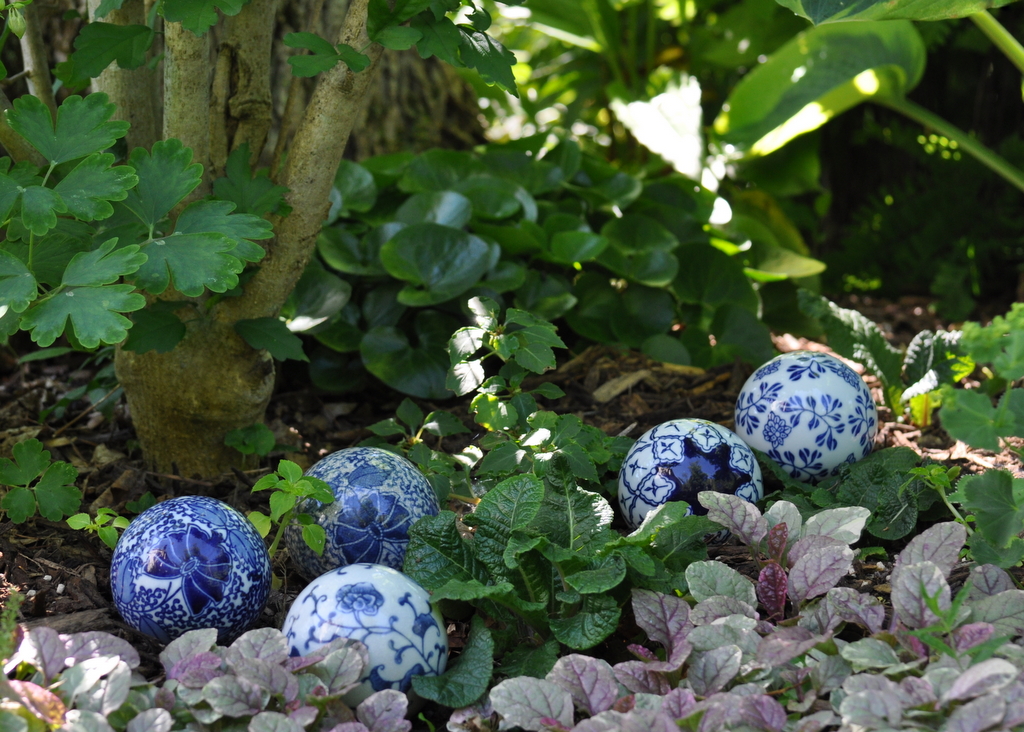 OK, everybody, I know there's some amazing stuff going on in your gardens right now. Get out there with a camera! Send me some pics at [email protected], and I might feature your garden soon! >>>>>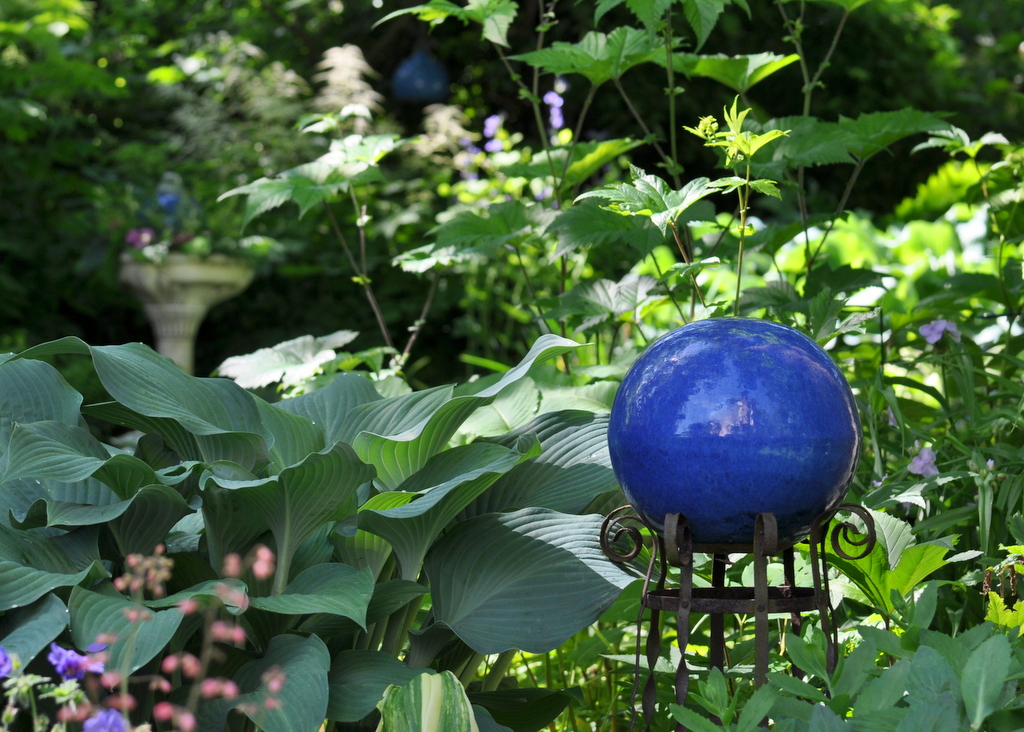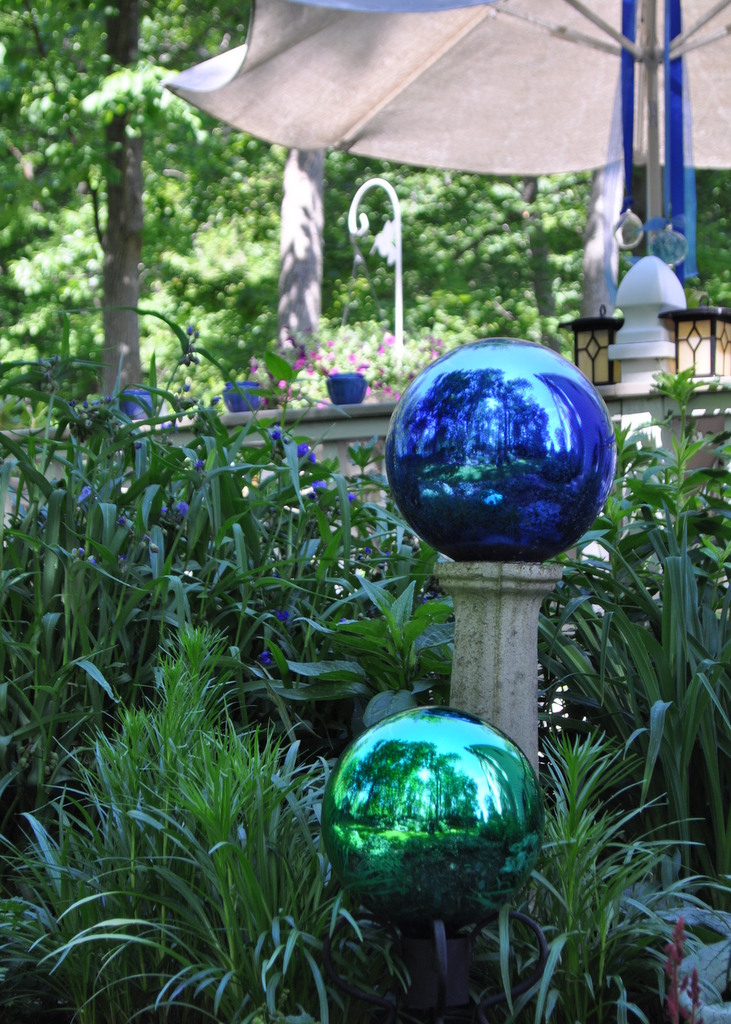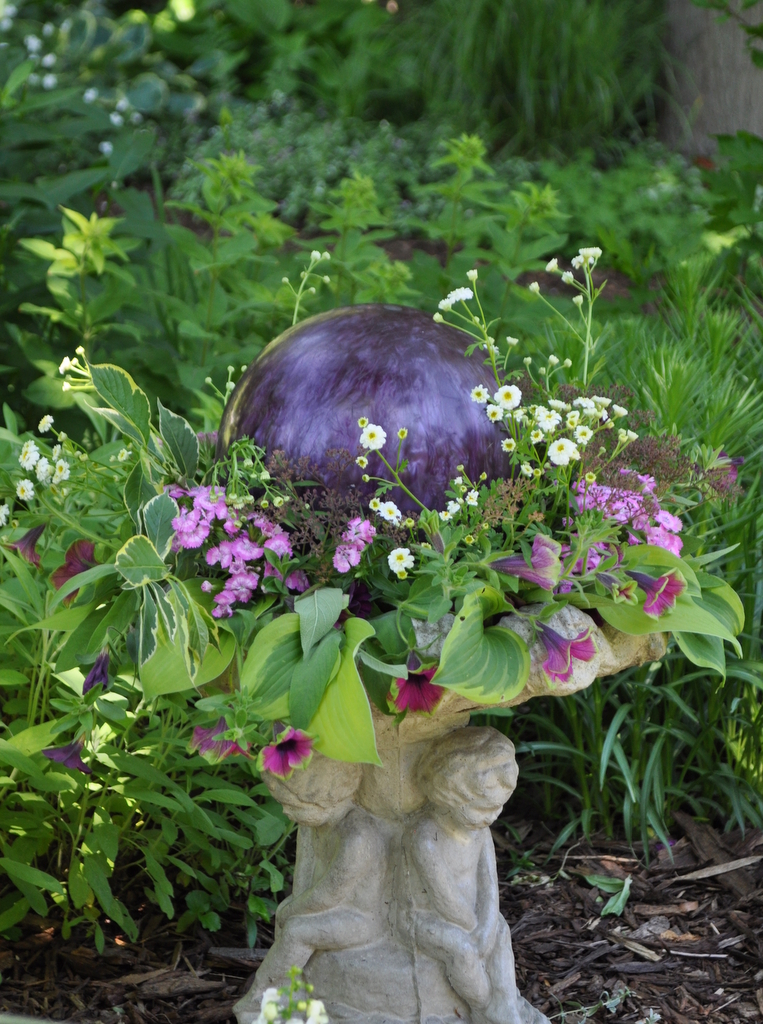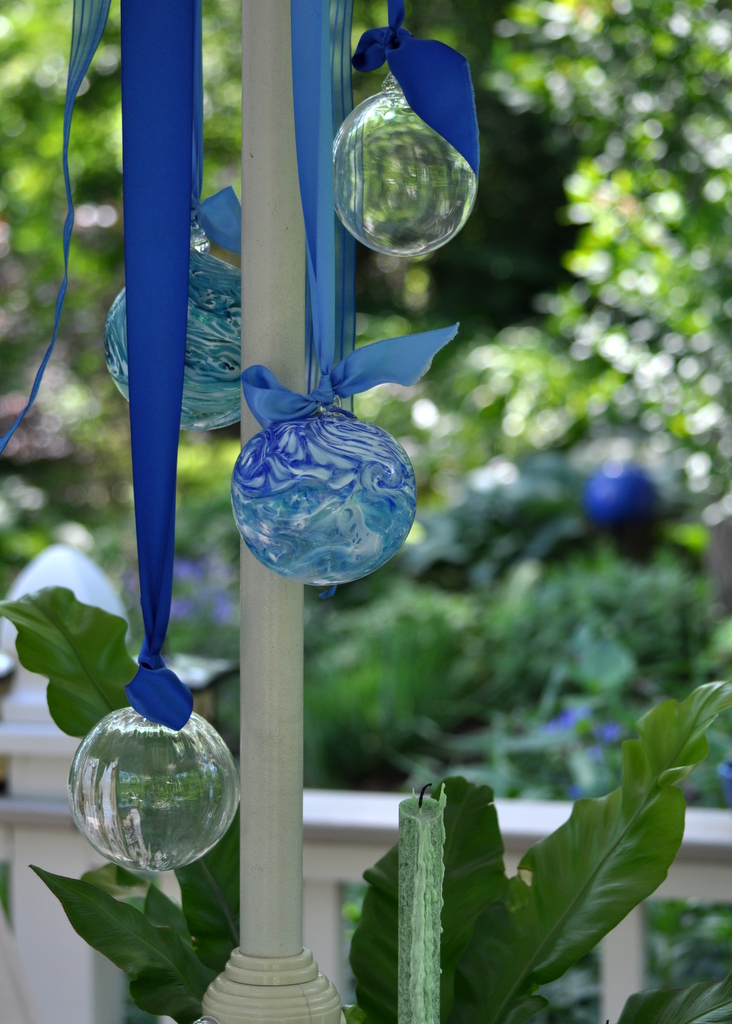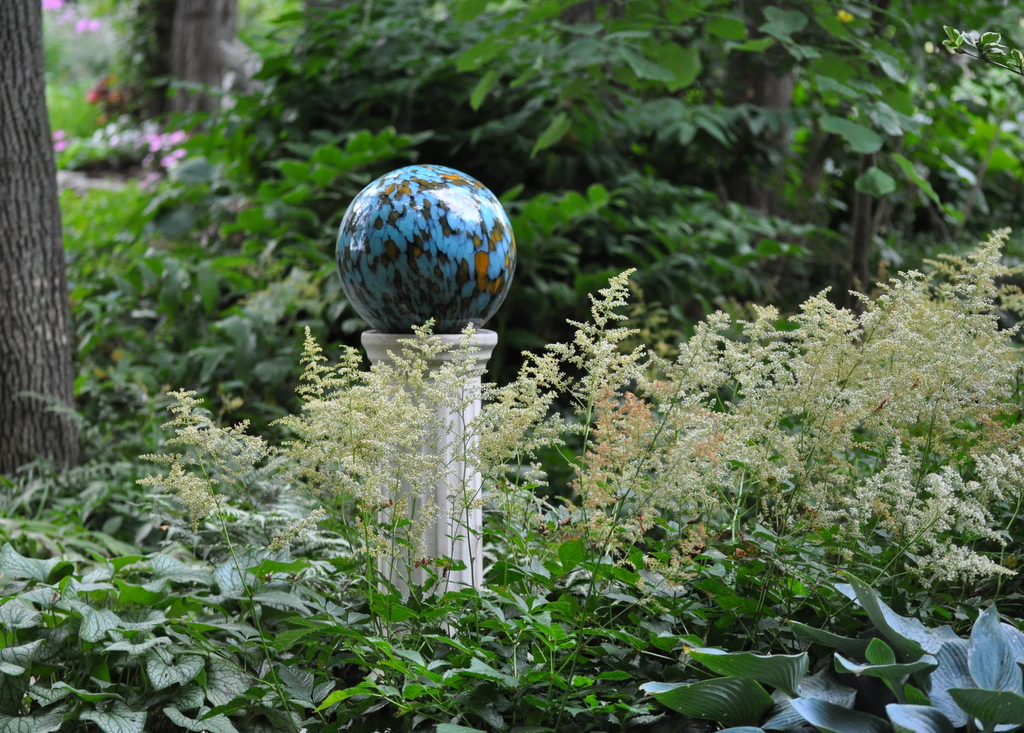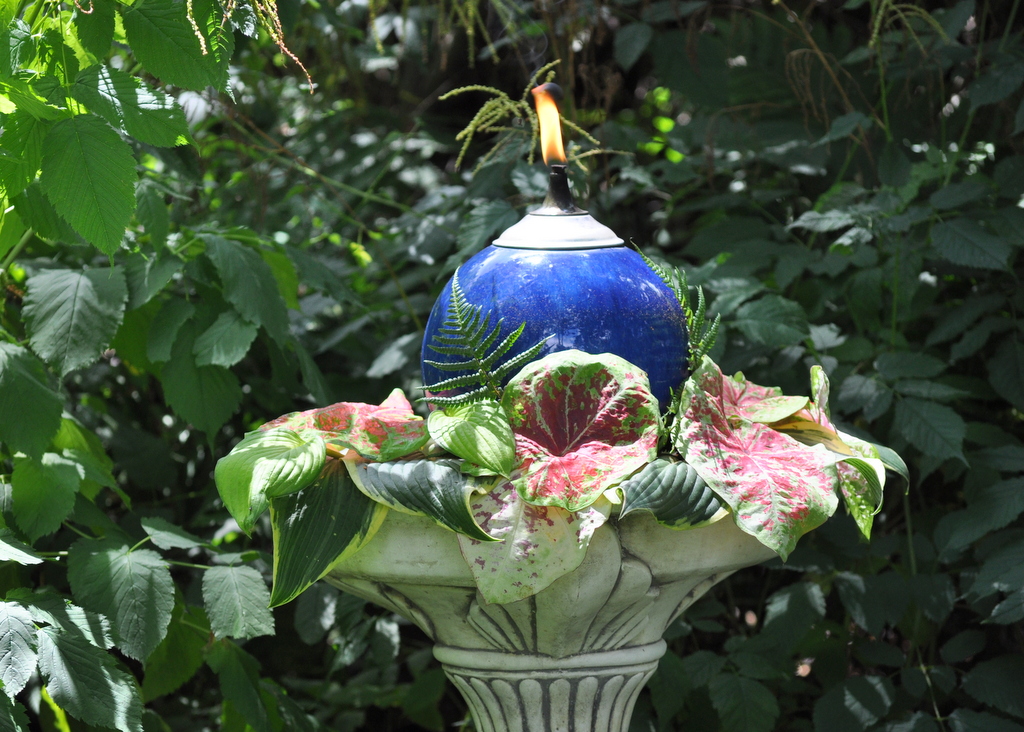 Want us to feature YOUR garden in the Garden Photo of the Day? CLICK HERE!
Want to see every post ever published? CLICK HERE!

**Check out the GPOD Pinterest page, where you can browse all the post in categories…fun! CLICK HERE!**