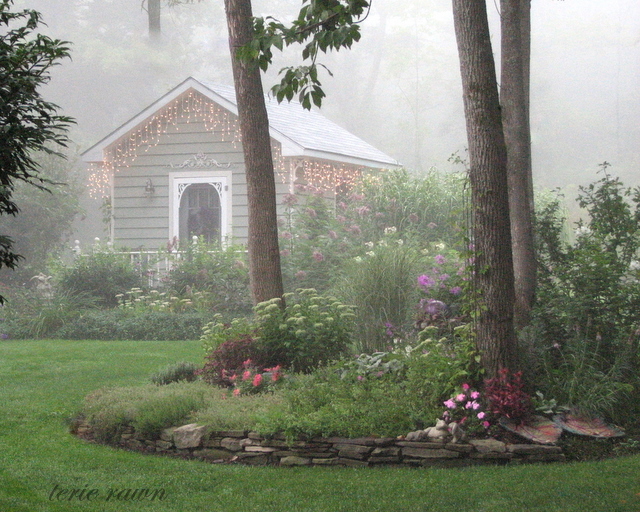 Today's photos are from Terie Rawn in Newfield, New York.
Terie says, "In '89 we moved back to my hometown so our family could be raised in a smaller community. After clearing a small section of trees we nestled a newly built home just inside woods edge to face farmland hills and a distant view of Ithaca, New York. Every year since my husband and I have expanded the landscape to include many gardens, various paths, and a woods pond.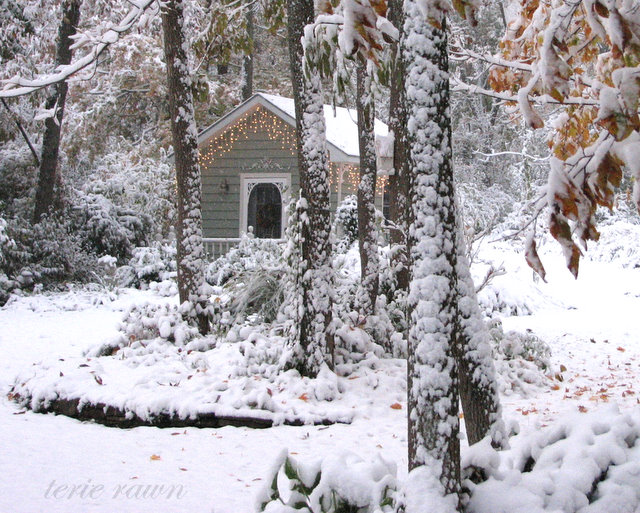 "For our 30th wedding anniversary Ray built a 'Stepback Garden Cottage' for me to play in. Much to my delight, it has served to host tea parties, garden guests, and grand daughters' play time. I am so grateful to be a temporary part of this little heaven on earth!
Here are various pictures of my backyard gardens featuring the garden cottage that my husband built. The frost photo was taken from inside the cottage window at sunrise. Outside this window are the trees that canopy one of our shade gardens.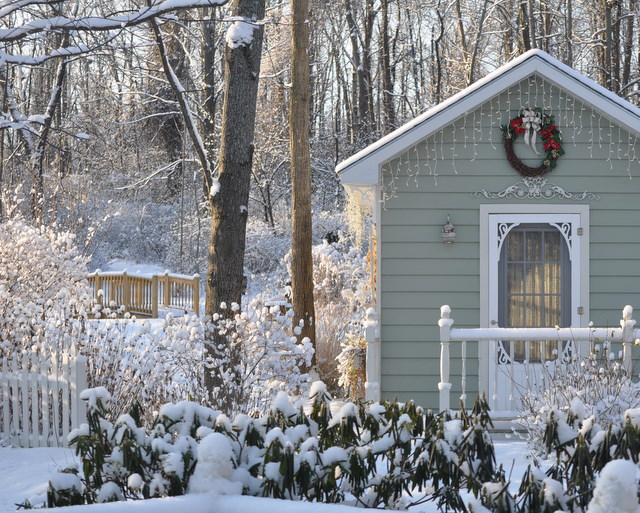 For almost 10 years we have invited friends for annual garden walks and were honored to host 'Woodland Wonders' here in Newfield for the Garden Conservancy Open Days Tour Program in 2011."
What a magical little cottage, Terie! Thanks for sharing your beautiful garden with us.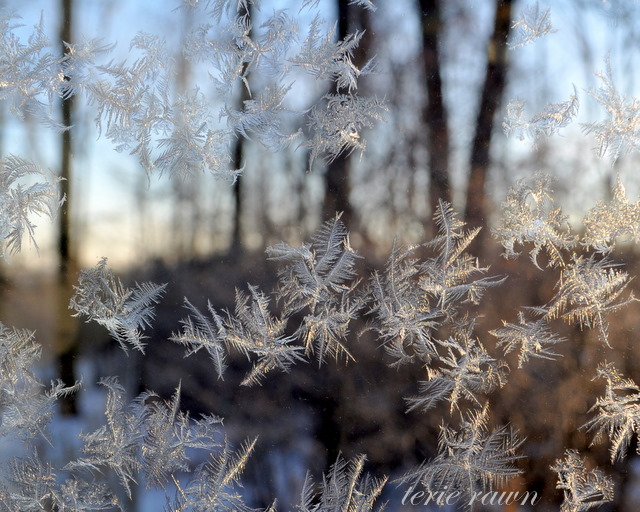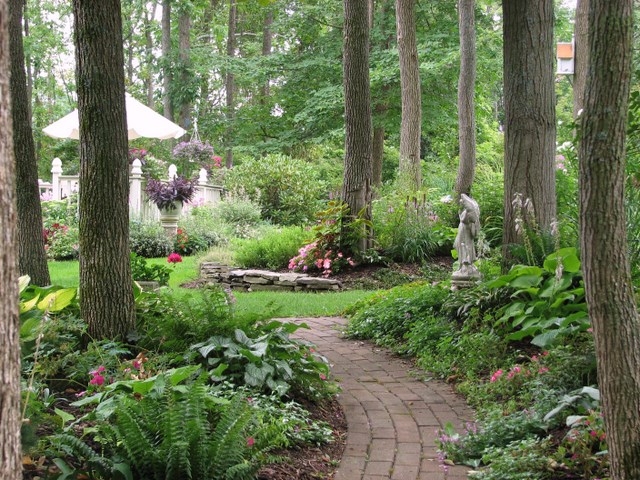 Want us to feature YOUR garden in the Garden Photo of the Day? CLICK HERE!
Want to see every post ever published? CLICK HERE!