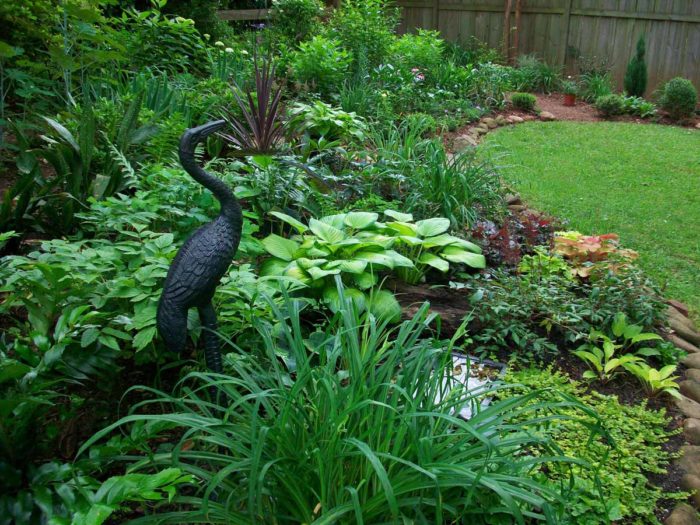 Happy Monday, GPODers! Today's photos are from Susan Merritt outside Atlanta, Georgia. This may look like an awfully long post to read on a Monday morning, but trust me, I think you'll all find at least a little bit of yourself in Susan's gardening experiences. I know I did. Read on…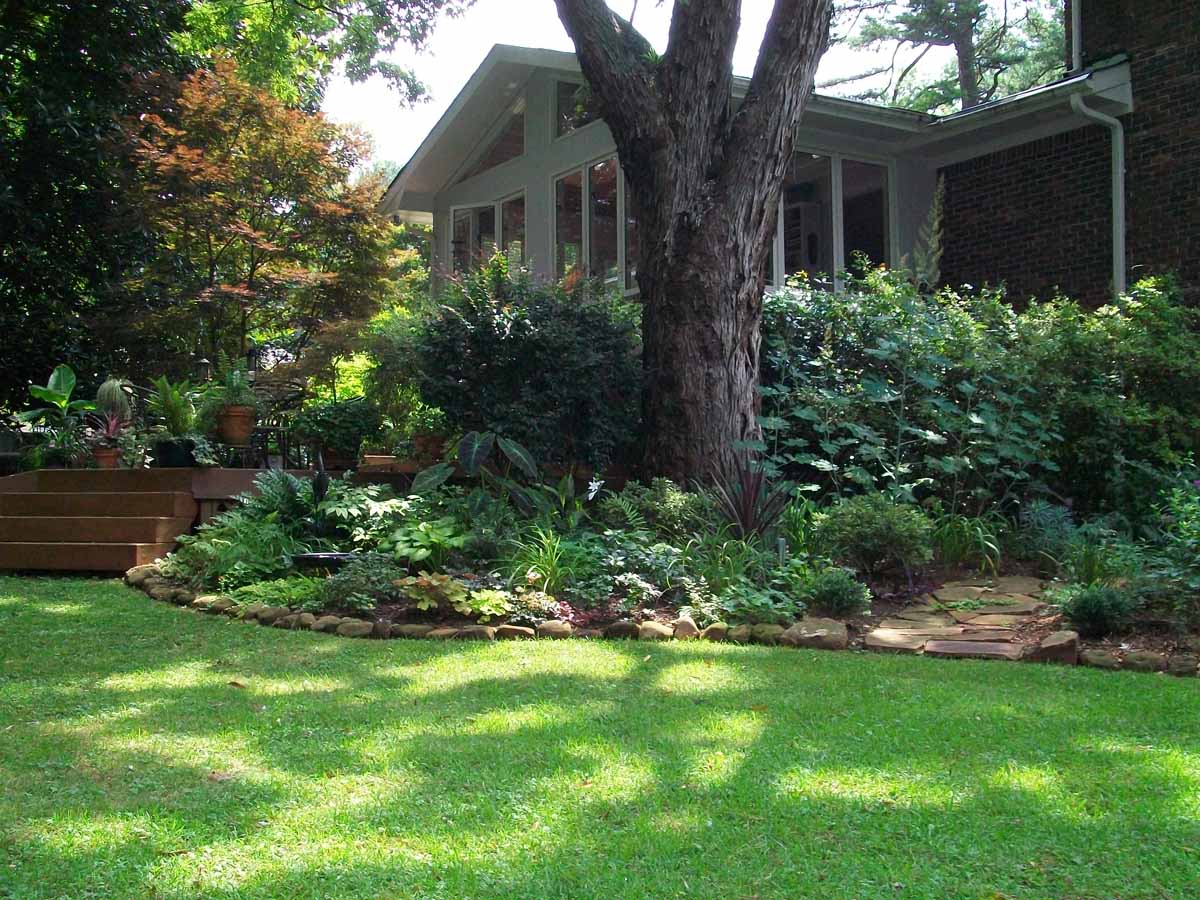 Susan says, "I live in the Atlanta area (actually Avondale Estates, an idyllic small burg – not a subdivision, but a town – minutes from downtown Atlanta). I caught my gardening bug from my grandfather who had an orange grove, a vineyard (muscadines) and raised Araucana chickens, guinea pigs, and homing pigeons on a quarter acre lot. I was his right-hand girl from the time I could walk.
My garden is my pride and joy (second only to my little grandson). It began as a blah suburban yard that has evolved into a refuge, a creative outlet, and a source of endless pleasure. When life throws me a bushel of lemons, my garden reminds me that lemons have seeds and with a little nurturing…

"MY quarter-acre lot has two enormous Magnolia grandiflora trees – what we in the south used to call 'bull magnolias', for good reason. They're lovely in someone else's yard. I do a pitched battle with them all year long – ugly brown leaf litter in the spring, increasing encroachment on available planting space, shade that is dense as midnight. The only saving grace is the privacy they afford. (Bet you thought I'd say the 'lovely blossoms'. Those darn things shed, too – just when you thought the leaves were all raked up.) Their spreading branches are also convenient for hiding old cars, dead bodies, the broken lawnmower, etc. 😉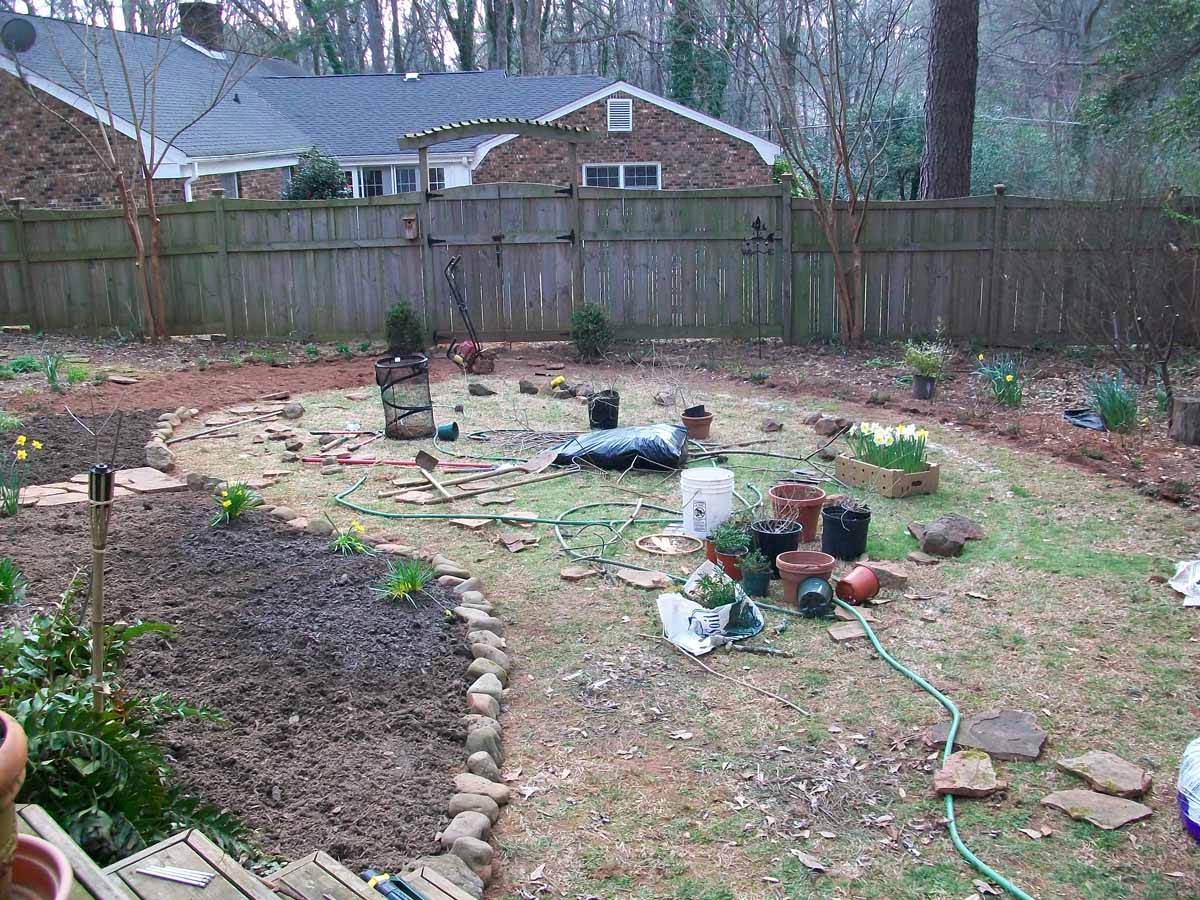 "The garden has become a real garden over a 27-year period, despite – or perhaps because of – a ton of mistakes and a bargain hunter's approach to plant and hardscape acquisition. Can you say 'Rocks for my birthday, please'  or 'Yes, I'm afraid this plant is dead – I'll take it off your hands for fifty cents?' A couple of years ago, I dropped in at a moving sale in my neighborhood and walked away with the woman's entire garden – dozens of plants, patio flagstones, rigid pool form, the works – for $200. Oh, joy!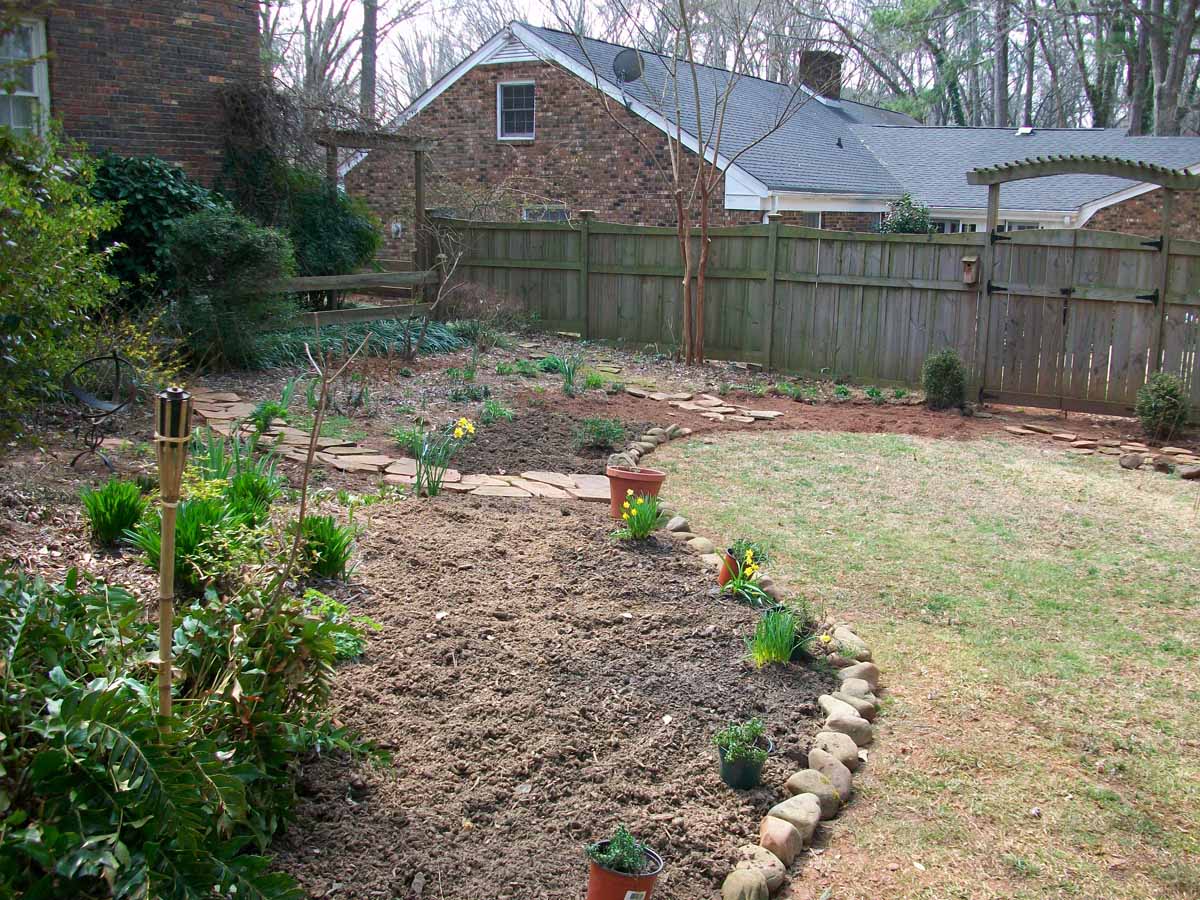 "When my vegetable garden became too shady, it became a little secret garden (or it will be secret once the bargain evergreens actually get taller than me). Some of those plants were scavenged from the street after less optimistic gardeners tossed them out as duds.
My next project – there is always a next project – we gardeners will live forever – is a real "entrance" on the driveway side of the property. Endless fun dreaming, plotting, calculating the cost, and finding the highly skilled but ridiculously cheap contractor. My contrary philosophy from the beginning has been: plants first, hardscape last.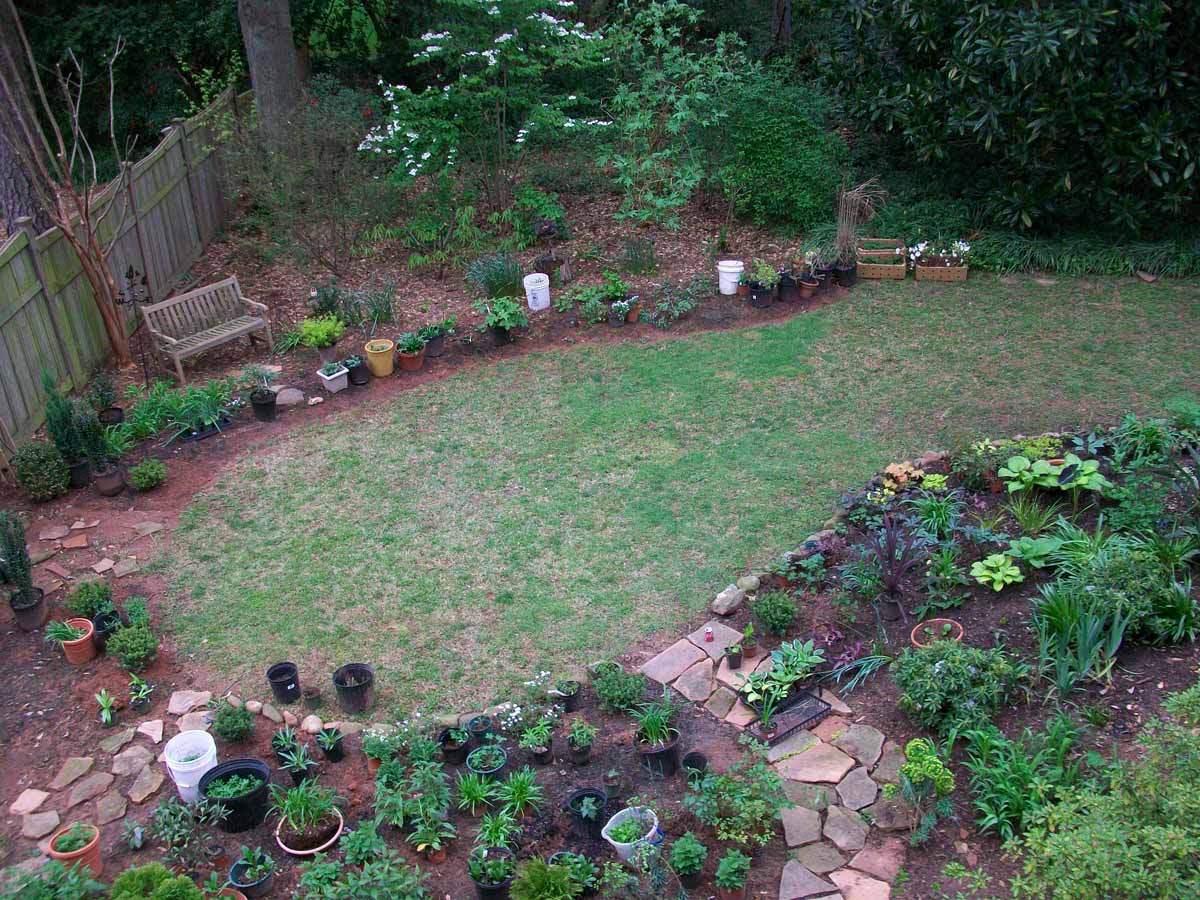 "My library of Fine Gardening magazines – nearly the complete set – are my inspiration and the source of hours of dreams. Thanks so much for helping make it possible."
Oh, Susan, you're what I call a real gardener (not that I think there are fake gardeners…), and your garden is magnificent. Thanks so much for sharing it with us!!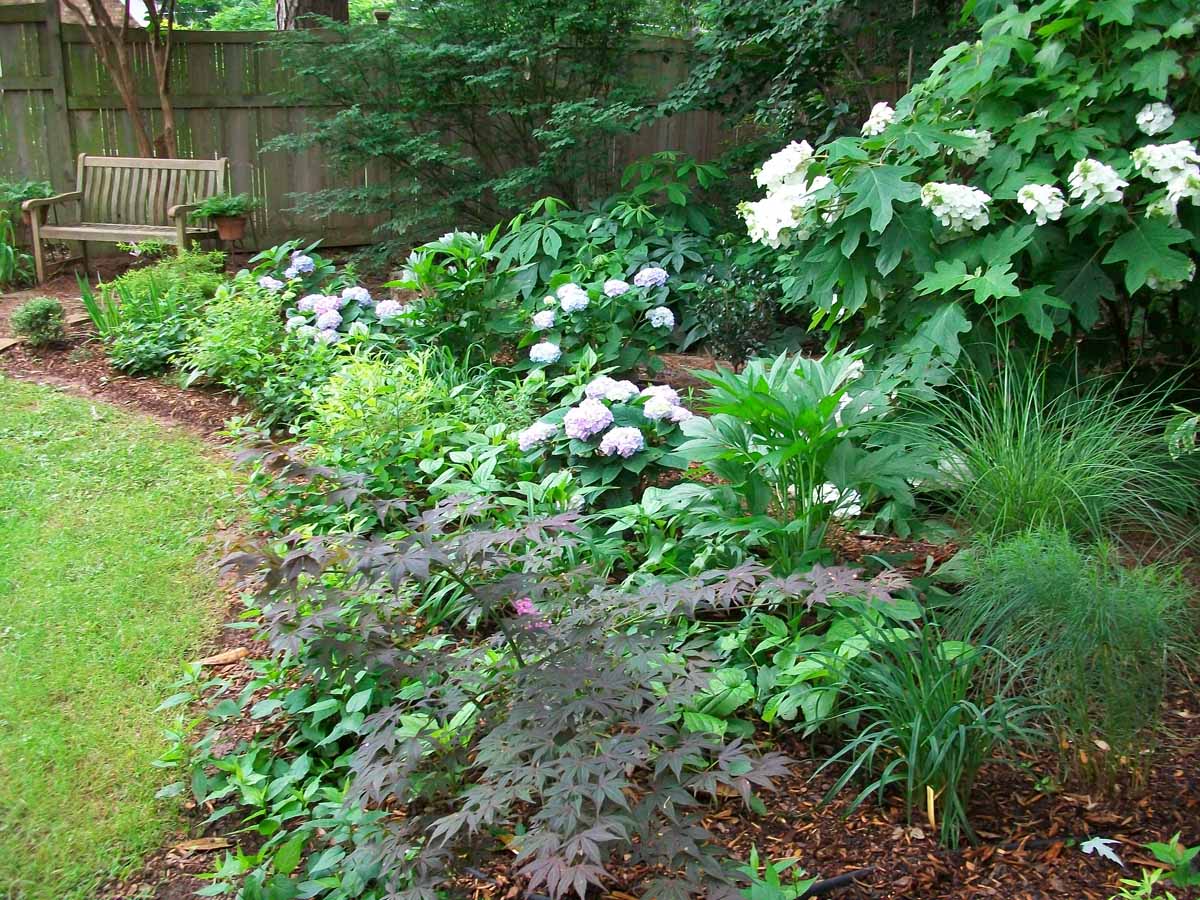 Want us to feature YOUR garden in the Garden Photo of the Day? CLICK HERE!
Want to see every post ever published? CLICK HERE!

**Check out the GPOD Pinterest page, where you can browse all the post in categories…fun! CLICK HERE!**