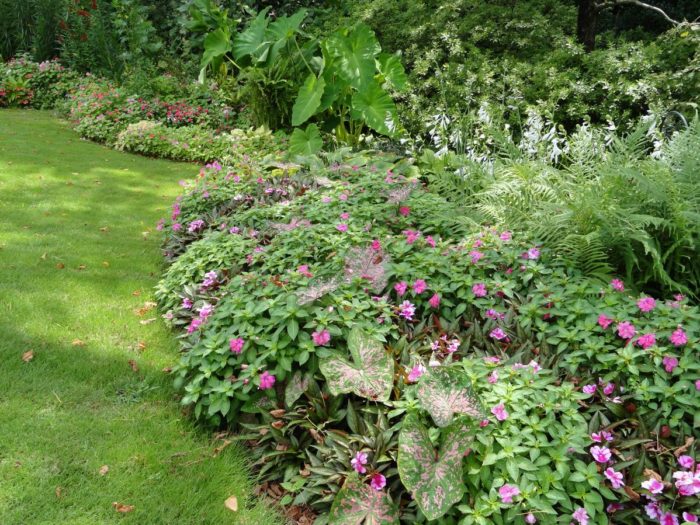 Today's photos are from Carol Stewart in Atlanta, Georgia. Carol says, "Here is a picture of my garden this past summer.  I enjoy using annuals and perennials in my garden. My garden is always changing as different plants bloom and are replaced by other plants blooming.  Because it is a front yard garden, I get the chance to see most of my neighbors as they go for their morning walks.  I also get a lot of drive-by visitors on a weekly basis, just to see what is blooming. It is truly a labor of love."
Such a pretty garden, Carol! Thanks so much for sharing.
Want us to feature YOUR garden in the Garden Photo of the Day? CLICK HERE!
Want to see every post ever published? CLICK HERE!