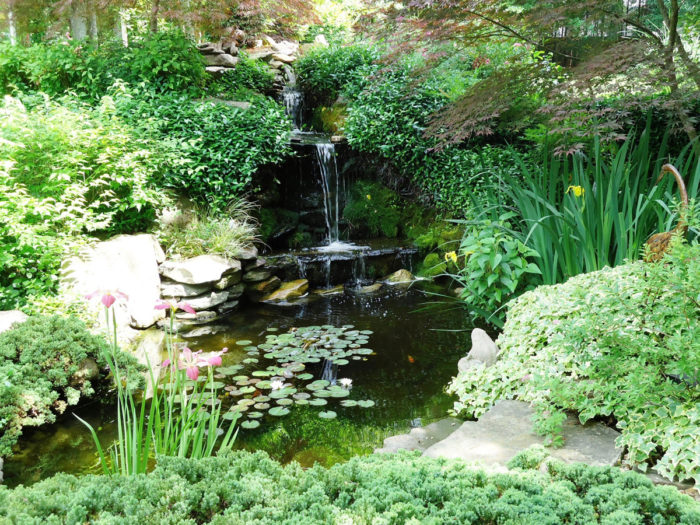 Today's photos are from Bonnie Helander in Peachtree City, Georgia. She says, "These are pictures of my garden from spring of 2011. I used to garden in Zone 7b but I understand that with the new USDA hardiness zone changes, I am now in Zone 8a!
"My garden had great "bones" when my husband and I purchased it in 2004. In fact, I fell in love with the garden right away. We have added many of our own touches and redone many of the garden beds and added pathways, a compost bin, and a potting bench. The ornamental pond is the focal point of our backyard garden. In fact, when you open our front door to greet visitors, they can look all the way through the house and see the pond framed in the back doorway!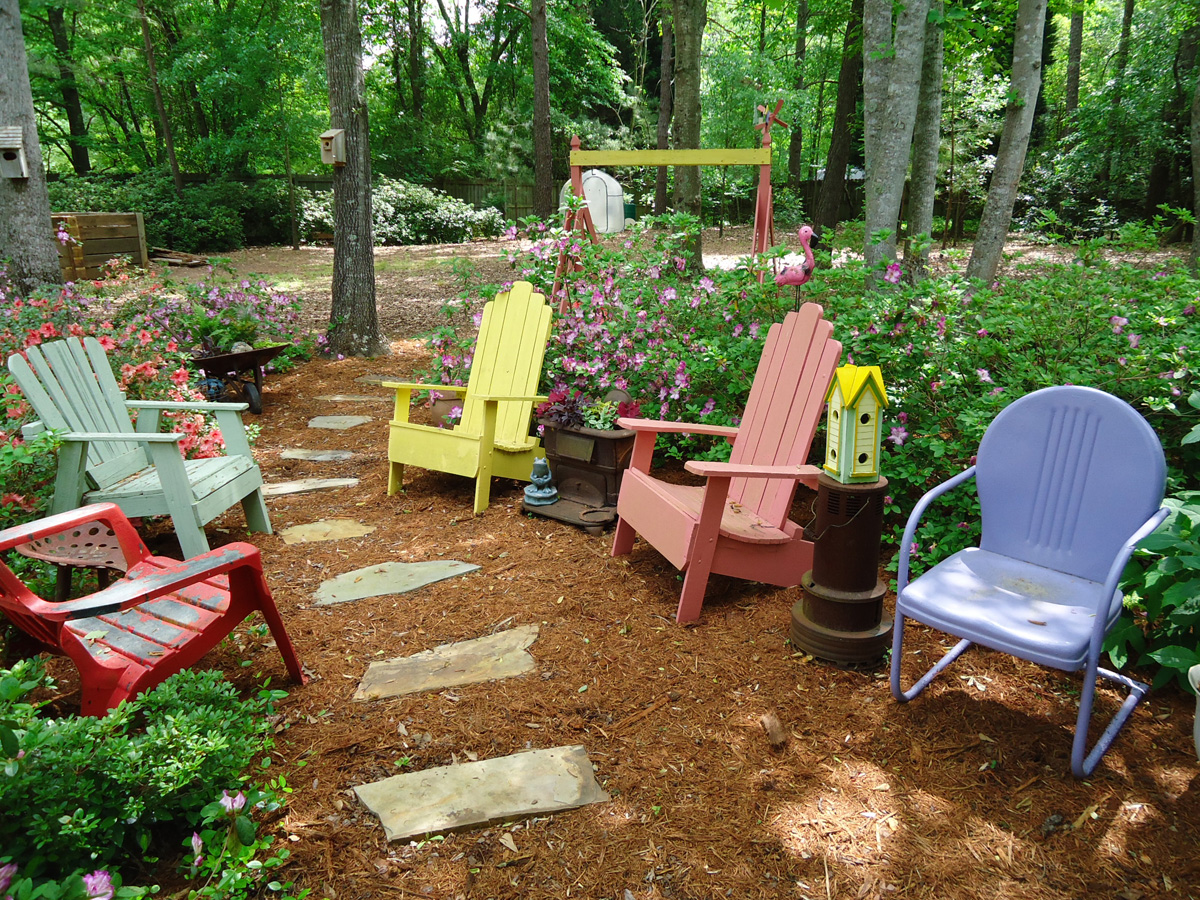 "I have lots of traditional southern favorites like azaleas, hydrangeas, and camellias. I've added autumn ferns and my favorite hellebores to my shade beds. I painted old chairs in festive pastel colors after seeing this inspiration in Seaside, Florida. My garden is certified as a Backyard Wildlife Habitat by the National Wildlife Federation."
That is an amazing water feature, Bonnie! It must sound wonderful, too. Thanks for sharing your garden with us!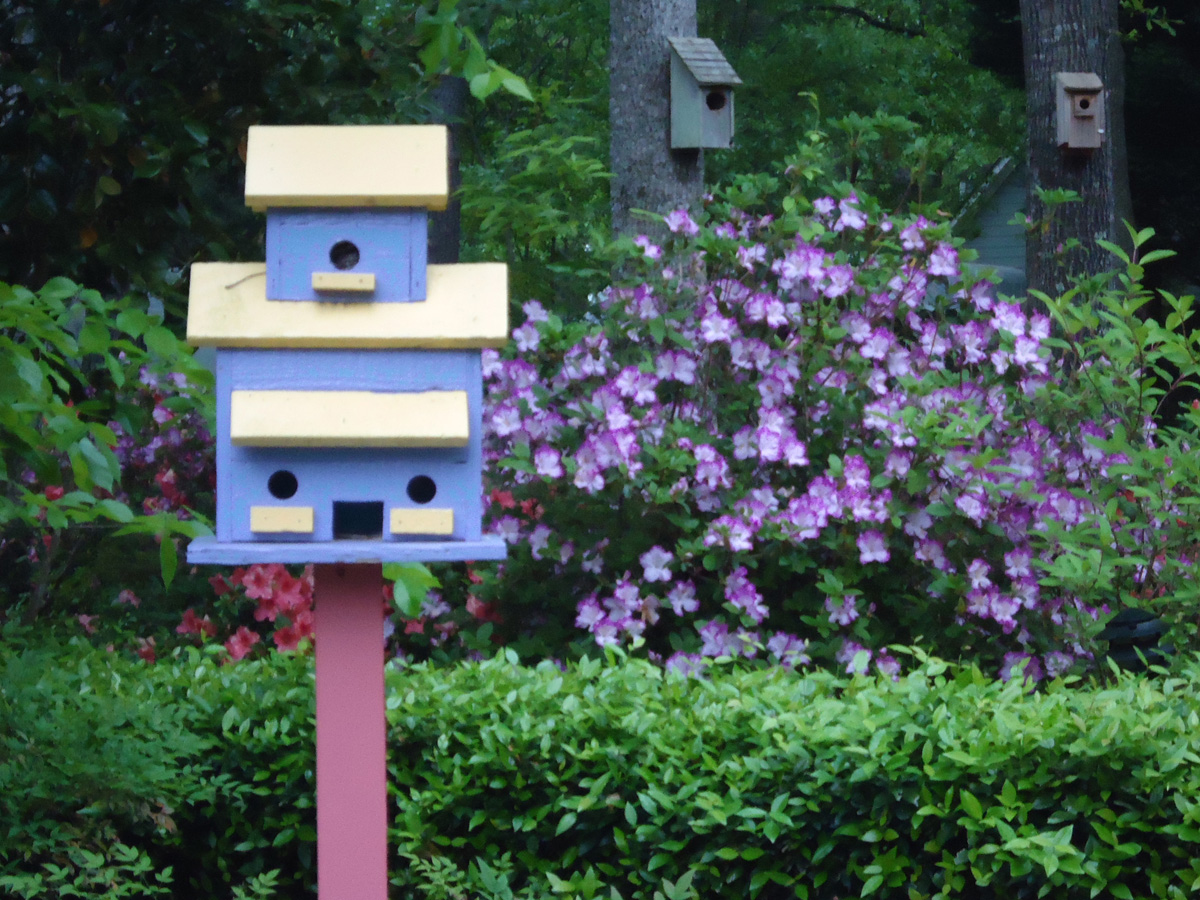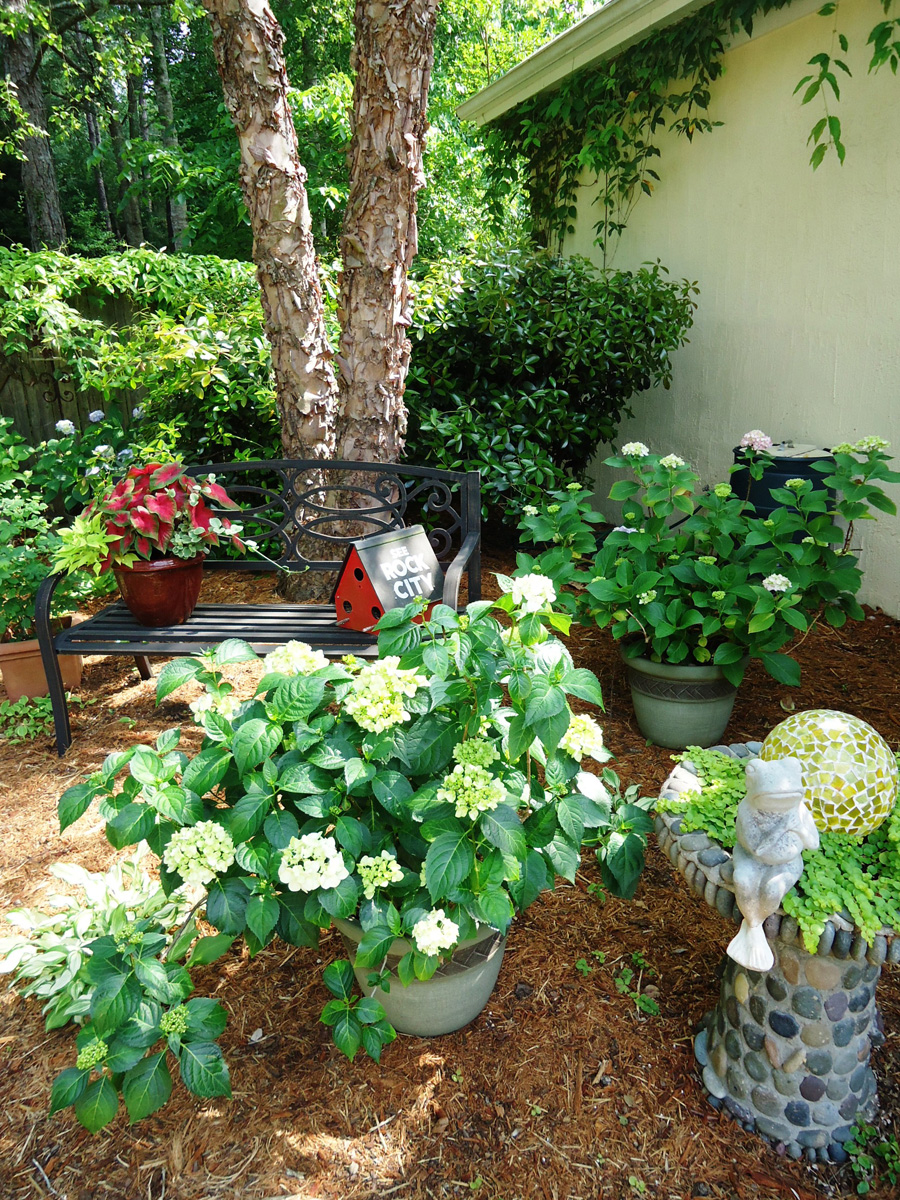 Want us to feature YOUR garden in the Garden Photo of the Day? CLICK HERE!
Want to see every post ever published? CLICK HERE!

**Check out the GPOD Pinterest page, where you can browse all the post in categories…fun! CLICK HERE!**