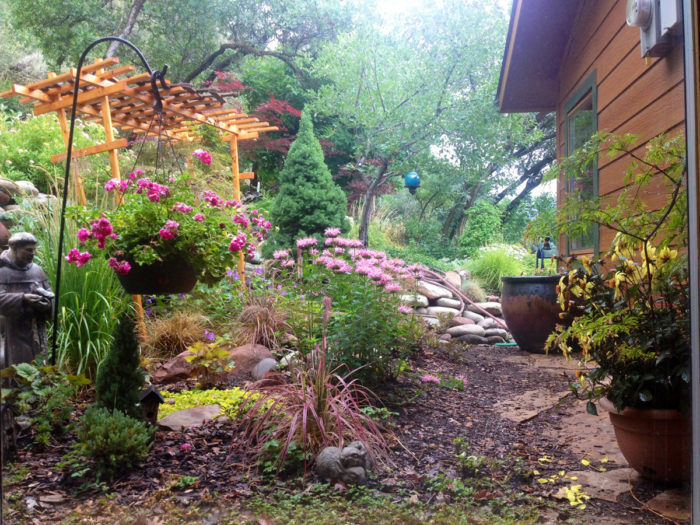 Today's photos are from Lori Fairbanks. We've visited her garden twice before (HERE and HERE). Today she says, "I garden at about 6,000 feet in Glenwood Springs in the Colorado Rocky Mountains. These four shots of the same garden in the four different seasons, and think it's kind of interesting to see the progression! I took the shots from inside my house looking out my bedroom window.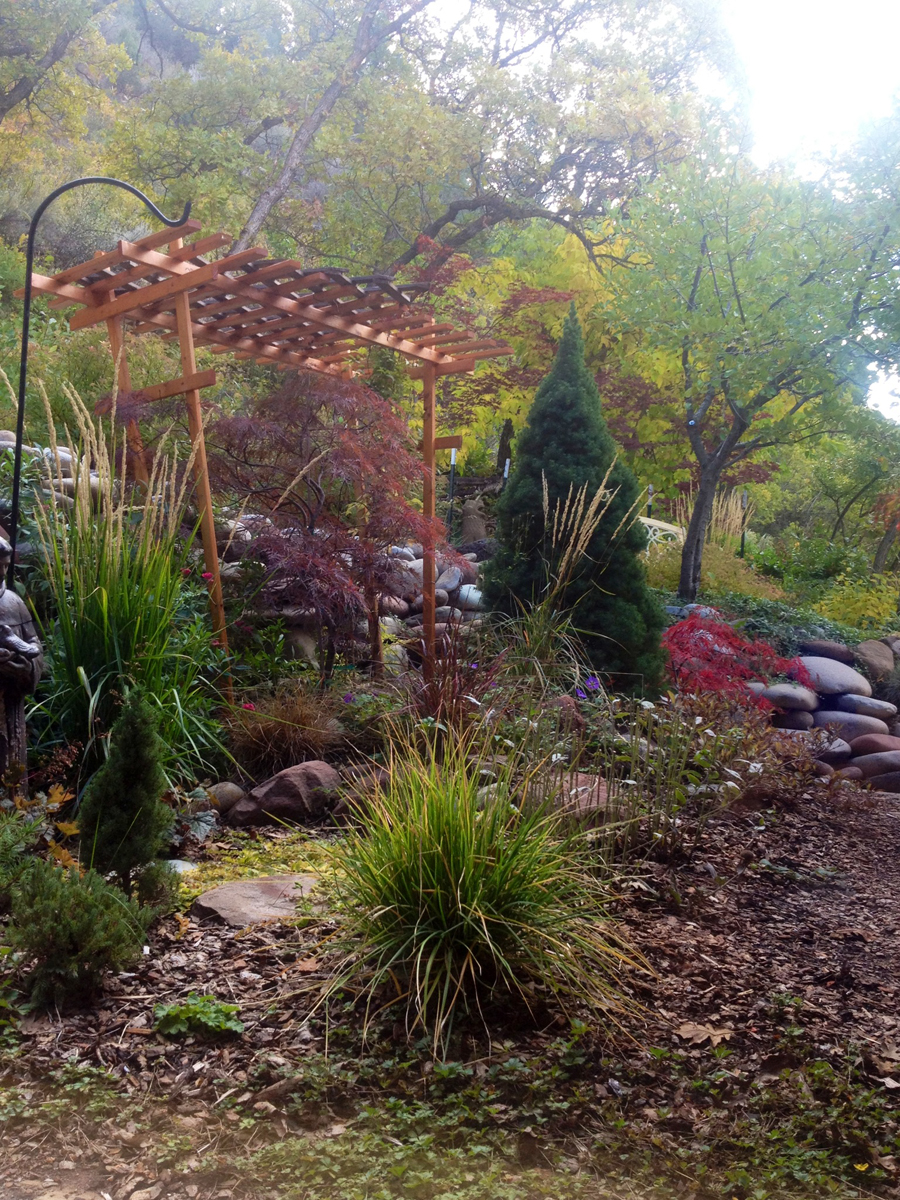 "This is a small garden, sitting up against the mountain, in partial shade. Because of the shade I can grow Japanese maples with moderate success here, and other than the maples, the garden consists of several dwarf conifers and pines, ornamental grasses, bee balm, clematis, perennial geranium, and a few annuals to fill in bare spots as they occur."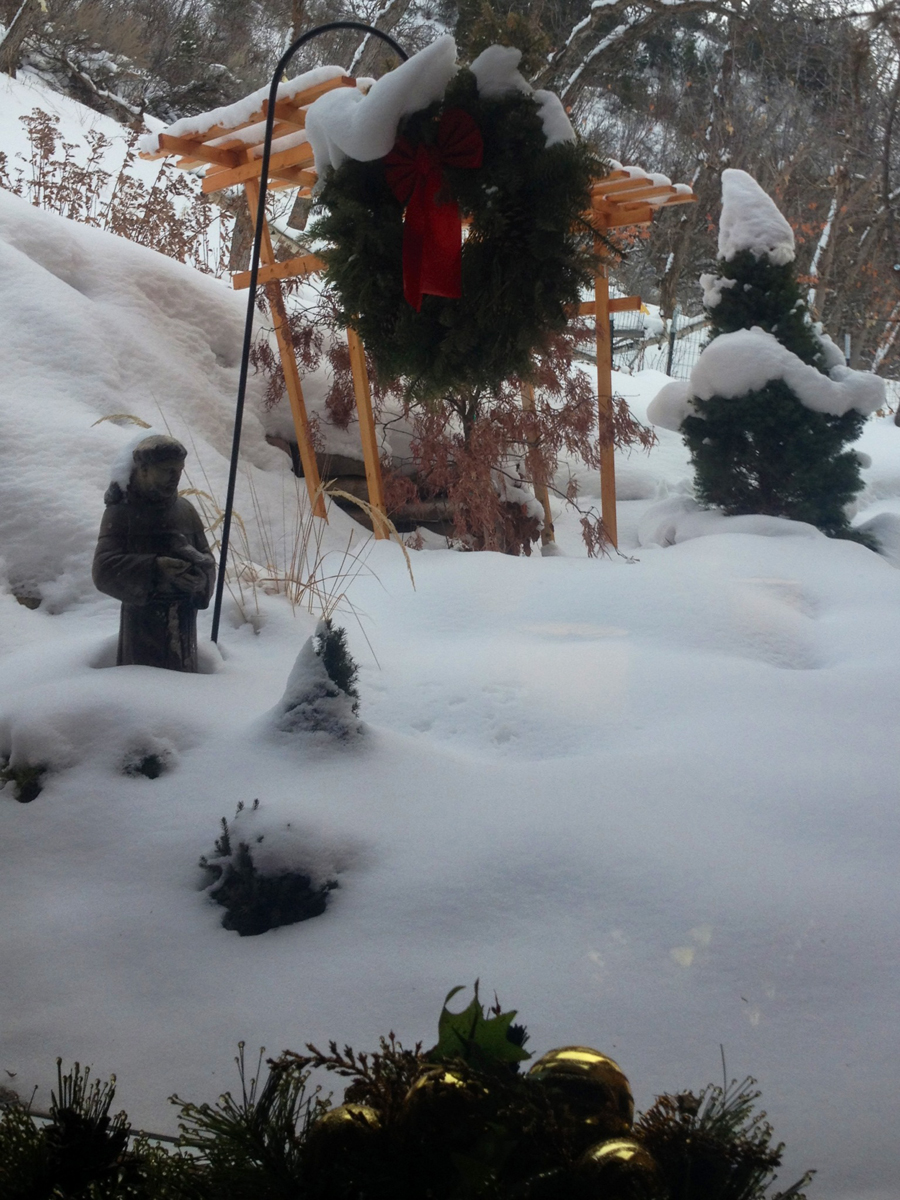 It's so fascinating to see a garden in all four seasons like this, Lori. What a great view from your bedroom! Thanks so much for sharing.
**** The push is still on–get outside and take some last minute shots, or compile a few you took earlier in the season. I'll be eternally grateful…. Email them to [email protected]. Thanks! ****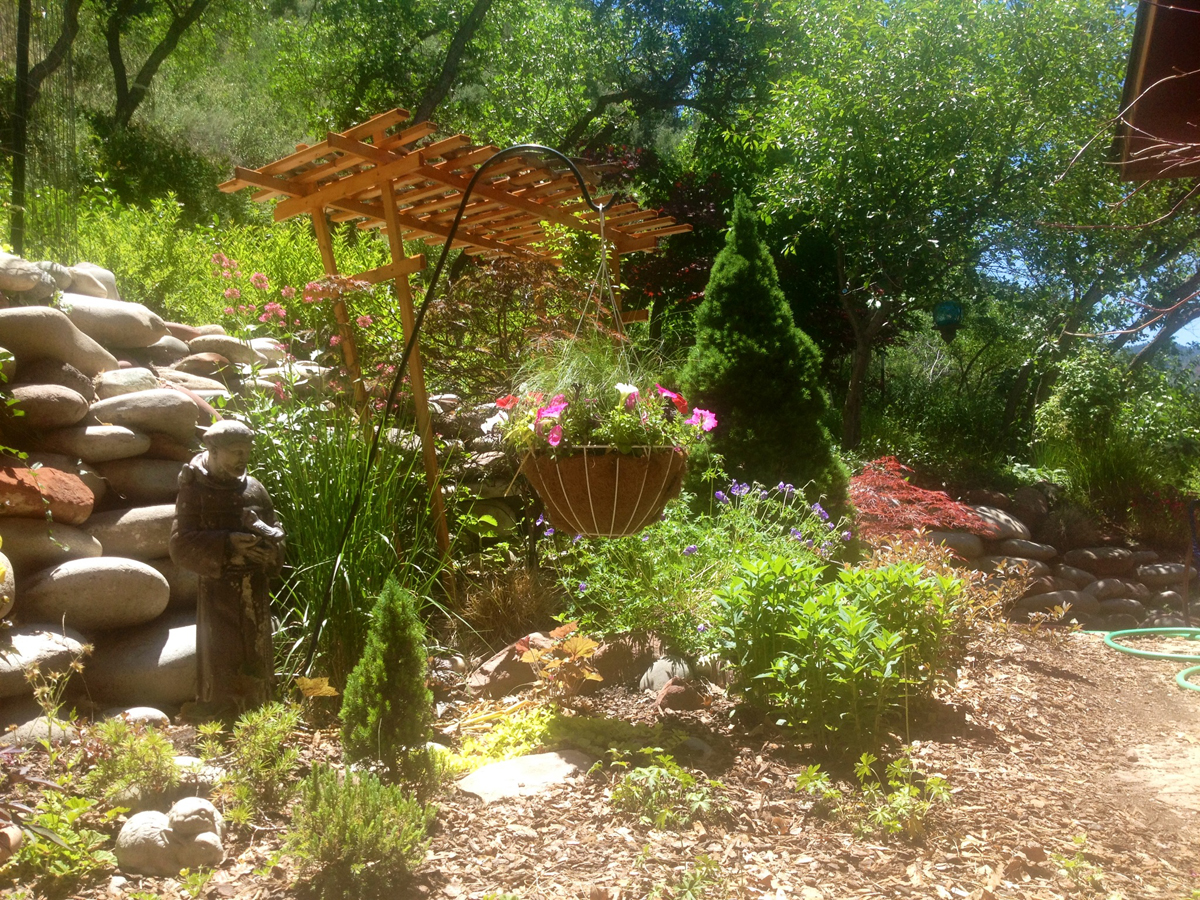 Want us to feature YOUR garden in the Garden Photo of the Day? CLICK HERE!
Want to see every post ever published? CLICK HERE!
Want to search the GPOD by STATE? CLICK HERE!
Check out the GPOD Pinterest page! CLICK HERE!