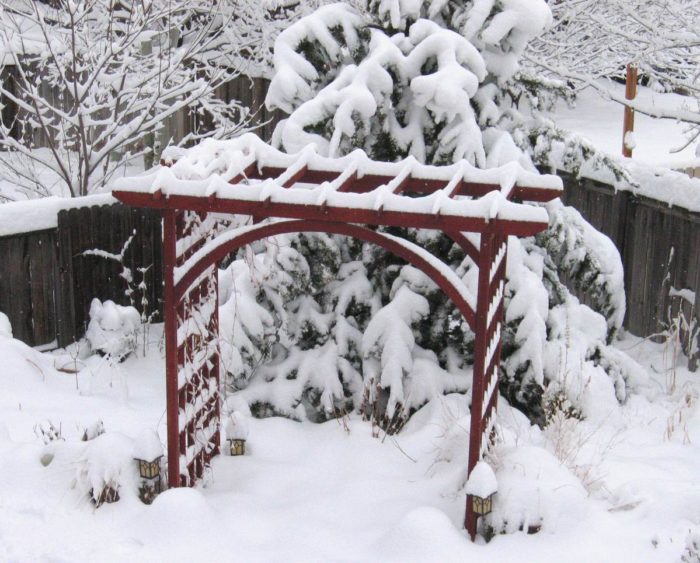 We featured some scenes from Leslie Ornelas's gorgeous Colorado Springs, Colorado, garden back on October 12th of 2011, and if you go back and take another look, you might recognize some of the features you'll see in today's photos, in summertime! The red arbor is particularly striking in the snow, and illustrates, once again, how much colorful structure can add to the garden during the dormant season.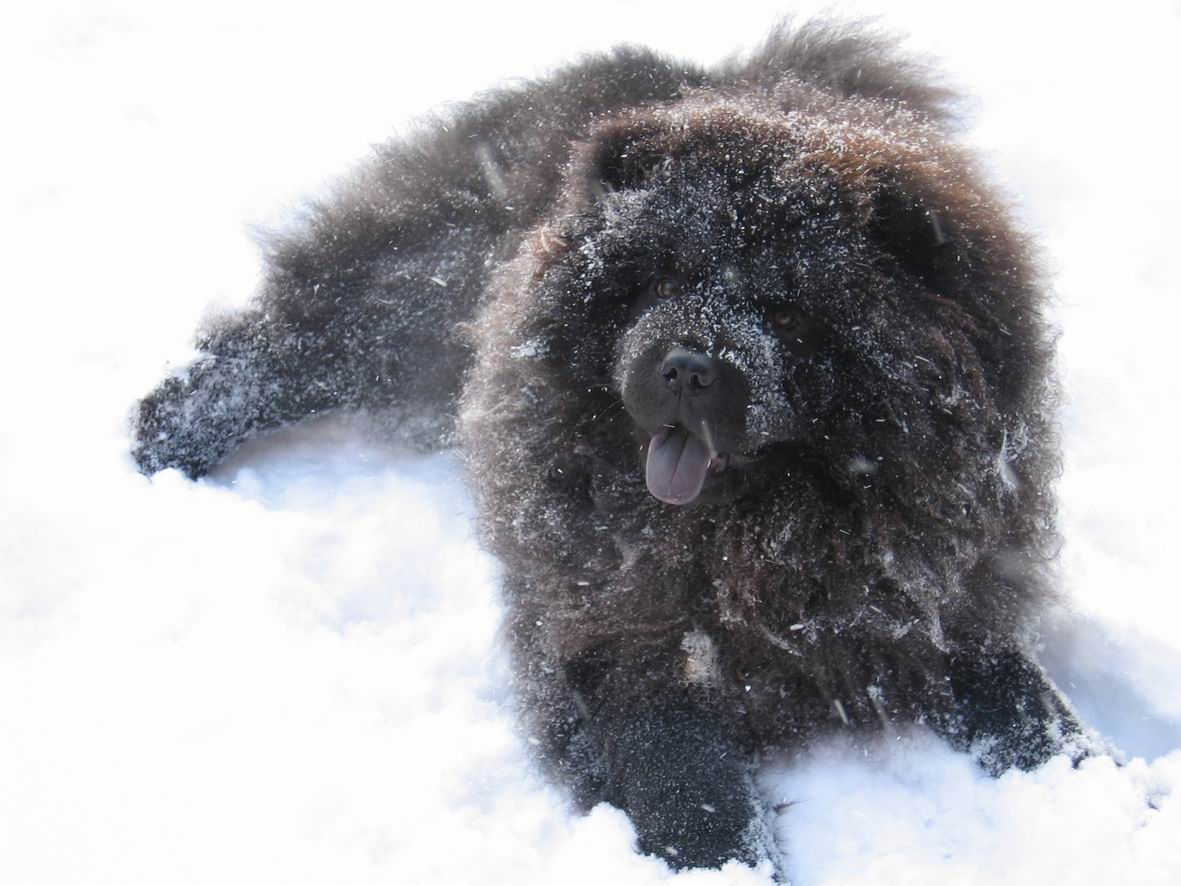 Of the pups, Leslie says "one of the dogs enjoys the snow MUCH more than the other–our Frenchie, Ruby-Petunia, just wants to "take care of business" and get back inside to the sofa!" Leslie's garden is undeniably wonderful, but check out the view from her raised deck!! Amazing. Thanks, Leslie, for checking back in and showing us the opposite season.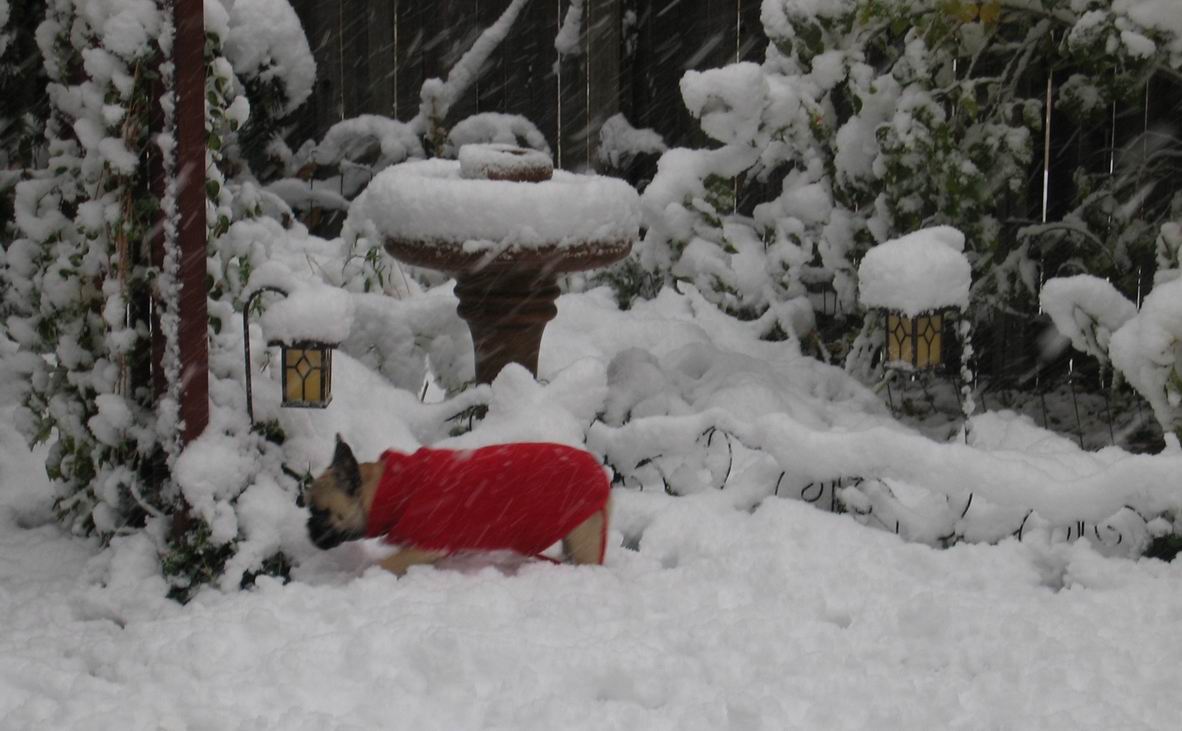 Want us to feature YOUR garden in the Garden Photo of the Day? CLICK HERE!
Want to see every post ever published? CLICK HERE!