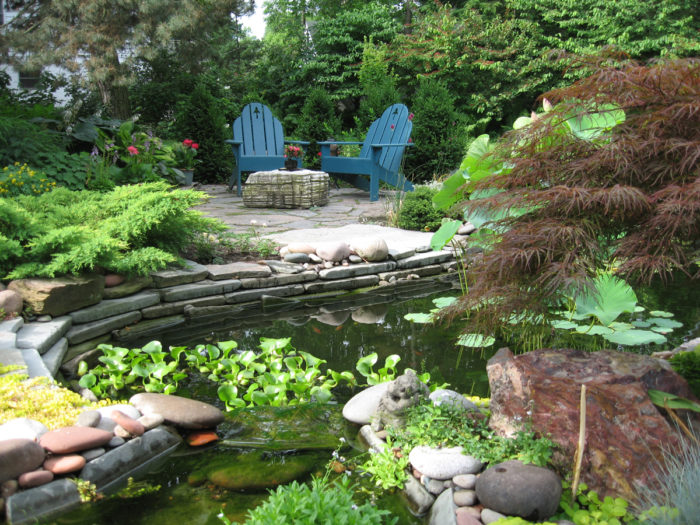 Today's photos are from Krista Havill in Ottawa Hills, Ohio. Krista says, "For many years, I have attended local garden tours and realized that my favorite gardens had a water feature. So in 2004, my husband (who has an engineering background) and I, with my knowledge of plants, designed and built a water garden to enhance our existing landscape.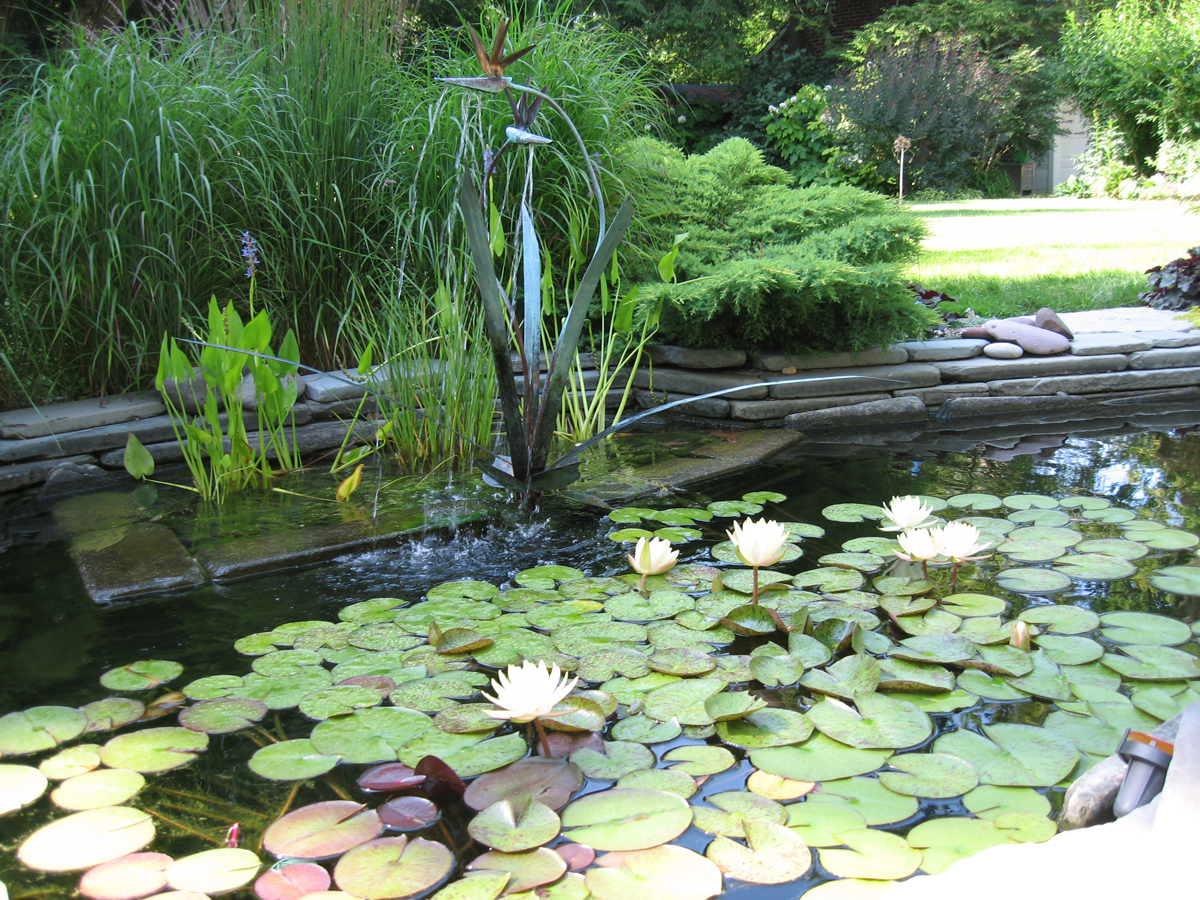 "Our land is quite flat so in order to have two small waterfalls and a stream flow into the kidney shaped pond, major dirt had to be moved.  My plant selection repeats burgundy, yellows, blues, and of course, calming shades of green. It is a wonderful place to relax and listen to the sound of water and watch the fish, frogs, and perhaps a hummingbird fly in and out of the bird of paradise fountain spray."
Gorgeous, Krista! It's not easy to create an attractive water garden, but you succeeded in a big way. Thanks for sharing it with us!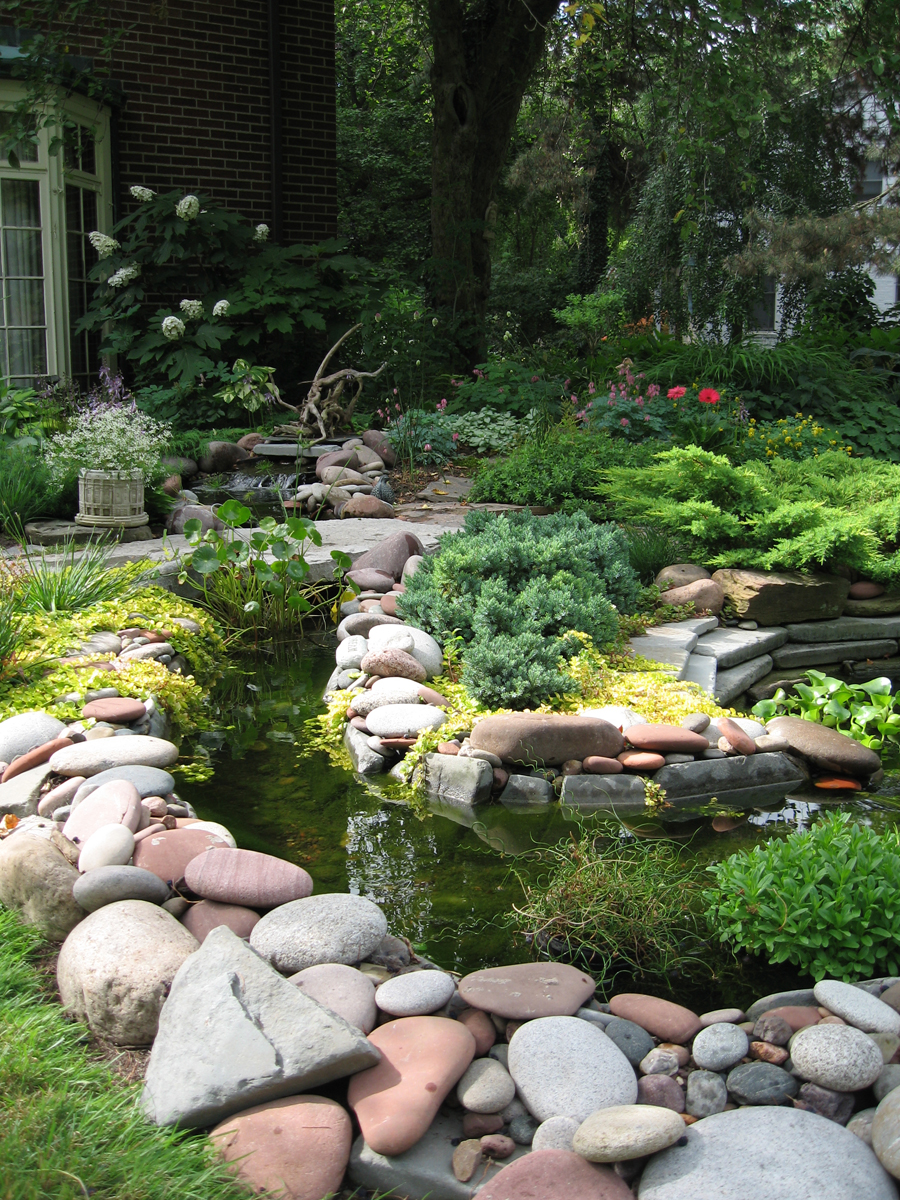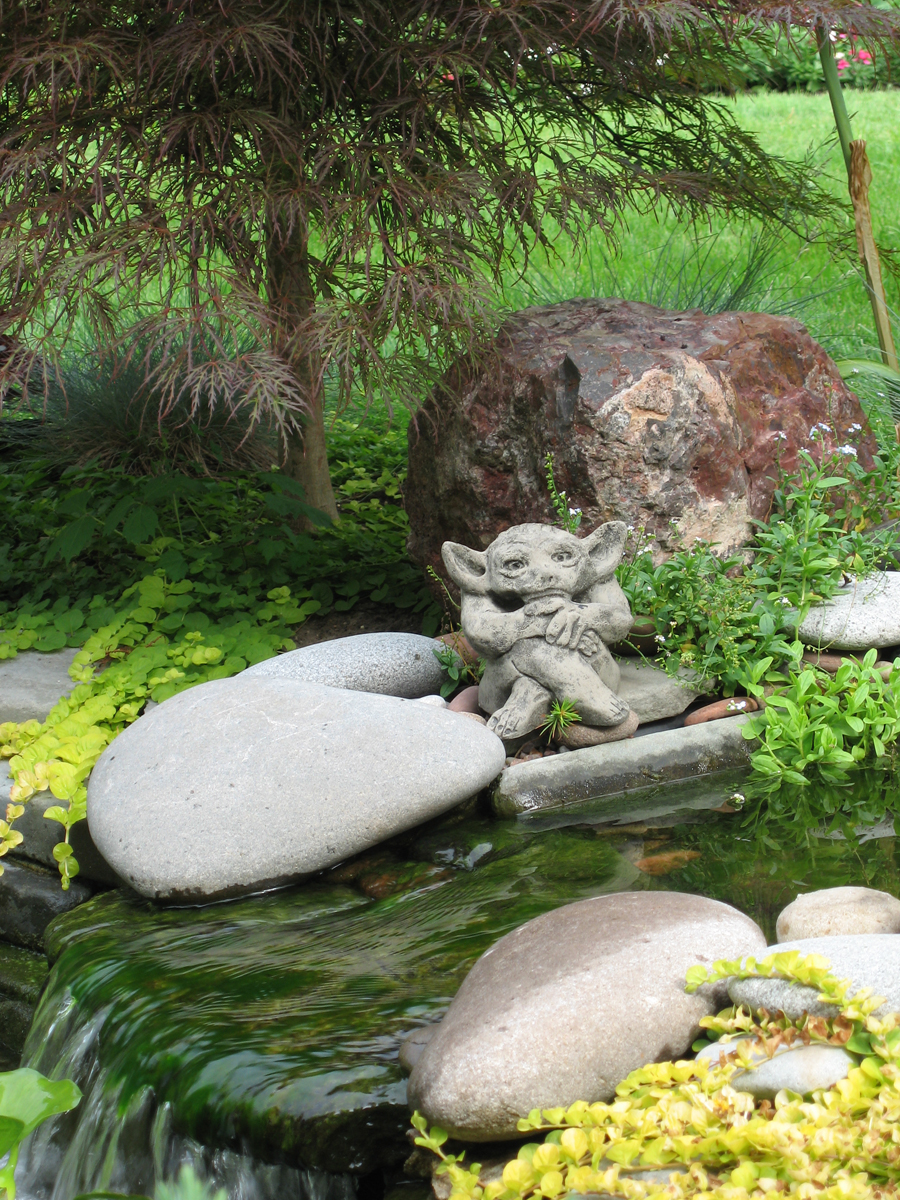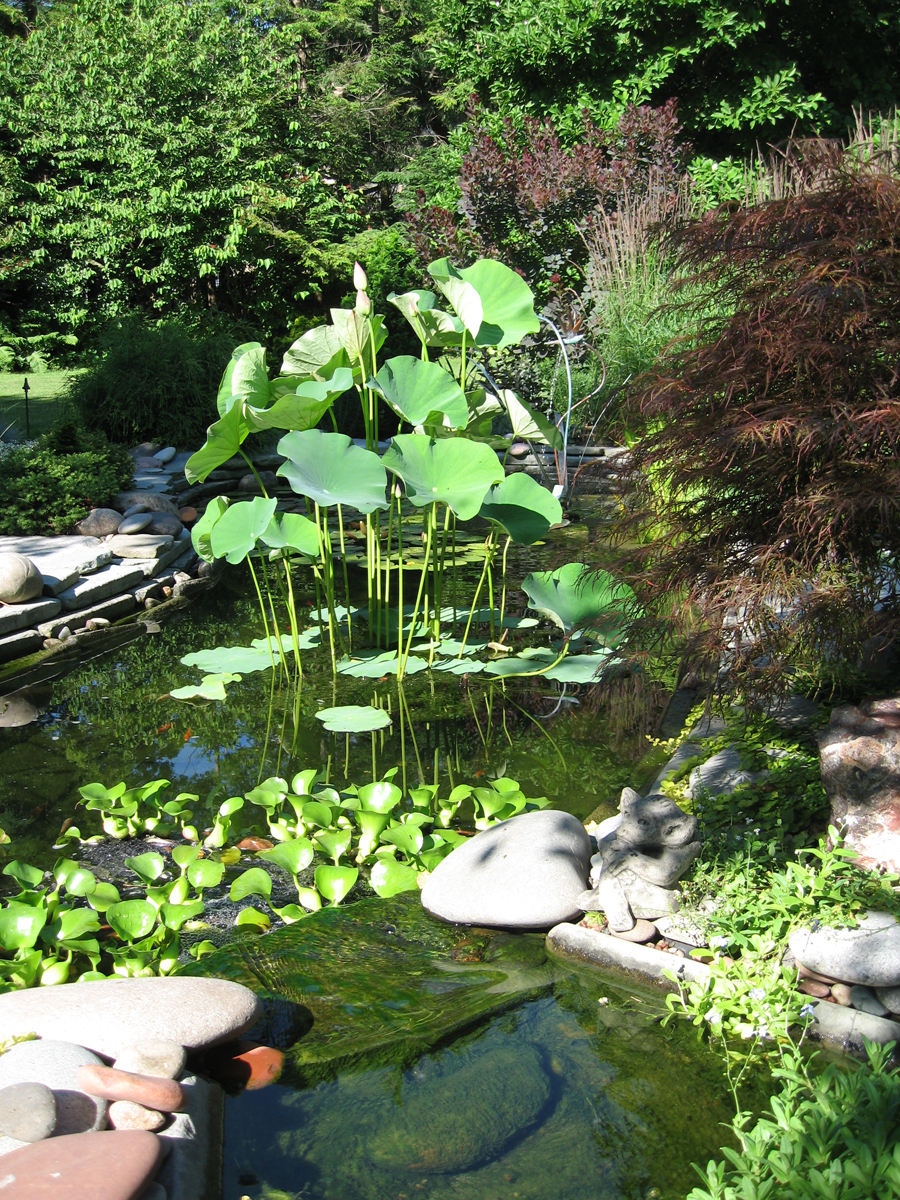 *****HEADS UP: CALL FOR TIPS!*****
We're in the middle of assembling gardening tips for the Tips column in the November/December issue, and we are seriously short. You guys have any tricks or time-saving tips for late fall or winter? Like, tips for overwintering tender plants, keeping houseplants happy in a dry house, planning for spring, documenting the past season, keeping your gardening urges satisfied in the middle of winter, cleaning up the garden during the down-season, storing tools neatly, mulching, planting bulbs, drying flowers, etc.? Write them up and email them to me at [email protected] within the next week or so (the sooner the better….). If we publish yours, we'll pay you $25, and if you're chosen as best tip for the issue, you'll also receive a free one-year subscription to Fine Gardening. Thanks!

<-<-<-<-<-Want us to feature YOUR GARDEN in the (G)arden (P)hoto (o)f the (D)ay? CLICK HERE!>->->->->->
Want to see every post ever published? CLICK HERE!

**Check out the GPOD Pinterest page, where you can browse all the posts in categories…fun! CLICK HERE!**