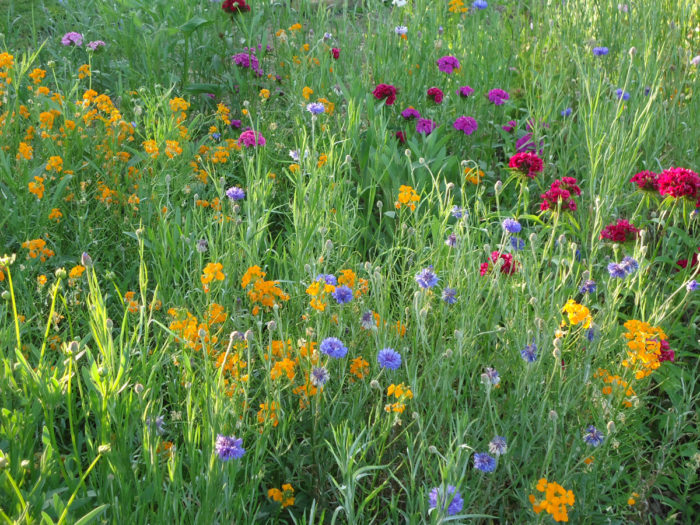 Today's photos are from Beth Zellner in Marysville, Ohio. Beth says, "I really enjoy opening my e-mail every weekday and getting to see a new batch of photos from GPOD! I learn and am inspired by what other gardeners are doing. I am not a professional gardener or photographer. I just love spending time out in the garden and consider it to be my creative outlet.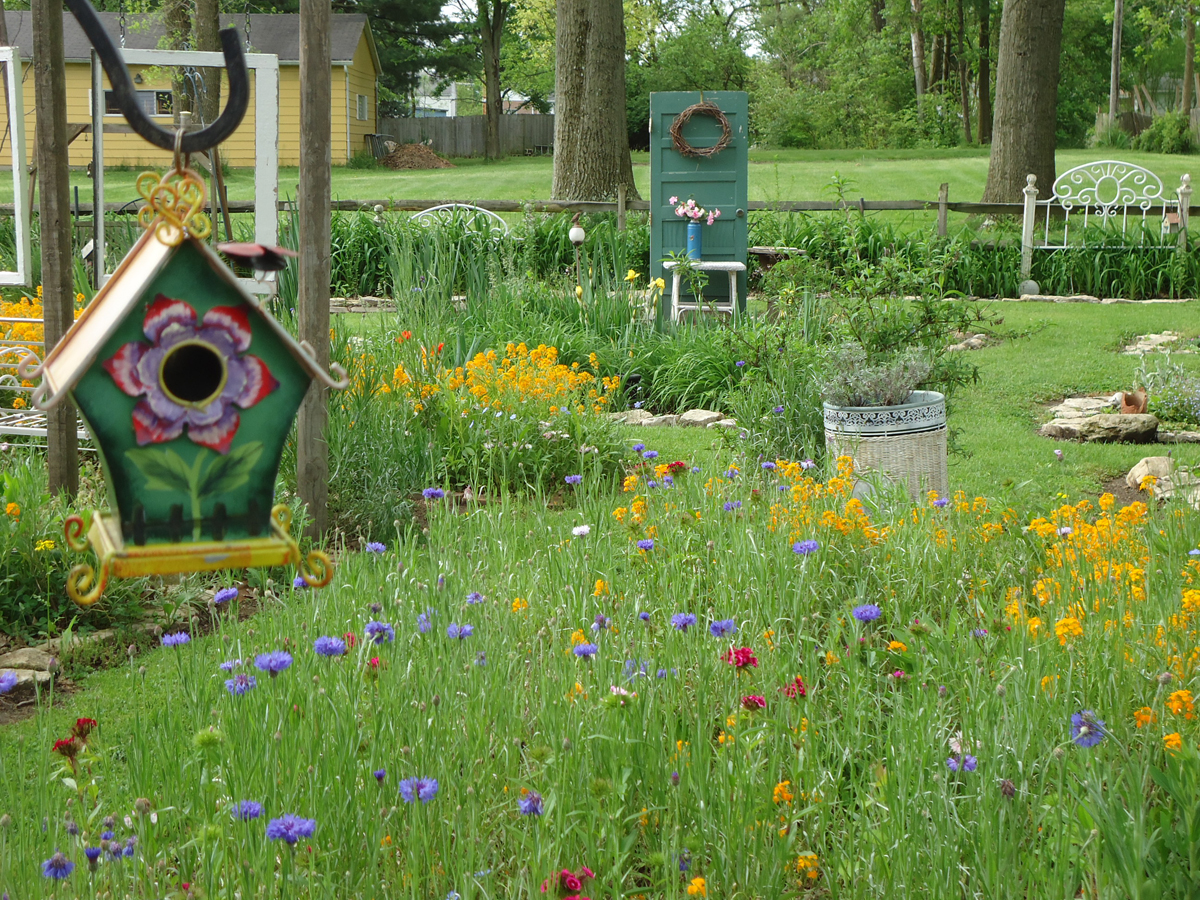 "When I first moved to my home in 2004, the lawn was of the ordinary, plain-Jane grass variety. There were no garden beds at all. I had an inkling of what I wanted: a wildlife-friendly meadow with endless blooms, with a splash of whimsy.  My style continues to evolve, but as you can see from the photos, I think I am at least on the right path!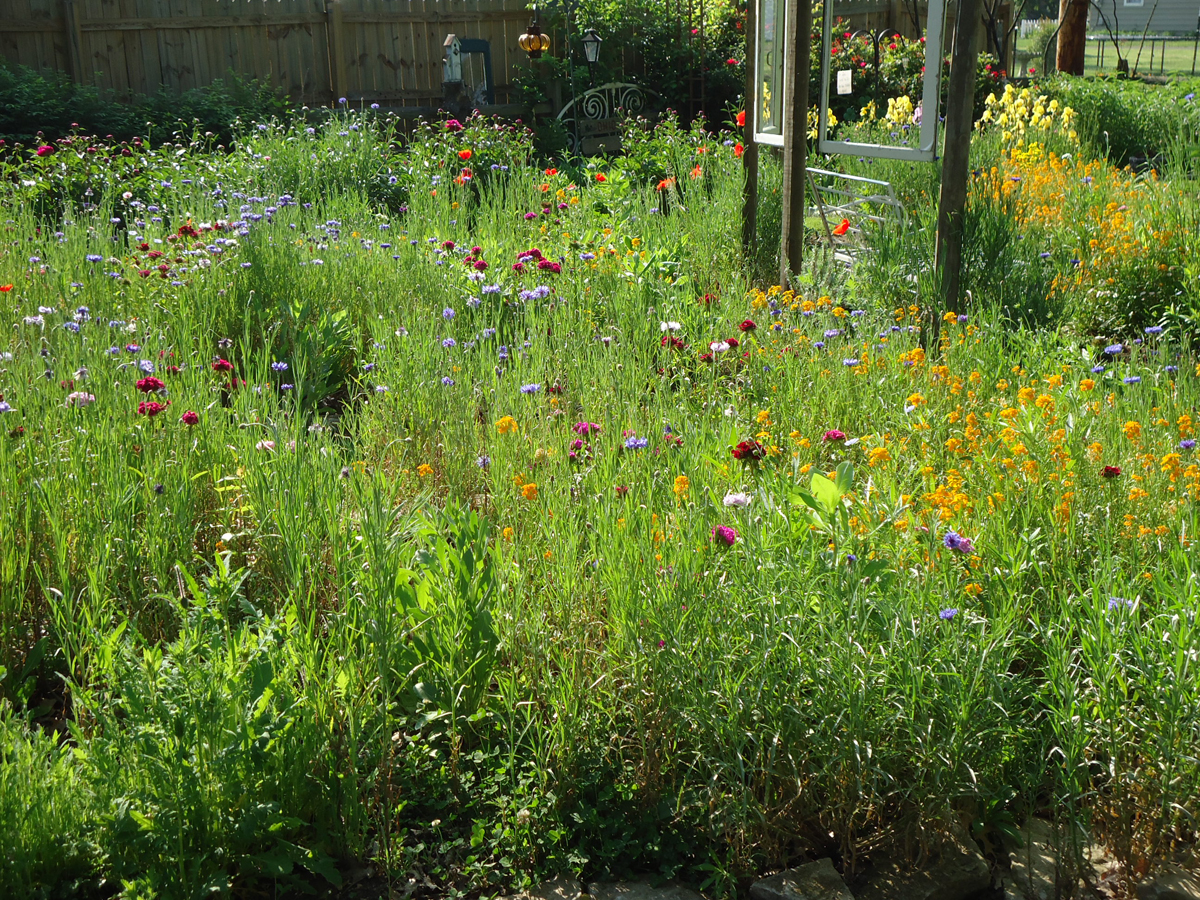 "At present, my beds are full of Siberian wallflowers, bachelor's buttons, sweet Williams and poppies (to name a few). There are also the irises, lupines, and dianthus. The peonies are blooming. Soon these will all fade and the echinacea, black-eyed Susans, daisies, blanketflowers, and daylilies will take their place. My goal for the rest of the year and next is to increase the Ohio natives and create a butterfly paradise with milkweed, bee balm, and phlox."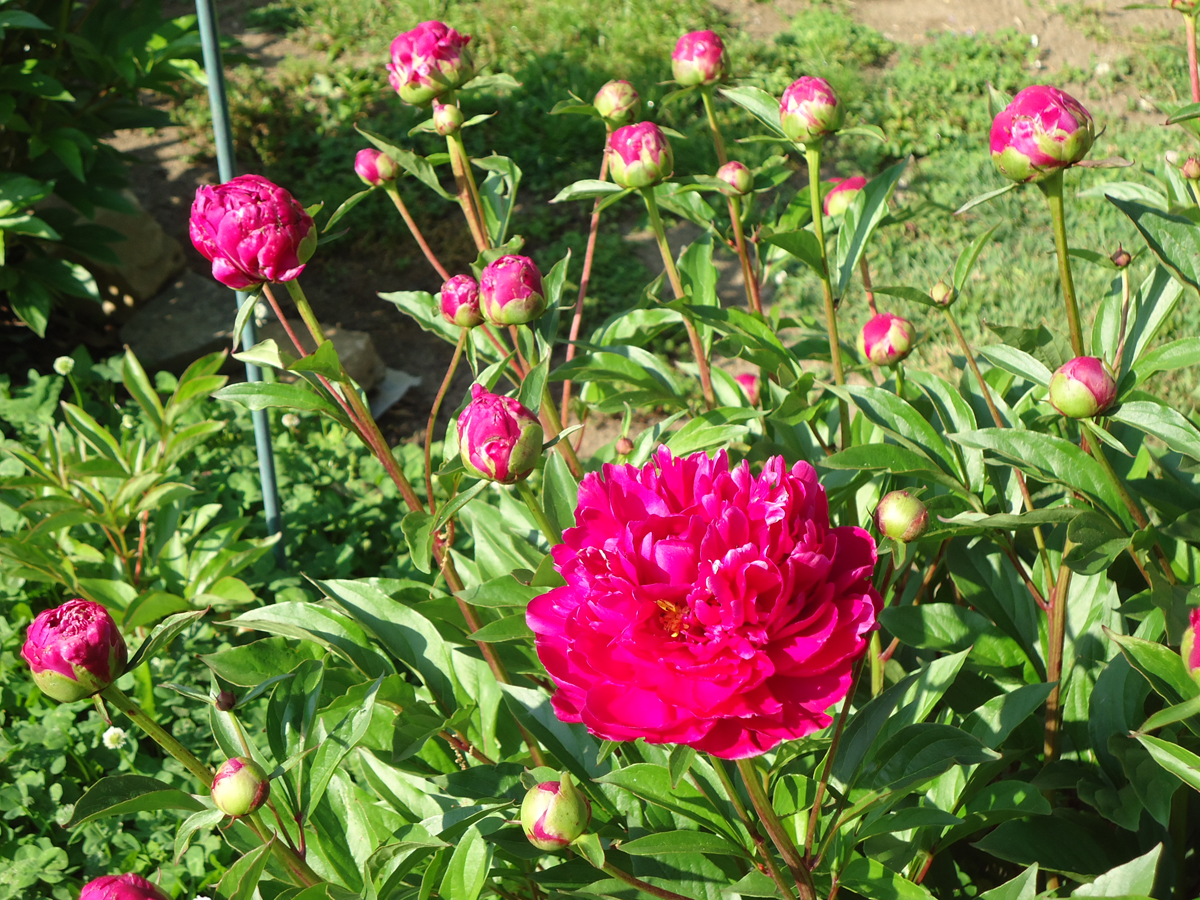 You've created your vision, Beth, and it's so beautiful! Good luck attracting even more wildlife to your garden. I suspect you'll be successful.

**These photos, and the accompanying description, were submitted in mid-May, so Beth's garden may be quite different by now! Perhaps we can persuade Beth to send in more photos… ;-)**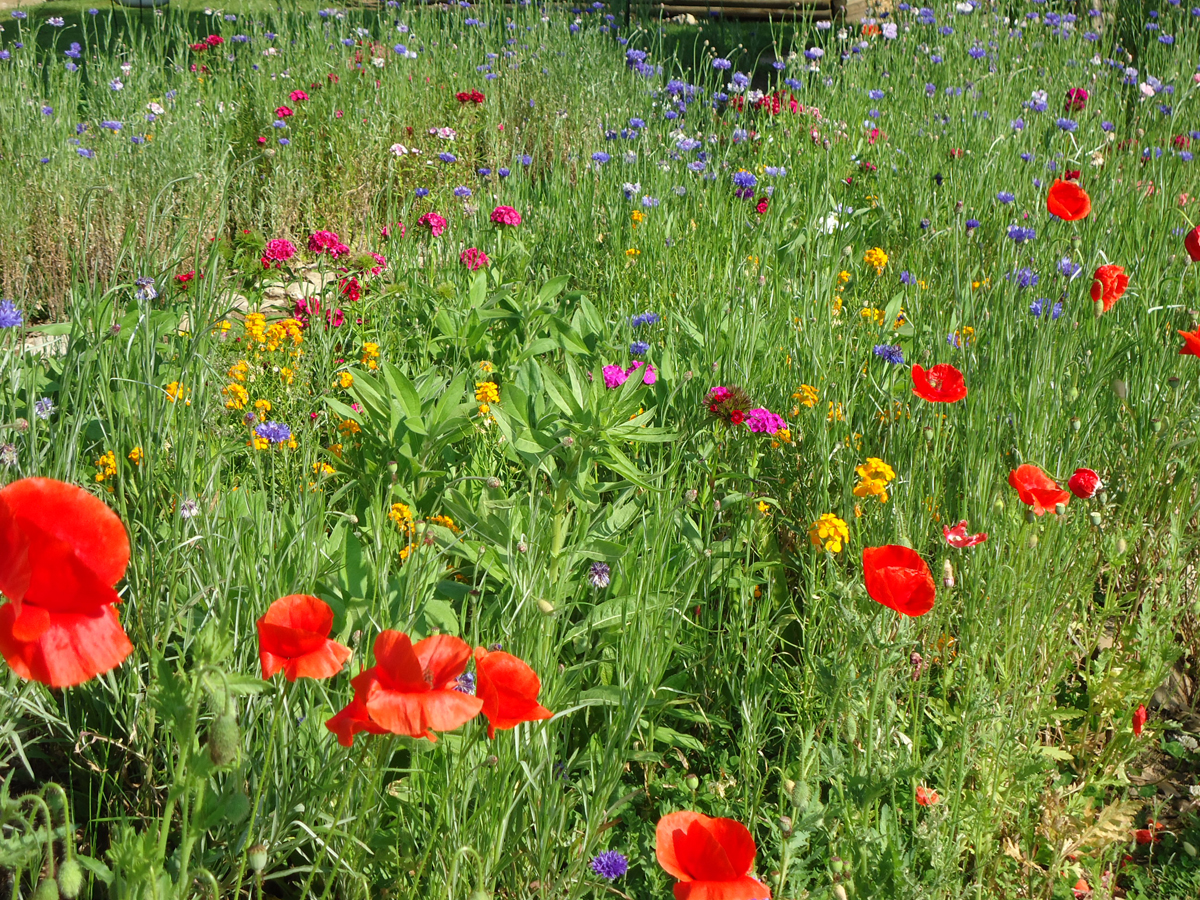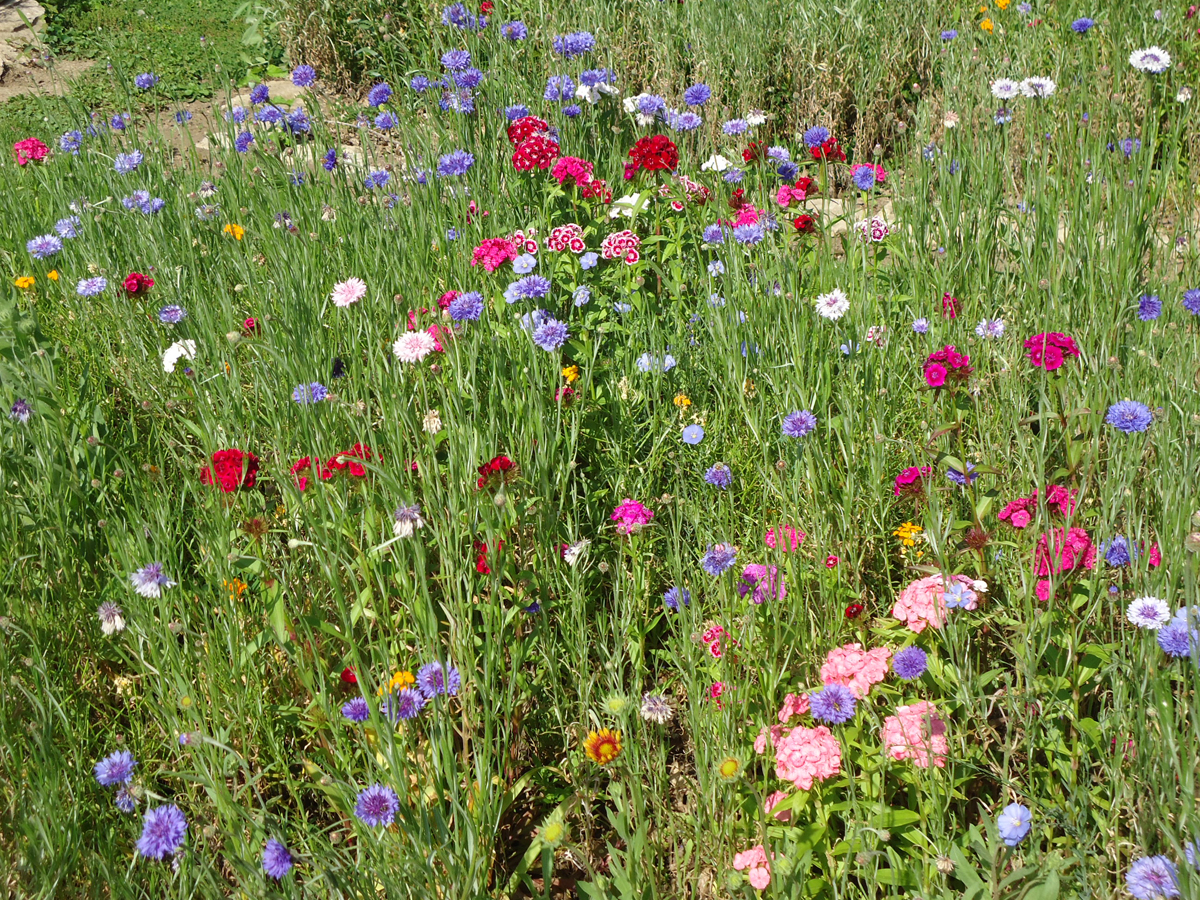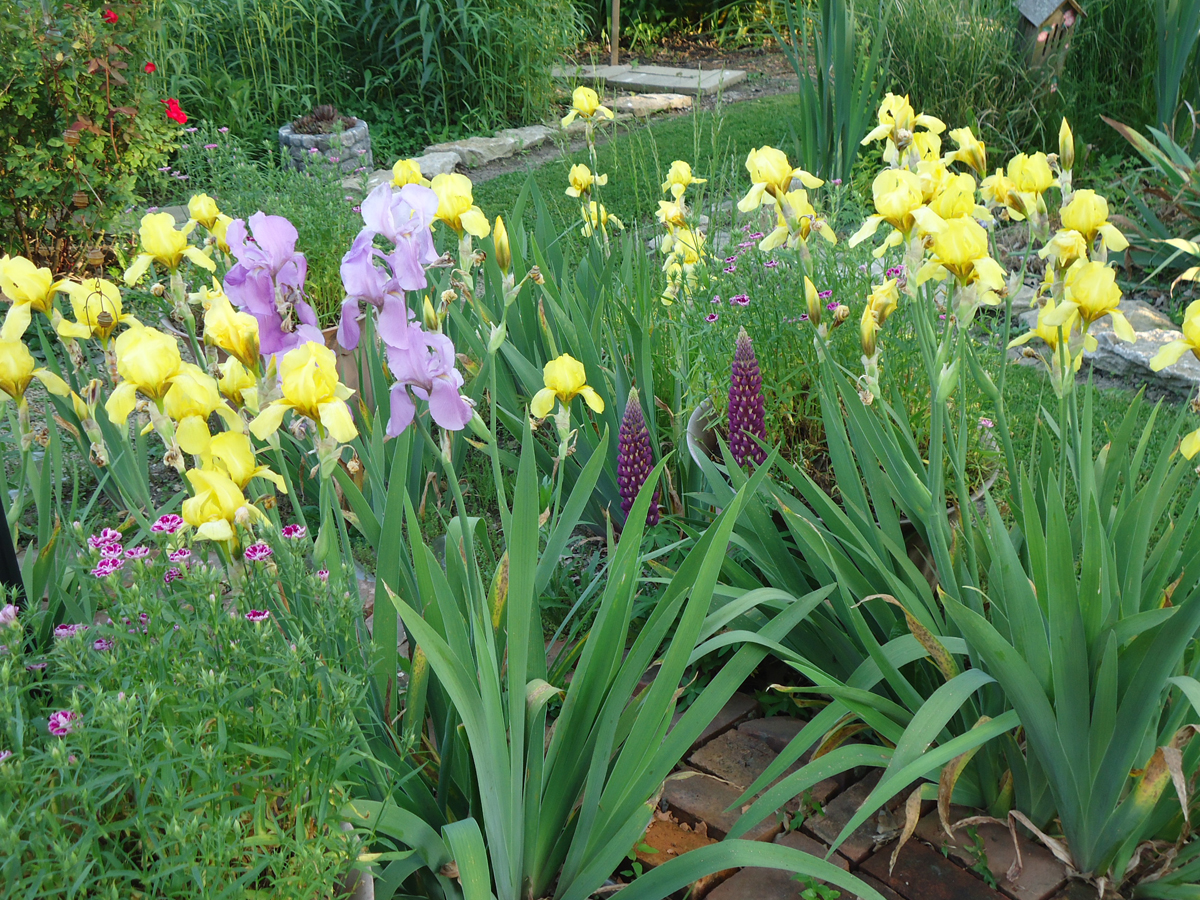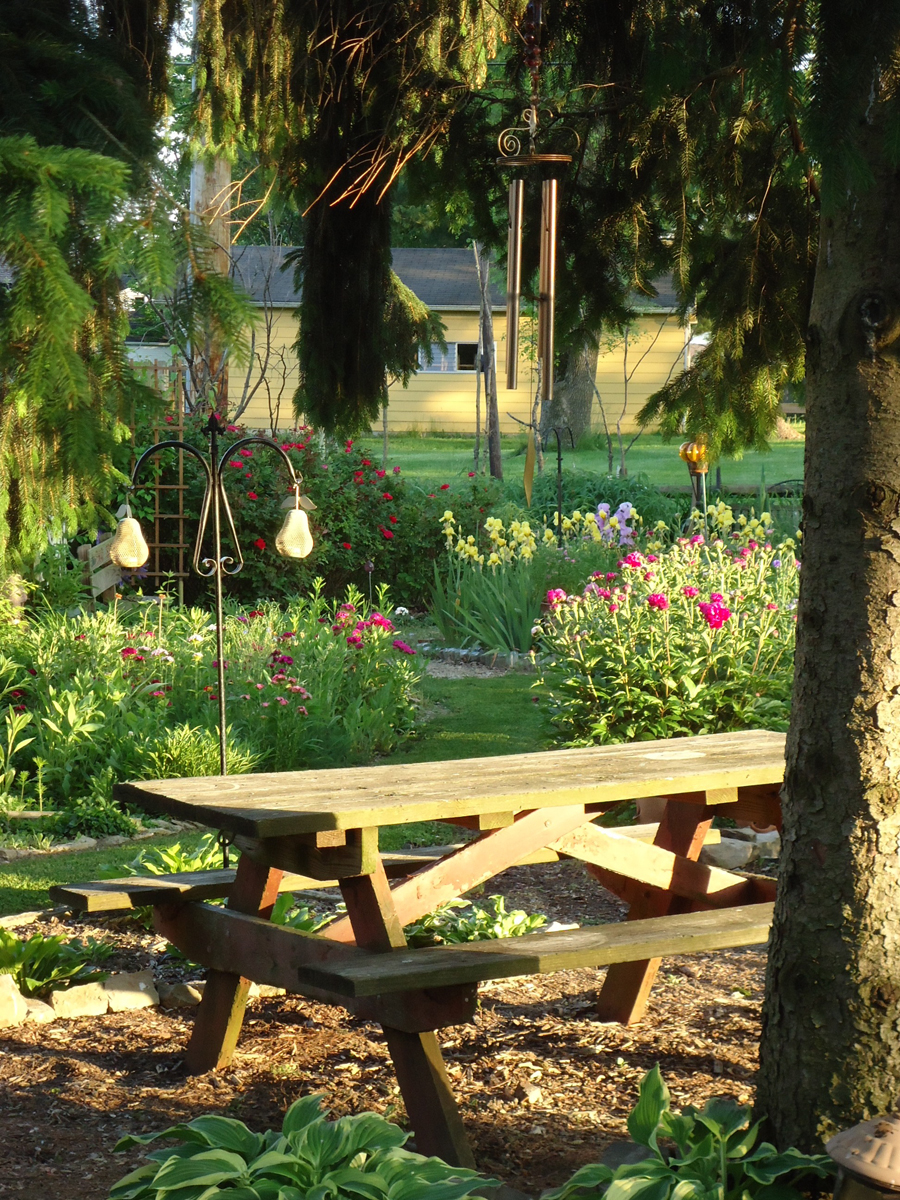 Want us to feature YOUR garden in the Garden Photo of the Day? CLICK HERE!
Want to see every post ever published? CLICK HERE!

**Check out the GPOD Pinterest page, where you can browse all the posts in categories…fun! CLICK HERE!**