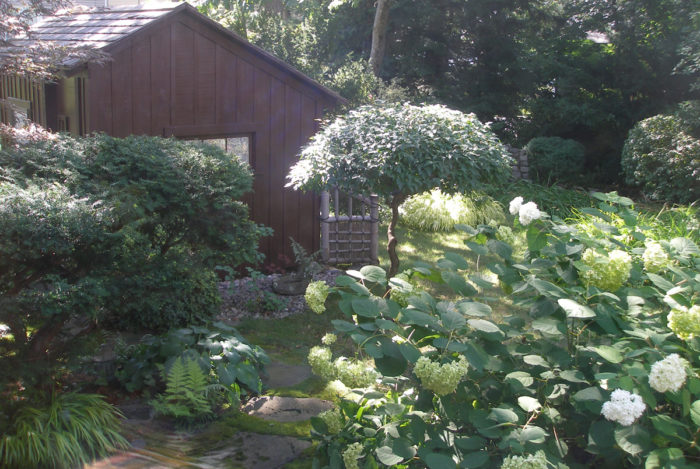 Today's photos are from Kathy Fink. She says, "These photos are of my yard in Arlington, Massachusetts, where I live atop a granite hill west of Boston. The first photo shows the view from my kitchen window in an afternoon in late July. The shapes of a pruned yew and dwarf ginnala maple by the hut contrast with the snowball hydrangea flopping with its heavy blooms. In the background, pruned barberry and forsythia provide a similar contrast to a small grove of trees. Hostas and Japanese forest grass mounds here and there echo the rounded, pruned shapes.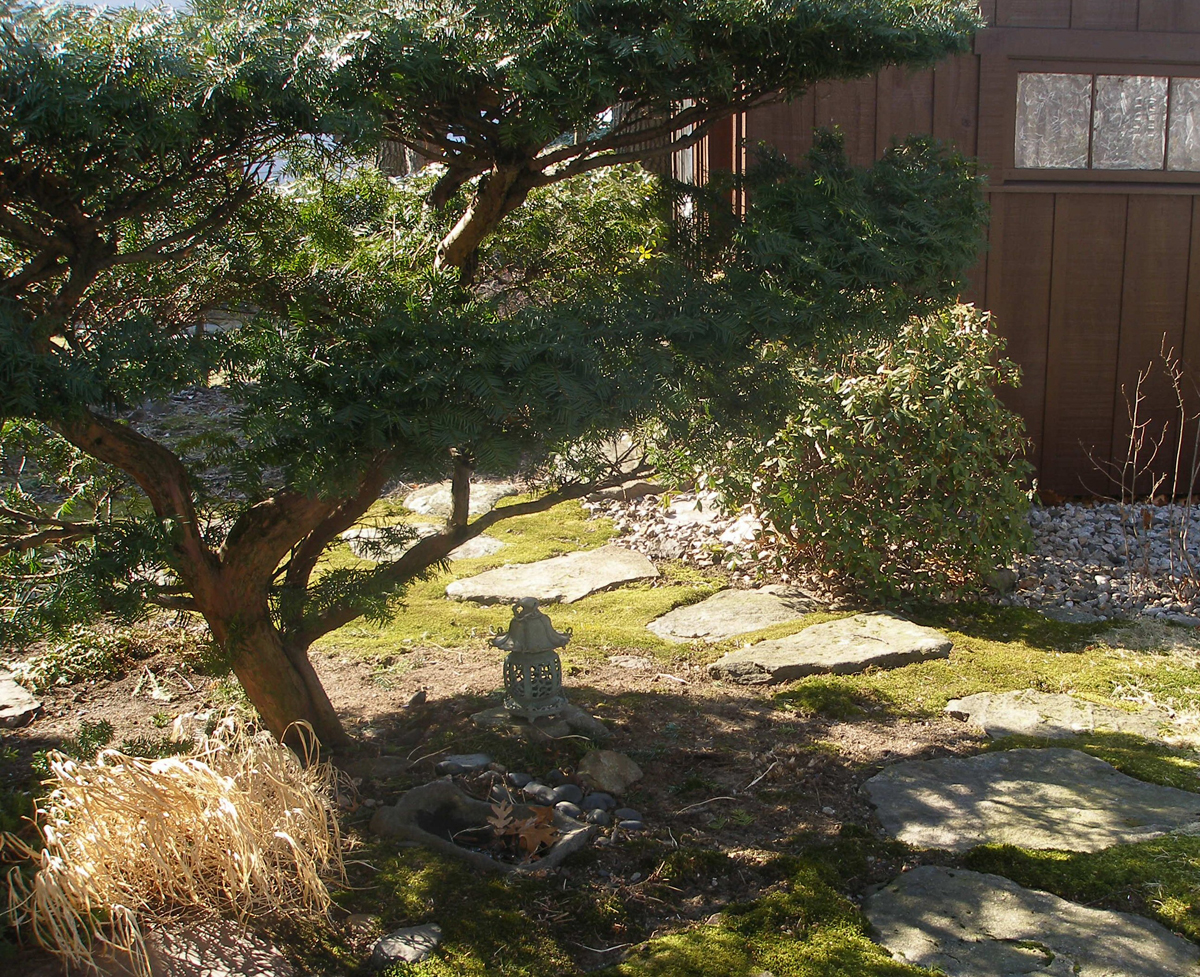 "To me, using pruned and natural forms in harmony like this says something about how we, ourselves, are part of nature. The yew takes on more importance in the garden in winter, as on the snow-less February day in the next two photos. Bare branches and melting snow provide their own harmonious shapes in the last photo."
Beautiful, Kathy! And so nice to see snow in the middle of August.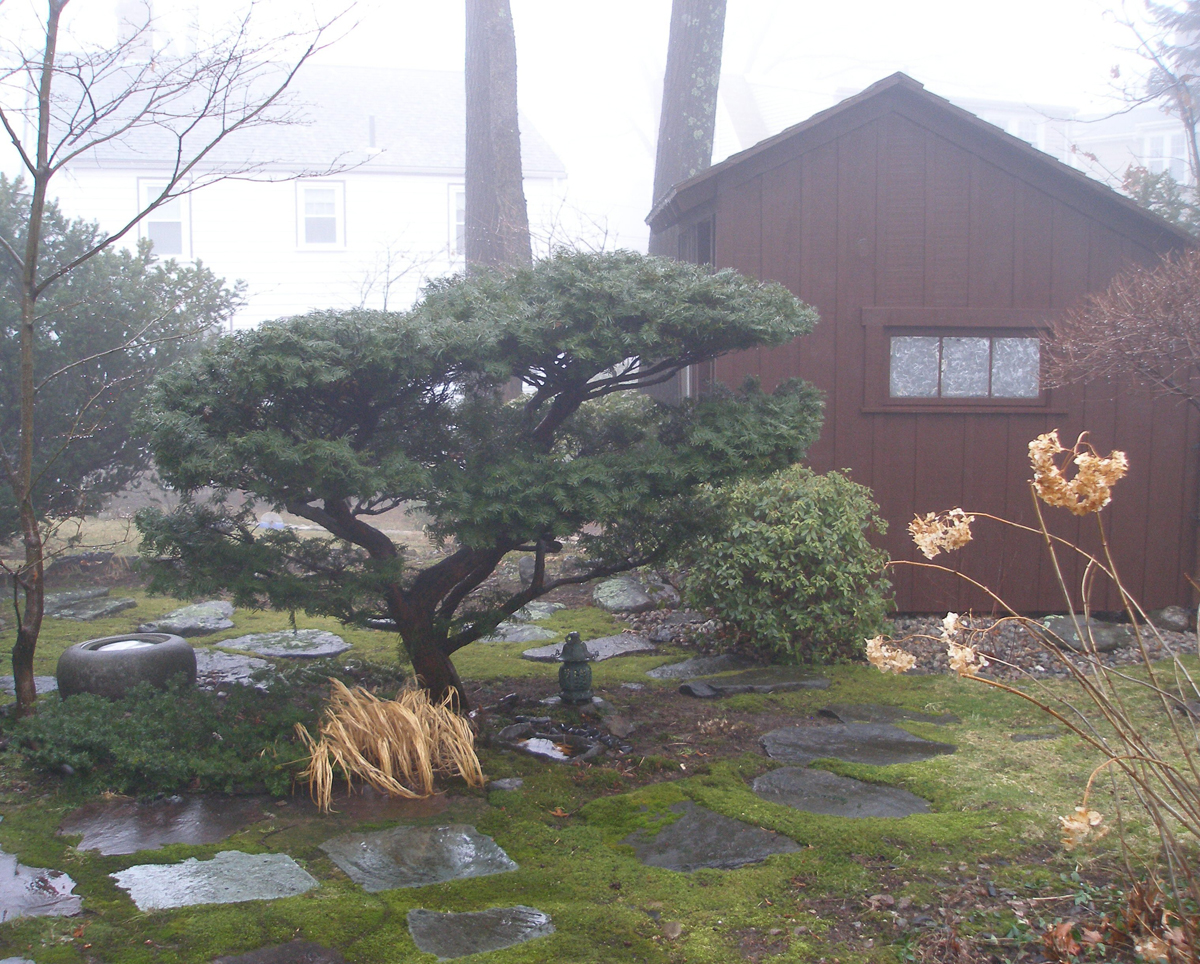 Speaking of snow, Friday's email went out a few hours late, and I wouldn't want you to miss the post! If you didn't see Darryl's garden in Antarctica (Yes, you read that right…), CLICK HERE!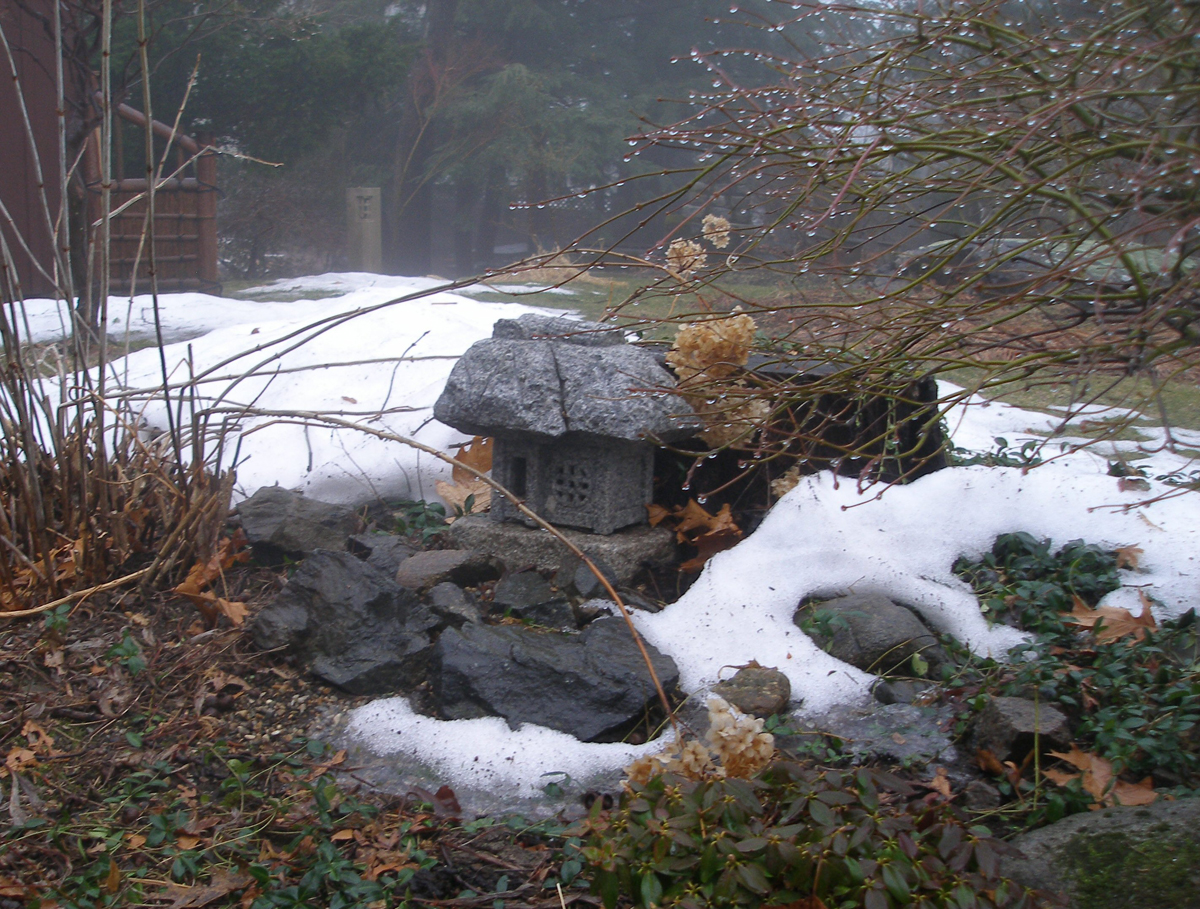 Want us to feature YOUR garden in the Garden Photo of the Day? CLICK HERE!
Want to see every post ever published? CLICK HERE!

**Check out the GPOD Pinterest page, where you can browse all the post in categories…fun! CLICK HERE!**