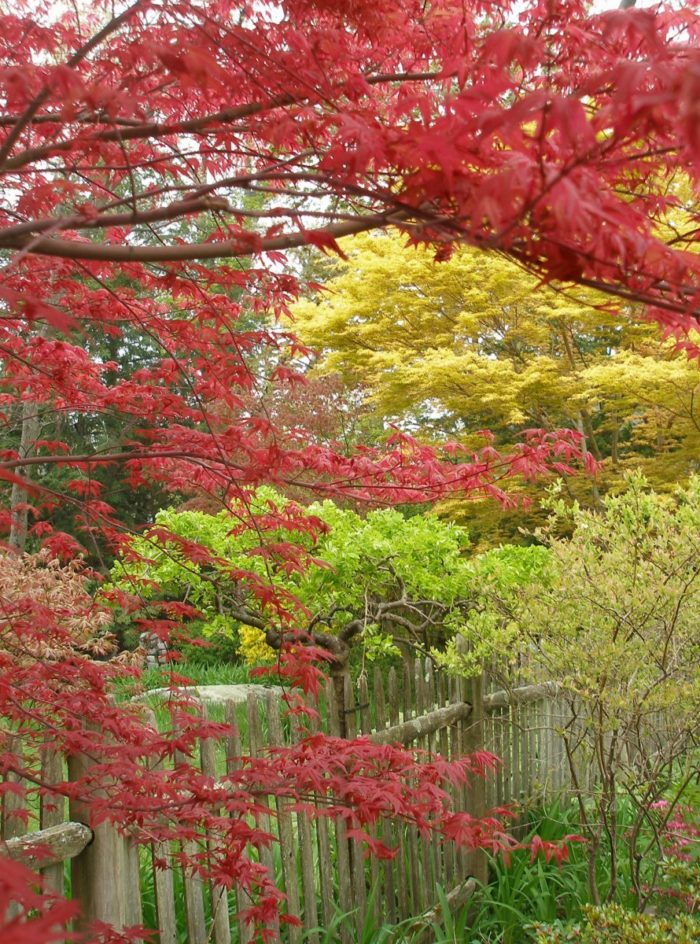 Happy Friday, everyone! Today's photos are from Kathy Fink up near Boston (we've visited her beautiful garden before, HERE).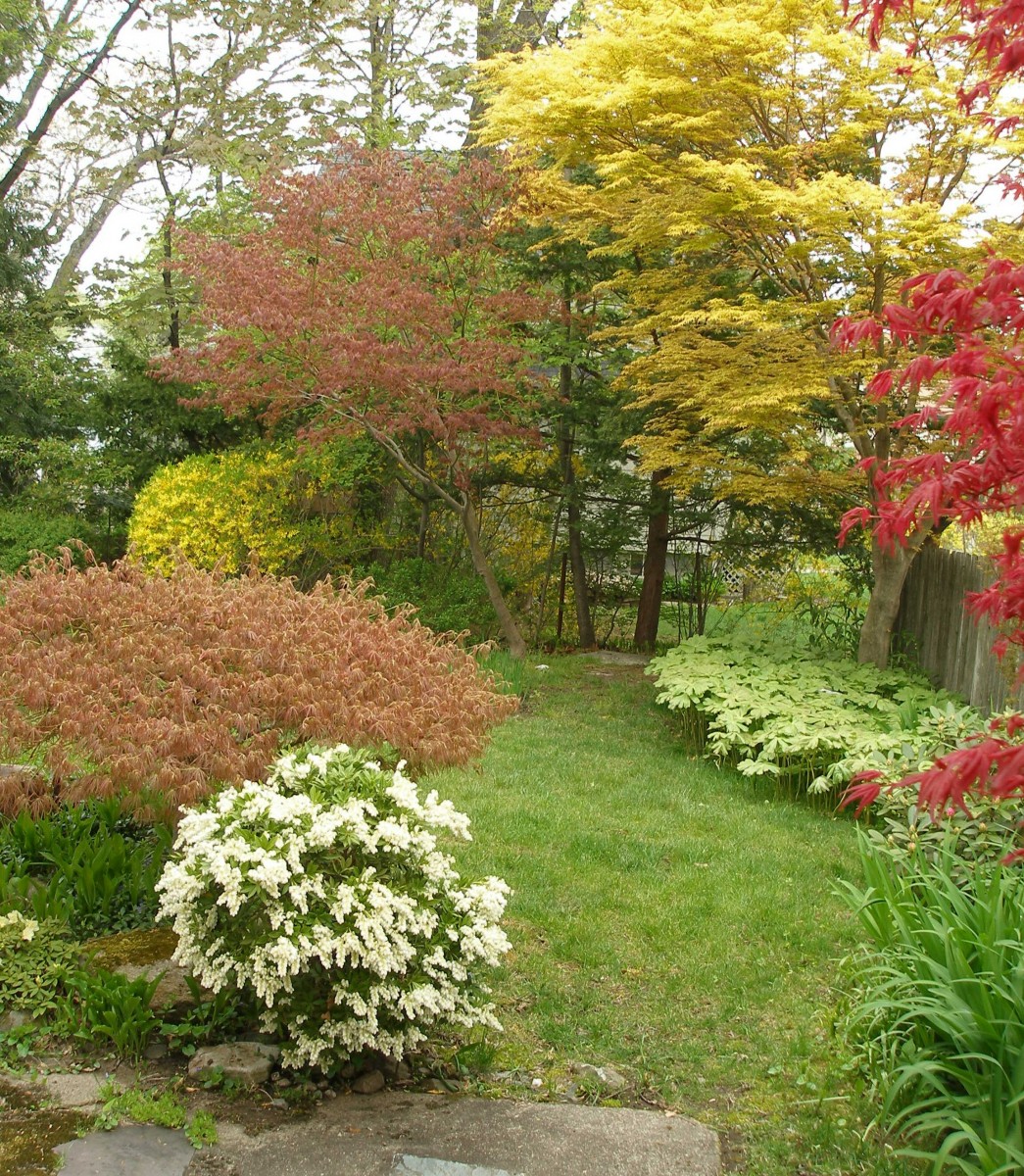 She says, "After our long and cold winters near Boston, the Japanese maples I have selected for my garden are brightest in spring. Early colors change continuously, and the leaf shapes are most interesting as they fill out. Although not a main feature, I also enjoy the delicate flowers. I take out my camera and go looking to see what glorious leaf compositions nature has provided each year.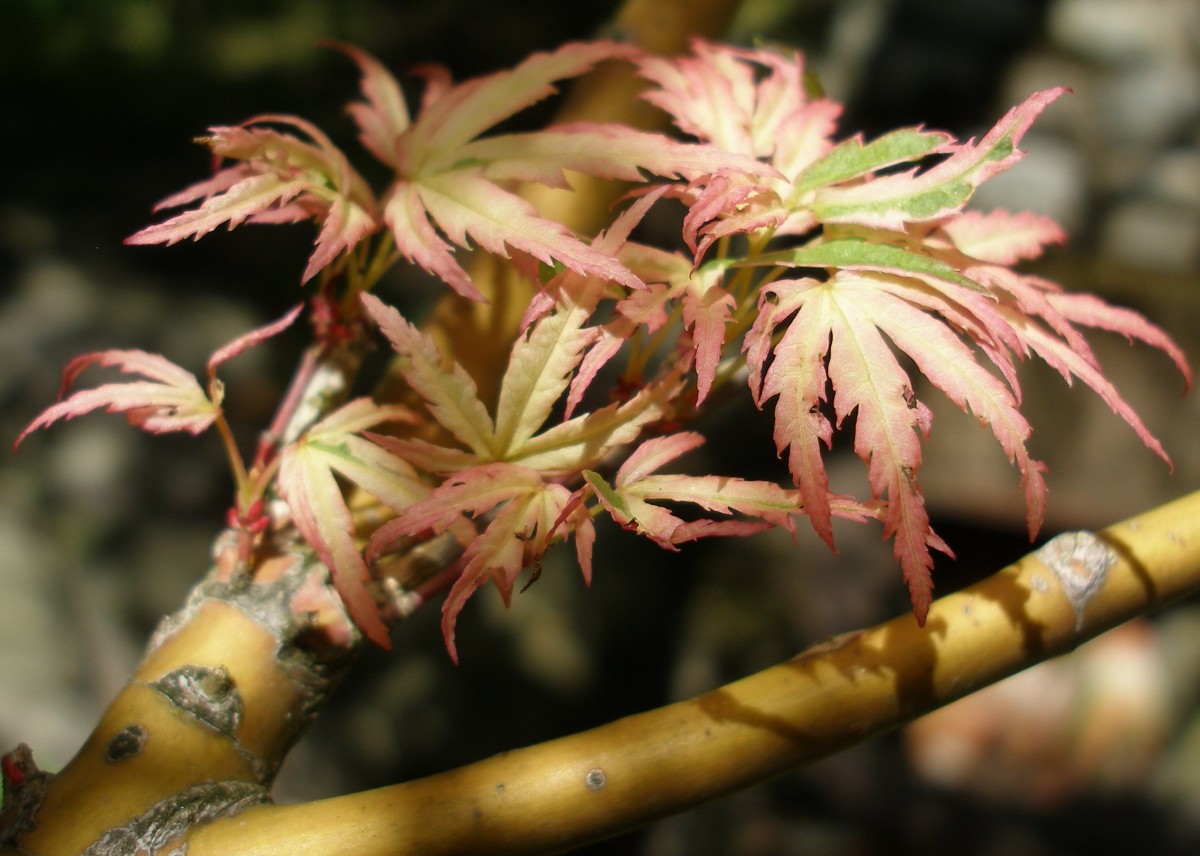 "For very little trouble, my Japanese maples have provided so much pleasure over the years. The initial challenge was to select from the many wonderful options in colors, textures, and sizes to create the effects I desired. I learned the hard way to plan for the mature size of the tree which is a bit bigger than I expected in the ideal conditions my location affords. Most of the maples turn green and provide a cooling feeling in the hot months and then blaze again in different colors in the fall."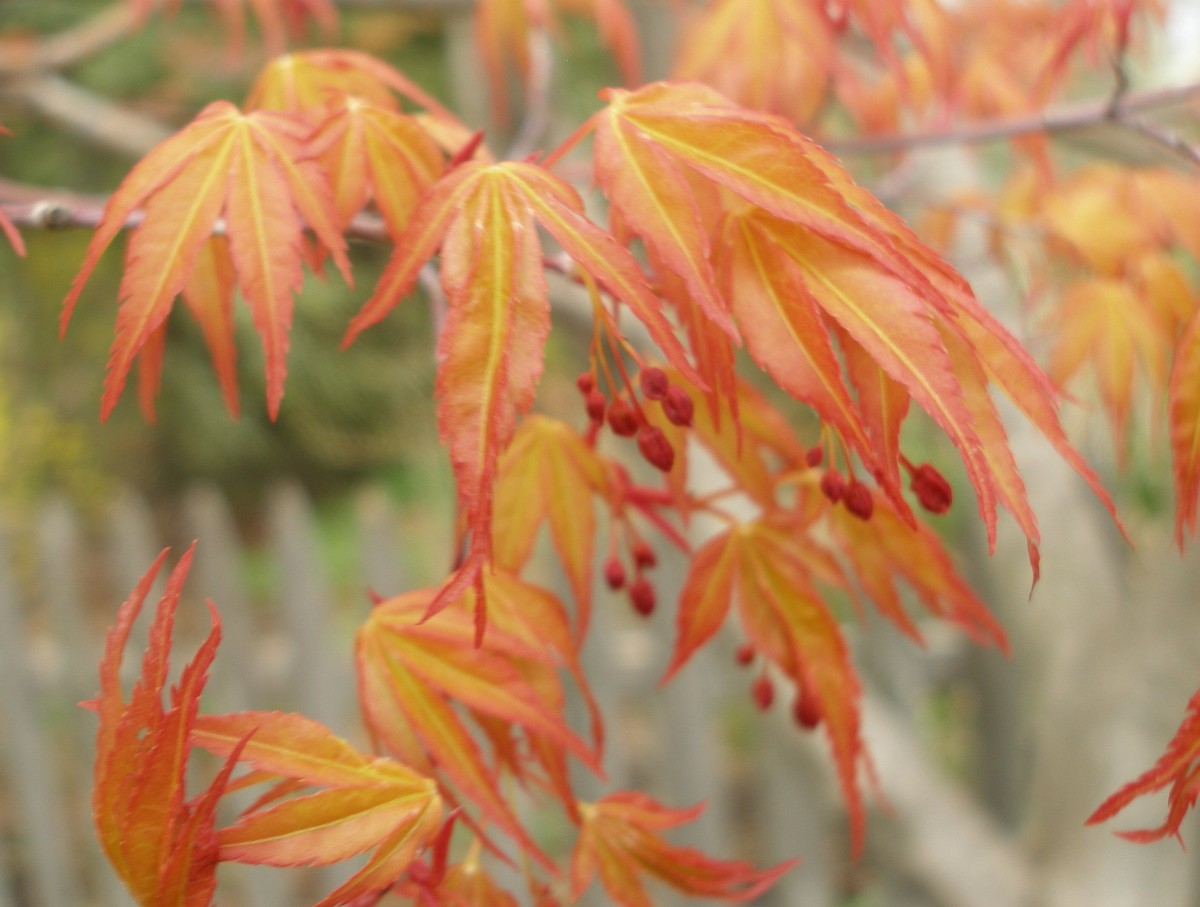 Gorgeous, Kathy!
It's almost SPRING, people! I know you're going through your photos from last year, planning what you'll do differently this year. Send some of those photos in to me! [email protected]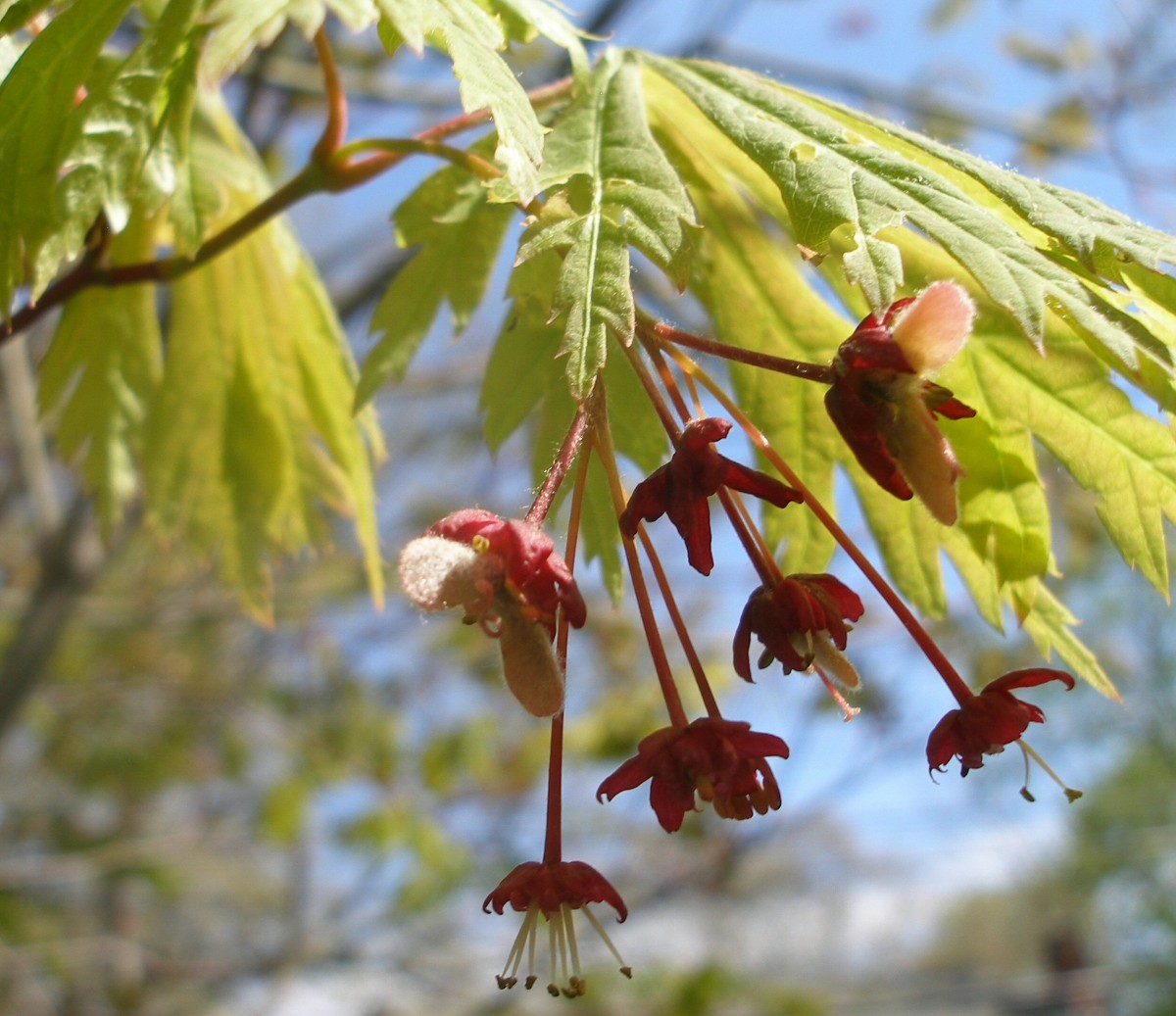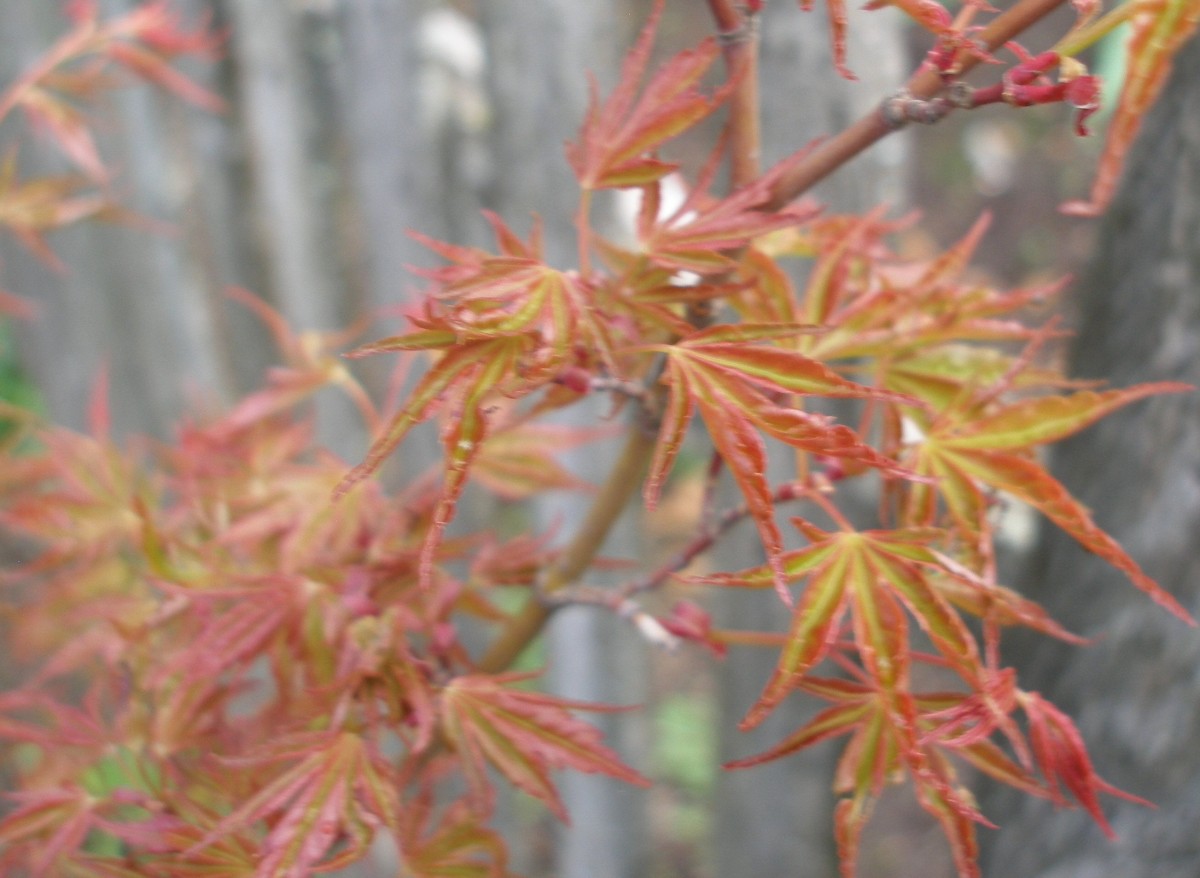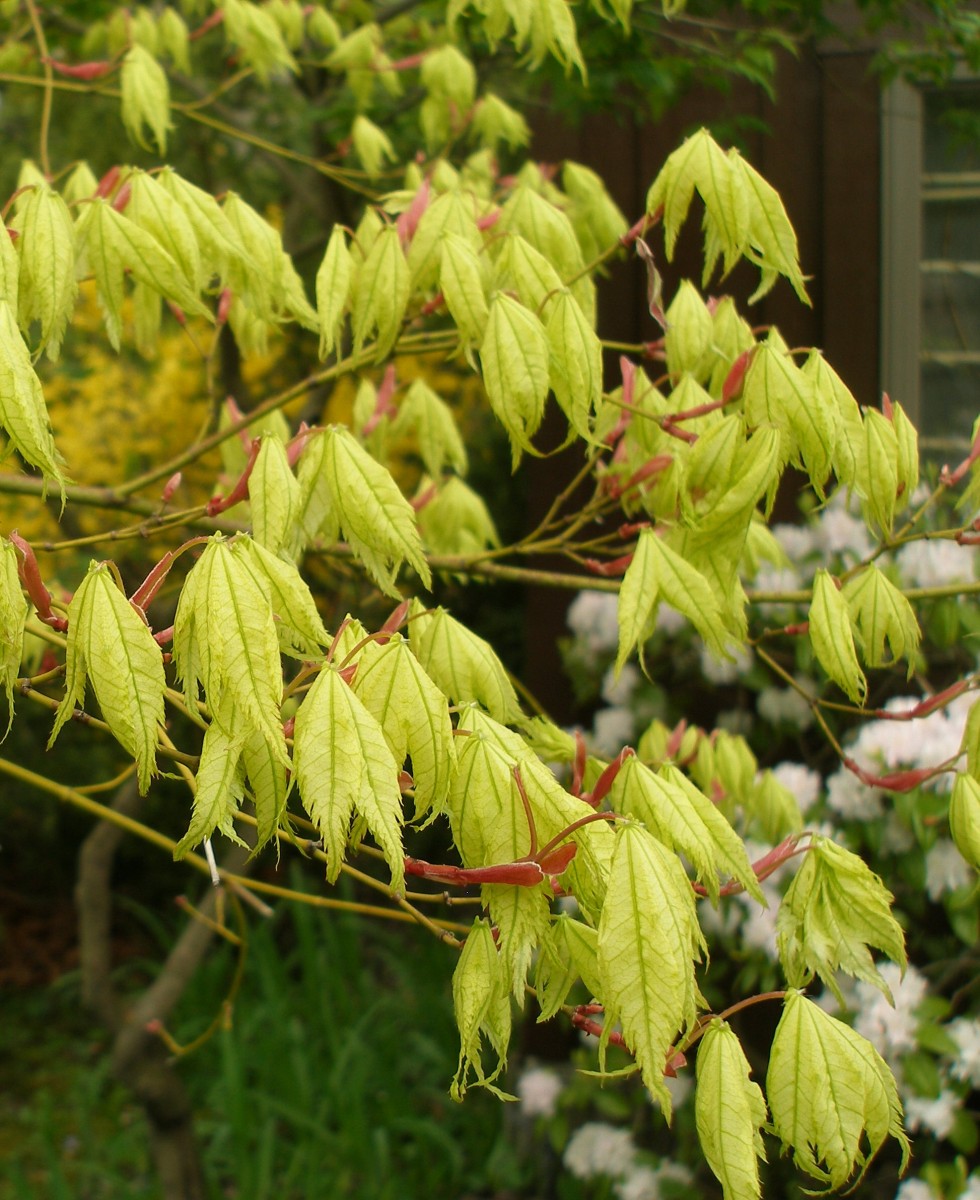 Want to search the GPOD by STATE? CLICK HERE!Want us to feature YOUR garden in the Garden Photo of the Day? CLICK HERE!
Want to see every post ever published? CLICK HERE!
**Check out the GPOD Pinterest page! CLICK HERE!**