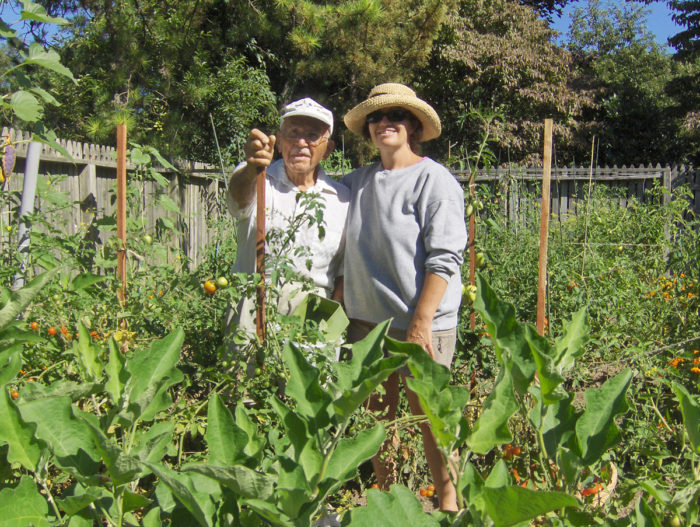 Today's photos are from Linda Purrazzella in Southampton, New York. She says, "My father, Giuseppe, has always been the gardener in the family…not a green thumb but a golden one. Whatever he touched always grew, be it flowers or vegetables, whereas I struggled with keeping a cactus alive. A Sicilian immigrant, my dad was always connected to the land – his garden was his refuge. I chose, instead, an artistic path. For me, creating objects and making art has been my passion.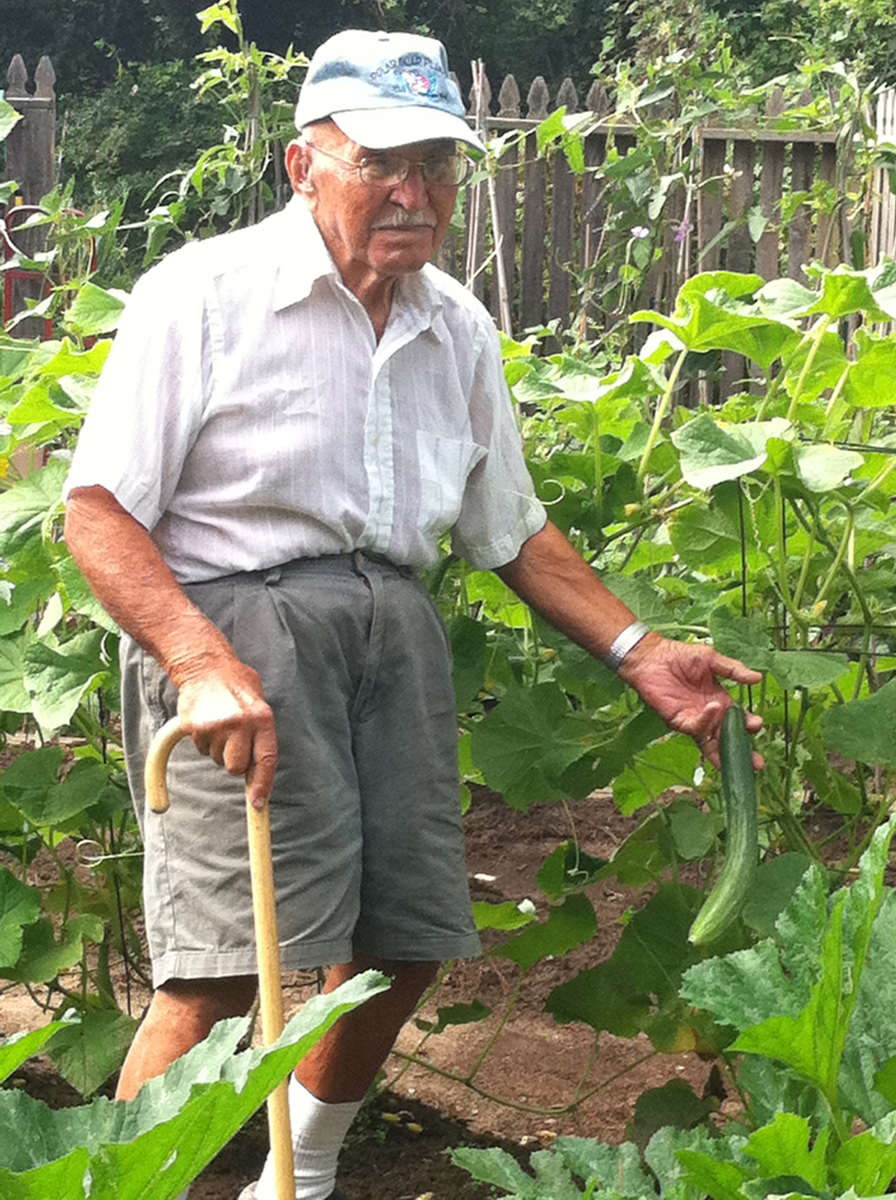 "The last few years, though, my father's abilities to garden have been diminishing – he's turning 90 years old this June.  As a way to connect to my father in his later years and keep him in the garden he loves so much, I decided to try to help, to be his hands and brute force when needed so that he could continue to take pleasure in gardening. While he always had a functional approach to his vegetable garden, my patience and passion has turned to making his vegetable garden not only fruitful but also beautiful.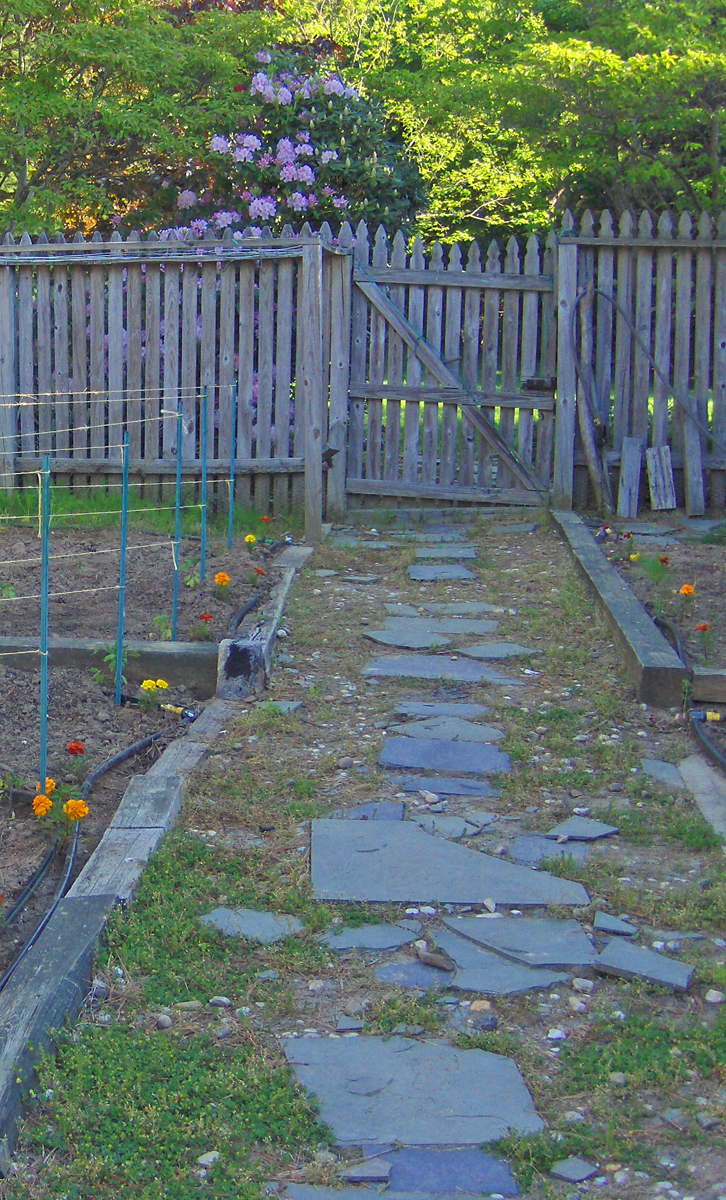 "So under my dad's direction, I began to learn his secrets and I found out that gardening is about creating something beautiful, just with a different medium. Still employing the elements of art I learned through my art–shape, line, texture, and contrast, my father's garden began a journey of sharing and discovery, blending both of our passions.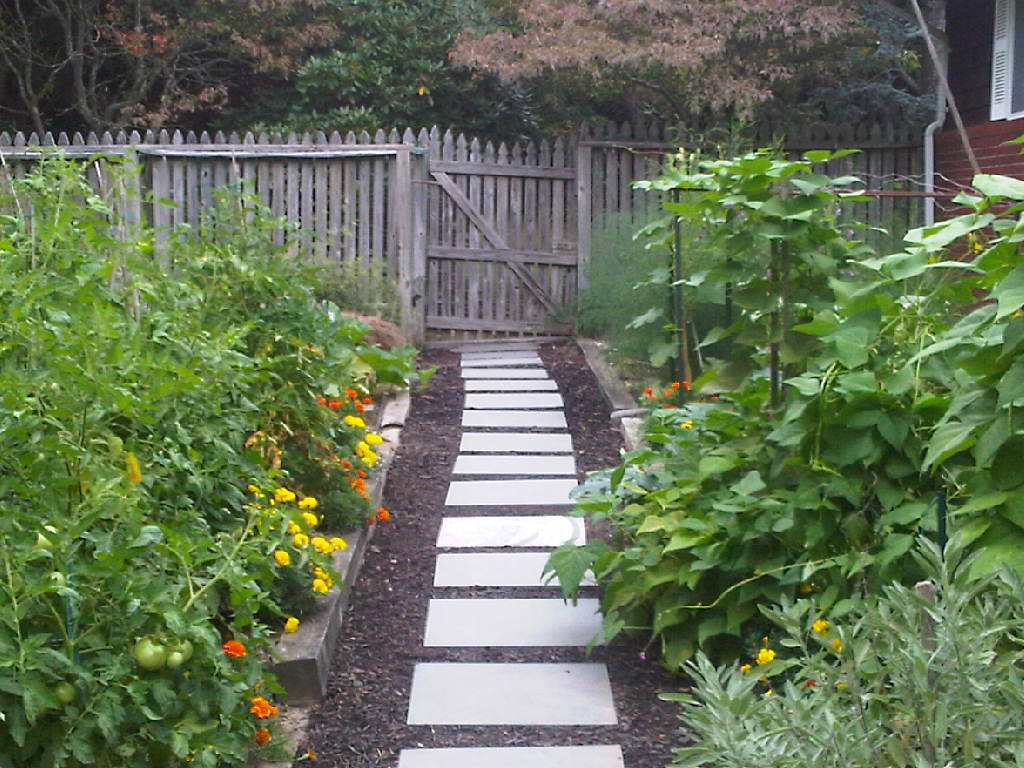 "As an artist I always admired the walkways of European gardens and the beauty in combining the hardscape of the stone with the softness of flowers and foliage.  So this past summer I designed a plan for our vegetable garden's walkway incorporating stone mosaics. The first stone is completed and with each year a new stone will be added. For now, I have bluestones in their place.  The theme of the path is the "Vine", inspiredby the shapes formed by the overlapping and intertwining of vegetable and flower vines.
"In another place along a walkway, "Fishes in the Currents" was created as homage to the sea, since we live in Southampton, New York, and my father's other passion is fishing. Placed in the front of the house, it is surrounded by plants that, as the spring and summer come, grow up and envelope the mosaic, creating a contrast once again of texture and color.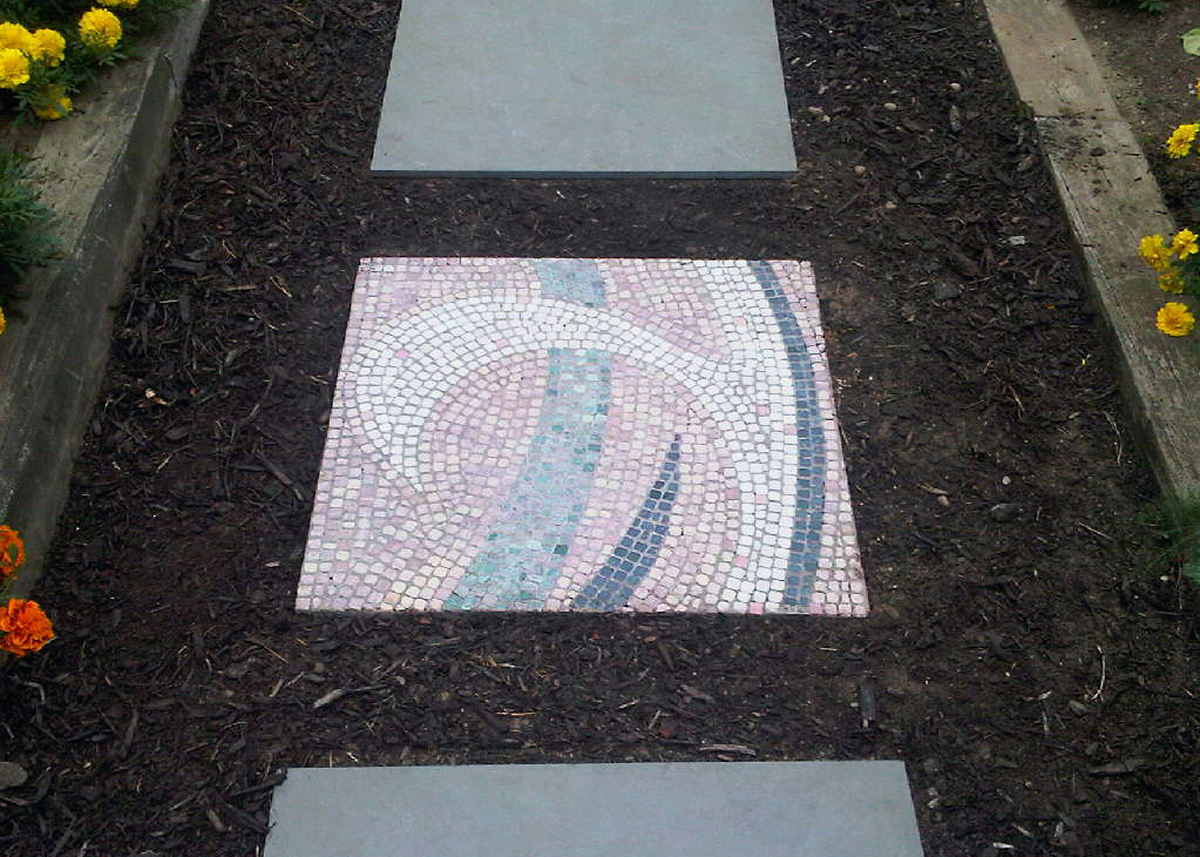 I am now completely taken with waiting for the garden season to start. My second stone for the path will begin soon, just in time to walk upon it as we garden together again, sharing our memories and transferring knowledge gained through the generations."
What amazing gifts you're giving each other, Linda. Thanks so much for sharing your story.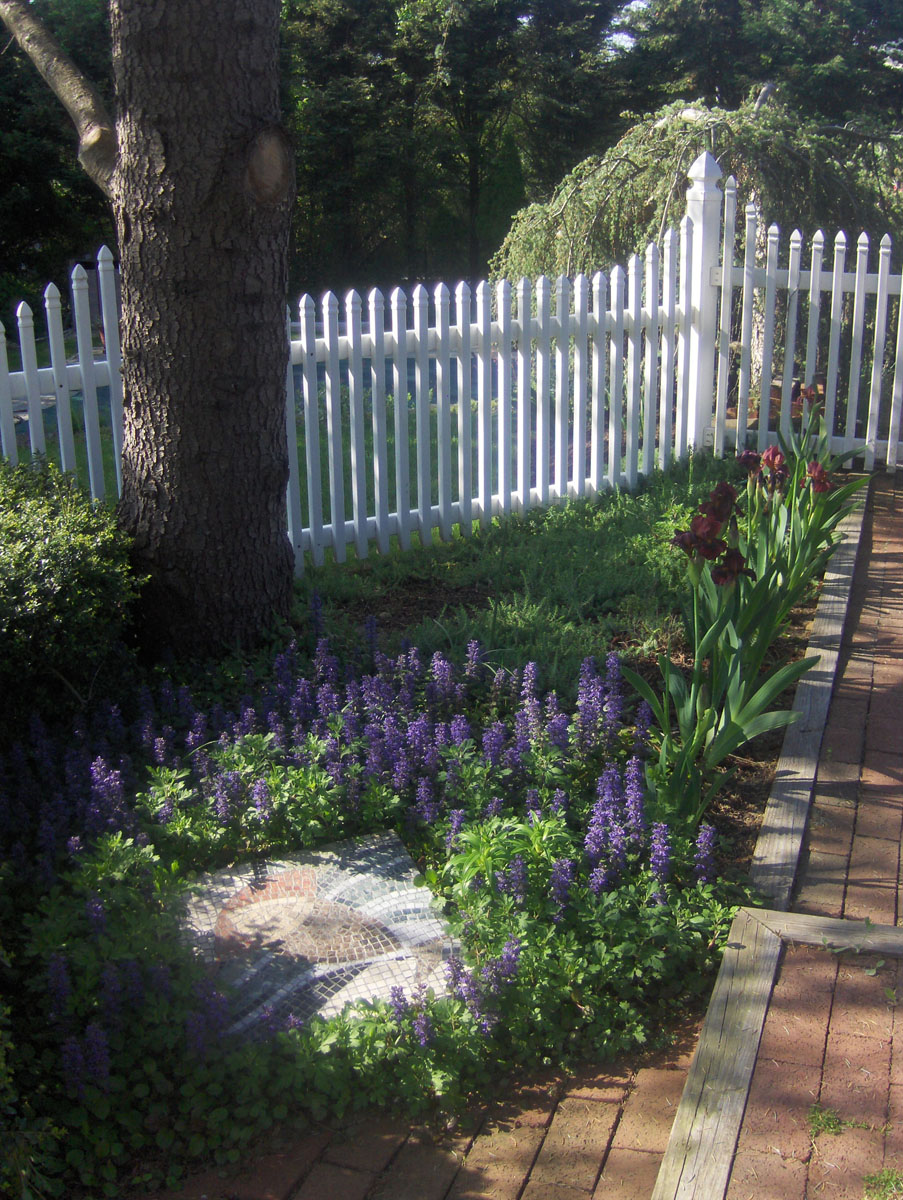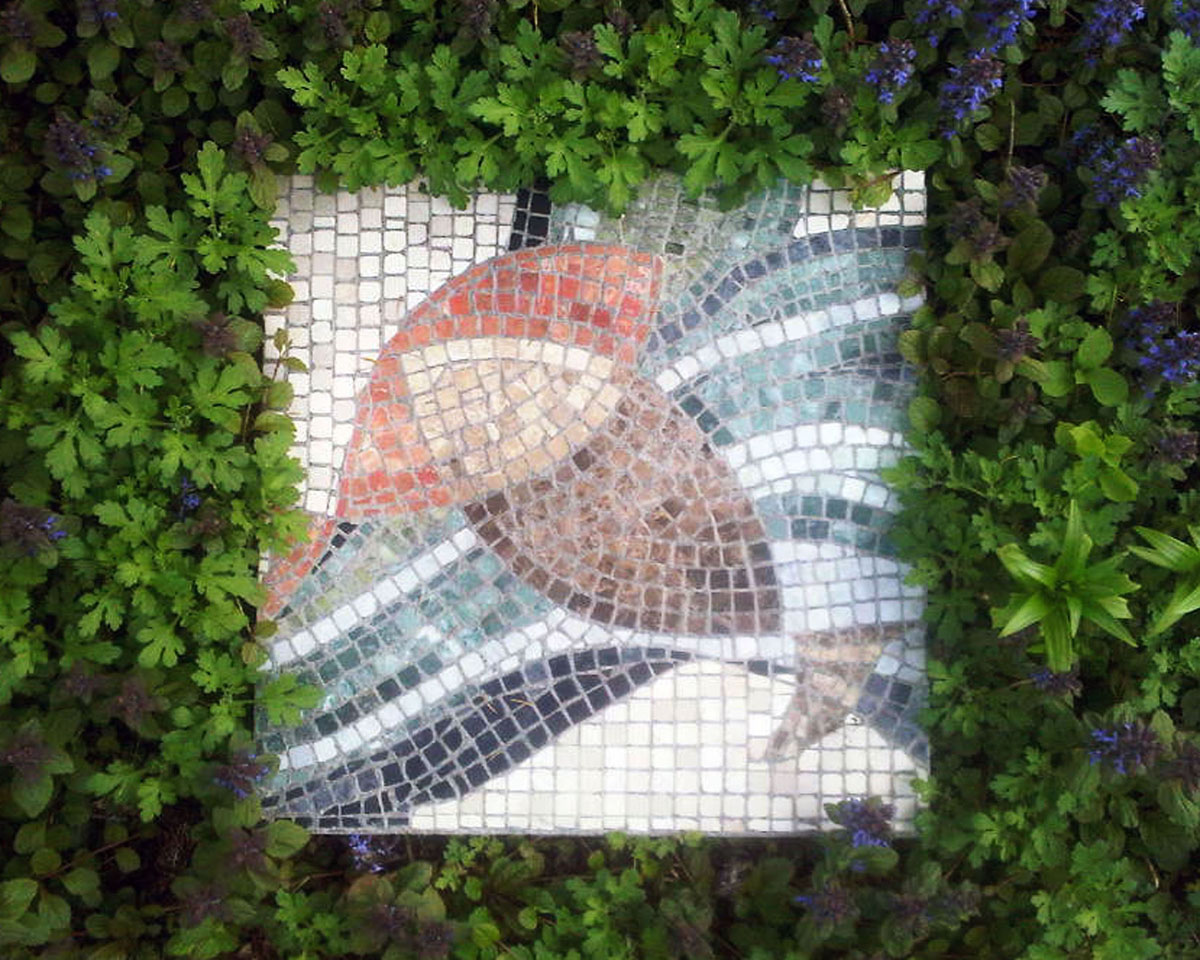 Want us to feature YOUR garden in the Garden Photo of the Day? CLICK HERE!
Want to see every post ever published? CLICK HERE!

**Check out the GPOD Pinterest page, where you can browse all the post in categories…fun! CLICK HERE!**