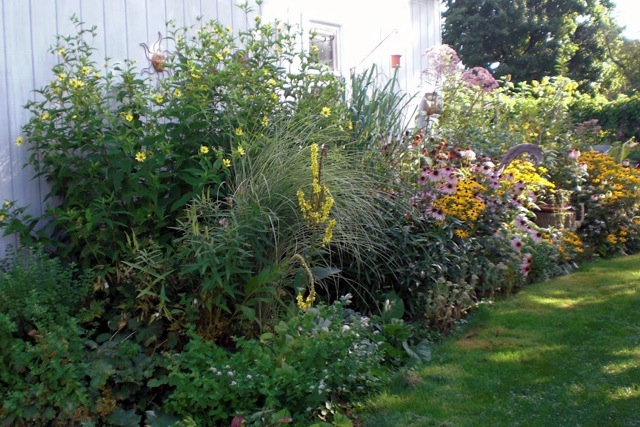 Today's photos are from Kathy Sturr in Clayton, New York, waaaaaay up north, near Lake Ontario and the Canadian border. Kathy says, "This is a section of my garden I call the bird & butterfly garden. It was the first area of my garden I created. I have tried to include perennials that offer seeds and nectar for butterflies and birds.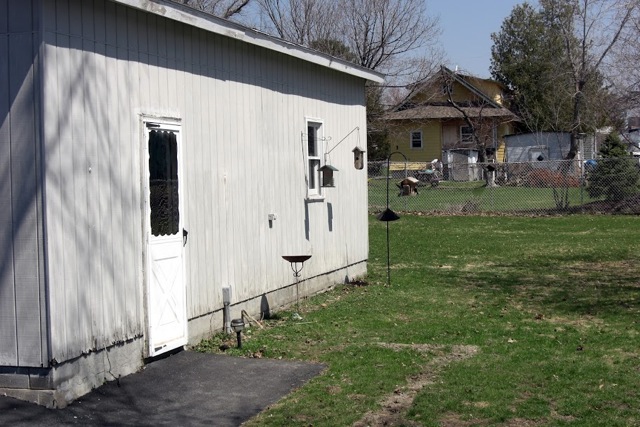 I have planted bee balm, black-eyed susans, daisies, echinacea (purple cone flowers), helianthus (perennial sunflower), and swamp milkweed (which can be a host plant for monarch caterpillars), just to name a few, as well as some ornamental grasses. I love how this border changes through the seasons." What a great transformation, Kathy. Thanks for sharing this garden with us, and the birds and butterflies!
Kathy chronicles the making of her garden at her blog, The Violet Fern. Check it out!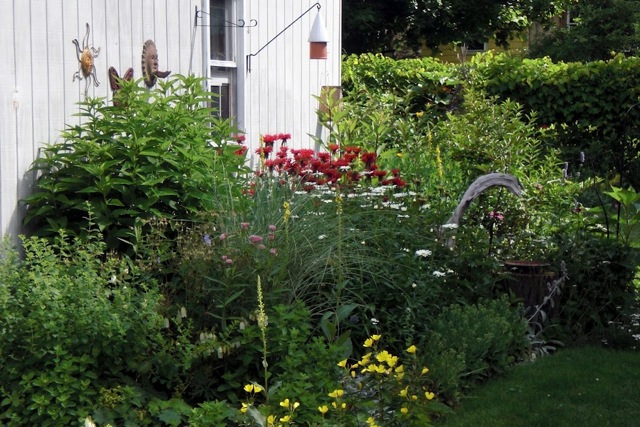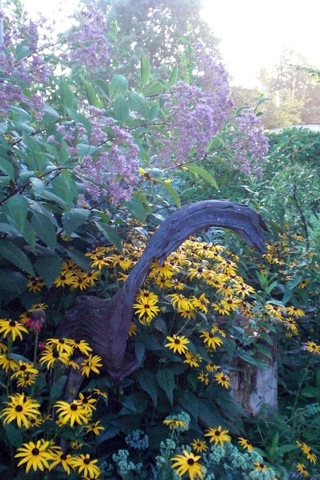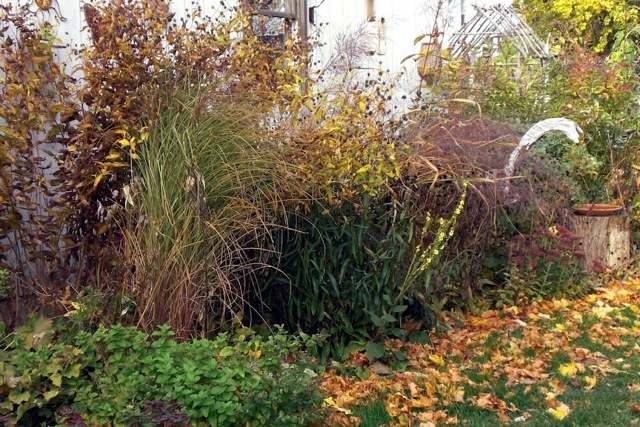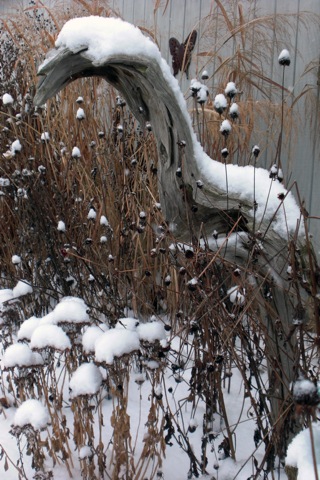 Want us to feature YOUR garden in the Garden Photo of the Day? CLICK HERE!
Want to see every post ever published? CLICK HERE!

**Check out the GPOD Pinterest page, where you can browse all the post in categories…fun! CLICK HERE!**